Purchase a Smile Brilliant teeth whitening system and use gift code angelamm at checkout for $20 off your kit.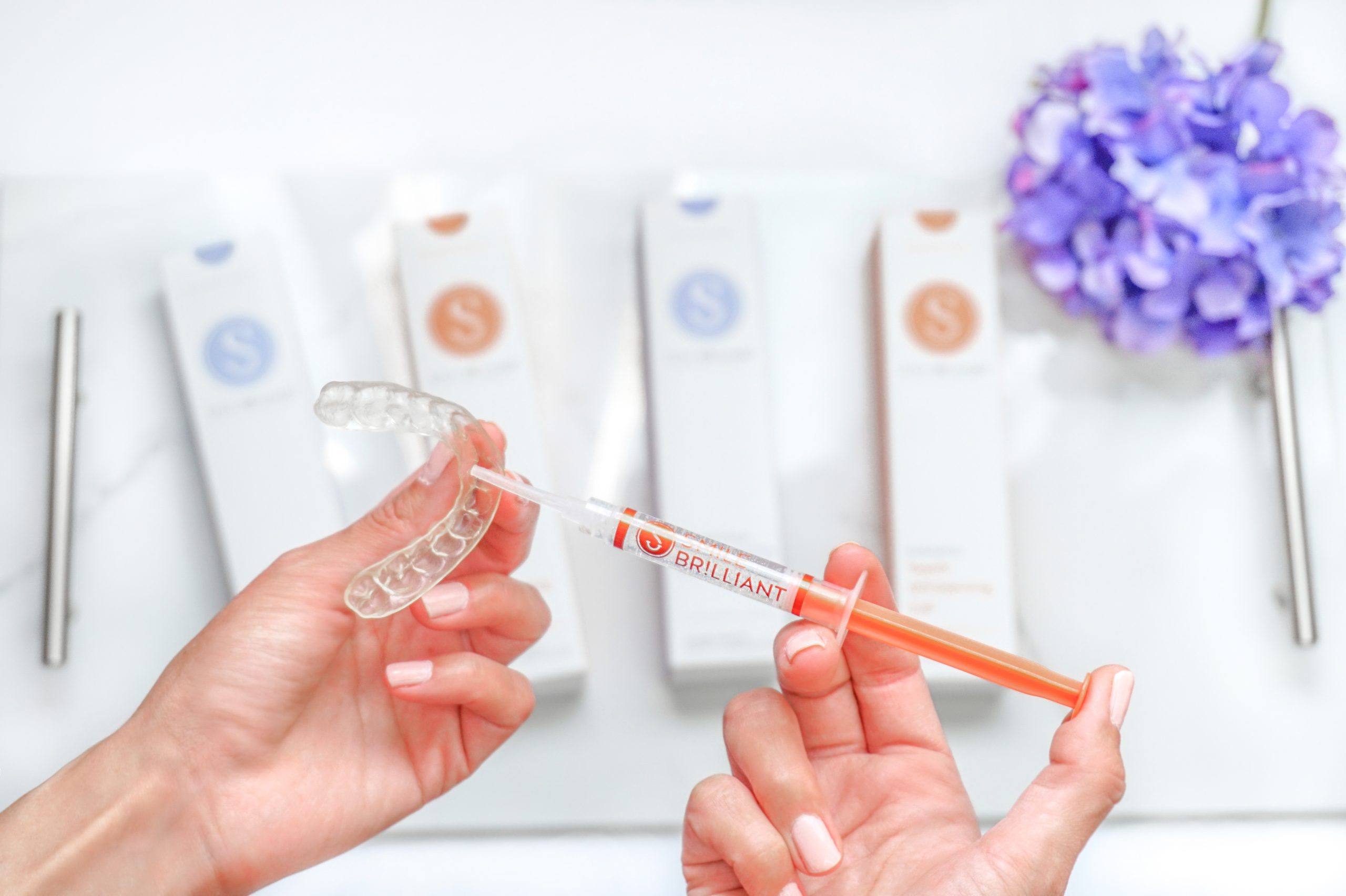 Working as a makeup artist I'm up close and personal with my clients. Since I also like to have fun, there is usually a lot of laughing which means my teeth have to look their best. 
I've had my teeth professionally whitened at a dentist office so I'm familiar with the results when going that route. I'm also familiar with the fact that whitening can cost upwards of $500, so I was very grateful when my dentist offered the service at no charge. The results were amazing, but being a daily coffee and tea drinker it was impossible to see permanent results. Paying for them to be whitened again was unfortunately not an option. 
When Smile Brilliant reached out asking if I would like to try their product, the timing couldn't have been more perfect. Their website says "Backed by science. From dental lab to your door" and I was intrigued by the idea of receiving professional whitening in the comfort of my home. 
I received a package in the mail with everything needed to make my dental impressions in less than 15 minutes. I packaged my impressions in the prepaid envelope and off they went to the dental lab. A week or so later I received my custom whitening trays along with their whitening and desensitizing gel.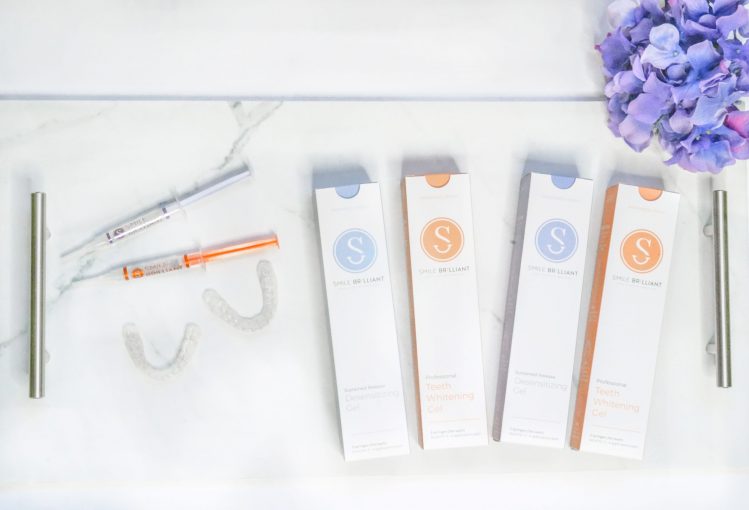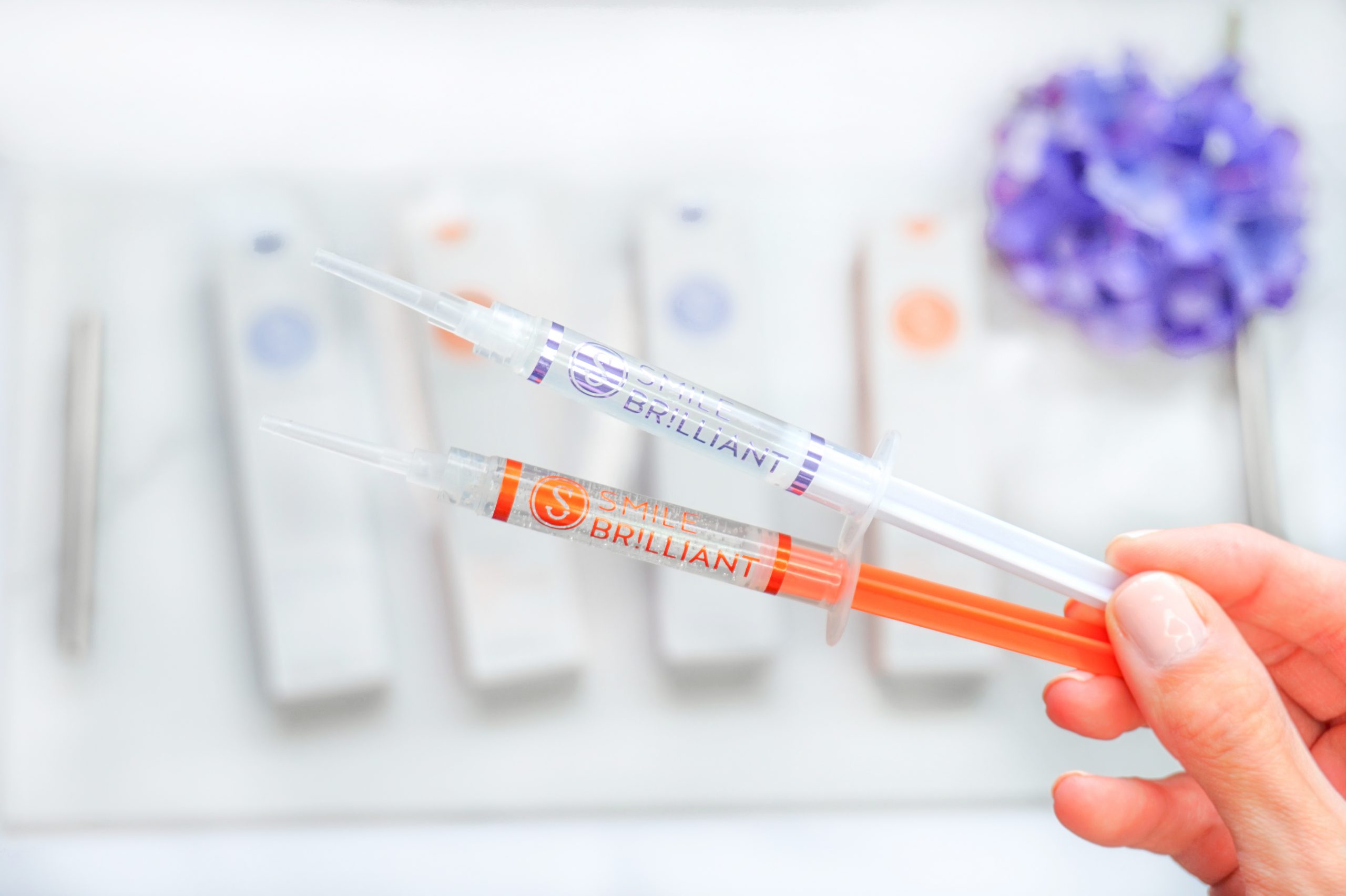 I noticed results immediately and the best part was the lack of sensitivity afterwards. The issue I commonly experience with brands selling whitening strips is the extreme sensitivity following a treatment. Thanks to Smile Brilliant's desensitizing gel, I experienced amazing results minus the harsh sensitivity afterwards. Since the trays are custom fitted they are comfortable to wear and the entire process is simple, fast and very user-friendly.
There are three options offered with their non-sensitive package stating at $139 as well as their sensitive package starting at $149. If you have sensitive teeth, I definitely recommend going with their sensitive package with includes their desensitizing gel. 
If you want professional whitening minus the expensive office visit all in the comfort of your home, I highly recommend giving Smile Brilliant a try. What do you have to lose other than years of coffee and tea stains?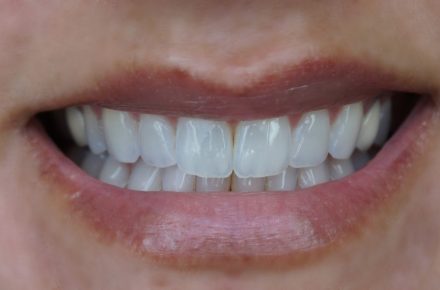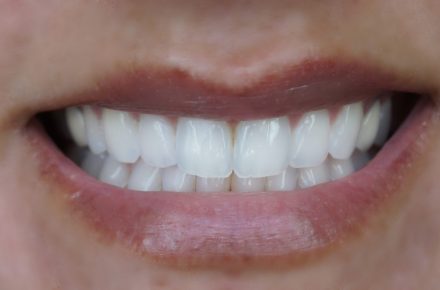 Custom fitted whitening trays are designed to keep the oxygen from escaping thus assisting with the breakdown of stains. 

Since the trays are custom fitted, there is no slippage and trays fit snug around teeth. 

Smile Brilliant offers desensitizing gel which means less tooth sensitivity after whitening. 

No one has perfectly even teeth which means that whitening strips aren't going to sit evenly across every tooth. There may be spots or whole teeth that don't get as much whitening agent which can lead to an uneven look. With custom trays, you can rest assured that the whitening gel is reaching each and every tooth. 

Whitening strips only really whiten your front teeth especially if you have a wide smile. Smile Brilliant trays fit ALL of your teeth which means you can whiten as far back as you like.