Learn how to create a flawless look from start to finish during your Personal Makeup Lesson. Expand your knowledge of makeup and learn insider tips, tricks, and techniques. This is a fully hands-on lesson so you won't just be sitting and watching, you'll also be giving it a go!
everything you want to learn
This hands on lesson will teach you step by step how to create a flawless makeup look from start to finish.  You will expand your knowledge of makeup as well as learn insider tips, tricks and techniques. During your personal one on one makeup lesson, a customized look will be created for you using professional products. 
WHEN IT COMES TO THE LOOK, YOU DECIDE.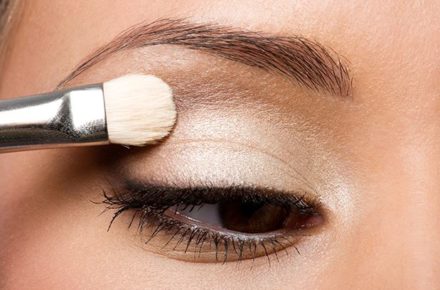 Eye Shadow
Apply and blend eye shadow to enhance your eye shape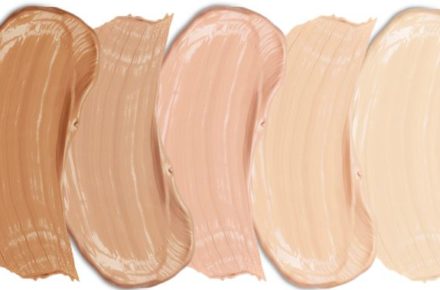 Foundation & Concealer
Apply and blend foundation and concealer properly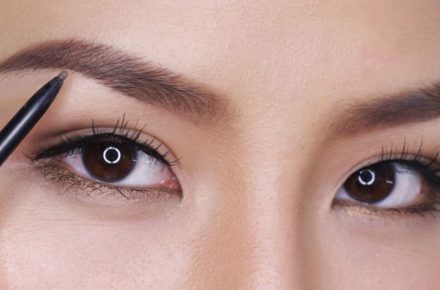 Brows
Fill in your brows to create a shape that is flattering for your face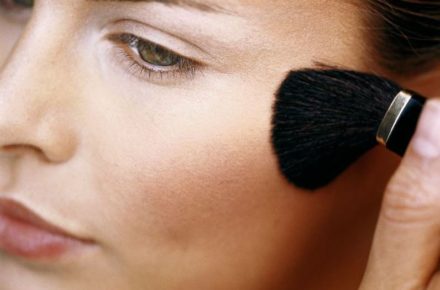 Blush
Apply blush to enhance your face shape as well as bronzer for a sun kissed glow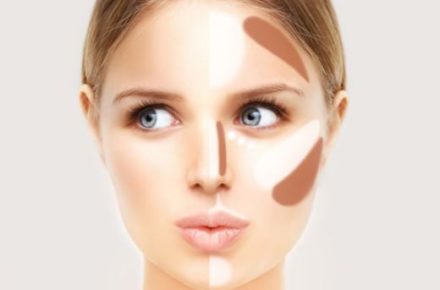 Contour & Highlight
Proper placement of contour to define your cheekbones as well as highlight for a lit from within glow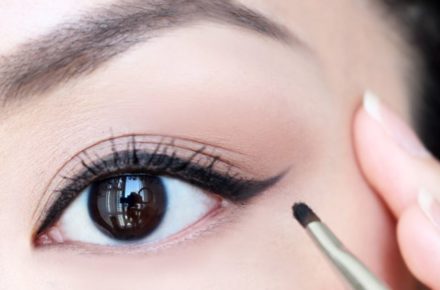 Eyeliner
Learn how to apply a natural or wing liner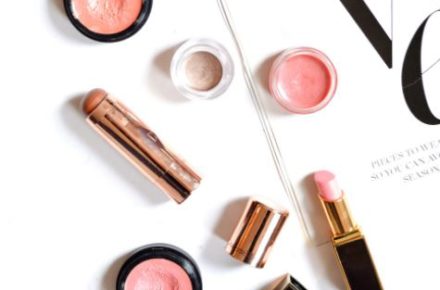 Products
Find the best products to keep your makeup in place all day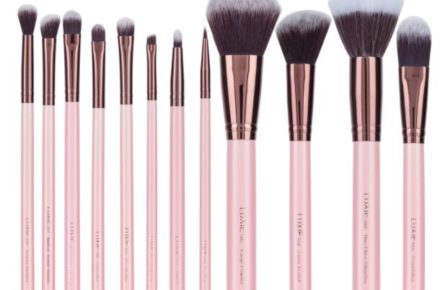 Brushes
Learn the difference between each brush and how they are used
She is AMAZING! I am very incompetent when it comes to makeup, but my makeup lesson with her has taught me everything I would need for any occasion! I learned about brushes, how to apply makeup for work and a night out, she even gave me a booklet that retouched on everything she taught me for the perfect look. She is hands down a PHENOMENAL makeup artist and I want to say thank you again for helping me out. I'M PRETTY Y'ALL!
Lessons take place at Angela Mobile Makeup studio in Burbank. If you prefer your lesson to take place at your residence, that can be arranged (travel fee applies) For lessons with 2 or more people, the lesson will take place at your residence.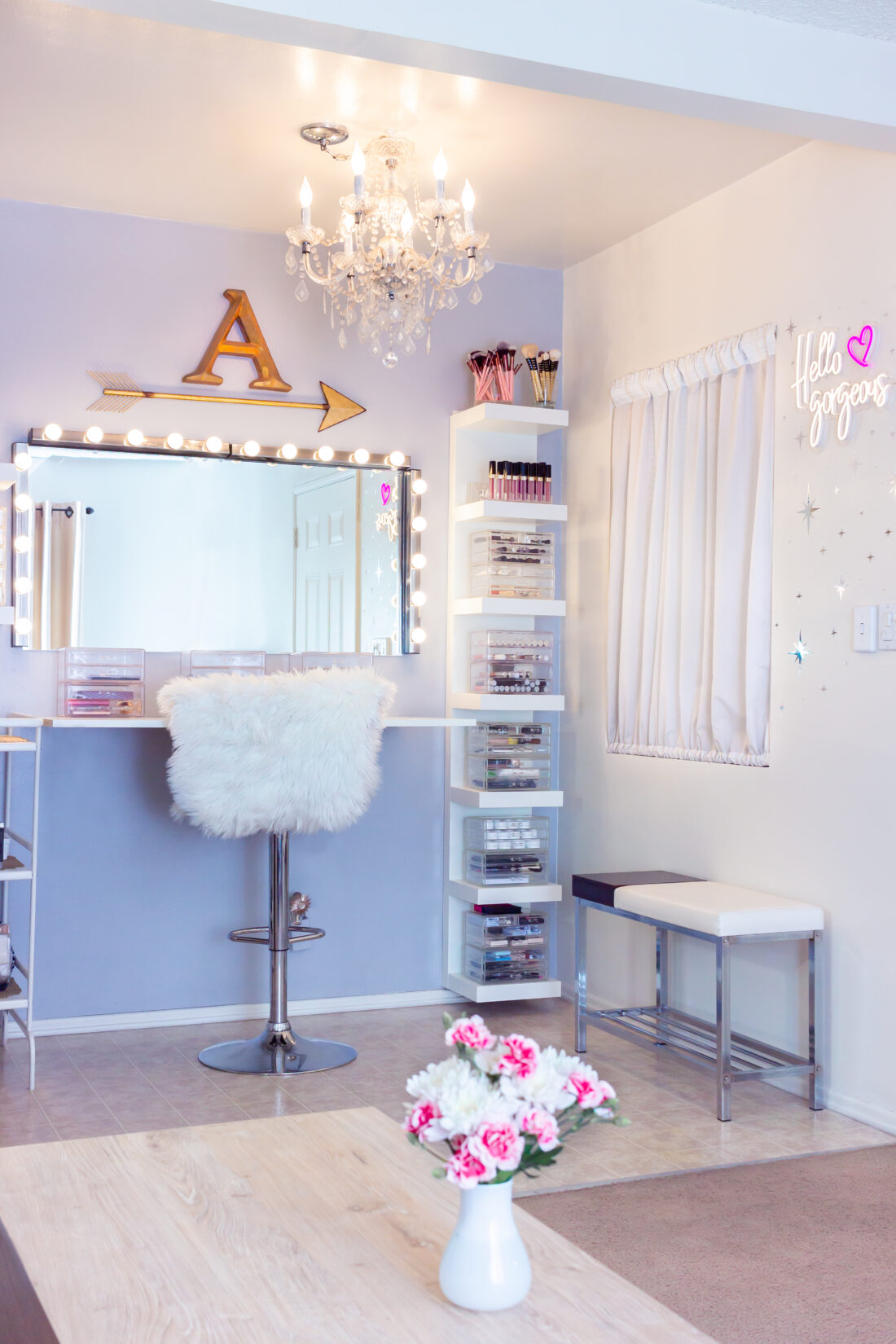 located in burbank, california
Just a few amesome reviews found on yelp
Probably one of the best investments in my makeup routine I could have bought. I'm a visual learner and am super excited with what I took away from my apt. with Angela. She is great, patient, and adaptive to your needs or end result desire. Angela had even already sent me a follow up email with products and tips before I even made it home! I will use her again if I have a special event or need a glam! 🙂 If you're still reading this, do yourself a favor and book with her- she makes that super easy too!
Nicole R.
Los Angeles, CA
I saw Angela at her Burbank studio today for a makeup lesson! I had a lot of fun! Angela is so kind, charming and patient. Location: so easy to find! Detailed instructions and dedicated parking! Very charming studio and relaxing vibe! Lesson: I wear makeup, but wanted to learn techniques and products that could optimize the way I look. The things that were most valuable to me that I was not very good at are: eyeshadow application, the use of makeup brushes, fill in eyebrows, and apply contour using bronzer and highlight. I will be purchasing the brushes and products that Angela used on my face at the store and I believe that after my lesson, I can recreate the look that Angela gave me! Glam finish: I left the studio looking camera ready and felt really beautiful. We applied foundation and concealer which I wouldn't wear on a regular day, but it was really helpful to learn the techniques on how to blend and apply all of it for completeness of my makeup lesson! Just wish I had somewhere to go after my lesson! Definitely plan for a nice time out to be seen afterwards, because you will look more beautiful! I would reach out to Angela again when I need to Glam it up!
Cheryl C.
Marina del Rey, CA
She is AMAZING! I am very incompetent when it comes to makeup, but my makeup lesson with her has taught me everything I would need for any occasion! I learned about brushes, how to apply makeup for work and a night out, she even gave me a booklet that retouched on everything she taught me for the perfect look. She is hands down a PHENOMENAL makeup artist and I want to say thank you again for helping me out. I'M PRETTY Y'ALL!
Dominique P.
Chicago, IL
I set up a surprise appointment for my wife with Angela. She is very accommodating and really tried hard to find a time that worked best for the both of us. I bet your thinking, this guy is crazy, who tells their wife she doesn't know how to put on makeup... I was thinking the same thing. Don't get me wrong, my wife knows how to put on makeup, but Angela was great. She showed up on time and let my wife know she was there as a surprise from me. She said she was there to help her with new techniques and answer any questions she had about makeup, its uses and applications. My wife said Angela is amazing. She is extremely professional and very sweet; she is patient and extremely knowledgeable. She helped her by suggesting alternate products and colors that better complimented her skin color. She suggested day and night looks and how to transition between the two. She went through her makeup box and made suggestions on adding specific brushes and tools which would help to make application easier. Angela, being so great, made my wife want to definitely use her again, "girls' night out" package. Oh yeah, the most important thing... when I came home my wife looked even more amazing, if that's even possible, and she really enjoyed the experience and gave her a renewed spirit. My wife gave me a big smile and we both headed out for a great Friday night, me with some extra eye candy on my arm. Thanks again Angela.....I defiantly recommend ANGELA and wish we knew about her for our wedding.
Garrett O.
Monterey Park, CA
I recently moved from Brooklyn to Los Angeles and quickly realized that the women here really BRING IT. Even the moms at pre-school drop off are wearing blush and mascara! I needed professional help, so I hired Angela to give me (and my mom) a lesson shortly after I moved here. Angela came to my house, set up her equipment and got to work. She showed us how to do everything, picked out the right colors, explained which types of things would work for us, and gave us a list at the end of what she'd used. We both looked super glam, yet natural. Like our best selves. And we were able to re-create the look ourselves after she left. My mom has vitiligo (autoimmune disease where you lose patches of pigmentation in your skin) and Angela showed her how to even things out and make the condition less noticeable without caking on a ton of makeup. I was really impressed. She's also a total sweetheart, and even checked in the next day to see if we had any questions. If you're looking for a lesson or for a great makeup artist whose philosophy is to make the woman look beautiful, not just look like she has great makeup, call Angela!
C G.
Los Angeles, CA
I never wear makeup. I always buy products that never look as good on me as they did in the store and just kind of felt at a loss, so I decided look into a private makeup lesson for some tips. I hired Angela based on her yelp reviews and very warm and responsive replies to my emails asking about her services. We made an appointment and she showed up right on time with a ton of makeup and her own makeup chair in tow. She's so warm and professional and made me look amazing! She also made it all seem so easy - using the shopping list she helped me come up with, I totally think I'll be able to recreate the amazing look she gave me. I highly recommend Angela for any of your makeup needs!
Kristen W.
North Hollywood, CA
My wife had hinted for a while that she'd like a makeup lesson sometime, and like a good hubby I do pay attention from time to time. It was because of the other Yelpers and their great reviews that I found myself calling Angela for a valentine's day gift for my wife. The following weekend Angela was in our living room with her chair, and makeup case. My wife was really happy with the gift, and even more thankful for Angela's help and instructions. About the lesson itself, I found myself taking 4 pages of notes and actually enjoyed watching the process unfold. Angela was really generous with her time and answering all our questions. It was fun. After the lesson, we hit the town to show off the new look! Great gift idea, Yelp and Angela made this v-day a success!
Daniel B.
Chatsworth, CA
I booked Angela for a makeup lesson on Sunday afternoon through her website. She showed up at my place on time and with all her supplies, including makeup chair and stand alone light. She was super sweet and helpful in answering questions as she applied my makeup step by step. She would apply then she would let me try it on my own. Her trips and tricks will be something I use for a long time. I really liked that she was honest about what is necessary and what is not. I loved how I looked when we were done. I am not one to wear tons of makeup so I was concerned I'd feel made-up, but even though we used all the necessary products - my face did not feel caked on at all. Angela made the whole experience very comfortable. It's obvious she enjoys what she does and cares about what the client wants. The final result was a very pretty day look and a more dramatic evening look that I loved! She made sure I had a list of all the products and brushes she used. Great service and totally worth it!
Lily L.
Huntington Beach, CA
Contact Angela for your makeup needs --- you won't regret it! She is wonderful, fun, and will make you gorgeous. My mom had been talking about how she was looking for a change in her makeup routine, but wished she could just have someone tell her which colors she would look good on her. For a gift, I wanted to treat her to someone who would be able to do that, but didn't just want to go to a makeup counter where they were trying to sell you something. I found Angela Mobile Makeup on Yelp and emailed her for more information about buying a gift card. Angela responded promptly (seriously, within 20 minutes!), and reassured me that she was comfortable making over women of all ages. I knew from her kind responses to all the many questions I had that Angela Mobile Makeup was going to be a great choice for gifting. My mom invited me to join in on the makeup lesson, so I got to get the benefits as well. It was a LOVELY experience. Angela arrived promptly, with everything she needed to make us beautiful! She took us step by step through how to create a day look that was flattering, and was extremely patient as we asked question after question. She was personable and set us at ease right away. After the lesson, she even sat down with us to make sure we could remember all the application steps so we could recreate our looks on our own. If that were not enough, Angela took the time to look through the makeup we currently owned and separated the good from the bad. All in all Angela spent 4 and a half hours with us! It was so much fun, my mom was pleased with her gift, and I feel much better about the makeup look I have. I would love to have another lesson with her in the future to learn about other fun looks.
Jennifer D
South Pasadena, CA
As a busy mom of 5 kids, in desperate need of a makeover, I reached out to Angela to save me! She was super responsive and professional from the get go. She arranged an appointment at my home, accommodating my insane schedule and brought all her gear with her, so I didn't have to leave the comfort of my madhouse. From start to finish she was amazing, and gorgeous, which is important if someone is teaching you to do your makeup, their's better look on point! Just sayin'. She answered all of my questions, taught me how to properly apply everything from start to finish, day and night, AND then had me do it myself as well, so I wasn't just sitting getting a free makeup session. Was just what I needed. When we were done she gave me a cheat sheet book, highlighting the important routines we had covered in our lesson and gave me an extensive breakdown of what she used and what would be good for me to invest in. After she left I got a wonderful followup email as well. Hands down a wonderful experience and will definitely call her up again as I need more help and guidance! A true lifesaver in the line on beauty! Thanks Angela!
Jessica R.
Santa Monica, CA
A total beginner with makeup, I had no idea what to do when I needed to look like a grownup for a really big job interview. So to Yelp.com I went in search of a makeup lesson with someone who was patient and saw my dark skin as a blessing. I called Angela Mobile Makeup and Angela fit me in with 3 days' notice (for a Sunday!?) I couldn't help but grin. Angela showed up at my place with a huge makeup kit in tow. She was kind and totally patient as she taught me what I needed to know. Angela put my makeup on and walked me through each step. Then said "All right, your turn," and placed the brush in MY hand? Yep! Eyeshadow, blush brushes, water lines galore -- I looked fantastic by the end but had no time to go to the store! So it's 5 stars I give this business and its hardworking, super-nice owner. If you're looking for a kind and experienced artist, Yelp readers -- look no further!
Judy A.
New York, NY
I was a beginner at make up and decided it was time to change that. I decided to take a chance and ask for Angela's expertise. I called her and she was able to fit me into her schedule with a three day notice, which was wonderful. When she arrived, she had a suitcase full of makeup and even a special light for the lesson. As well as showing me how to do make up correctly, she also had me do it as well. It's very hands on, which I think helps the learning process. She was very patient with my novice knowledge at make up and answered any questions I had willingly. She showed me how to transition a day look into a night look and make it look natural. I was able to take in some helpful tips and have gotten compliments from people saying that they love how I do my make up now. After my lesson, I was able to ask her questions if i was confused on how to apply something. She was very quick to respond and very helpful throughout the whole process. I would definitely recommend her and would definitely use her again for any special events or even a refresher course if I ever needed it. Call Angela and you'll never regret it!
Nhu S.
Los Angeles, CA
As mentioned in my previous post (for my wedding makeup trial), Angela did an amazing job to give me everything I wanted!!! This time, I took a Makeup Class with Angela and it was great! She was very patient and made sure to explain why and how each makeup item is applied. She showed me how to recreate my favorite glamorous look and we went over every detail. I am very comfortable applying my own makeup, but Angela definitely showed me the correct technique, which yielded even better results. She provided all the names/styles of all the tools and makeup she used, so you can recreate the look at anytime! I would recommend Angela's Makeup Class to individuals of all makeup levels, from beginner to seasoned. Highly recommend!
Ann P.
Woodland Hills, CA
Angela is amazing! She made me look great and showed me how to recreate the look myself. She's also super sweet and makes you comfortable from the get-go. I recommend her to friends all the time, whether they need someone for a photo-shoot or an event like a wedding. There are a lot of makeup artists in LA, but Angela brings something special to the table with her expertise, patience, and positive energy.
Margaret M.
Los Angeles, CA
Angela is amazing. She came to my place to do my make-up for a wedding event and then a few months later, I decided I needed a make-up class. She was super helpful and taught me SO MUCH. She helped me utilize all my current make-up tools (which was not a lot) and even gave me recommendations for what to purchase. She never made me feel awkward and is super sweet/easy-going! I would definitely recommend her services.
Heather Z.
Studio City, CA
Burbank & Los Angeles, California

Established: 2005
Burbank, Los Angeles, Glendale, Sherman Oaks, Valley Village, Hollywood, West Hollywood, Beverly Hills, Westwood, Sun Valley, La Crescenta-Montrose, Pasadena, The Valley, Downtown L.A. + all of Los Angeles!
Angela Mobile Makeup provides on-site makeup and hair services for all occasions to clients all over Los Angeles! You can also book glamming in the Burbank beauty studio.