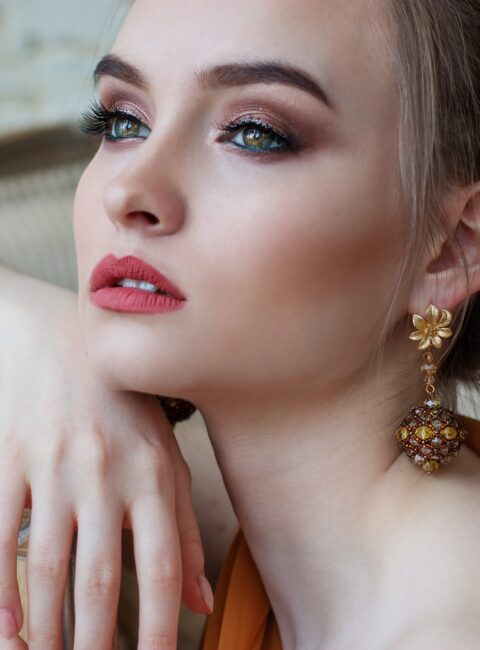 Celebrity Makeup Artist & Hair Stylist
All studio and mobile glam sessions include full glam with contour & highlight. 
You choose your level of glam. Natural glam or full glam with smokey eye.
A variety of styles available
False Lashes can be added to any makeup service.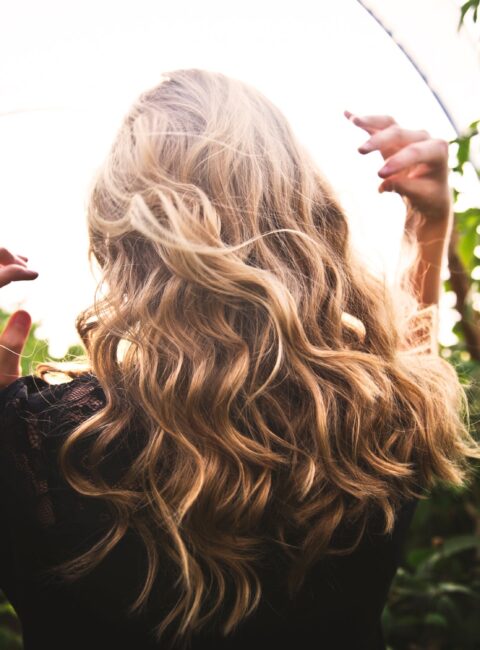 Celebrity Makeup Artist & Hair Stylist
Styled down with curls or loose waves.
Pricing for mobile or studio
*hair services are only available when booking makeup. 
Up-do or half-up styles. 
Pricing for mobile or studio
*hair services are only available when booking makeup.
---
In addition to your services, all hotel parking fees are required to be paid in full prior to the artist's departure. For your convenience, this will be charged to your hotel room.

*For all other locations that do not provide free parking, please be sure to have the exact amount in cash for parking fees.

*The travel fee for your mobile appointment will be quoted once you've filled out the contact form and have provided the address of your residence/getting-ready location. If you prefer a quiet space to yourself (with no travel fee), we can certainly get ready at my beauty studio. If you prefer mobile, you can click here to see what's included in the travel fee.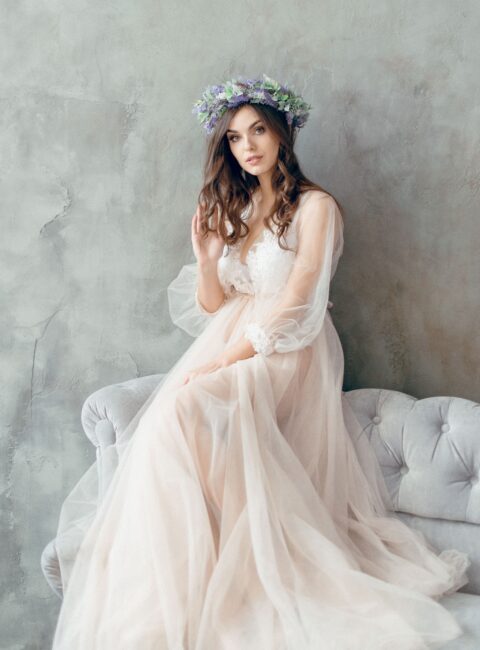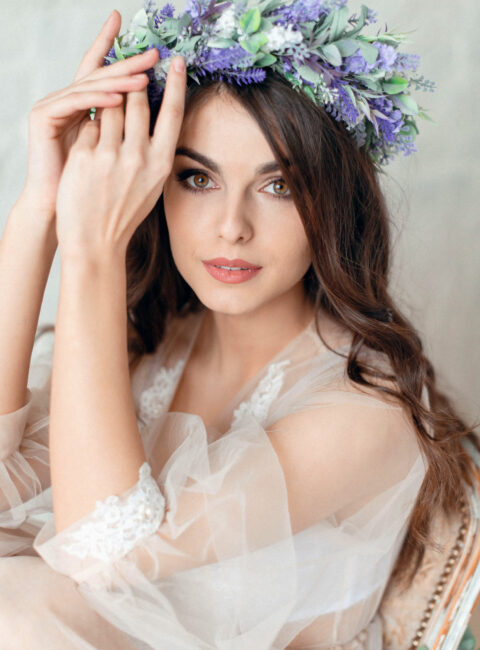 Run, don't walk, to book Angela! She is incredible! She did my makeup and hair and it turned out absolutely stunning. I received countless compliments and felt like a total goddess. She is not only immensely talented, but a consummate professional as well. Angela is a total sweetheart and made the process so enjoyable. You will not be disappointed!
Just a few amesome reviews found on yelp
Angela was a true lifesaver and made my red carpet experience at the AMAs that much more special! Found the perfect dress...threw my hair in a bun...but I am makeup challenged! The closest salon was completely booked and I was horrified. Angela to the rescue! I haven't had my makeup done since my wedding 16yrs ago so I didn't know what to expect. She was extremely responsive via email and prompt on arrival to my hotel. She glammed me up like a star and was so easy to talk to. The girl has mad skills and is incredibly beautiful on the inside/out. I wouldn't hesitate again to contact her if I am ever in the LA area again! I even walked away with makeup/product tips and now follow her on social media to take advantage of her wonderful tips and tricks. Best part, I stayed glammed all night long
Renascence C
Newark, CA
I wish I had found her before my wedding! I had Angela do my makeup for a red carpet event last weekend, and I felt so glamorous! She is the most professional, prepared, talented make-up artist - and making herself mobile! Dear Lord, how convenient! She really wanted to deliver a look I wanted, so we looked at pictures together. Her kit is amazing - variety! But oh my, when she popped out this high folding chair, complete with cup holder, AND set up this high def light like we were doing a camera shoot, I knew this was the real deal. PLEASE look at some of her before and afters. I don't have one to contribute, but she is a true artist!
Kelley Q.
Burbank, CA
Angela is the best! An awesome one-woman show that gets the job done professionally and promptly! I loved my makeup for my sister's wedding. She got there right on time and was done doing my makeup when she said she would be. She responds super quick to emails and gets all your questions answered. She listened to what kind of makeup look I wanted and really delivered. Thank you Angela!
Melizza F.
Valley Village, CA
I finally joined Yelp because I want everyone to know what a true artist Angela is!! Where do I begin. First time that I got my makeup by Angela was in summer of 2013 when I moved from Orange County to Study City. It was for my cousin's wedding. I got so many compliments. Since then I have had her help with my makeup about 20 times!! Each time is better than the last. I can't believe how talented yet humble she is. I've had professional makeup at many different locations for many years. What I love the most about Angela is that she is confident in her talent! You know that feeling when the makeup artist hands you a mirror every 10 minutes asking so what do you think? Angela has not done that once with me. Yet everytime, she finishes my makeup, it leaves me wondering how she knew EXACTLY what I wanted!! She is extremely gifted as a makeup artist! Try her as your makeup artist and I can guarantee you will NOT be disappointed. I highly recommed Angela Mobile Makeup.
Aashi C.
North Hollywood, CA<
Ladies, if you are looking for a incredible make-up artist...look no further! Angela is the real deal! She is not only professional, but stunning as well! I needed someone to do my make-up for a formal wedding and was coming from San Diego. She was (again) very professional, showed up on time, was the sweetest, and listened to what I wanted. My make-up turned out perfect! You will find she is clean, does not use her fingers to apply your make-up, uses only brushes, sanitizes everything, does not use anything twice that shouldn't be used, and knows her profession to the "t." Angela also communicates everything you need to know before your appointment so there's no surprises. If you have any questions, she answers every one. Loved her! I wanted to take her to San Diego!! If you live in the LA area...use her ladies! You will love her!!! I promise
Debbie K.
San DIego, CA
I love Angela! I had an early appointment (7am) and thank goodness I found her to glam me up on my sister-in-law's wedding! She was on time and I was amazed on her MU set up complete with a glam light and MU chair! We had some girl talk while she was doing my MU and it felt like I've known her already! It was really nice knowing her and her passion for makeup and travel! Very professional! I got a lot of compliments on my makeup and overall look that day! Seriously didn't take off my makeup til I went to bed! Would def get her again!
Jennifer B
Los Angeles, CA
I'm from out of town and was attending a wedding in LA. I found Angela online and loved her work just by the pics! I reached out to her for pricing and she immediately responded with helpful info. I'm so glad I decided to hire Angela. She came to my mom's home and did a fantastic job on my hair and makeup! She was prompt, professional and so sweet! Angela really took the time to listen and make sure she achieved the look and style I was going for. My hair and makeup lasted all day with almost no touch up (16 hours!) and I received so many wonderful compliments. I'd definitely hire her again next time I'm in town for an event. Highly recommend!
Christine F
Las Vegas, NV
As always I was so happy with the finishing result!!!! Wouldn't expect anything less than perfect from Angela, I have been using her services for 4 years now!! She is a professional at her craft!!!! Always so happy to see her, she is punctual, attentive to my needs and her joy comes from seeing her client completely satisfied. See you soon Angela!
Adriana K.
North Hollywood, CA
I had heard of Angela from a friend. I needed to get my make up done as I was a bridesmaid in a wedding. A friend recommended Angela and I'm so glad she did. Angela worked well with my schedule. She was flexible and accommodating. She arrived on time and pulled out her make up kit. She had EVERYTHING! I mean every every kind of brush, every kind of eyeliner, color, etc. She came very prepared. I told her the kind of make up I was going for and she got down to business. She showed me what she was doing step by step so I could touch it up myself later on. I really liked one of the lipglosses she used so she told me where I could buy it for the best price. I really appreciated that since nice make up can be hard to find and very expensive sometimes. I was really impressed with the work Angela did. I looked great and it lasted a long time. I will DEFINITELY use Angela in the future and I recommend her to anyone looking to have their make up done professionally. She also has some great stories about famous people she's worked with!
Lil' T D.
.Los Angeles, CA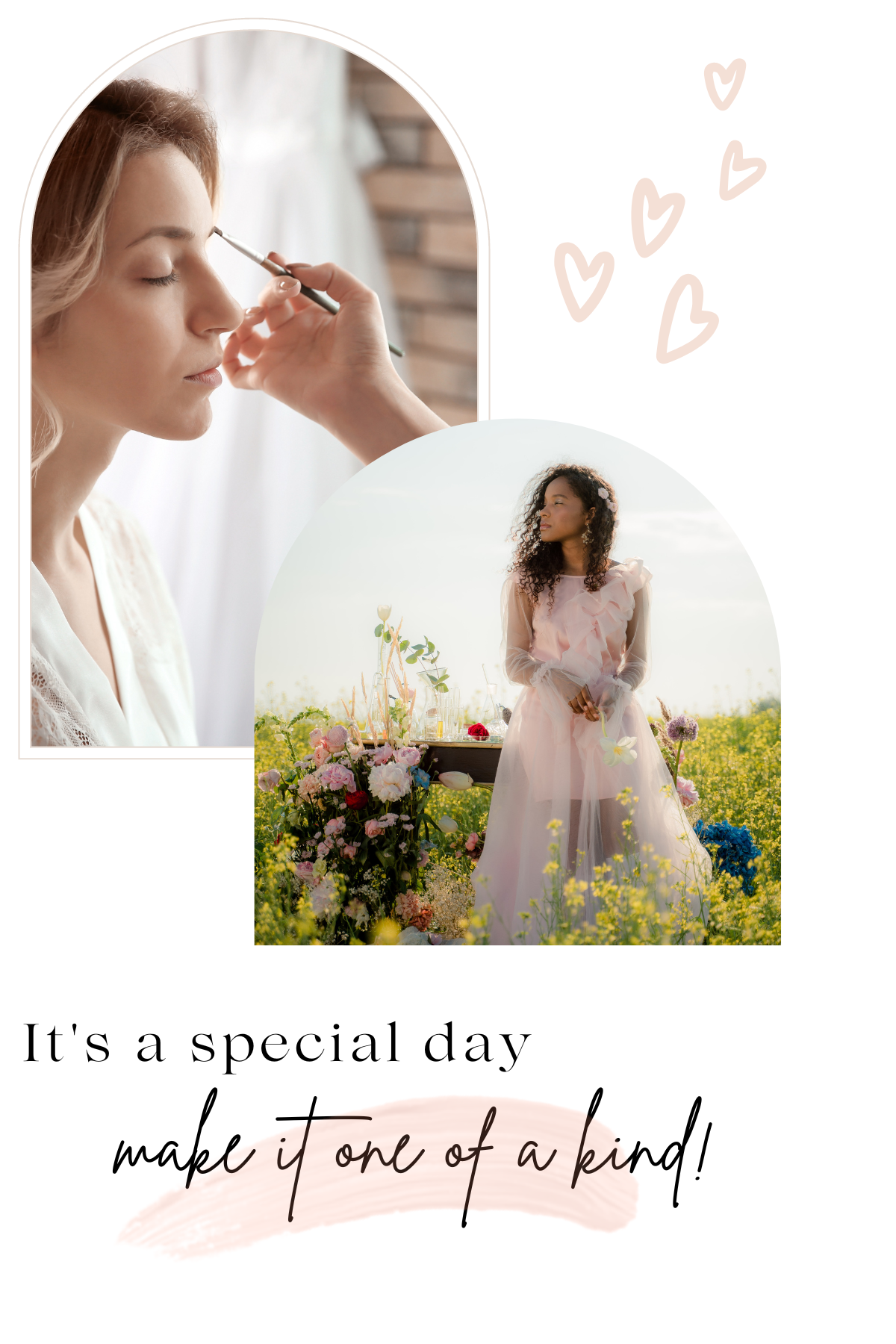 You want someone who will arrive on time, ready to pamper you. – I'll bring the studio to you! No sitting on a dining chair near the closest window (it's more common with other artists than you'd think). I'll have a professional makeup chair with an attached table and beverage holder (super fancy) oh, and lighting too! If you prefer a private relaxing space that's booked only for your appointment, let's glam at my beauty studio.

On this special day, you want a stylist that keeps the experience fun while working efficiently to have you ready on time and looking absolutely stunning!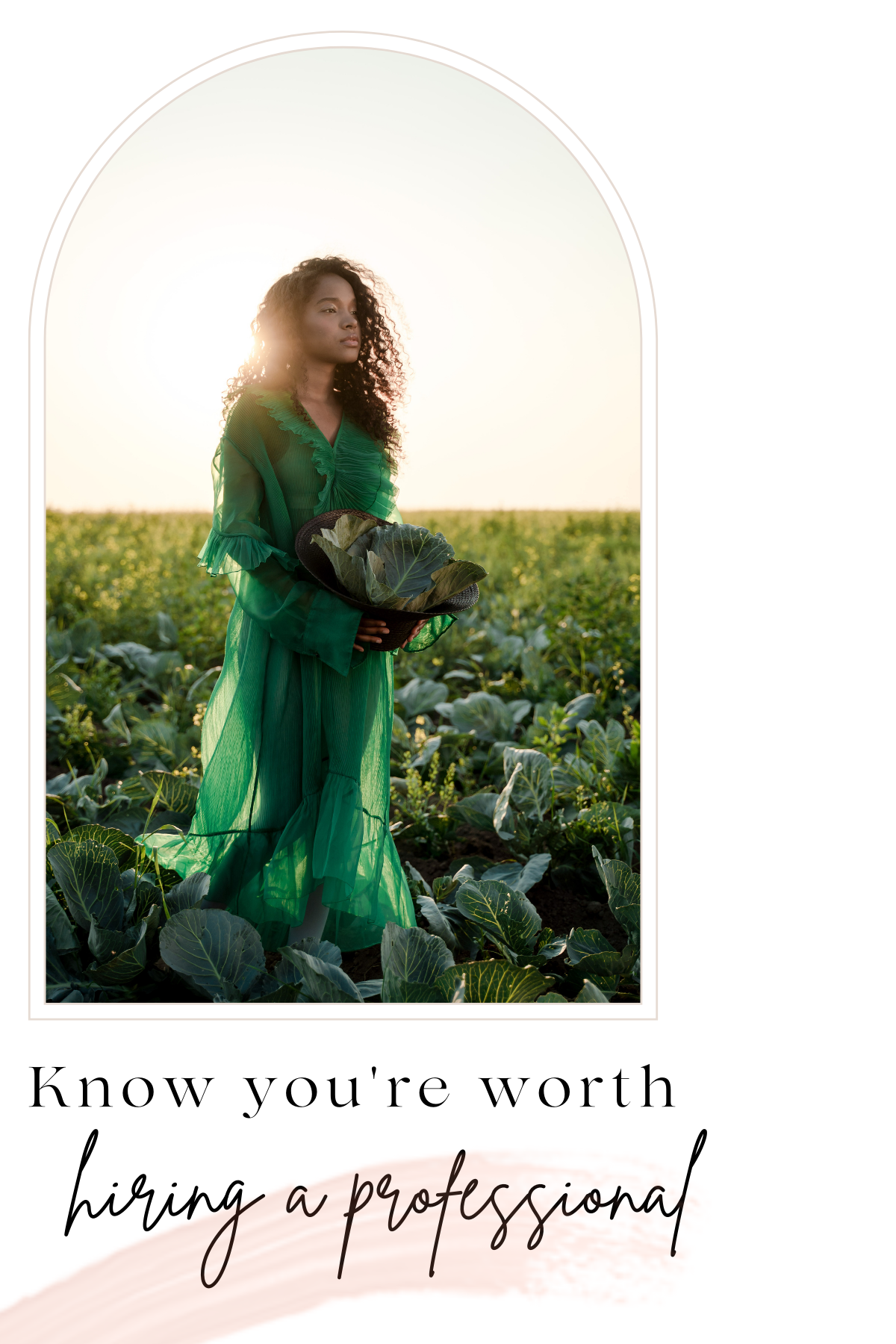 your special day deserves the best
 My clients tell me horror stories about being in tears after appointments with artists who didn't listen to their needs, didn't follow their reference photos, or didn't allow them to look at themselves in a mirror until the very end.

    – My process is different. – I enjoy creating a collaborative environment, working one-on-one with my clients to create the perfect look they envision for their special day. That means you'll look in the mirror as we discuss along the way! 

When working with Angela Mobile Makeup, you're hiring an experienced stylist (since 2005) who has invested in their education, is board certified and licensed by the state of California (the highest sanitary regulations), and maintains a professional, fully-equipped makeup and hair kit, to ensure your look lasts!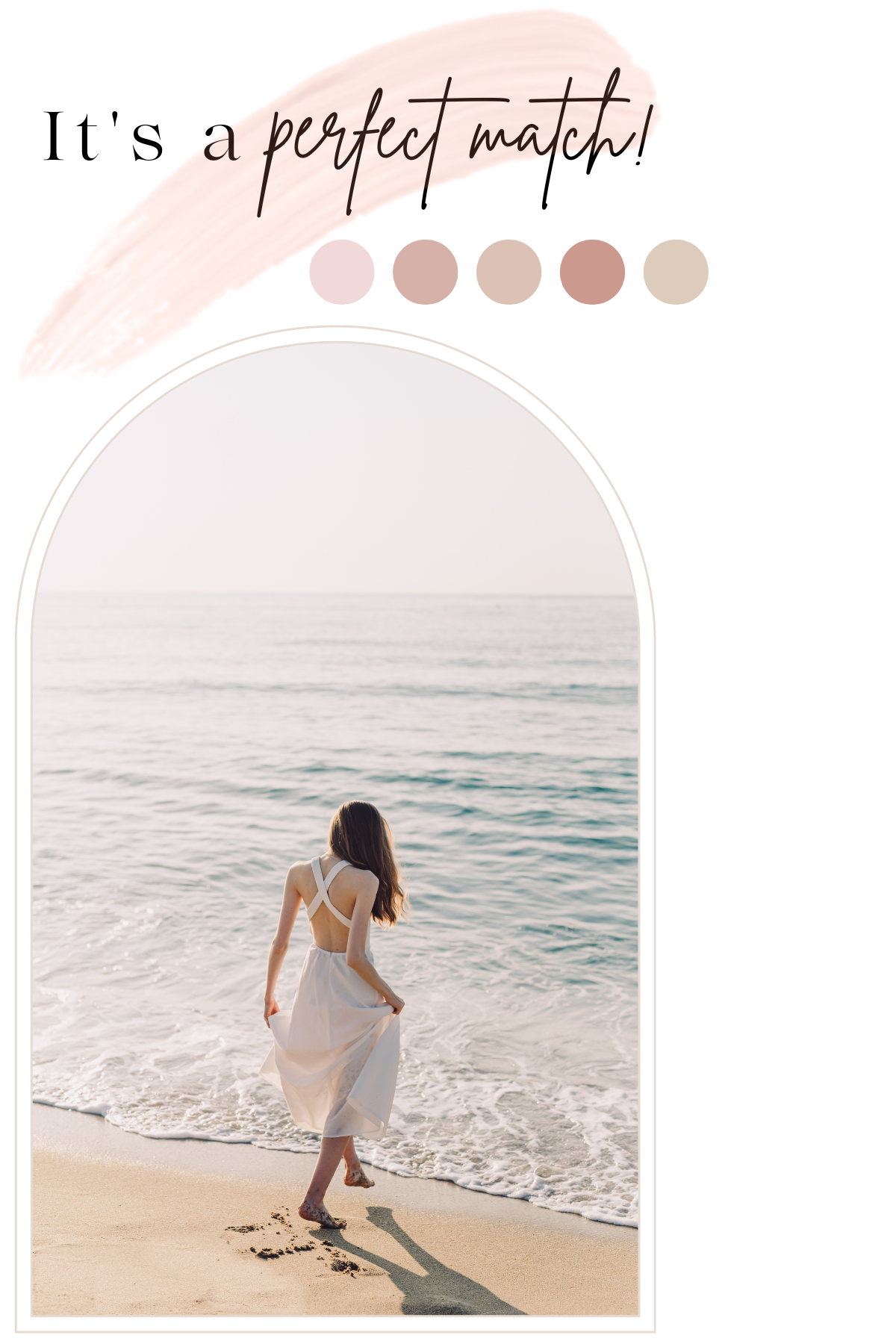 We're a perfect match if:
You value working with a professional stylist you don't have to "check in with" for fear of not hearing from them. You may think communication is "a given" when booking a stylist, but sadly, I receive calls weekly from people whose stylists canceled a few days before their special day or never showed up at all. – Again, I work much differently. You will have open communication with me throughout the process of us working together. That means you'll have access to me via phone and email from the first moment we speak up until your special day.

We're a perfect match if: You want a professional stylist who really listens to your vision and brings it to life while creating a fun, stress-free experience from start to finish.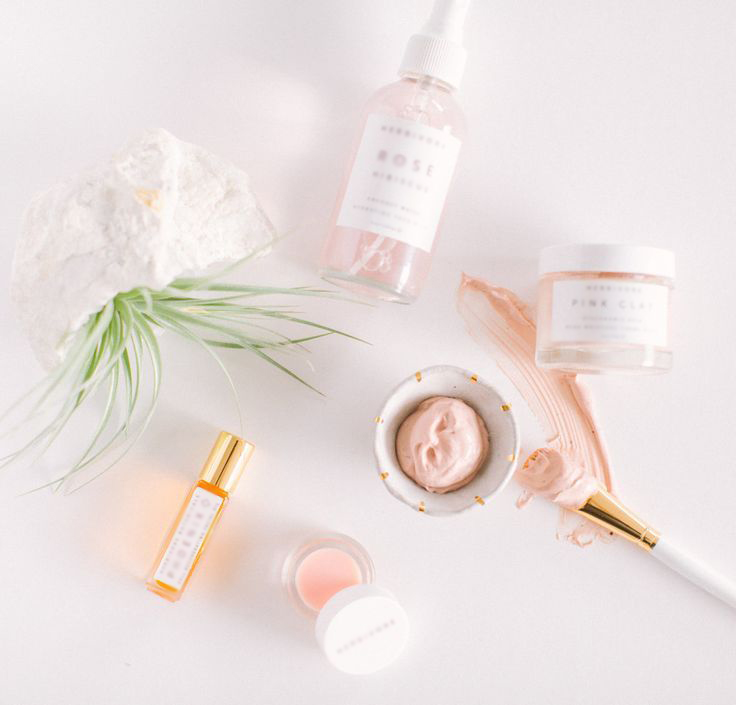 These products are my secret weapon for great skin and flawless makeup application. Add them to your regimen to pamper your skin for a glowy complexion.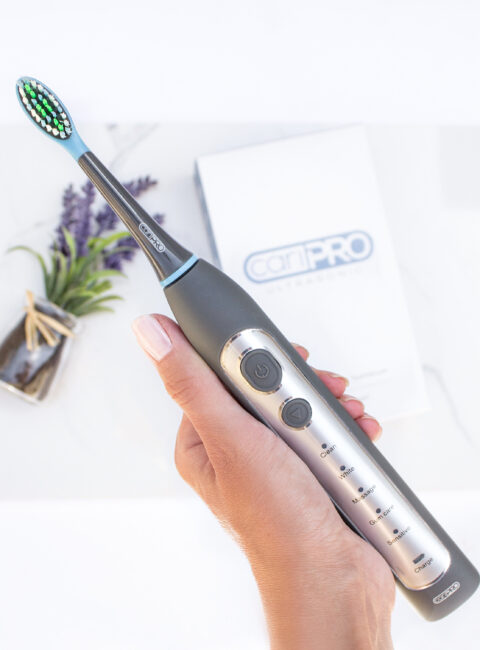 At first, this may look like just any other toothbrush but let me tell you, the results are incredible! Since first using it a few years ago, I haven't needed to whiten my teeth. I'm not sure how it does it but it literally keeps my teeth incredibly white, so much so that my dentist makes a remark every appointment I have with her. It has 40,000 vibrations, and 5 brush modes (clean, white, massage, gum care, sensitive) and offers a 60-day trial and 2-year warranty. I've recommended it to others and have seen their teeth whiten in just a few uses. If you're starting from the beginning of your teeth whitening journey, it may be a good idea to start with the custom whitening kit and then use the toothbrush for maintenance. Use gift code angelamm20 for 20% off at checkout.