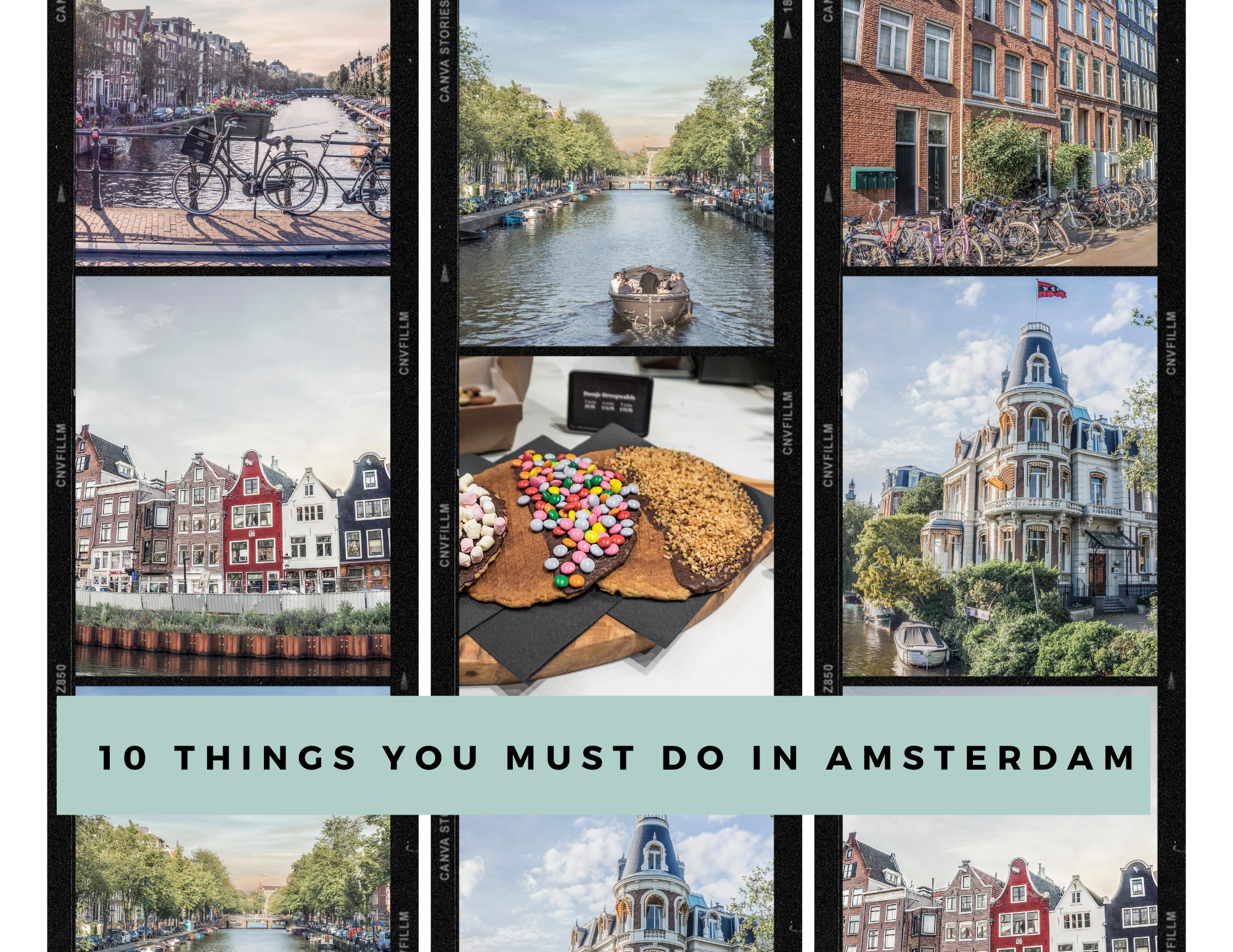 For years, without knowing much about Amsterdam I thought of it as "the party city" where young people go to experience things that are illegal in most parts of the world. I assumed the streets would be filled with belligerently drunk people and nothing more. While Amsterdam is definitely a place to let loose, I found that after spending a few days in the city it is so much more than that. 
What surprised me most is how romantic the city feels, and I say that having visited Paris numerous times. I may even go as far as saying it's as romantic if not more romantic than the 'city of lights'. The greenery, canals, museums, eateries, and unique architecture of the Dutch Canal houses, truly makes this city special. If you're planning a trip, here are 10 things you must do in Amsterdam.
explore the charming area of jordaan
Jordaan is one of my favorite areas in Amsterdam. With its narrow canals, and trendy boutiques and eateries, the vibe is relaxed in contrast to the city's crazy nightlife in the red-light district. If you're visiting on a Saturday or Monday stop by the Noordermarkt square market which offers stalls of jewelry, clothes, antiques, and organic food.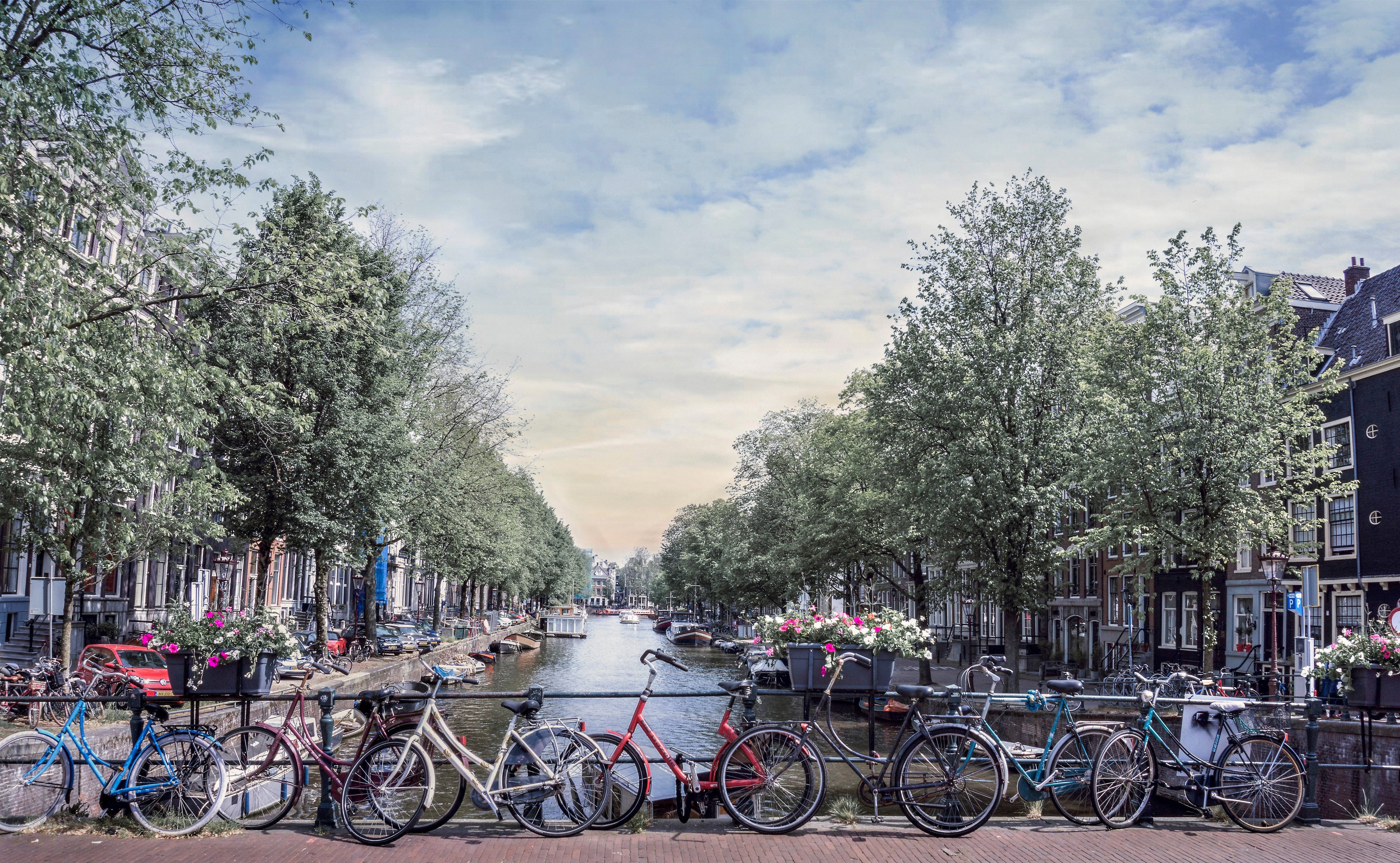 pay your respects at the anne frank house
In the United States most history classes from middle school through high-school, teach students in-depth the history of WWII, Nazi invasions and the heart-wrenching story of Anne Frank and her family. Having already learned so much about the family, I knew a visit to the Anne Frank house was a must. Walking through the main house of her father's business and the secret annex where she and her family stayed in hiding for 25 months allowed me to attach emotions to the story I knew so well.
80% of tickets go on sale two months in advance at 12:00 and let me tell you, they go fast. The remaining 20% of tickets are released through the website on the day itself however I wouldn't rely on purchasing a same-day ticket since people travel from around the world to visit and tickets are in high demand.
I highly recommend going the route I did by choosing your desired date and then setting a calendar reminder on your phone 2 months before the exact day so that you're one of the first visitors on the website booking tickets, I'm not kidding when I say they go fast! 
There are two types of tickets Museum Visit and Museum Visit + Introduction Program. The second option is only €5 more and includes a 30 minute introductory class about Anne Frank, her family, their time in the annex and leading up to it. This ticket also allows you to enter through a different door from the regular entrance which means the line is much shorter and yes, regardless of being a ticket holder (everyone is) you must wait in line, luckily there was only a hand full of people in the introduction program line.
Photos are prohibited inside of the annex however you are welcome to ask questions and take photos during the introductory class. Both tickets include an audio guide.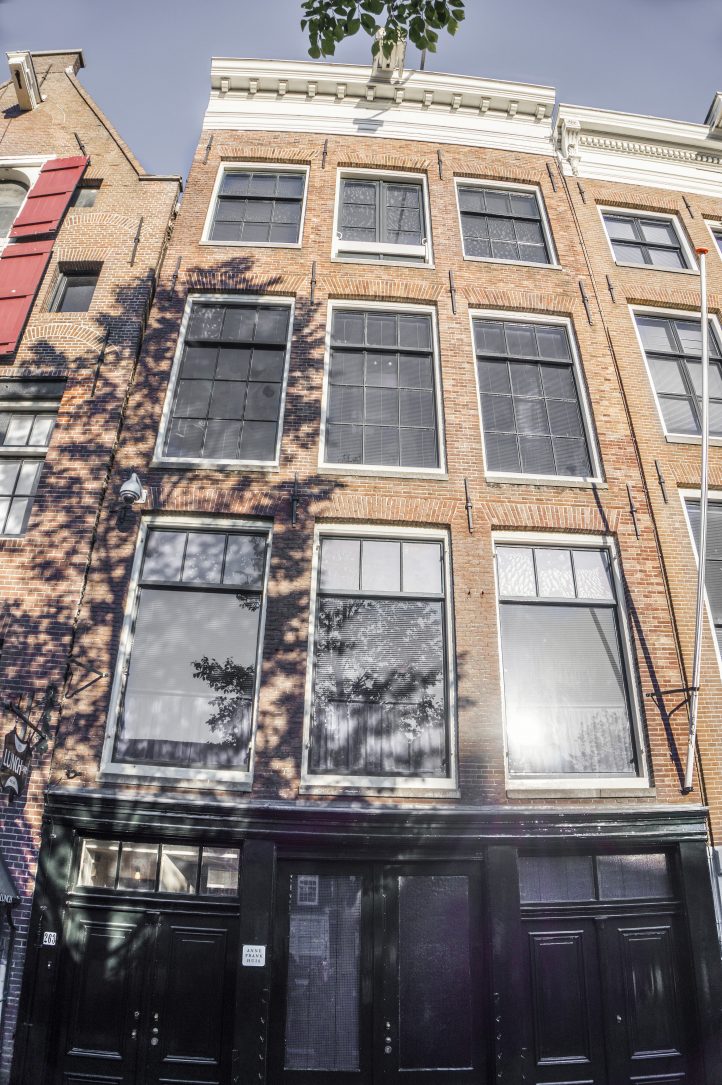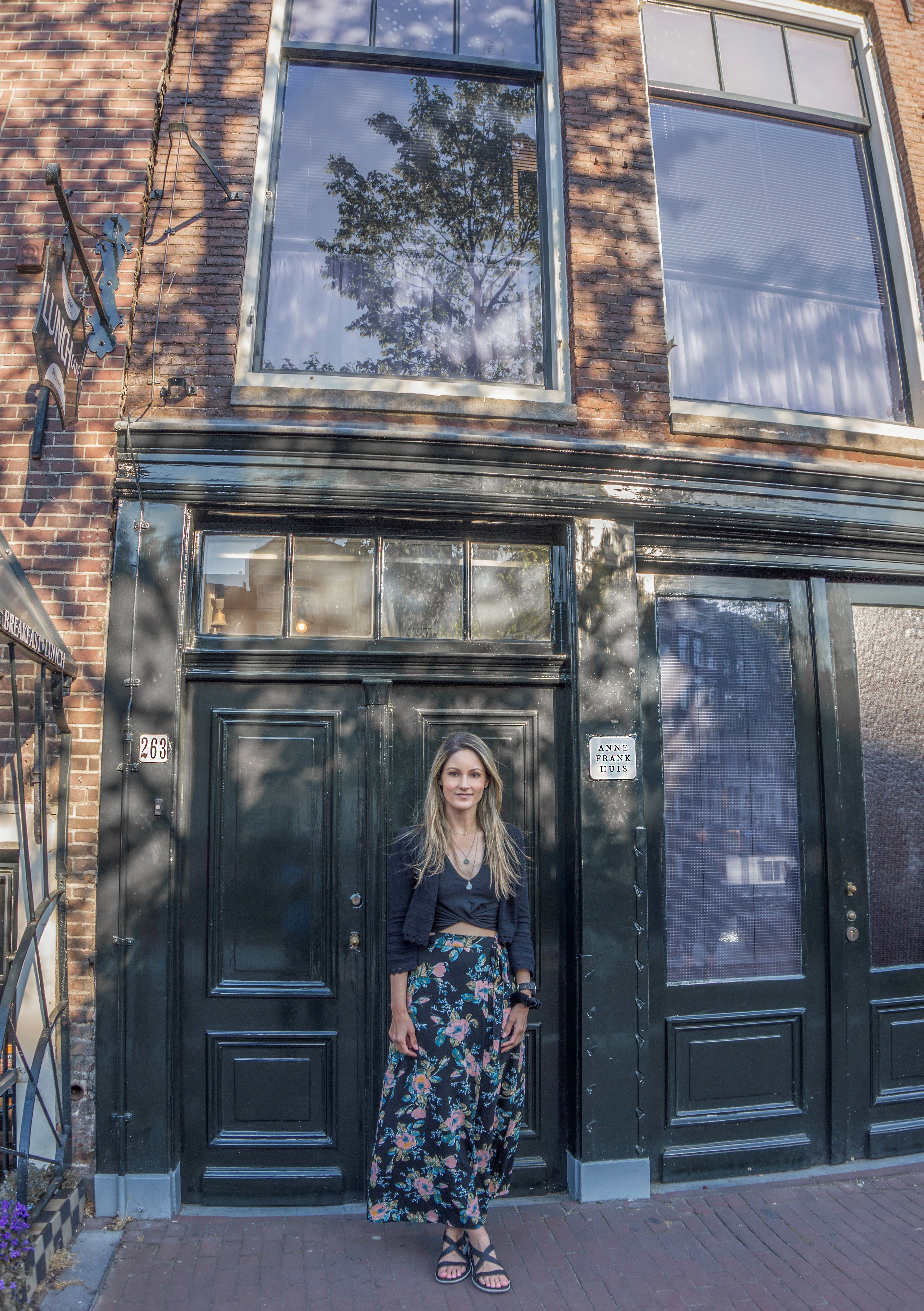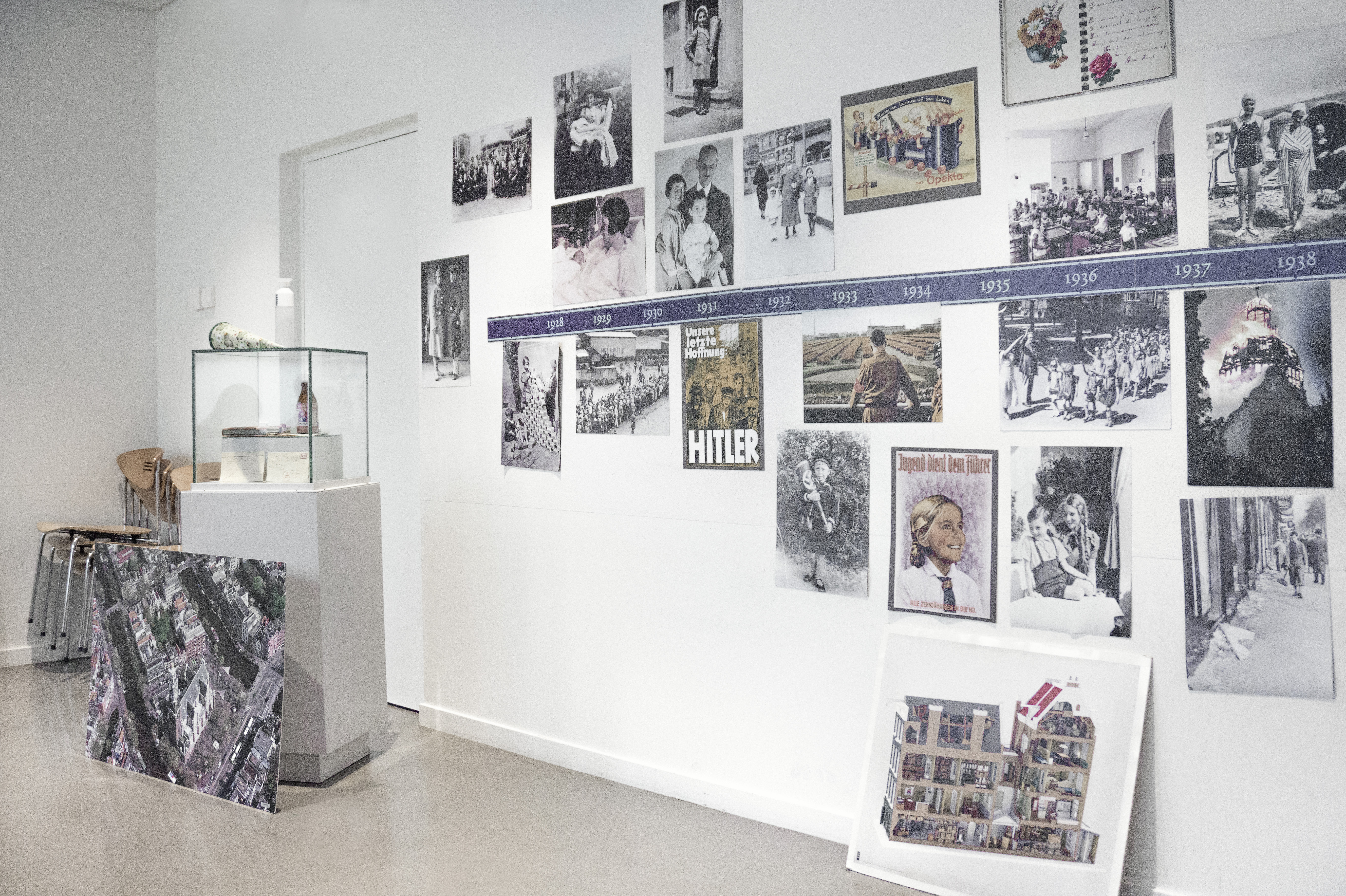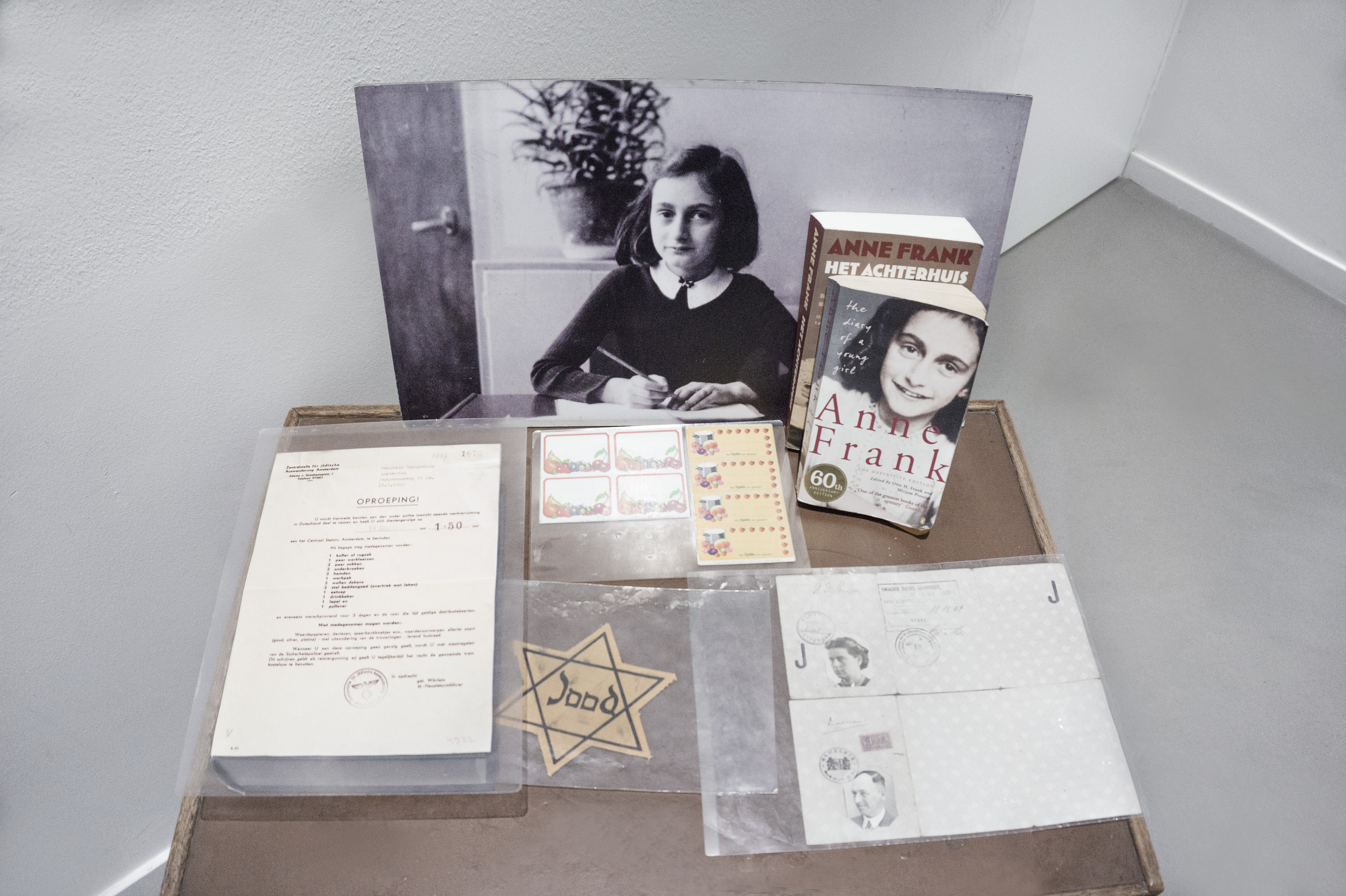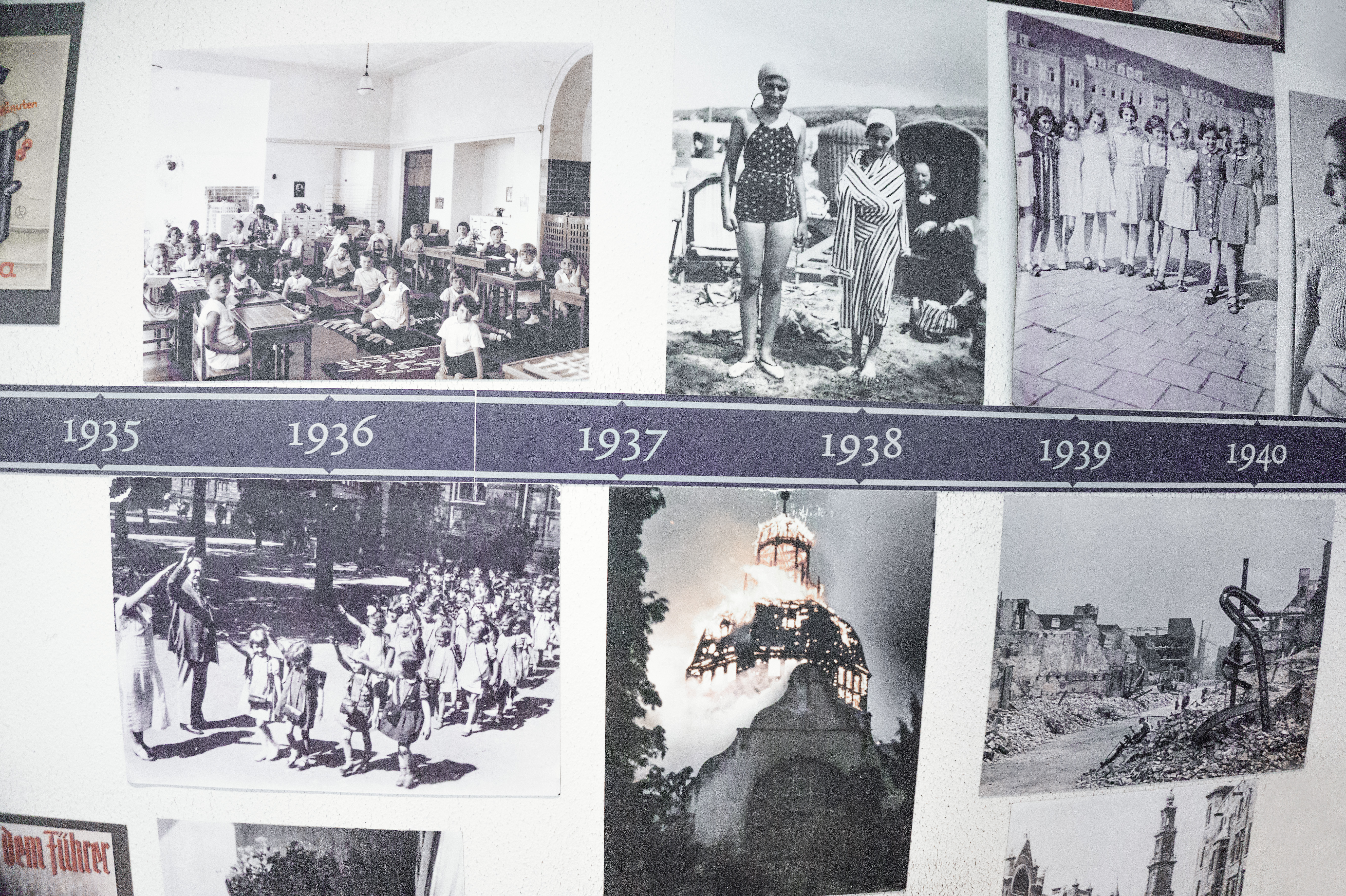 grab a bite at food hallen market
With over 20 vendor stalls this is a great venue for trying a variety of foods and beverages. De Ballenbar is the most popular of them all so be sure to stop by and order their bitterballs. It's an old classic Dutch snack however at De Ballenbar they've added their own twist to them. 
visit the most popular market in the city
The market began trading in the early 1900s and now has over 250 stalls lining both sides of the Albert Cuyp street in the neighborhood of De Pijp. Prices are among the cheapest in Amsterdam with stalls selling everything from fruit, vegetables, cheese, fish, spices, clothes, and souvenirs. This is a great market for trying authentic Dutch foods that I've included in my post 6 Dutch foods to try in Amsterdam most of which you can find here.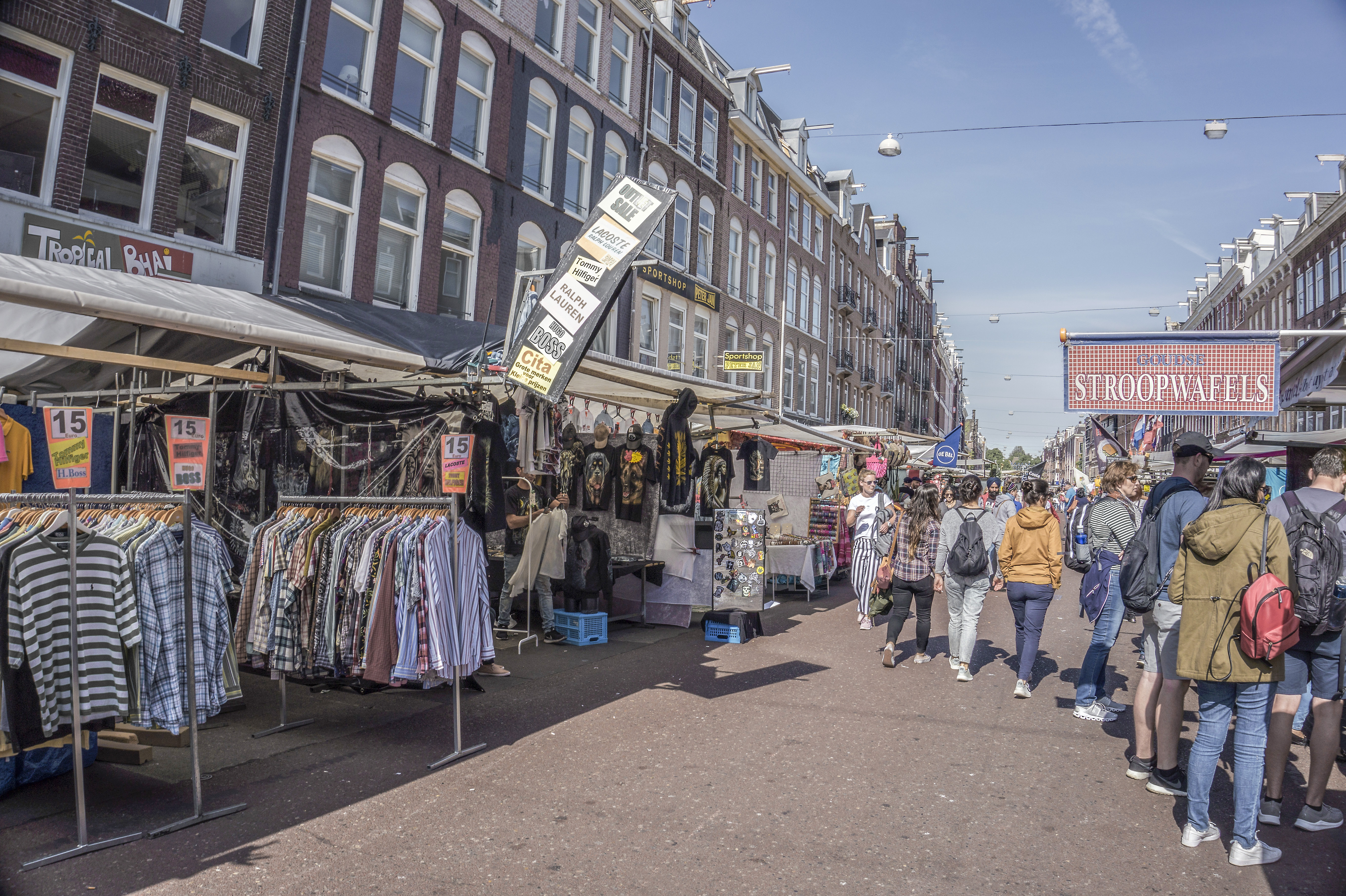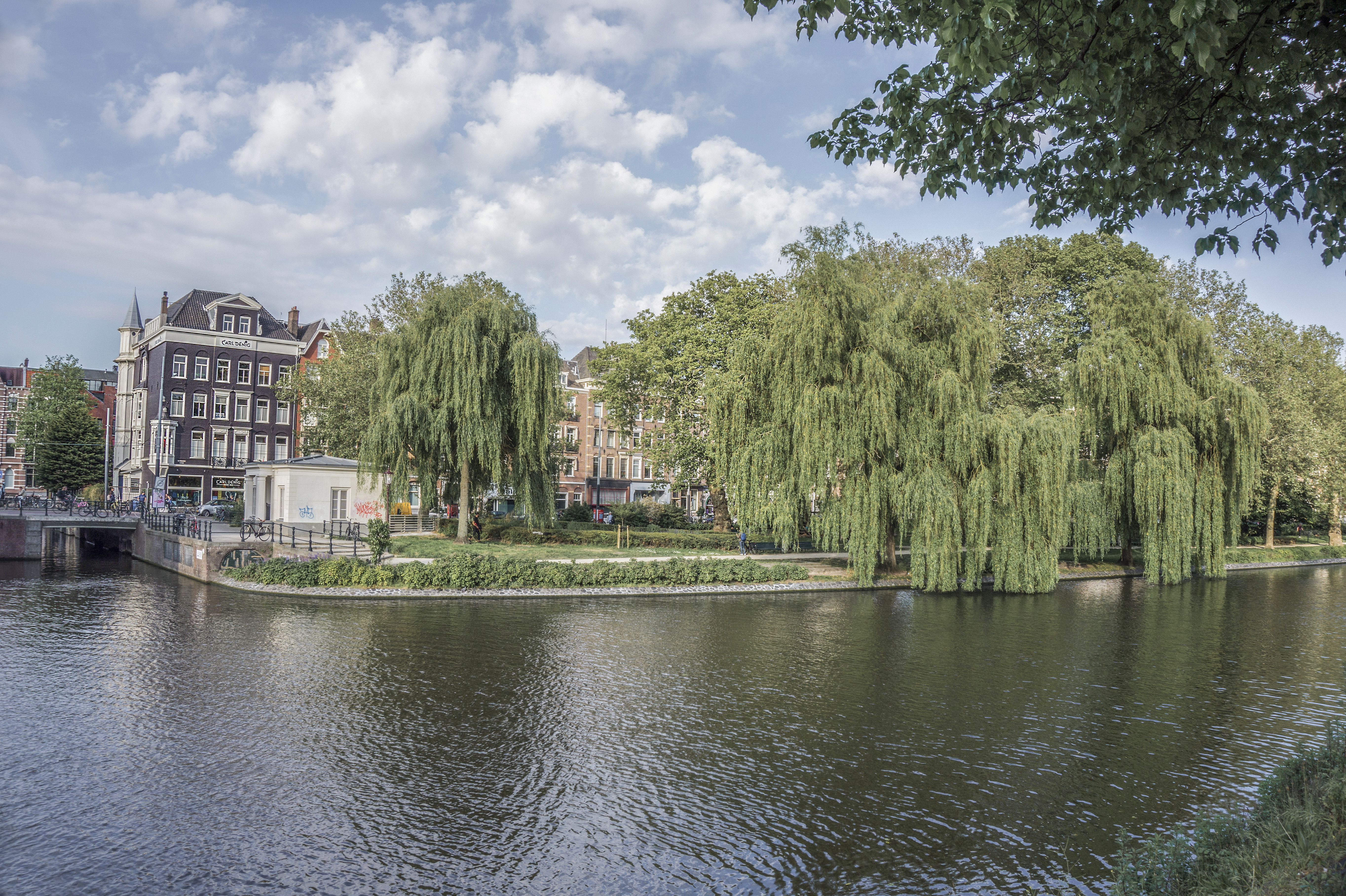 explore the tulip fields by bike
Each year Holland is transformed into a vast sea of flowers from mid-March to mid-May. It begins with the Crocus season in March, followed by daffodils and hyacinths. Finally, the tulips show their gorgeous colors, from mid-April through the first week of May. If you're looking to recreate those beautifully stylized "influencer" photos all over Instagram, you'll want to head straight to Keukenhof Tulip Gardens. If you have a few extra days in Amsterdam and are looking to get away from the hustle of city life, booking a full day countryside bike tour is a fantastic idea.
Most tours ride along the Amstel River beyond the edge of town passing the few remaining authentic windmills in the countryside. Some include a visit to a Dutch cheese farm/clog factory where they will demonstrate the traditional art of making wooden shoes and famous Gouda cheese.
If you're able to visit Keukenhof in the countryside, you'll most likely fall in love with Hollands Tulips so be sure to stop by Bloemenmarkt the world's only floating flower market. Founded in 1862 on the Singel River between Muntplein and Koningsplein in the city's southern canal belt, the market is one of the main suppliers of dried tulip bulbs and tulip paraphernalia to tourists visiting Amsterdam.
If you pick up a bag of bulbs and give your green thumb a-go you could end up with your own Holland field of tulips for seasons to come. Be sure to find a vendor who sells tulip bulbs specifically for import back to the US since US Customs only allows certain strains of tulips.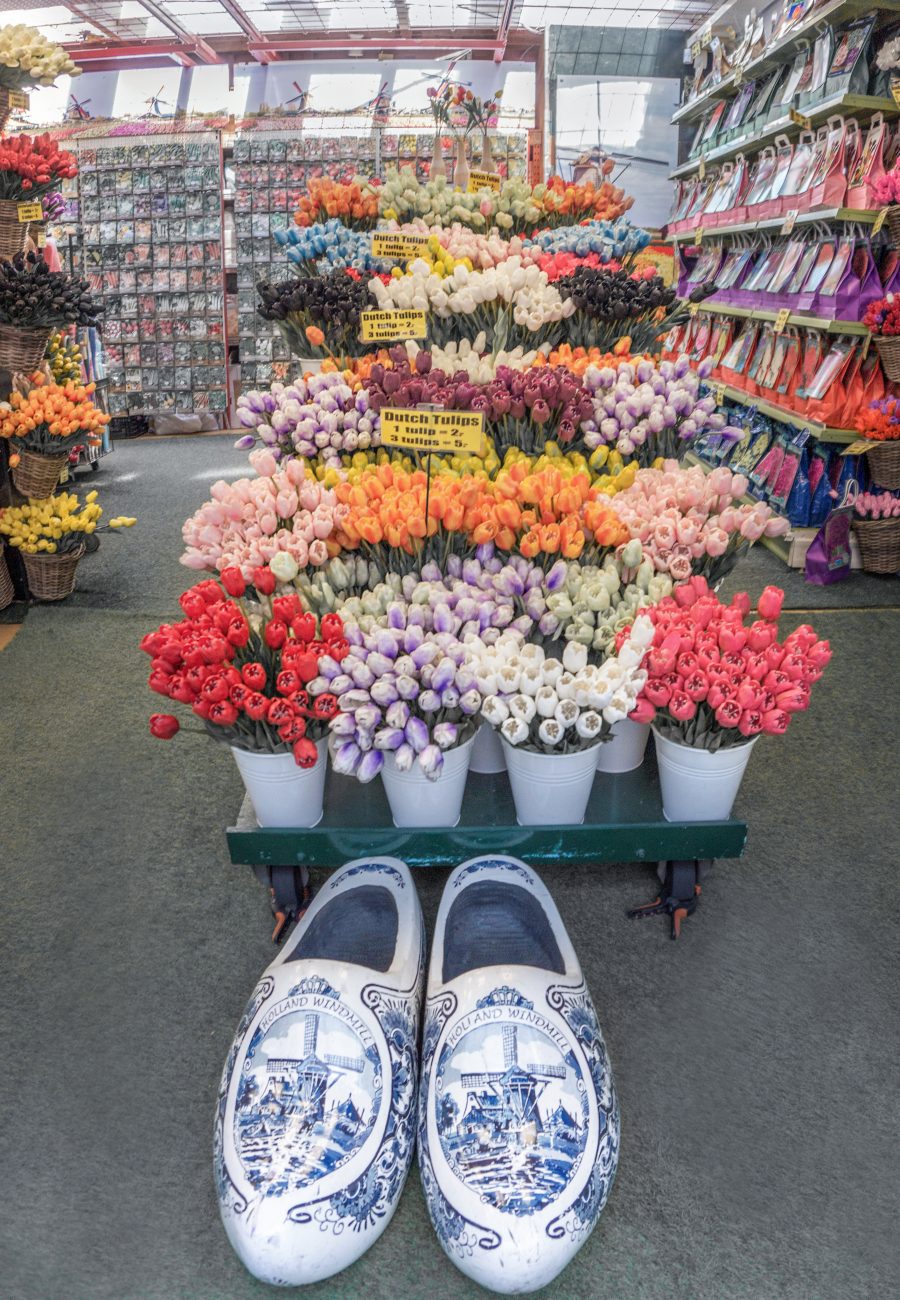 cruise the canals of the city
One of the best ways to see Amsterdam is cruising through its canals by boat. As you can imagine there are a lot of companies offering tours however not all of them are created equal which is why I created a post dedicated to boat tours and the differences between them as well as my favorite. You can read more about that here.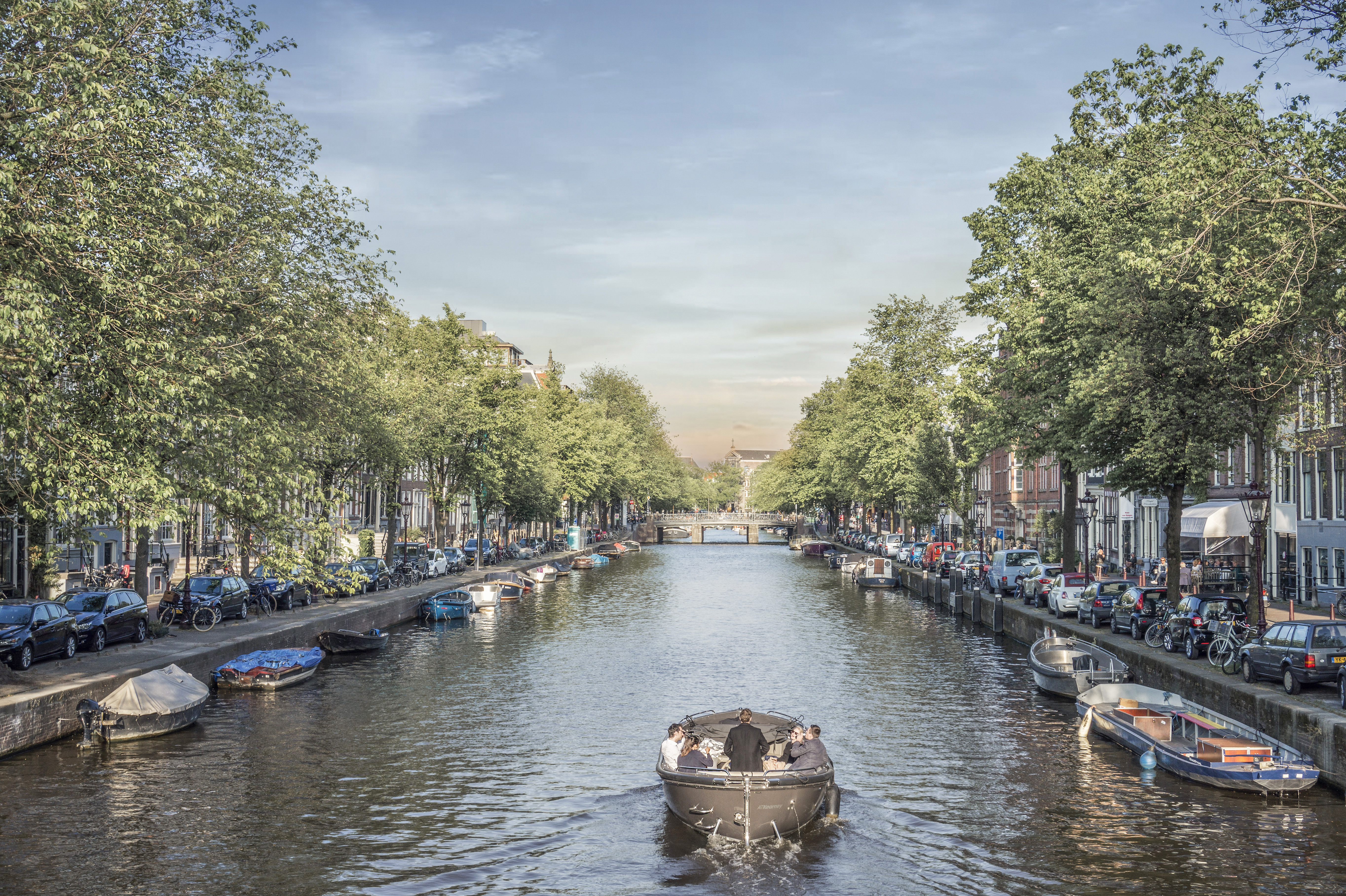 I'm just going to leave this right here because "when in Amsterdam!" There's a lot of fun to be had in this city but if you prefer to keep it PG, pub-crawls are a way to make fast-friends while exploring local bars and pubs.
Vondelpark is a public urban park, the largest in Amsterdam stretching across 120 acres. It's a great way to spend a sunny afternoon laying in the grass picnicking. If you're visiting during June, July or August enjoy a performance at the open-air theater. Admission is free, but some performances are so popular that an online reservation may be required via their website, bike and skate rentals are also available in certain parts of the park.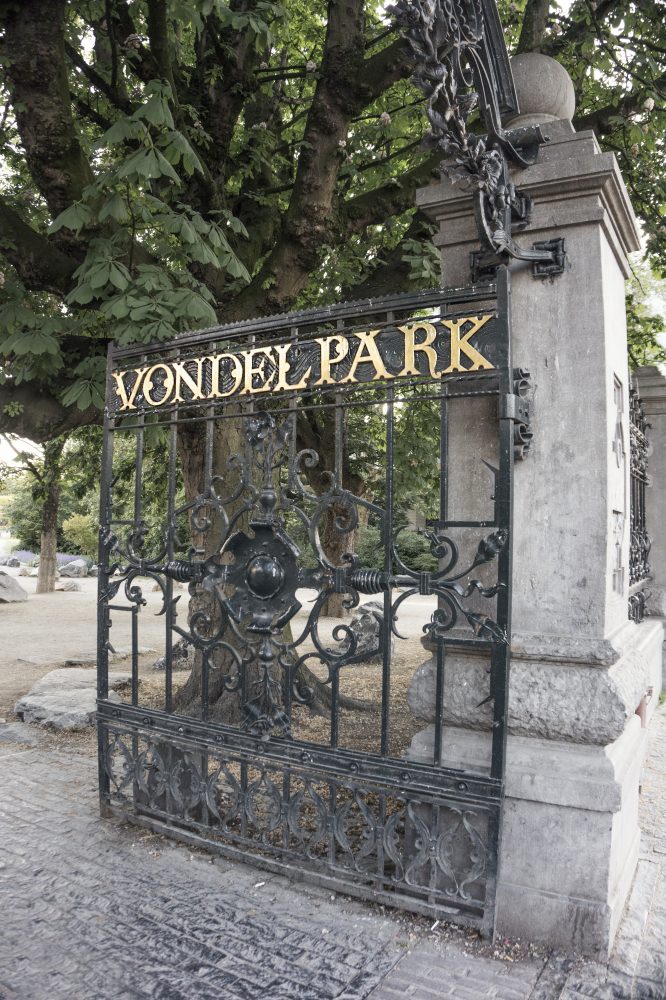 Amsterdam is a city filled with fantastic museums which I recommend booking in advance as they sell out quickly. Below I've included the city's top three. 
Rijksmuseum is a Dutch national museum dedicated to arts and history in Amsterdam. It displays works by Ruisdael and Vermeer among others. If you're a fan of Rembrandt, here is where you'll find one of his most famous paintings Night Watch.
Van Gogh Museum, obviously a must if you're a fan of his work. 
Rembrandt House – Learn about the Dutch artist and visit his home where he lived and worked for twenty years.
LIKE THIS POST? SAVE IT ON PINTEREST


clink any photo below to pin!