One of the best ways to see Amsterdam is cruising through its canals by boat. As you can imagine there are a lot of companies offering tours but as I mentioned in my post 10 things you must do in Amsterdam not all tours are created equal. After researching various companies I found a major difference which I'll share below as well as my favorite tour and the one that I recommend you book.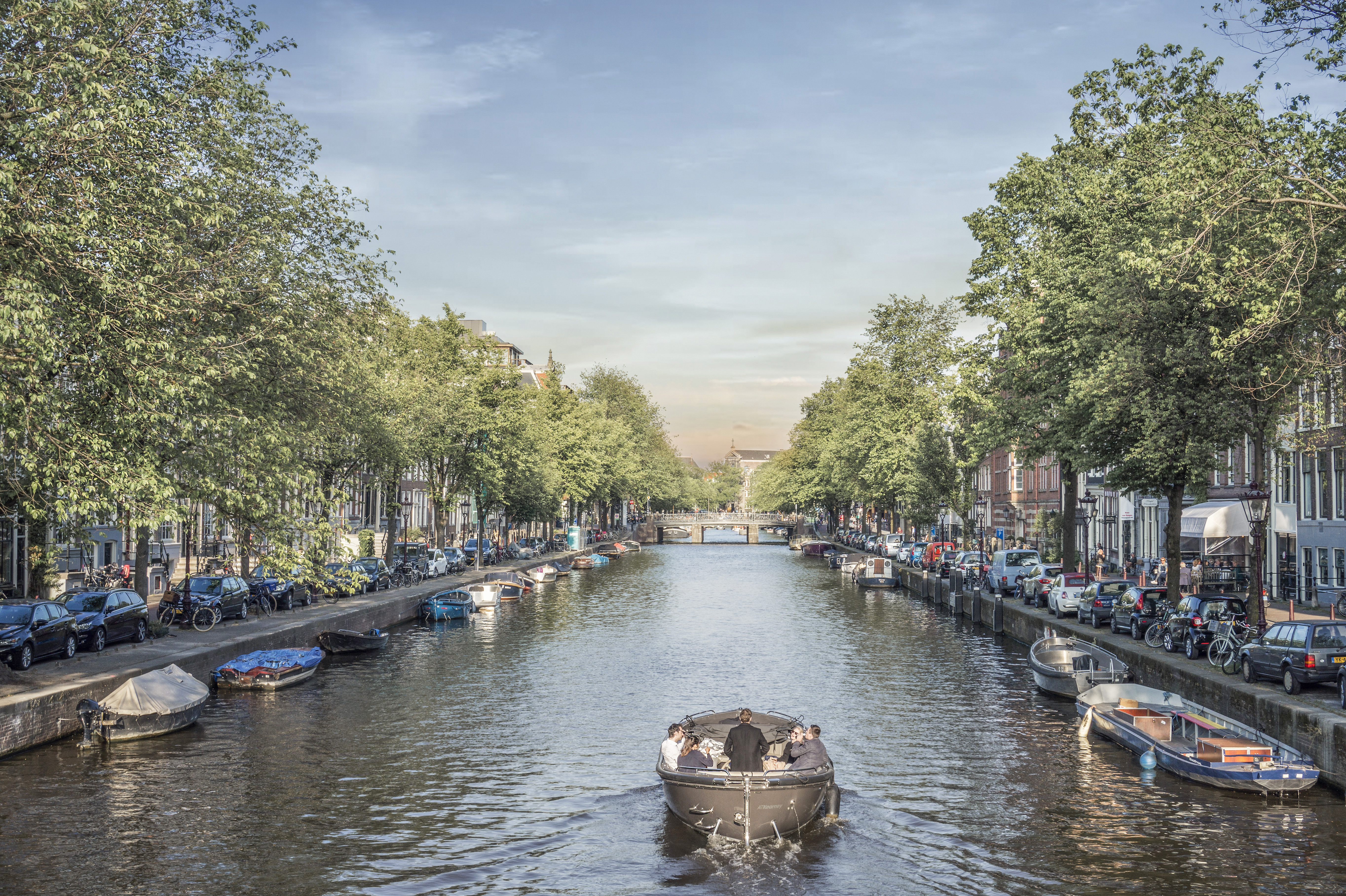 there are a few different styles
You will want to book an open boat which is the main difference between other companies and the company that I booked. Most companies don't offer an open boat but instead a glass top boat which has tiny windows on the sides so your view of Amsterdam's historic monuments is somewhat obstructed. I'll explain the differences a bit more below and also add a few companies that offer open boat tours with a local.


WHY NOT TO BOOK A GLASS -TOP BOAT:
Aside from an obstructed view, glass-top boats are also much larger so they're limited to which canals they can cross under due to strict water rules. Amsterdam is a boat city so much like driving cars; boats use signals to let one another pass and there are un-spoken boat courtesy and etiquettes that take place.
The company I chose also offers glass-top boats with an audio guide in 21 languages (free earphones supplied) but I recommend spending a few euros more for their open boat tour where you'll hear live commentary from the guide/boat driver, not earphones.


WHY YOU SHOULD BOOK AN OPEN-BOAT:
Remember, these boats are smaller which allows them to cross under every bridge, giving you an authentic experience. I especially loved that my boat offered a basket of blankets so that everyone could get cozy during the 75- minute canal cruise. 
I highly recommend arriving early to grab a seat on the bow of the boat (across from the driver) for maximum obstruction-free views. For reference, all of the photos and videos in this post were taken while sitting there. 
BOOK YOUR OPEN BOAT TOUR!
LIKE THIS POST? SAVE IT ON PINTEREST


clink any photo below to pin!