For most people mac and cheese is considered a "cheat meal" but with this healthier alternative, there's no cheating. Using garbanzo beans as the main ingredient in the "cheese sauce" gives it a ton of nutritional benefits.
As a rich source of vitamins, minerals, and fiber, garbanzo beans offer a variety of health benefits such as improving digestion and aiding in weight management. Protein and fiber work synergistically to slow digestion which helps promote fullness and keep your appetite under control. Additionally, garbanzo beans are high in protein and make an excellent replacement for meat in vegetarian and vegan diets.
If you're anything like me you'll find yourself wanting to make this a couple of times a week and with nutritional facts like these, you can just tell people you're eating mac and cheese for health purposes ha..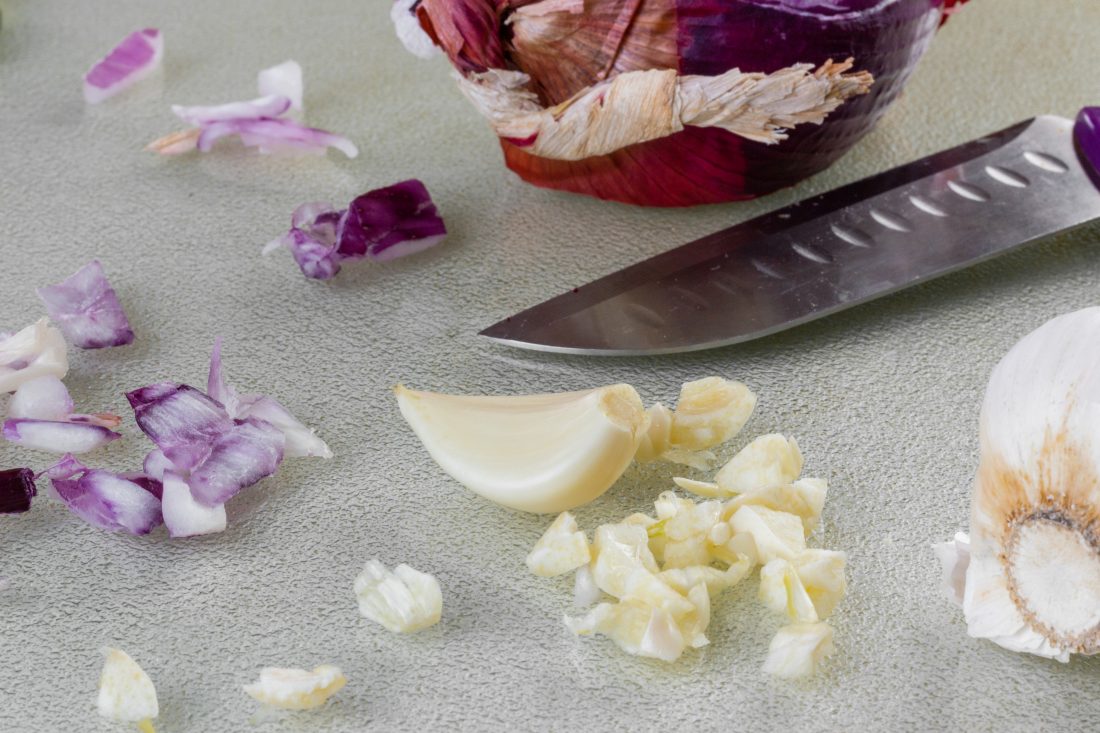 I love red onion and garlic so I chop both of these into medium size pieces however if you prefer them to blend into your dish, finely chop them.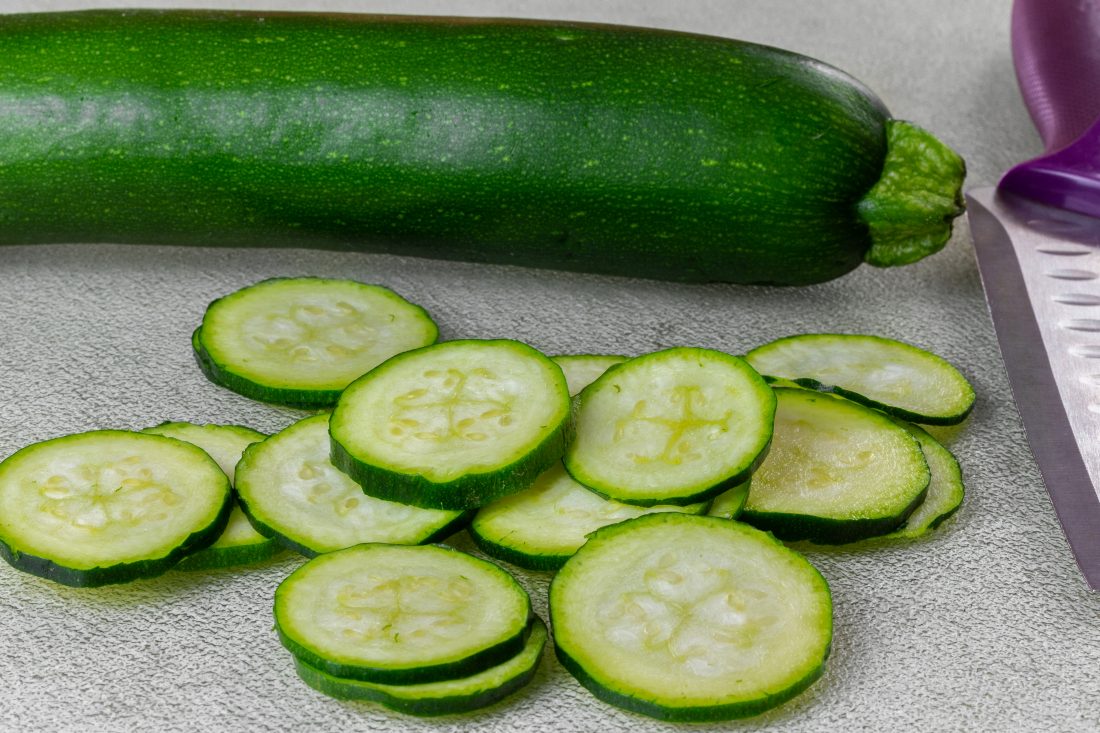 Time to slice the zucchini and yellow squash. Be sure to cut them into thin slices; this helps them achieve a golden brown color in your pan, adding additional flavor to the dish.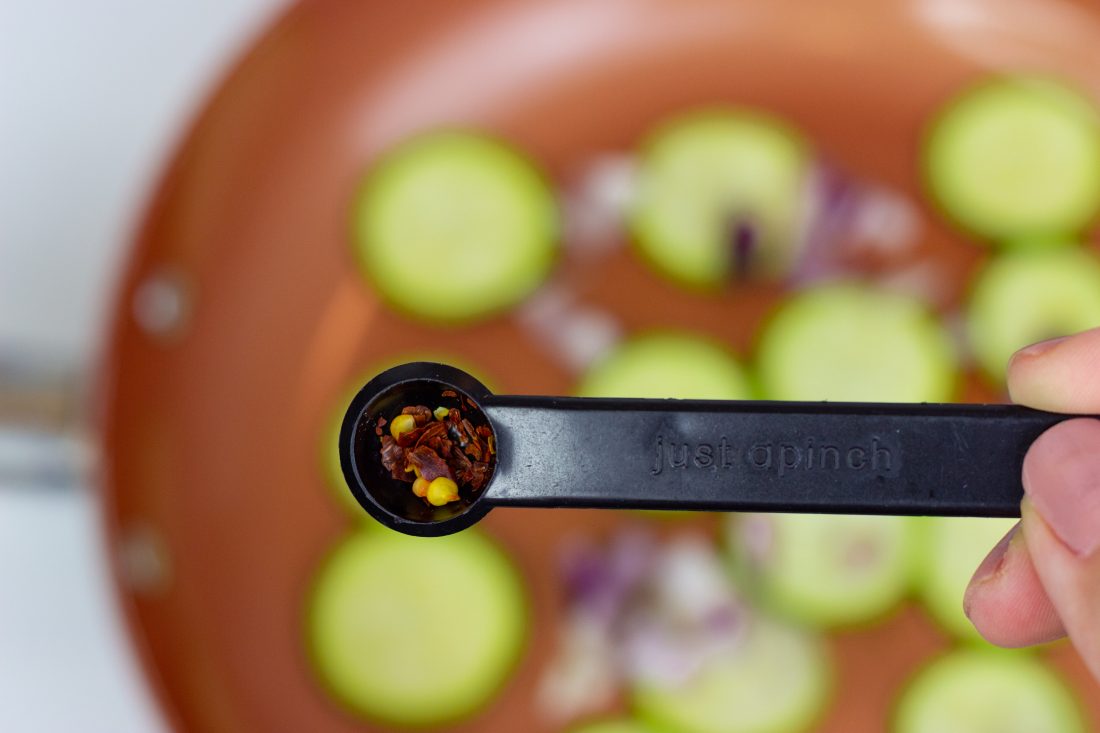 Once you are done chopping, go ahead and add extra virgin olive oil to your pan along with the zucchini, yellow squash, red onion, pinch of red chili pepper flakes, salt, pepper, garlic powder, and Italian seasoning, or oregano. Using tongs, flip the zucchini and yellow squash until they are golden brown.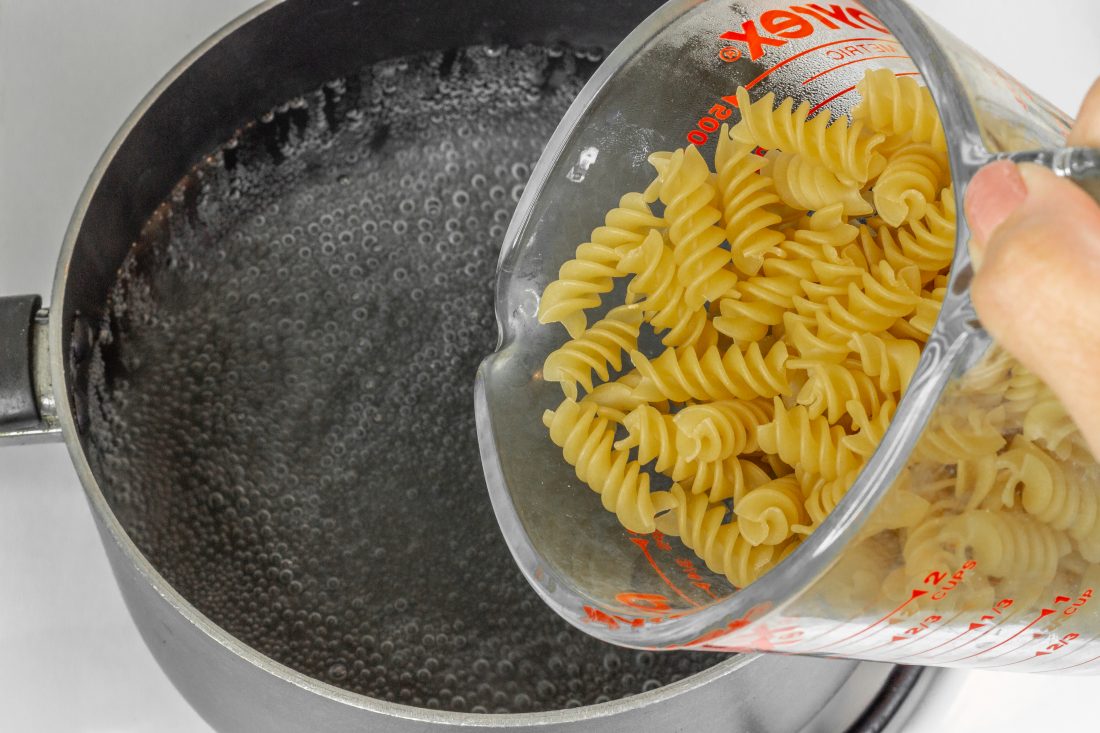 While everything in your pan is cooking, add sea salt to a pot of water and bring it to a boil. Once your water is boiling, add your pasta of choice and cook it for the time specified on the package.
* Typically macaroni and cheese uses elbow or shell macaroni, however, I really enjoy the Brown Rice Pasta Fusilli from Trader Joe's which is a healthier alternative to regular pasta.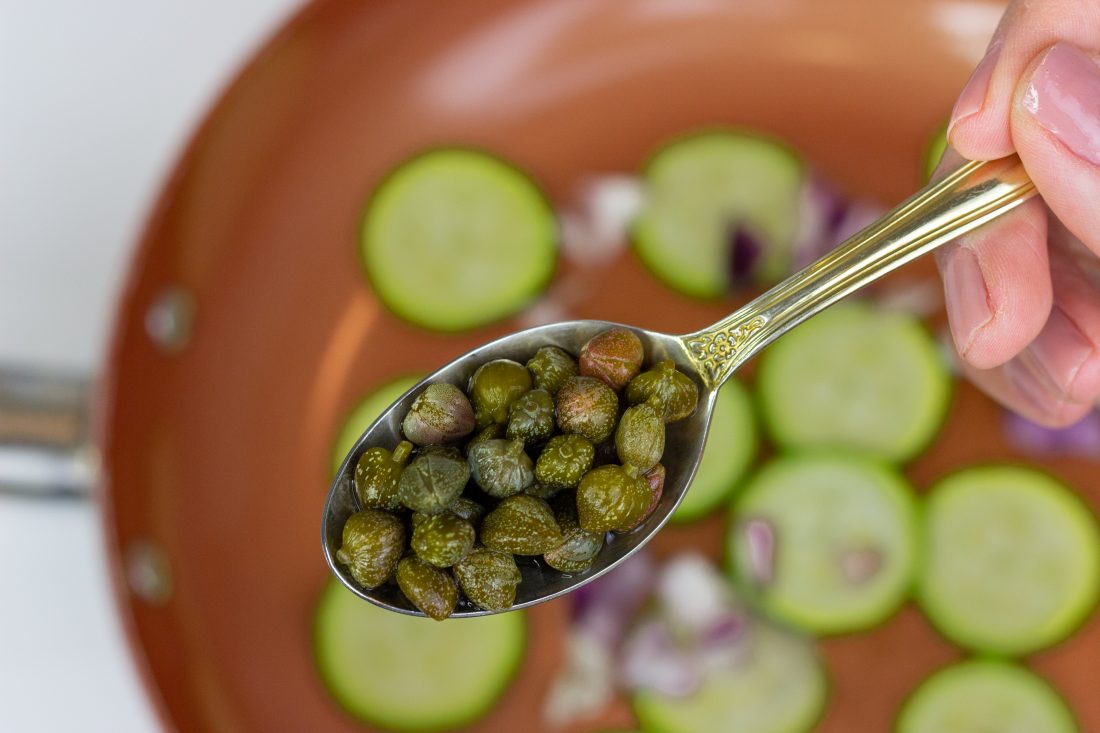 Once everything in your pan is golden brown, add the capers and fresh garlic, and sautee them for a few minutes. 
While your pasta is boiling and everything in your pan is almost finished cooking, it's time to make the "cheese sauce". Strain the garbanzo beans in a colander under cold water then add them to your blender.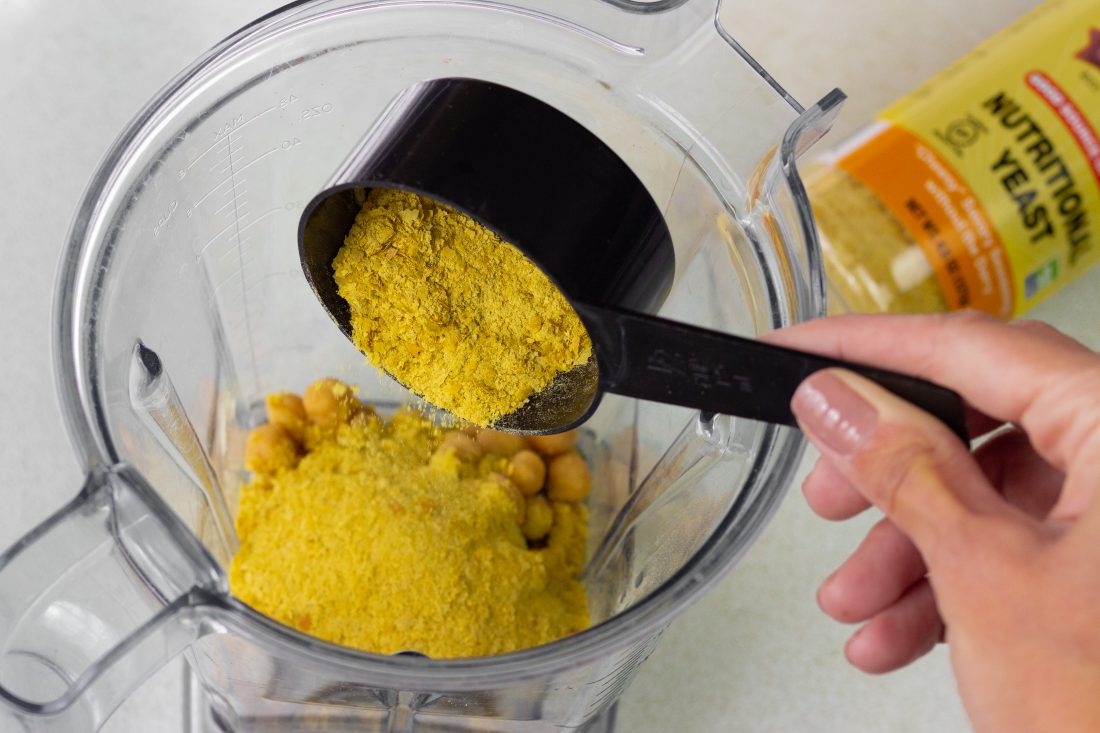 Once your garbanzo beans are in the blender, you'll want to add the nutritional yeast. If you've never used nutritional yeast and are unsure what to purchase, Bragg is a popular brand that I've used for years. 
*Nutritional Yeast is the ingredient that gives the "cheese" flavor so you can add more or less as you please.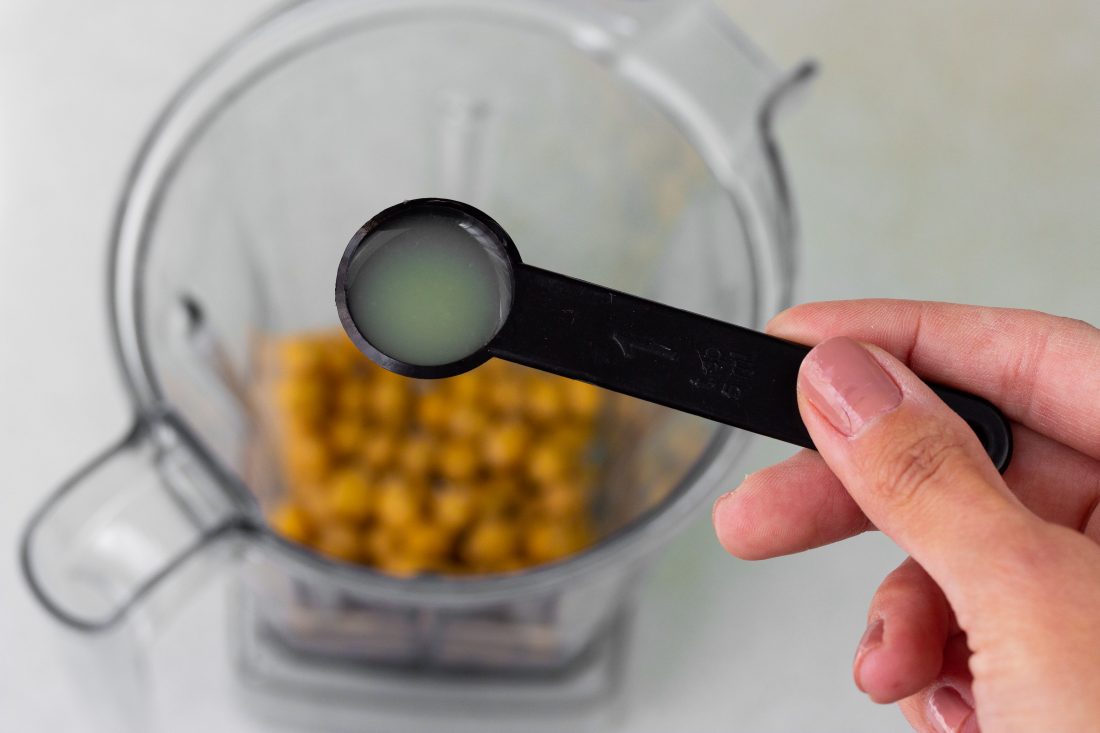 Time to bring the flavors together with lemon. I always have on hand a glass jar of lemon juice which you are welcome to use otherwise a fresh ripe lemon is even better!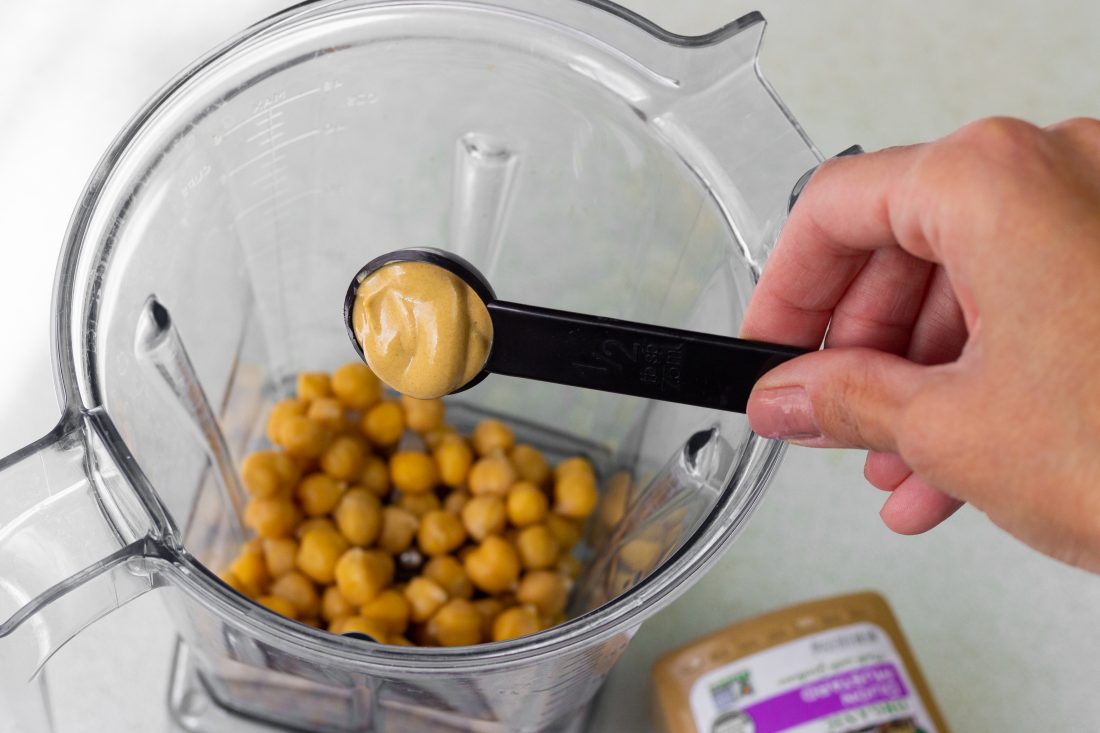 Add your Dijon mustard of choice, my favorite is Annie's Organic Dijon Mustard. 
I prefer the sauce to be a thinner consistency since it thickens the longer it sits in your bowl as you're eating. For that reason, I find adding enough water to slightly cover the ingredients in the blender is perfect.
* The dijon mustard is what adds the most flavor so after blending everything together if you want more of a kick, you can add more.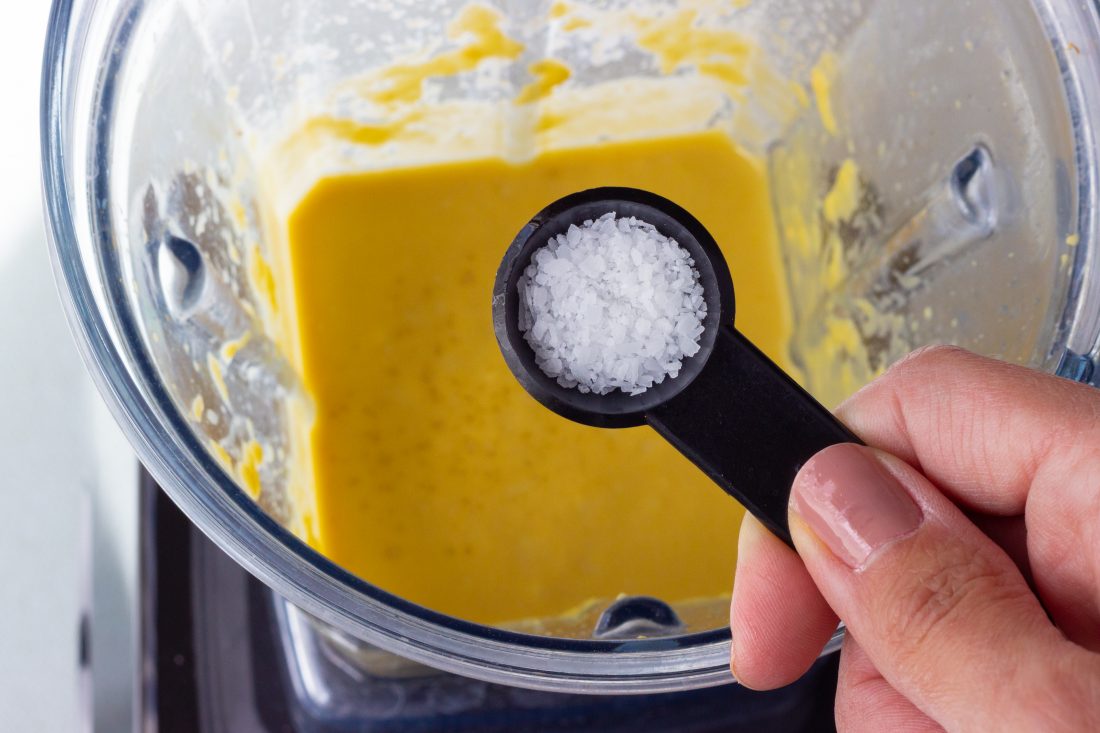 I try to keep my sodium intake low, so while I tend to use very little salt when cooking, this is one dish where I don't hold back. The sauce contains very few ingredients so salt is essential. After adding the salt follow it up with pepper and garlic powder. I don't measure these and usually, add them in until it "feels right". 
Full transparency, if you try the sauce alone it probably won't "wow you" however the true magic is when you add all of the ingredients together at the end.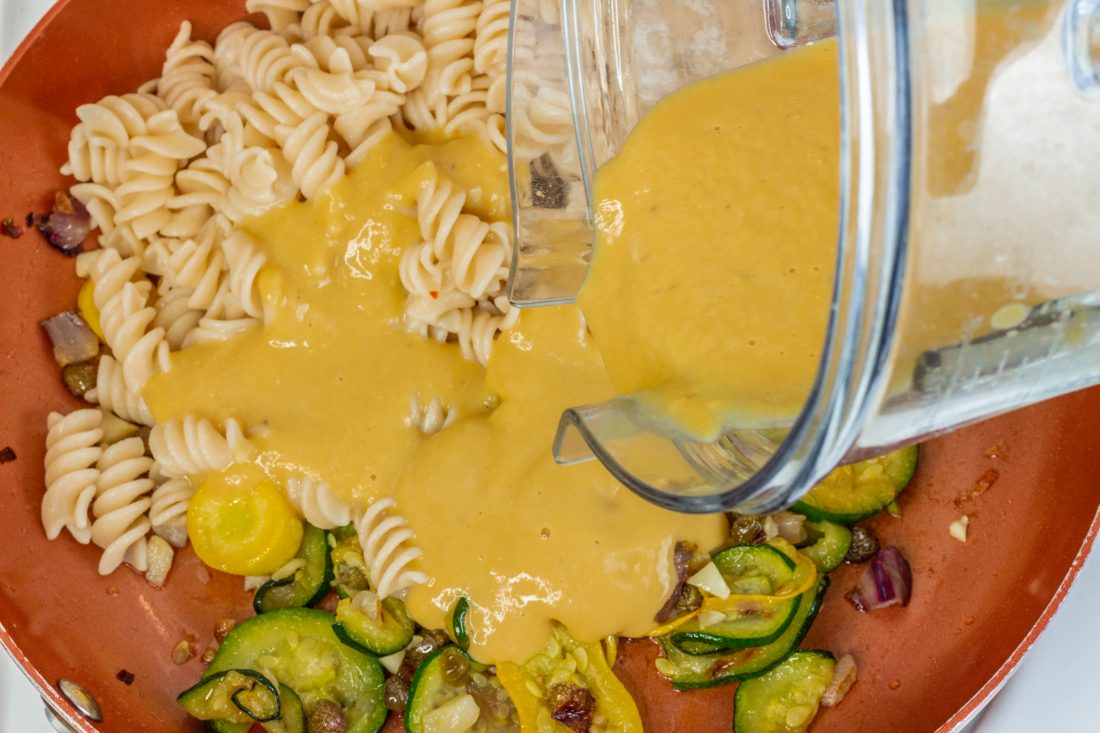 Once the pasta is done boiling, place it in a strainer to remove the excess water and then add it to your pan along with the sauce.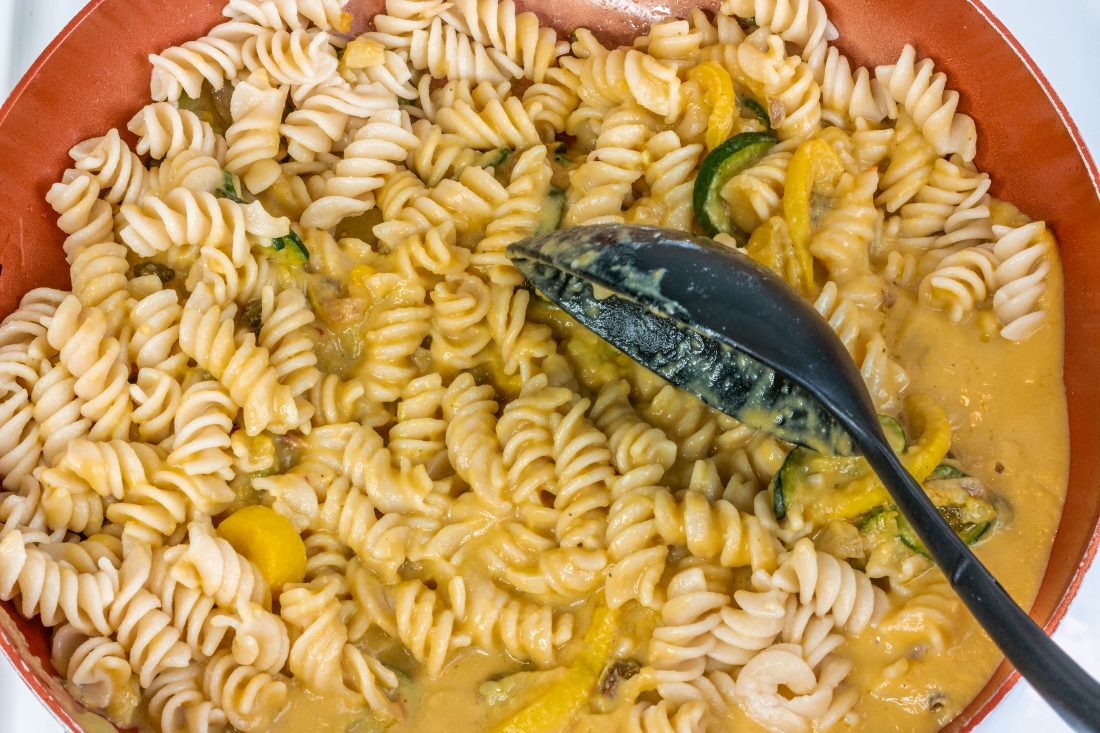 Stir everything together for a minute or two on low heat until the sauce is warm. Once you are done you are ready to place your vegan mac and "cheese" into a bowl and enjoy but not before garnishing it with Avocado. Cut your avocado into slices, drizzle it with olive oil, salt, pepper, and garlic powder, then add it alongside your pasta. 
LIKE THIS POST? SAVE IT ON PINTEREST


clink any photo below to pin!