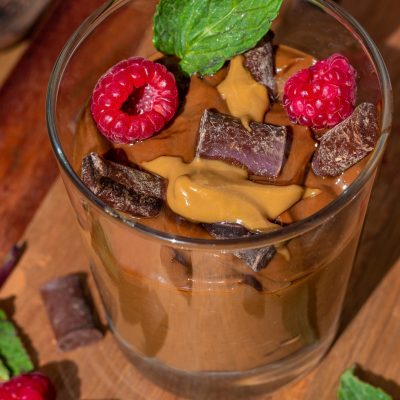 Avocado
Chocolate Pudding
Dessert can be delicious and healthy
Vegan treats to satisfy your sweet tooth
Avocado Chocolate Pudding
Avocados are delicious and contain a wide variety of nutrients, including vitamins and minerals, healthy fats, and dietary fiber. In addition to being a great source of Folate, Magnesium, Potassium, Vitamin C, Vitamin E, Vitamin K, and more! This chocolate pudding is also a tasty way to satisfy your sweet tooth.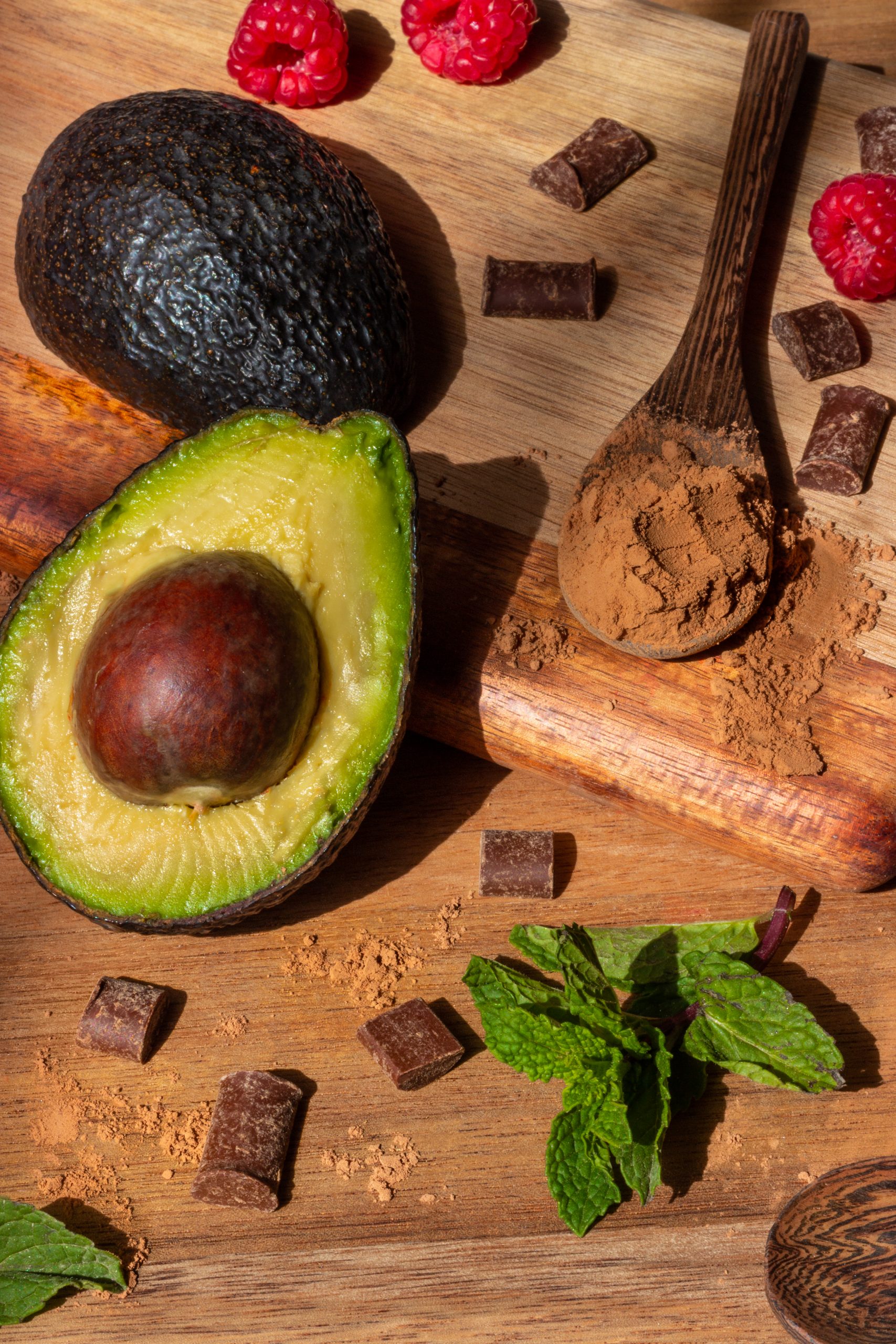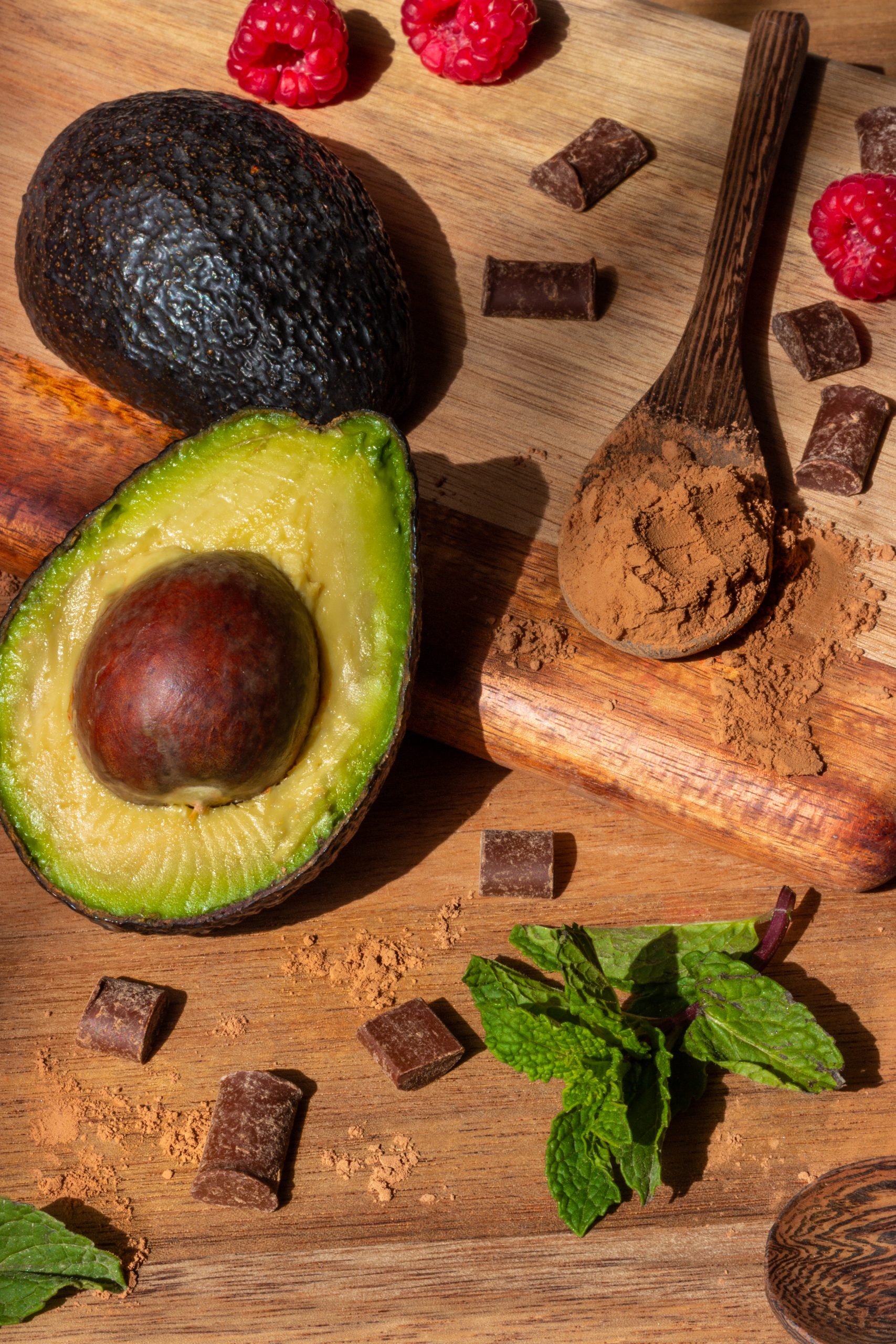 Add 1 ripe avocado, 3 tablespoons of cocoa powder, and 3 tablespoons of maple syrup to your blender and blend until smooth.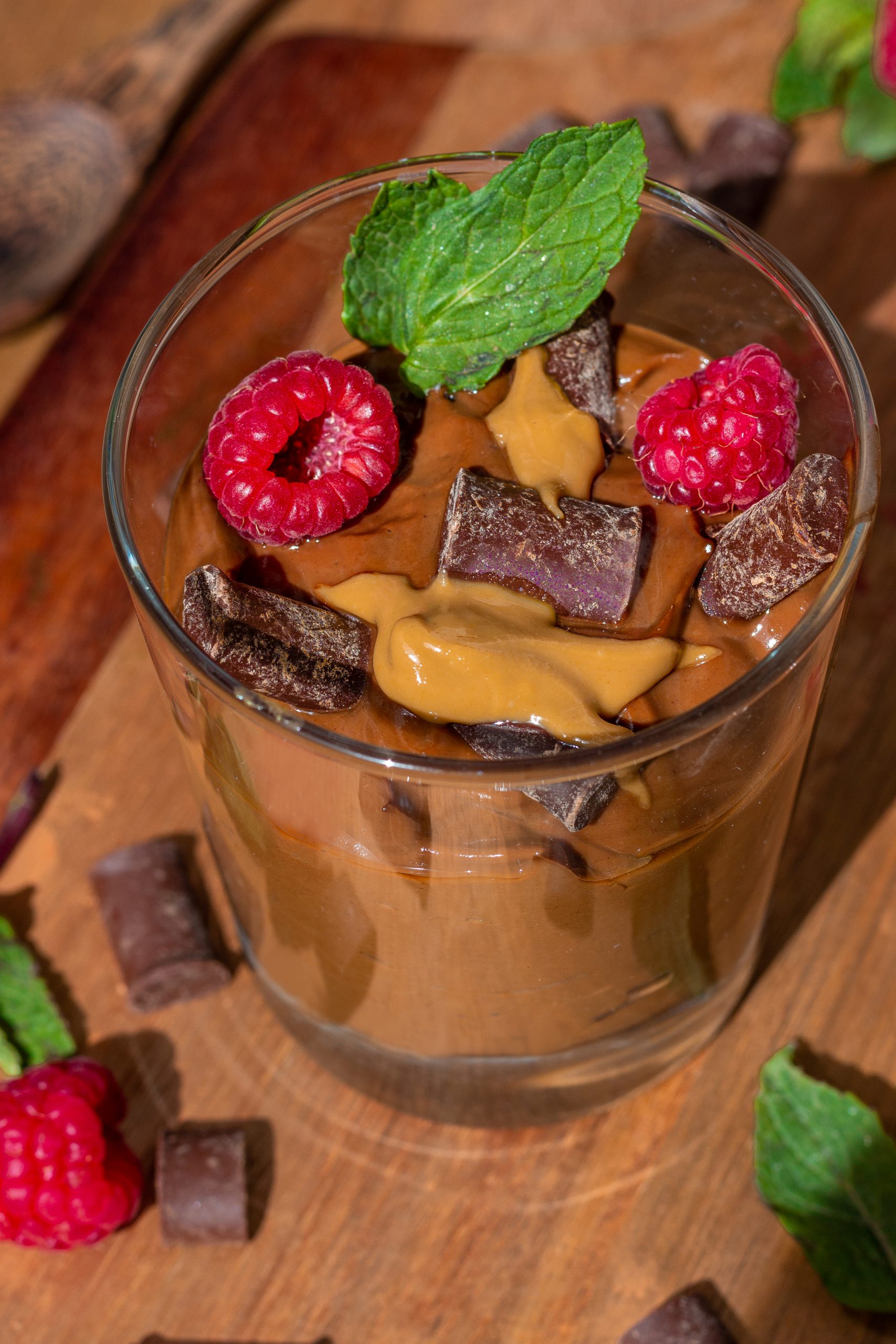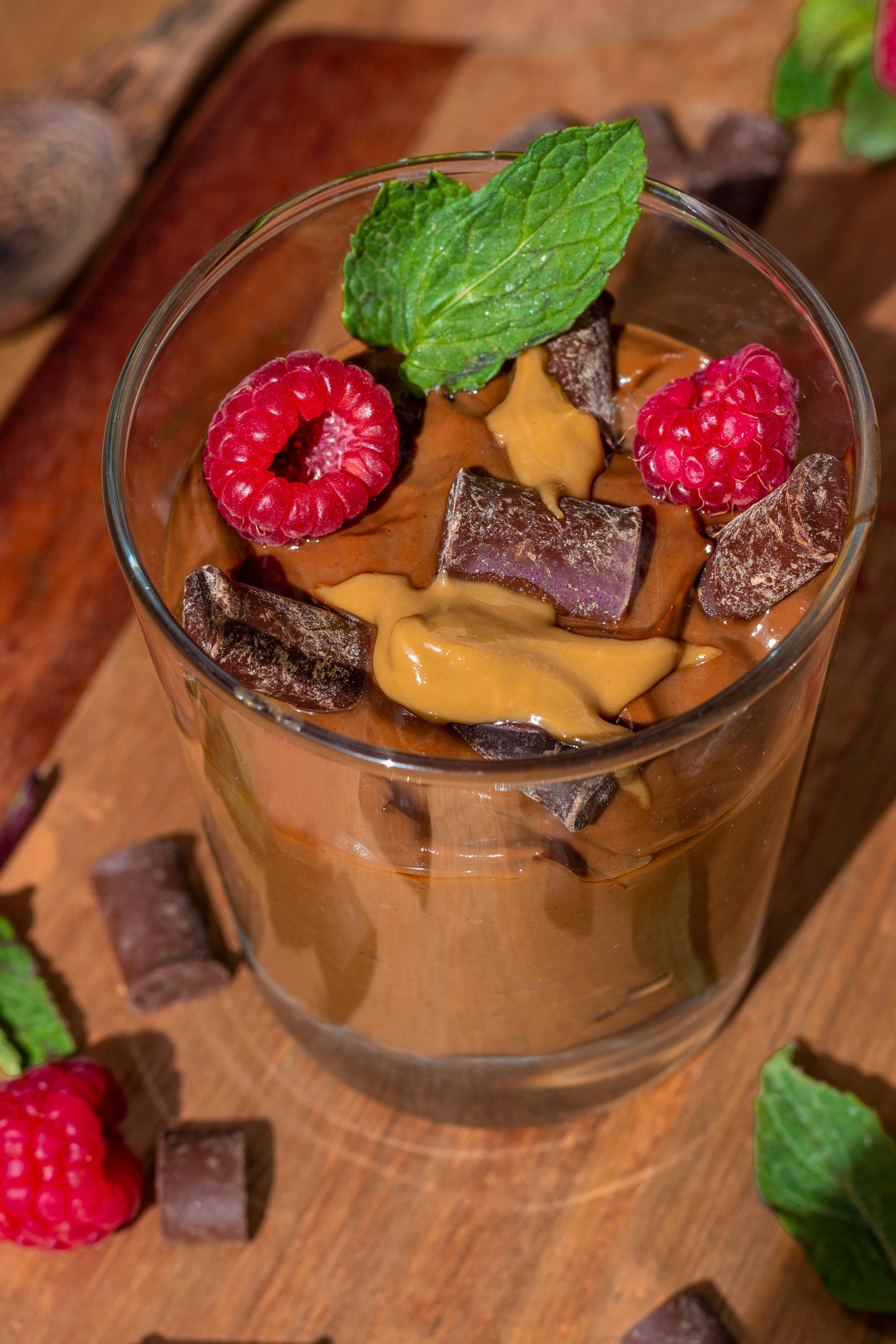 Once your chocolate pudding is blended place it in a glass and add your toppings. I like to add chocolate chunks, raspberries, Trader Joe's Sunflower Seed Spread, and a mint leaf. 
You're probably thinking this is just a "smoothie" you eat with a spoon but Acai bowls have a thicker consistency like ice cream, are considered a superfood, and are delicious. Also, how fun is this coconut bowl with its matching spoon?
If your blender isn't blending bananas into a rich, creamy, "ice cream-like consistency", you have to purchase a Vitamix, it's a game-changer. At the bottom of this post, I've included the one I have and love.
Add 3 ripe frozen bananas to your blender with a splash of your favorite milk alternative; I use coconut milk. Blend until smooth and creamy!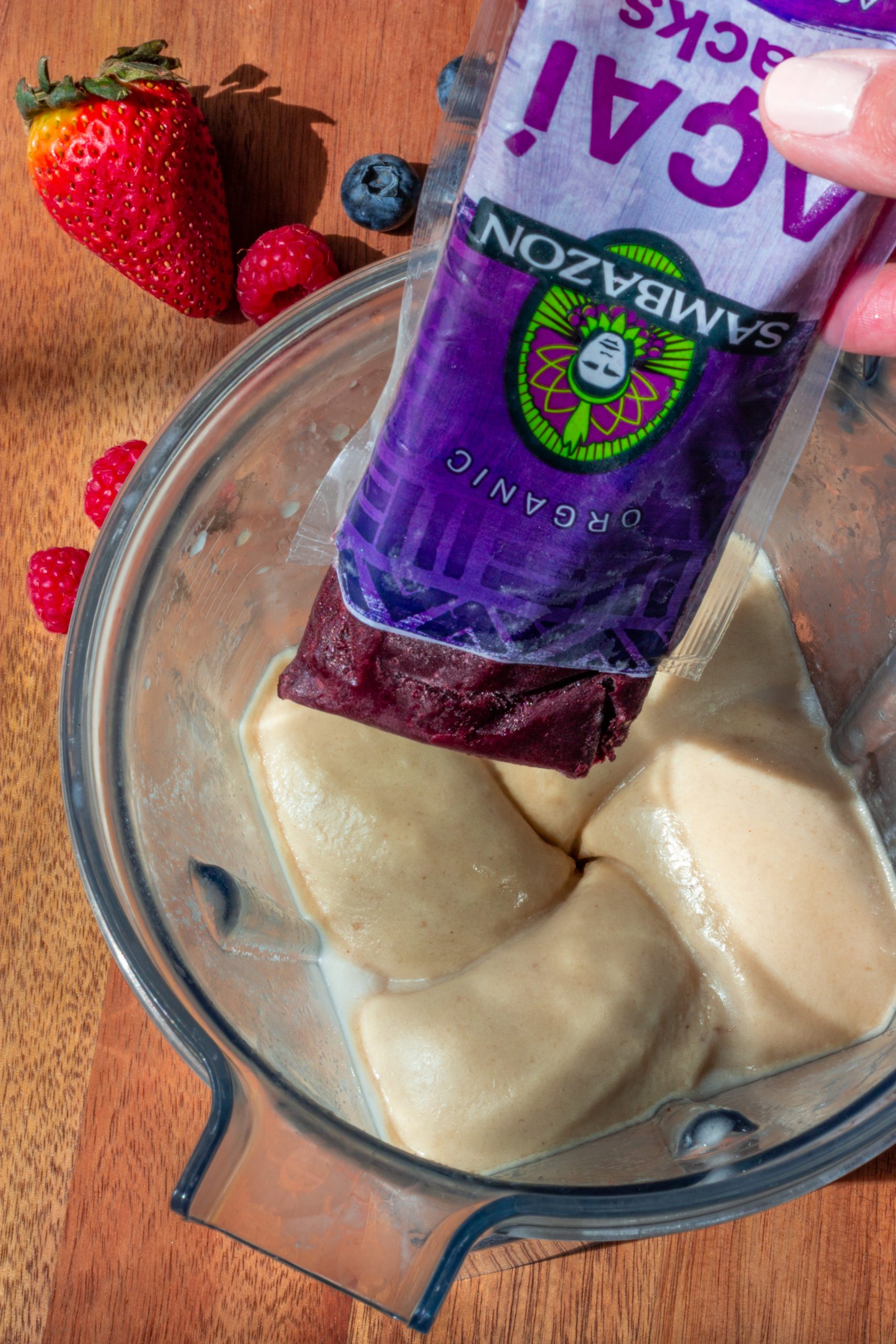 Once your bananas are blended into a creamy ice cream consistency, snap your Acai packet into a few pieces before cutting off the top and adding it into your blender. Blend both the bananas and Acai until smooth.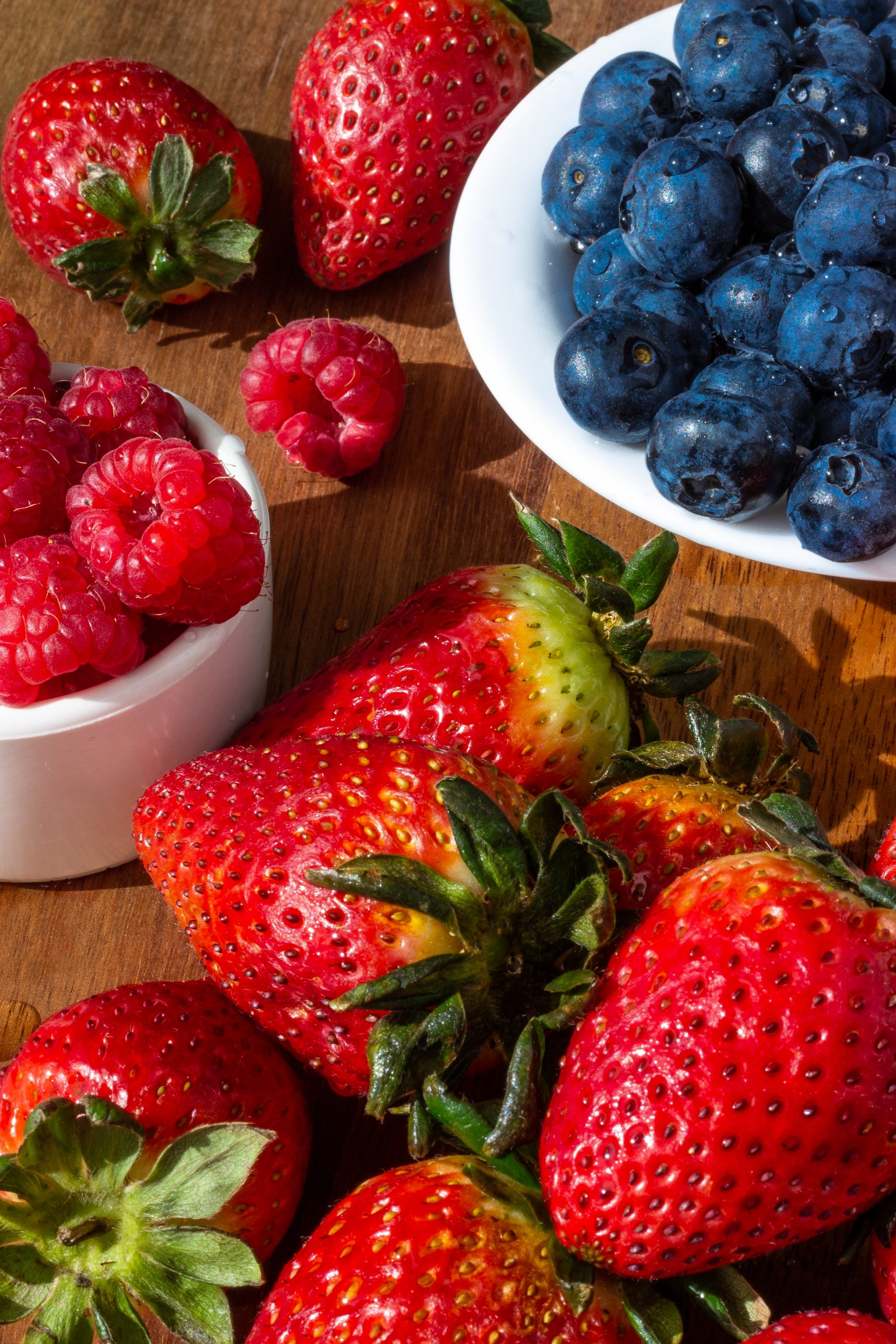 Once your mixture is blended, you're ready to add it to a bowl and decorate it with toppings. I use strawberries, raspberries, blueberries, coconut, my favorite (nut-free) vanilla granola, and Trader Joe's Sunflower Seed Spread.
Super Food Topping Ideas:
Gogi Berri

Flax Seed/Chia Seed

Bee Pollen

Mulberries

Cacao Nibs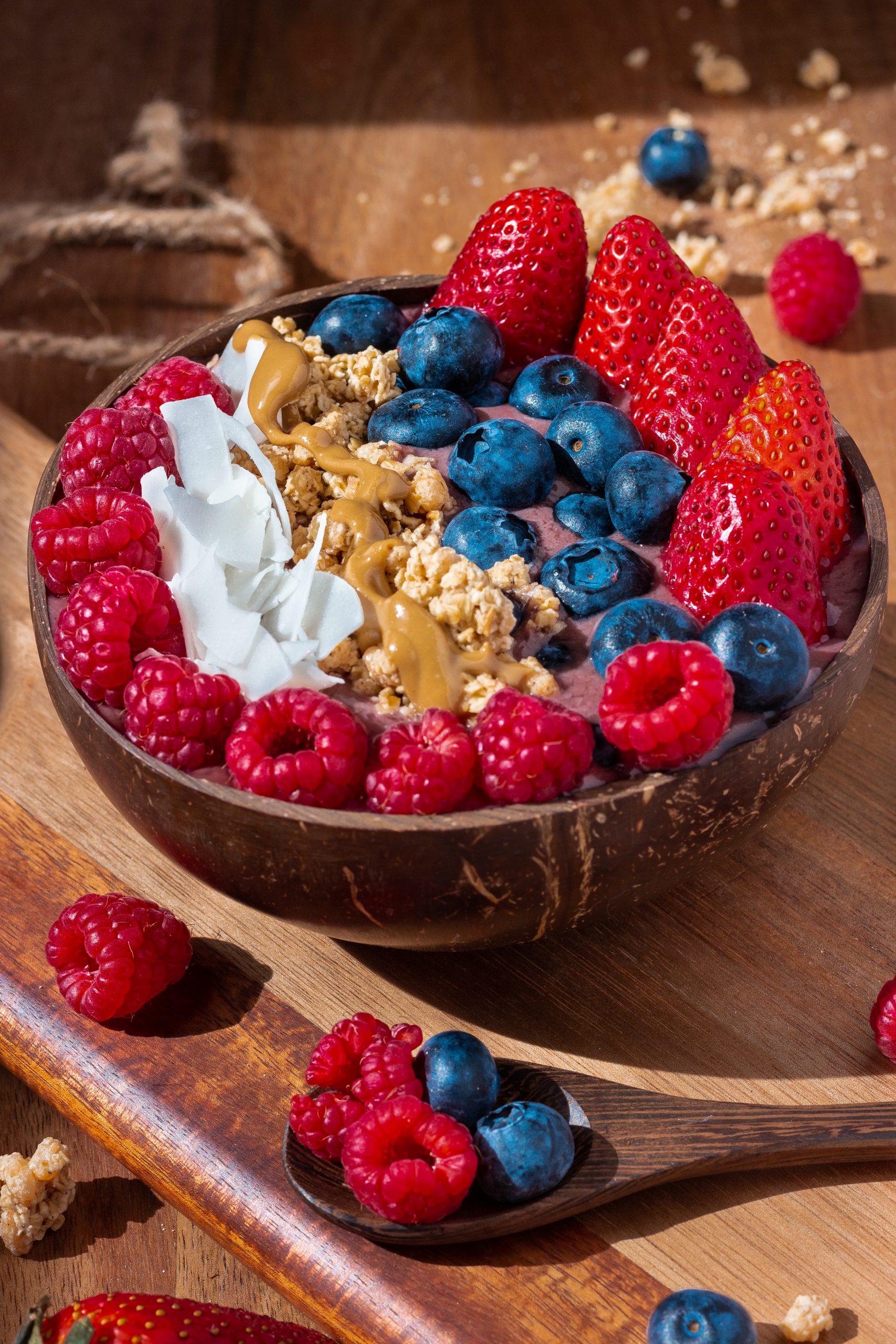 Aesthetically, if you want to take your Acai bowls to the next level, I recommended using Coconut Bowls. I have this set and love it.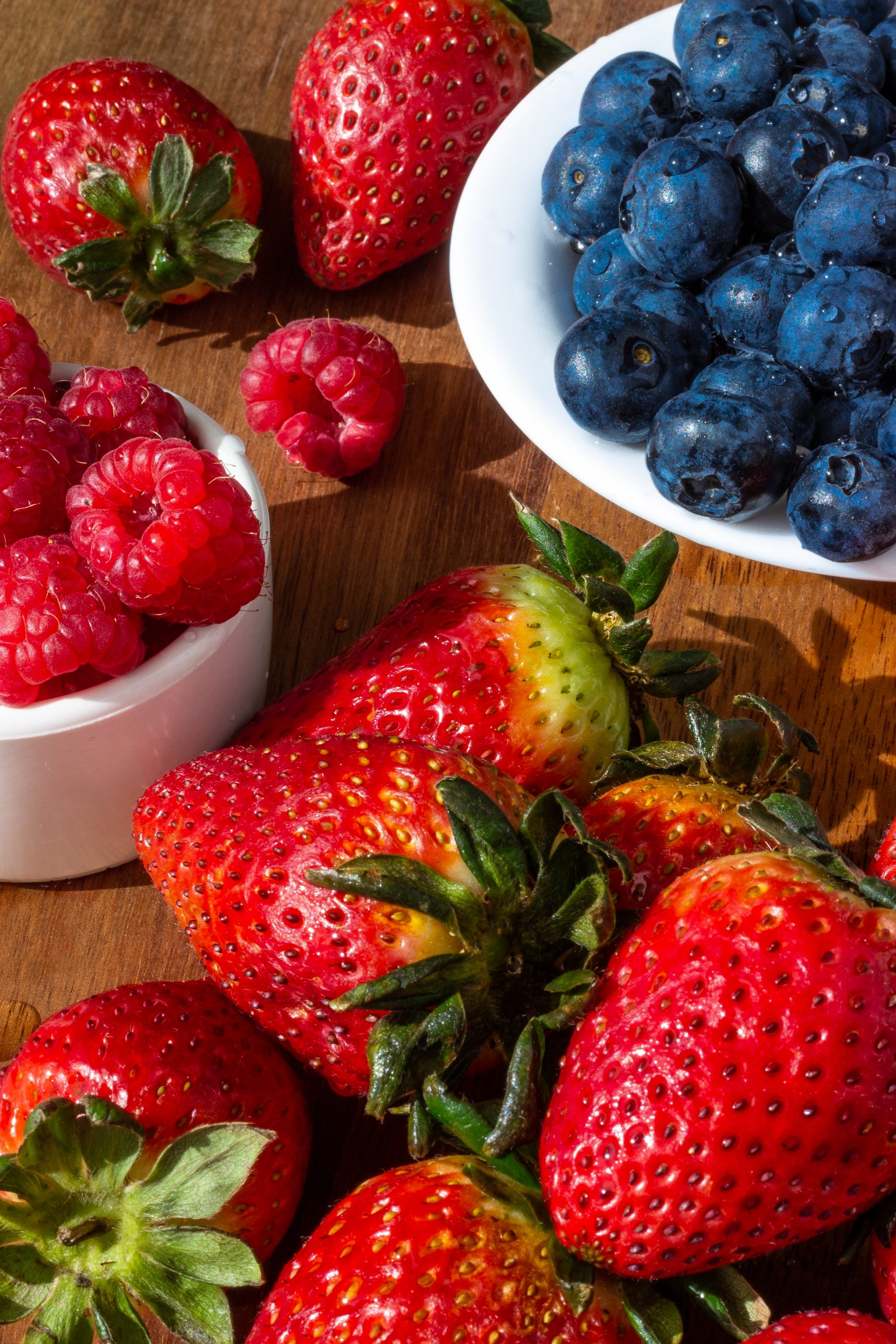 Native to Morocco, Medjool dates are just one of hundreds of varieties of dates, but they're the only ones known as "the fruit of kings." originally eaten by royalty and thought to fend off fatigue.

Medjool dates are also an excellent source of phytonutrients, plant compounds that may have health benefits. Studies have shown they can stimulate the immune system, reduce inflammation, prevent DNA damage, and improve hormone regulation.

With a sweet, caramel taste and chewy texture, these bliss balls are a great healthy sweet treat.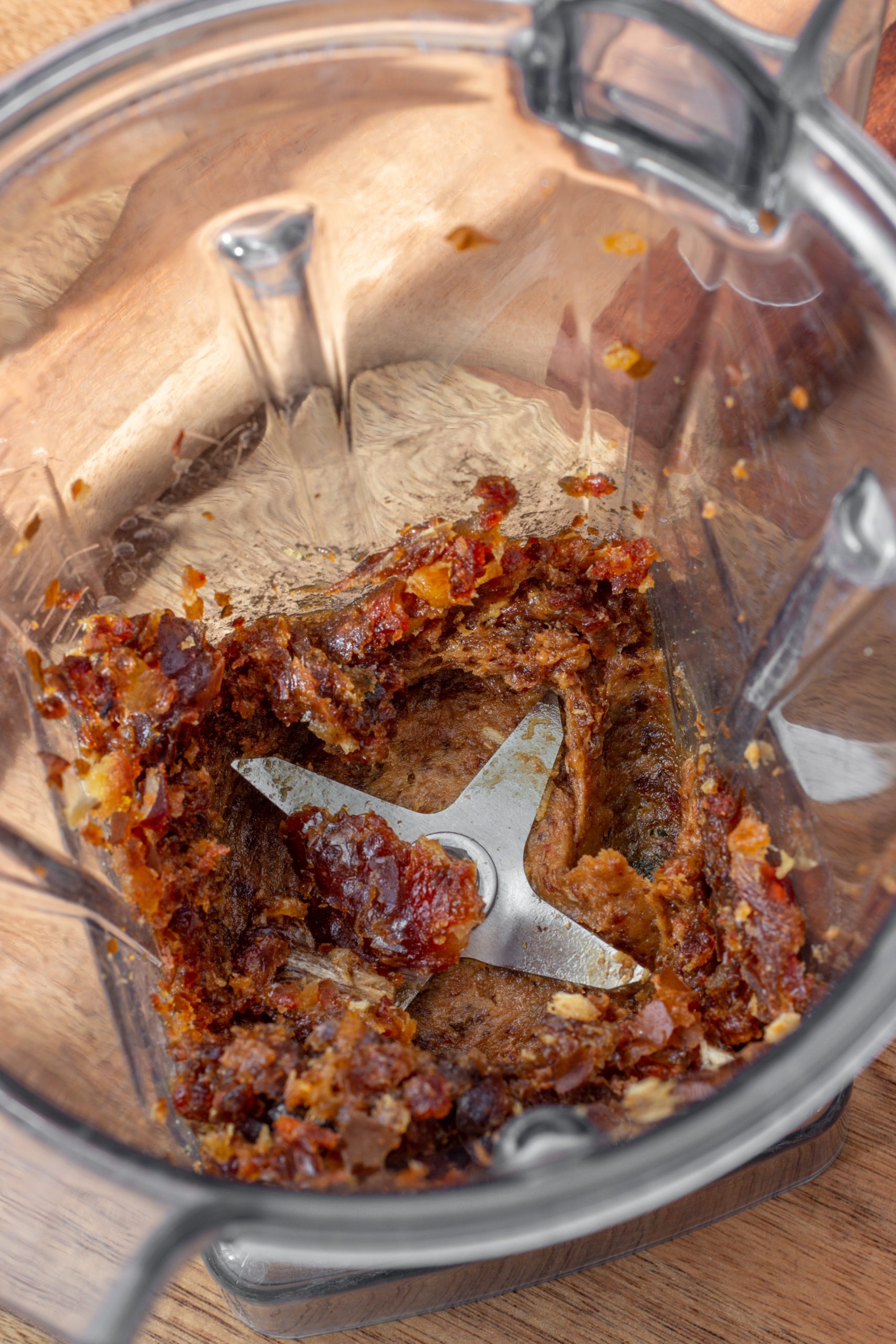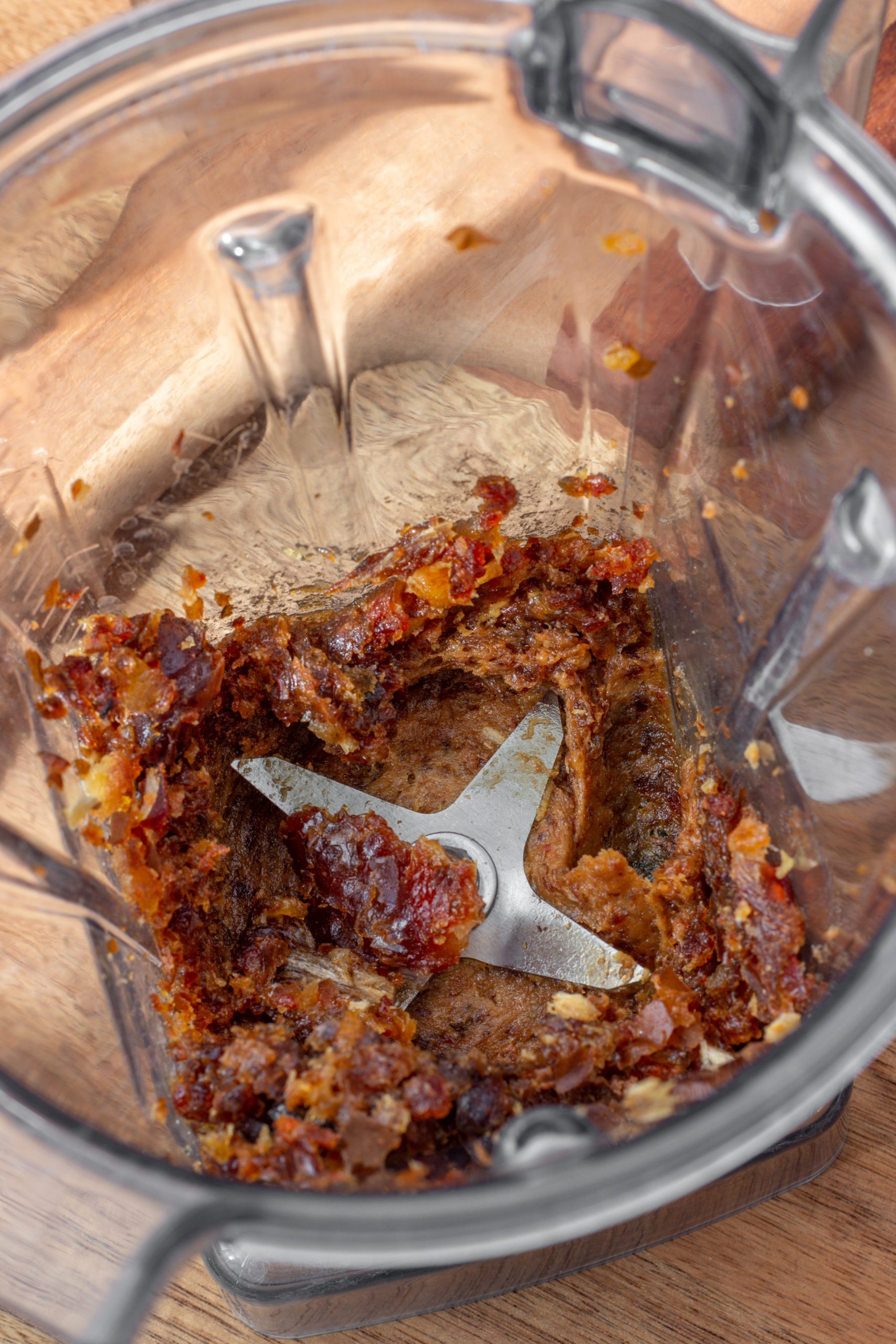 Add 2 cups of Medjool dates to your blender and blend until you have a sticky date paste consistency. If you're not using pitted dates, be sure to remove the pits before placing them in the blender.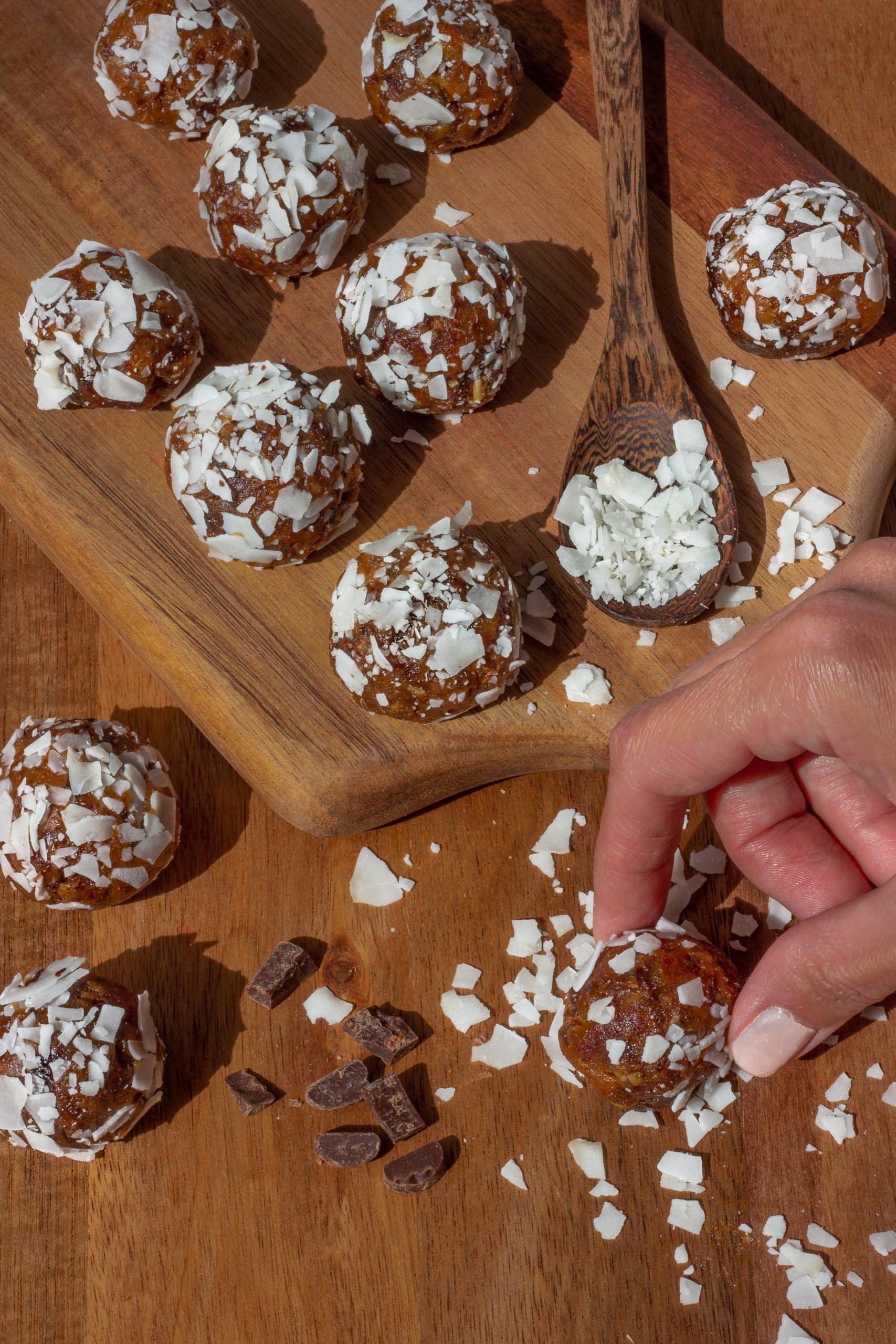 1/4 cup of coconut 1/8 cup chocolate chips. Remove the date paste from the blender. Taking a small portion, smash it flat and place a few pieces of chocolate in the center, folding the sides inwards to hide the chocolate inside. Place that same piece in your palms and roll it into a ball, coating the outside with coconut afterward. Continue this process until you've rolled all of the date paste into balls with chocolate in the center and coconut on the outside.
Shredded coconut would be best for this recipe but since I had coconut chips on hand from my Acai bowl, I crumbled them into small pieces for this recipe (I also cut the chocolate chunks into smaller pieces). On the outside of a few of the bliss balls, I added Trader Joe's Orange Flavored Dried Cranberries to create another variety of bliss balls. 
Another option: When adding the chocolate inside of each bliss ball, placing an almond inside would also be delicious.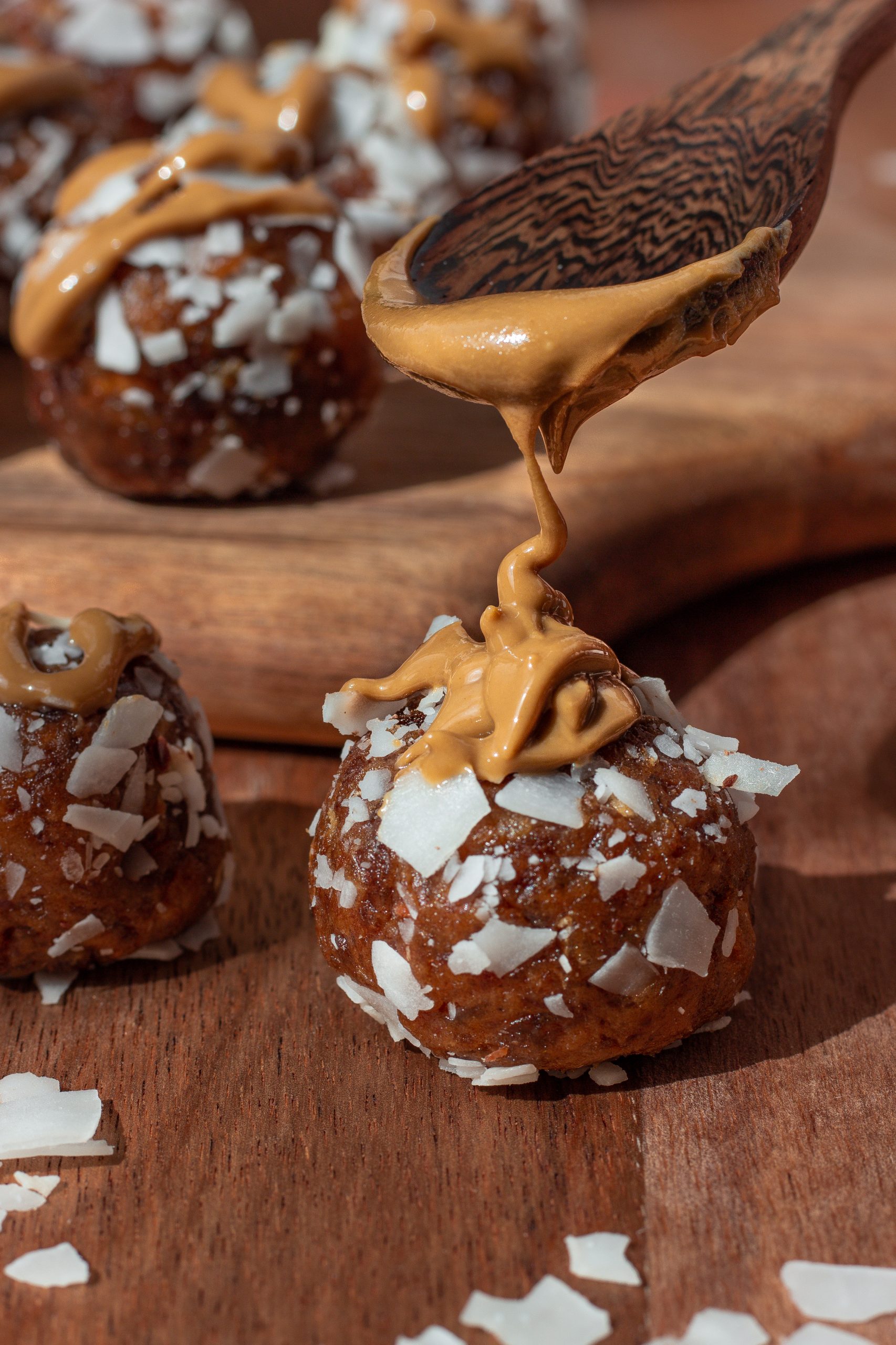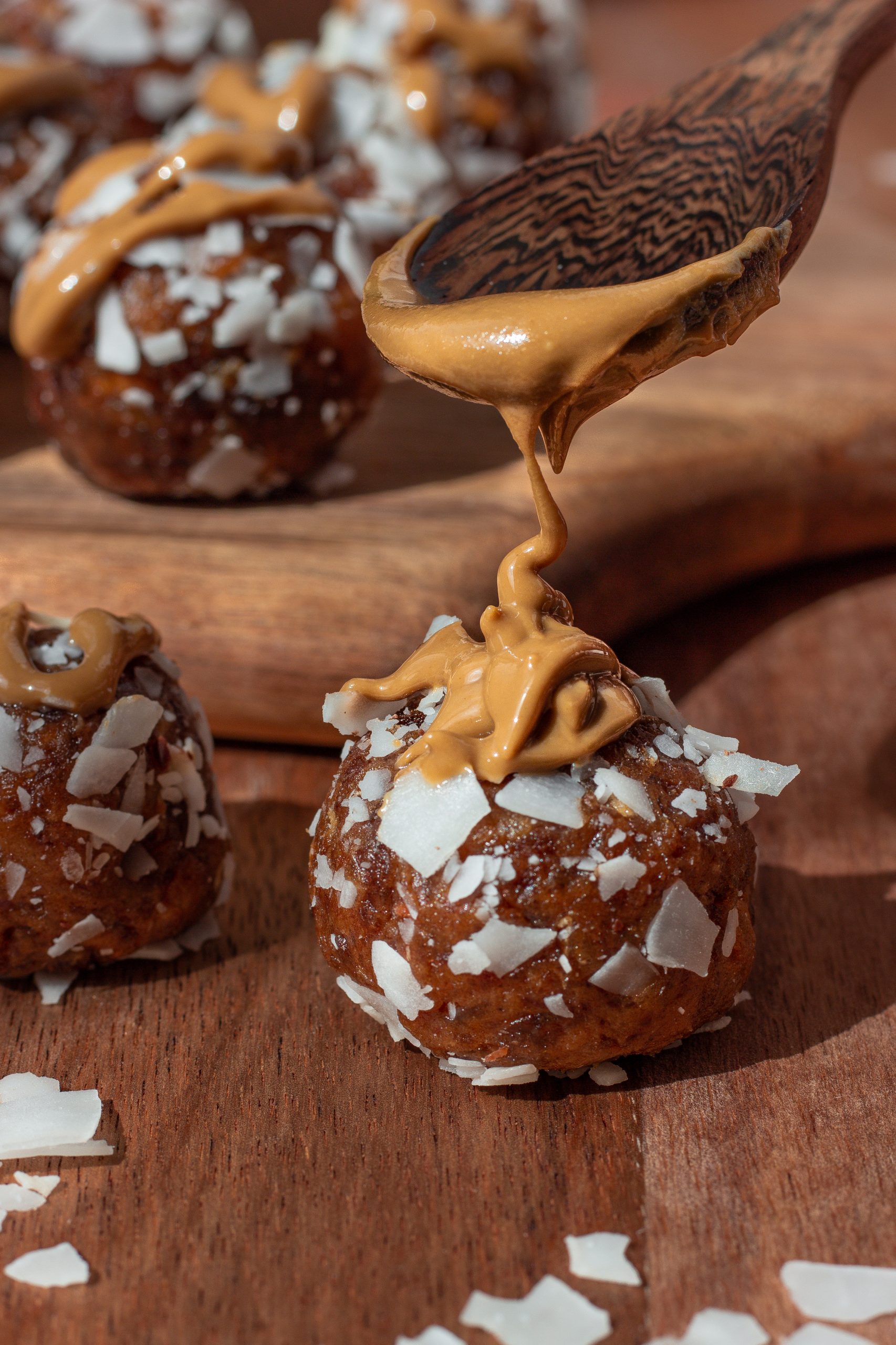 Drizzle your favorite nut butter or alternative to the outside of each ball *I used Trader Joe's Sunflower Seed Spread.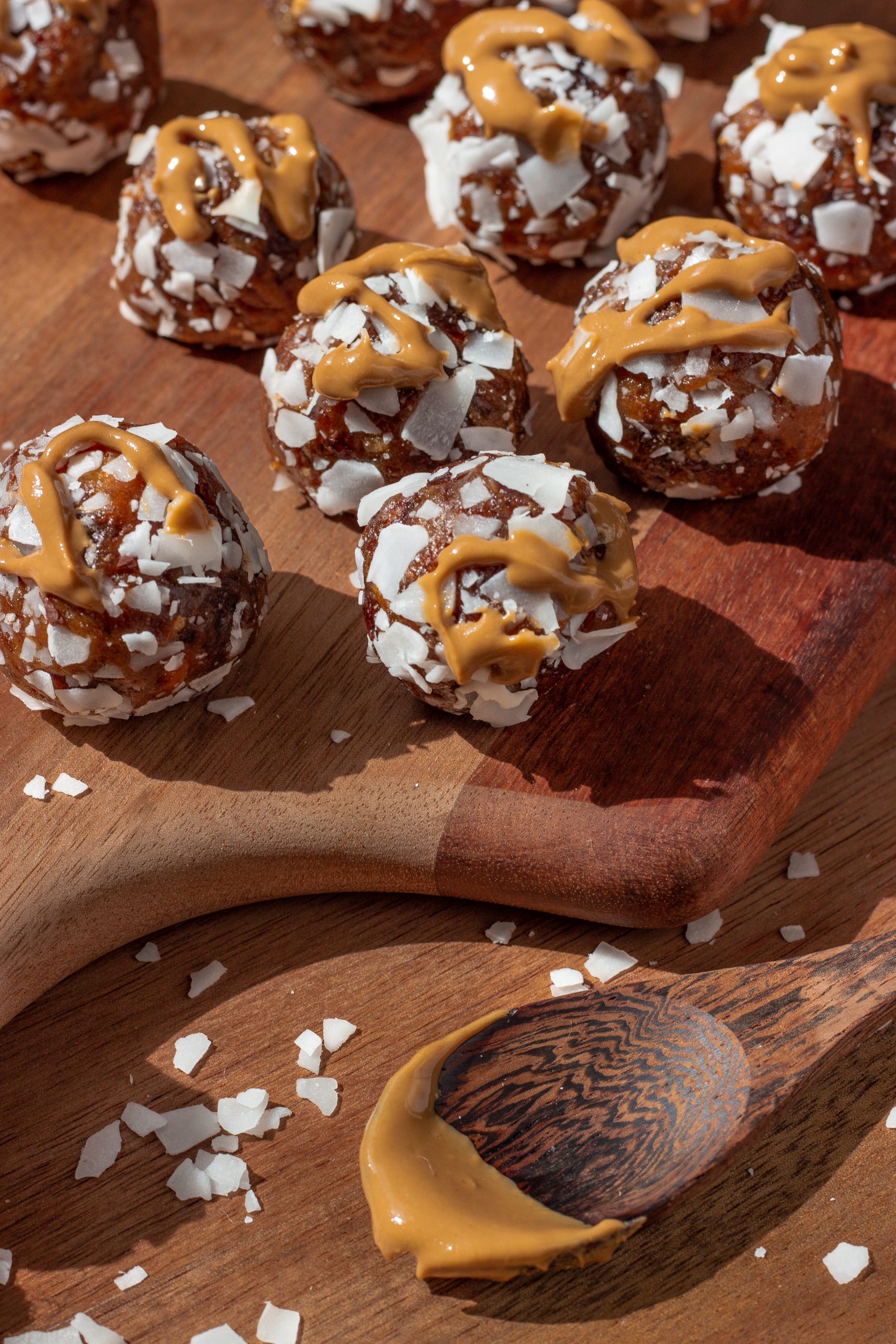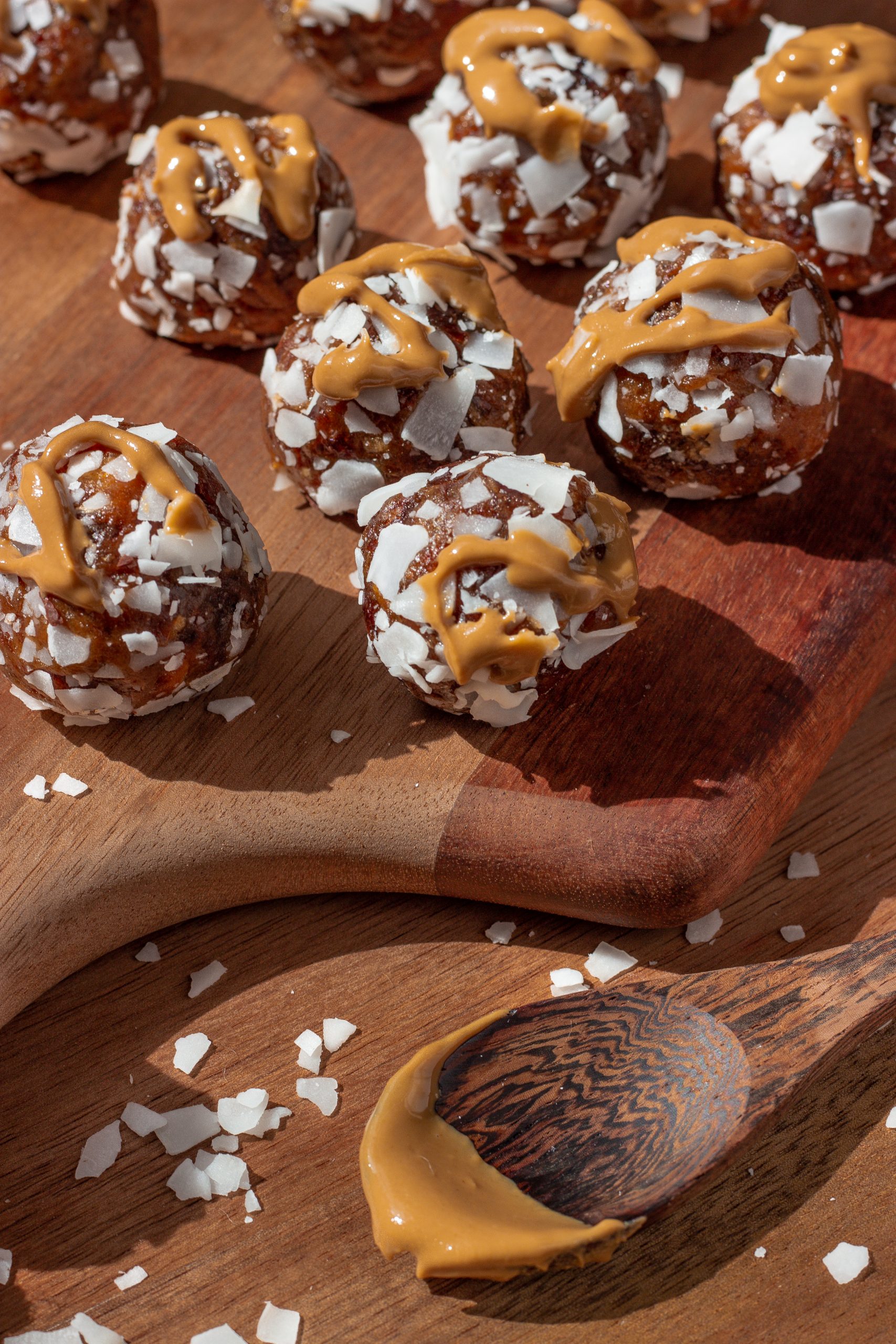 Once all of your bliss balls are assembled place them in Tupperware and store them in the refrigerator for at least 1 hour, plate, and enjoy! 
*While only an hour is required, bliss balls taste better the longer they sit in the fridge so store them there while you devour them throughout the week.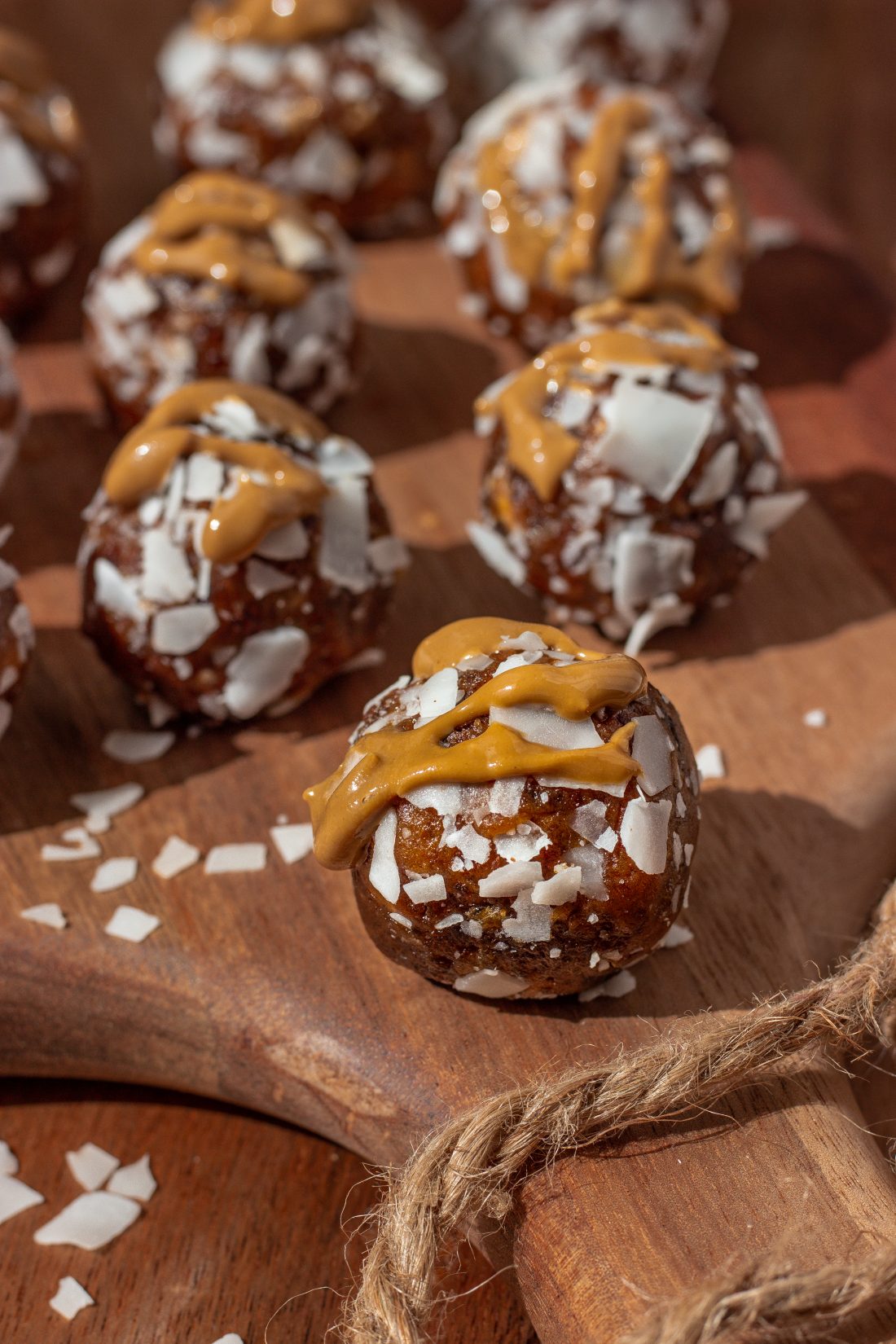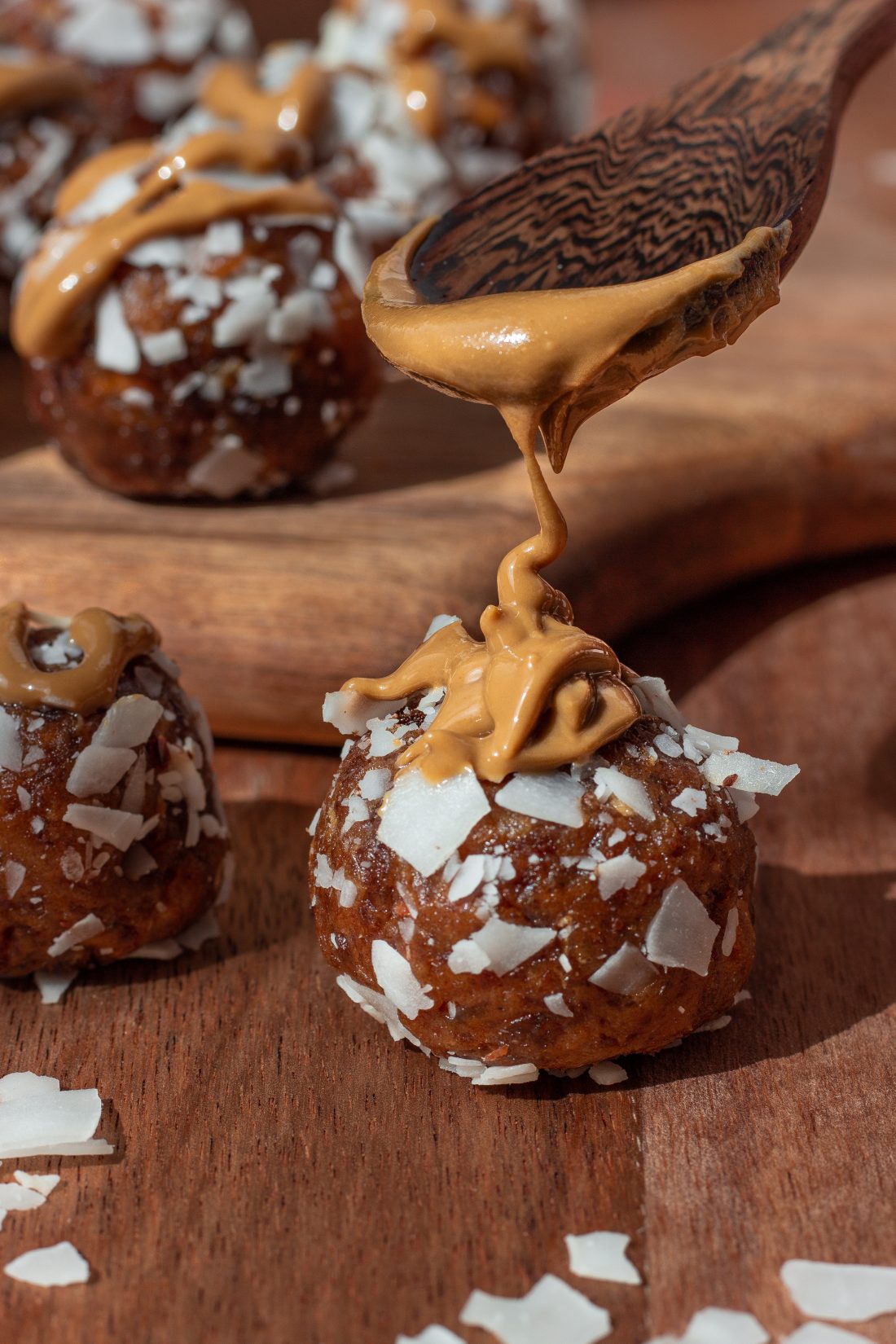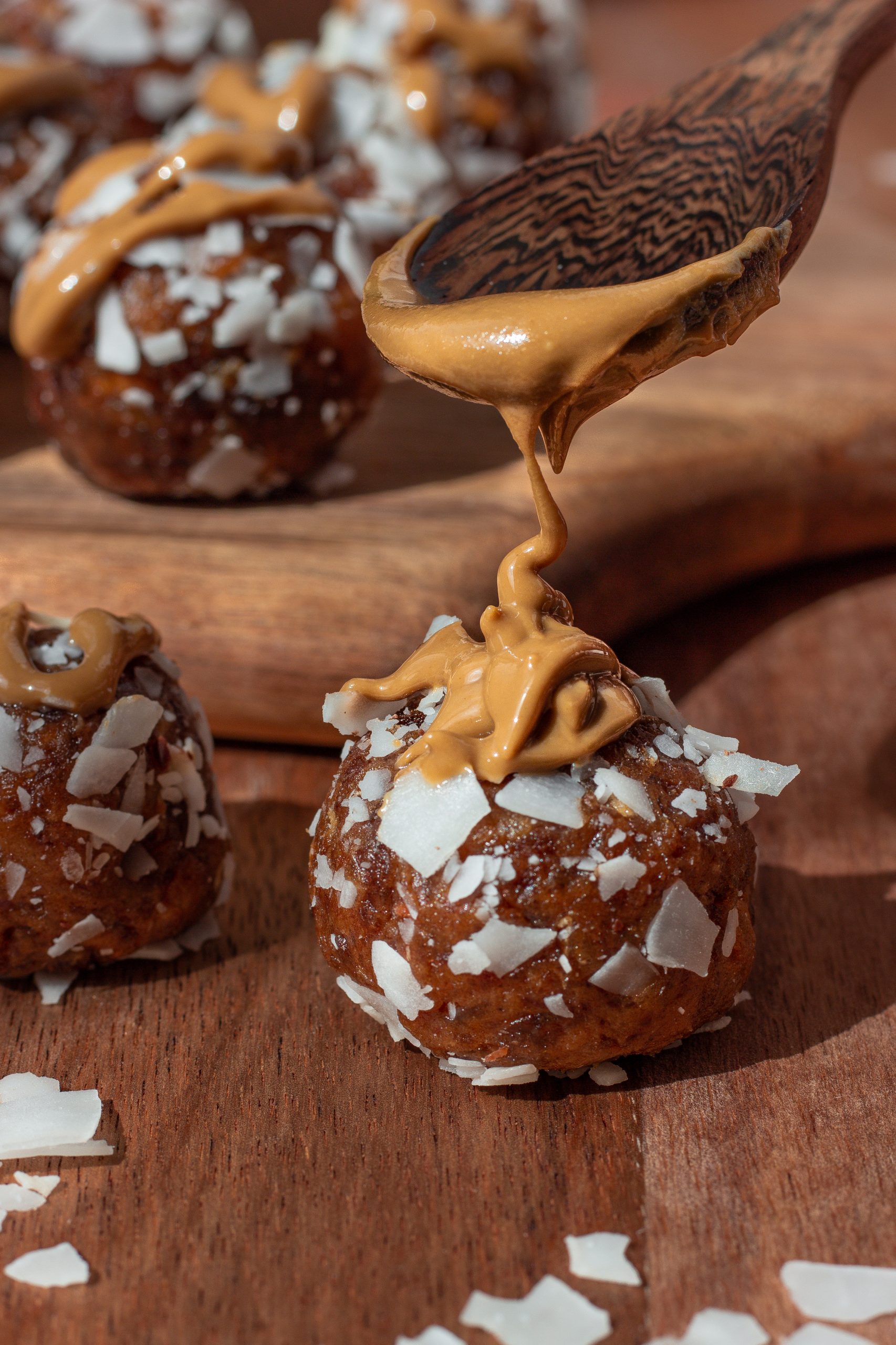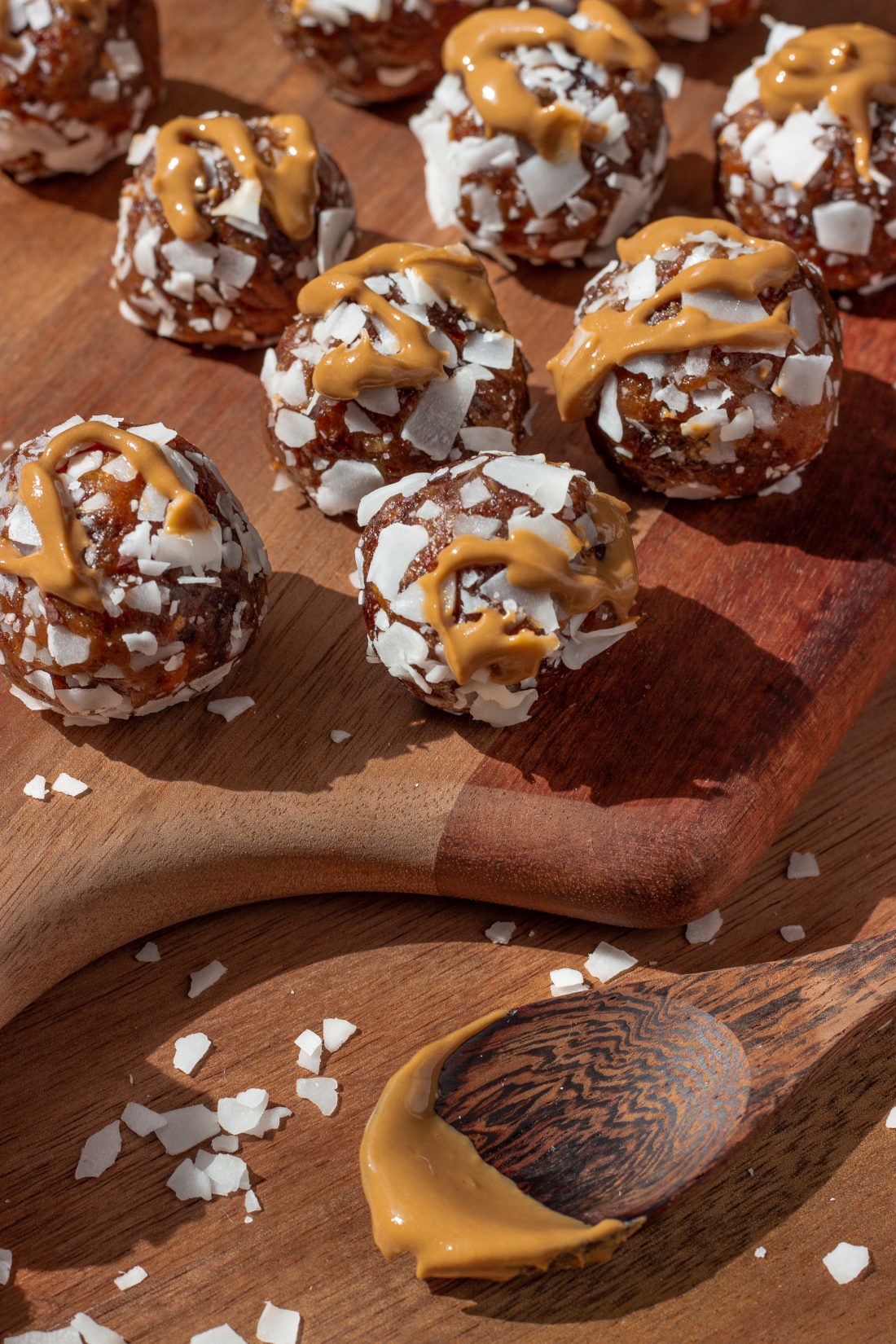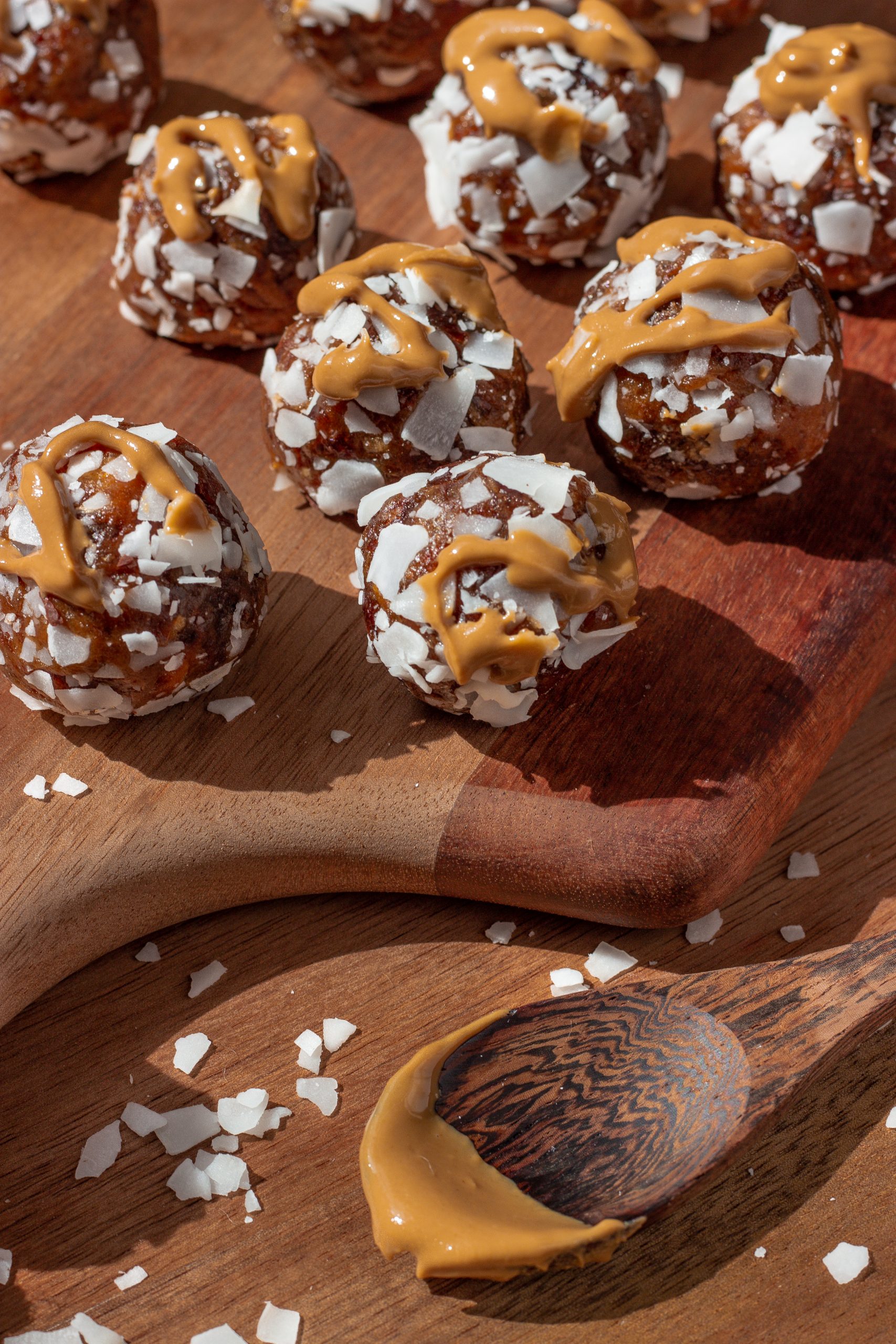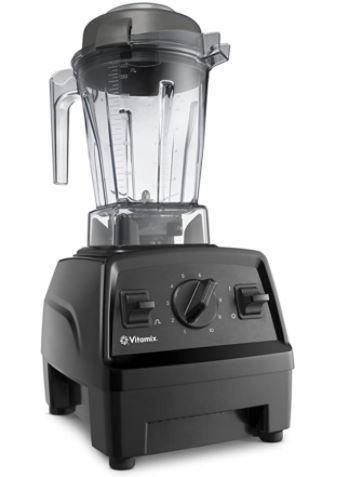 I had no idea being obsessed with a kitchen gadget was possible until I purchased a Vitamix, and I'm still kicking myself for waiting so many years to purchase one. The Vitamix is incredibly powerful and makes other blenders look like a toy (trust me, I've owned them). This is the only blender that's powerful enough to truly blend frozen foods. When making vegan "nice-cream" and Acai bowls, the included tamper makes the process easy and it produces a rich and creamy consistency that resembles real ice cream and acai bowls exactly like the ones from your favorite shop. 
I have the Vitamix Explorian which is perfect for a 1-2 person household. If you're making a single serving this is the only model (due to the smaller 48-oz container) that will blend without requiring that the container be filled up to the top. 
Purchasing a Vitamix is an investment but I use mine multiple times a day and with Acai bowls running $12-$14 (plus toppings) just think of all the money you'll save.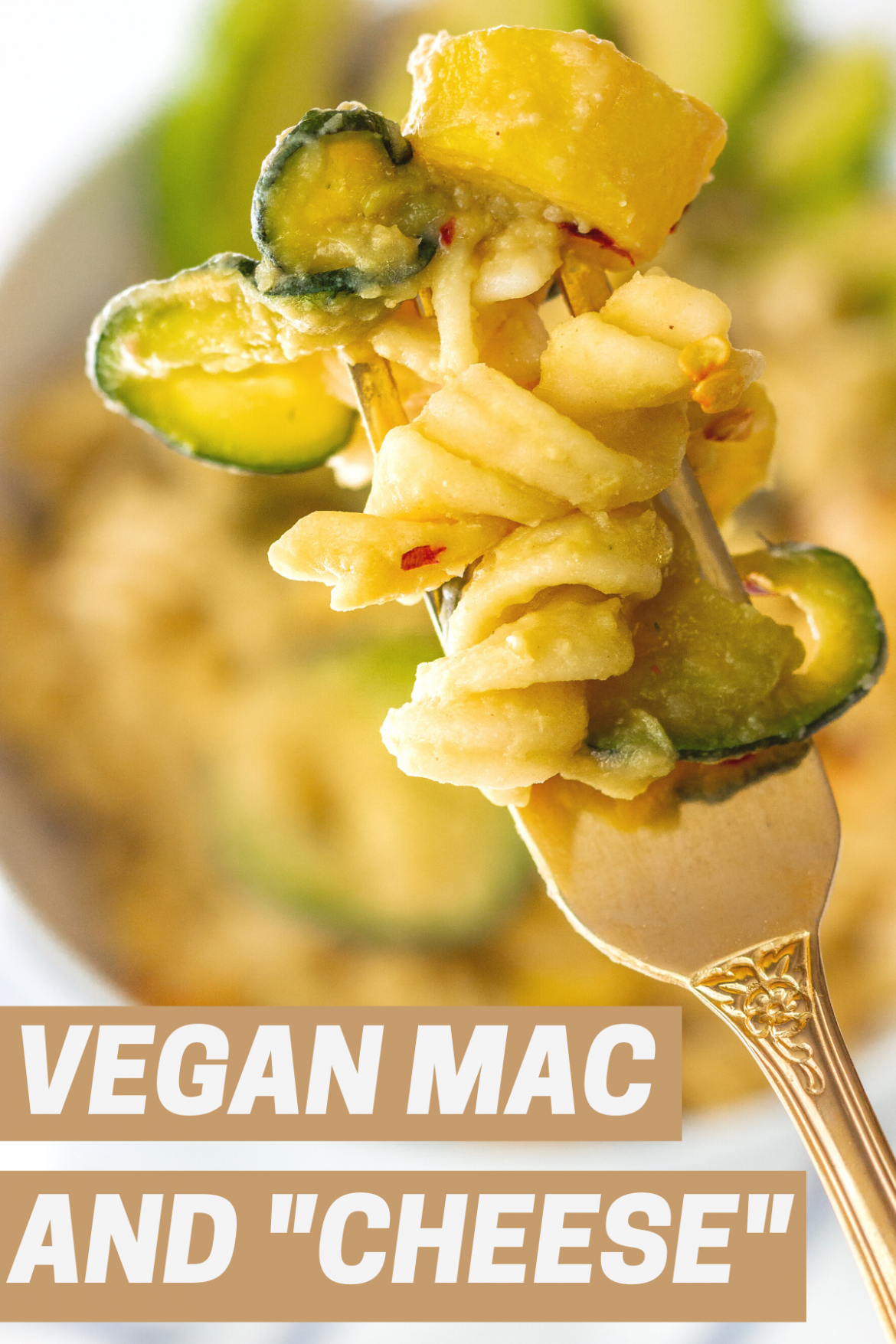 - The sauce is made in a blender!
For most people mac and cheese is considered a "cheat meal" but with this healthier alternative, there's no cheating. Using garbanzo beans as the main ingredient in the "cheese sauce" gives it a ton of nutritional benefits.
LIKE THIS POST? SAVE IT ON PINTEREST


clink any photo below to pin!