This Beauty Kale salad has skin-loving ingredients and is packed with antioxidants which means it's good for your skin, hair, and nails. It's also super easy to make and is great for meal prep since it holds up well in the refrigerator for about 5 days. There's no need to "overthink" a healthy meal when you already have one prepped and ready to serve.
Lemon is a key ingredient in this recipe. I mention in the video below that I used 1/2 a lemon but it was much tastier with more so be sure to use at least 1 whole lemon in the big batch that you make. If you're limited on time, you can also batch- make the toasted garbanzo beans and add them to your salad when you store it in the refrigerator. They will lose their crunch so I prefer to batch-make the salad and then make the toasted garbanzo beans fresh each time I'm ready to eat the salad.
Kale Is Among The Most Nutrient-Dense Foods on the planet. It can help to lower cholesterol, reduce the risk of heart disease, and is loaded with powerful antioxidants like vitamins A, K, B6, and C, calcium, potassium, copper, and manganese.
Cucumbers are rich in electrolytes which prevent dehydration. This antioxidant-rich fruit is effective for soothing rashes, hydrating hair and skin, and reducing swelling.
Carrots provide vitamin C and beta carotene, two antioxidants that protect your skin from damage. Vitamin C is also necessary for the production of collagen, carrots are said to help increase the production of new skin cells to improve the appearance of the skin.
Tomatoes are said to reduce the risk of sunburns, promote wound healing, soothe skin inflammation, stimulate collagen production, remove dead skin cells, and have anti-aging properties
Avocados are rich in Biotin, a B vitamin that contributes to healthy skin, strong nails, and thick, luscious hair. Avocados also contain high levels of healthy, beneficial fats, which can help a person feel fuller between meals.
Lemons are high in antioxidants, have antimicrobial and antifungal properties, and boost your immune system.
Chickpeas are rich in magnesium and balance out the fatty acids in the body which increases the elasticity of the skin, softening wrinkles and smoothing out fine lines.
Sesame seeds promote glowing skin and helps in healing skin. They are rich in anti-inflammatory properties that are vital in healing redness and other  skin issues by getting rid of pathogens and other agents causing skin infections
Tahini acts as an antioxidant and helps lower inflammation in the body.
Nutritional yeast contains vitamin B-12 and is a great source of vitamins and minerals. It contains all nine essential amino acids, making it a complete protein like those found in animal products but without animal product! Great for vegans!
Getting it done: Press Play!
glass bowls mentioned in the video & other tools needed

These glass nesting bowls have been such a helpful addition to my kitchen. The set comes with 7 bowls varying in size.  The largest size is great for defrosting freezer foods in warm water, and for soaking fruits and veggies in water and white vinegar before cooking or juicing them. The second largest is the one I use for storing my Beauty Kale Salad in the refrigerator for a week worth of healthy meals. These bowls, double as serving bowls as well as "Tupperware" since each has its own lid. Since they're glass, you won't have to worry about staining them when storing red sauce, and various other leftovers. They also don't hold on to odor like plastic Tupperware does- which is a huge benefit of these. The glass is thick, and the bowls, in general, are well made. Click any of the images above to read reviews for each product, and add them to your Amazon shopping cart. 
Packed with antioxidants, and good for your skin, hair, and nails.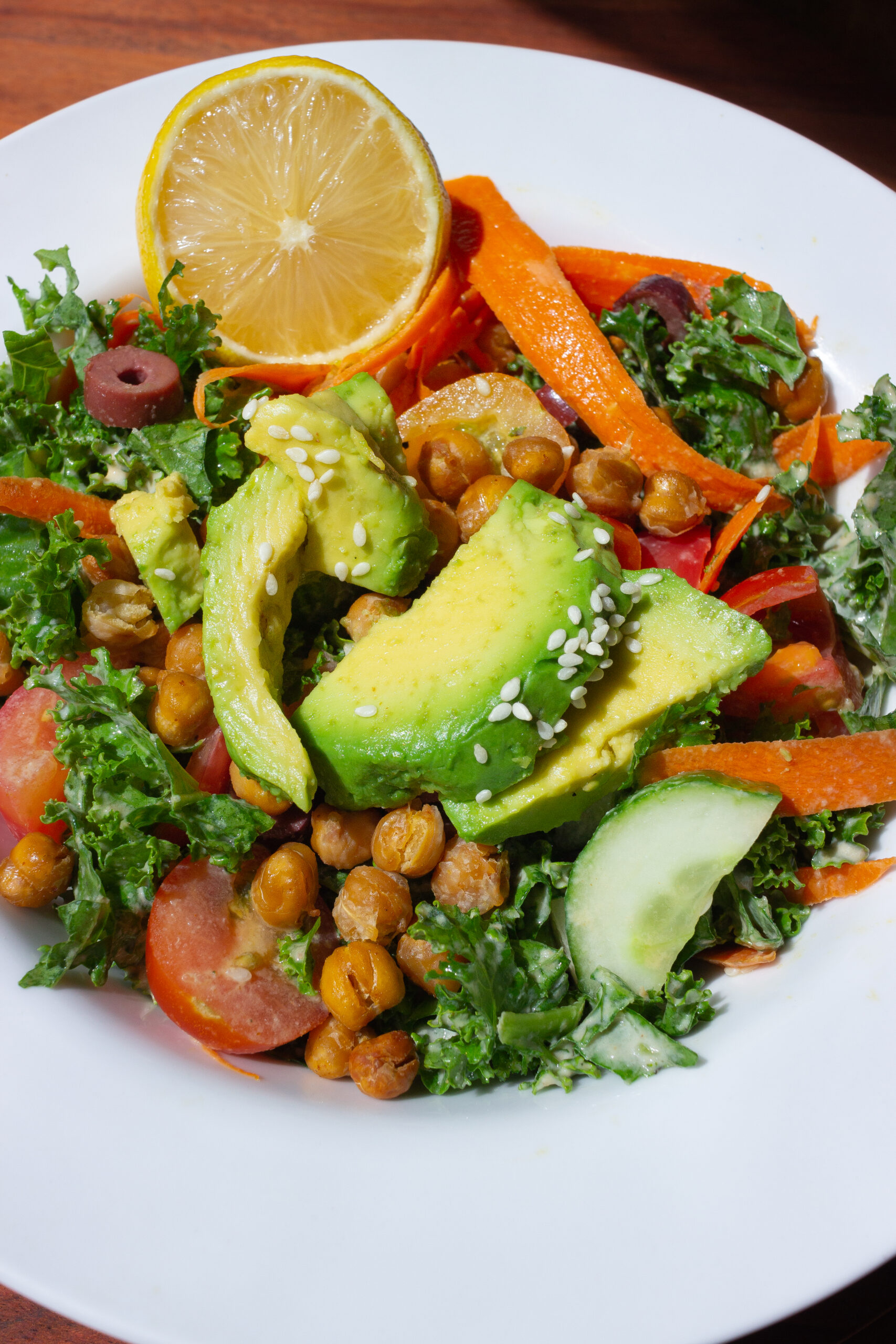 LIKE THIS POST? SAVE IT ON PINTEREST


clink any photo below to pin!