WHY THE NICKNAME THE SILENT CITY?
Mdina is a fortified city in the Northern Region of Malta, which served as the island's capital from antiquity to the medieval period. No cars other than emergency vehicles, wedding cars, and horses are allowed in Mdina which is partly why it has earned the nickname The Silent City which is still confined within walls and has a population of just under 300.
HOW TO GET TO MDINA
Malta is an easy country to explore by bus since most buses travel from one end of the main island to the other with many of them offering fantastic views of the water along the way. If you are wanting to visit Mdina here are a few bus options to get you there. 
From Sliema: Take bus 202 which leaves hourly and is easily found at the Ferries 5 bus stop. If you are staying in Sliema you'll usually arrive and depart at one of the following stops for most of your day trips (Ferries 1, 3, 4, 5)
From Valletta: Go to bay C2 and catch bus 51, 52, 53, or 56. 
If the gate of Mdina looks familiar, you may be a fan of Game of Thrones. This hit series was filmed throughout Malta with a couple of locations within the walls of Mdina. If you're hoping to do a Game of Thrones walking tour of your own, here are a couple of locations to hit while in Mdina.
Gate of Mdina– It was here at the entrance wherein Season 1, Episode 3 'Lord Snow', Catelyn and Ser Rodrik Cassel rode into King's Landing. Later in the same episode, Catelyn and Ned Stark say goodbye – for the last time just inside the gate.
Mesquita Square– This small square in the heart of Mdina is home to Littlefinger's brothel as well as the Street of Steel, where the smiths have their shops.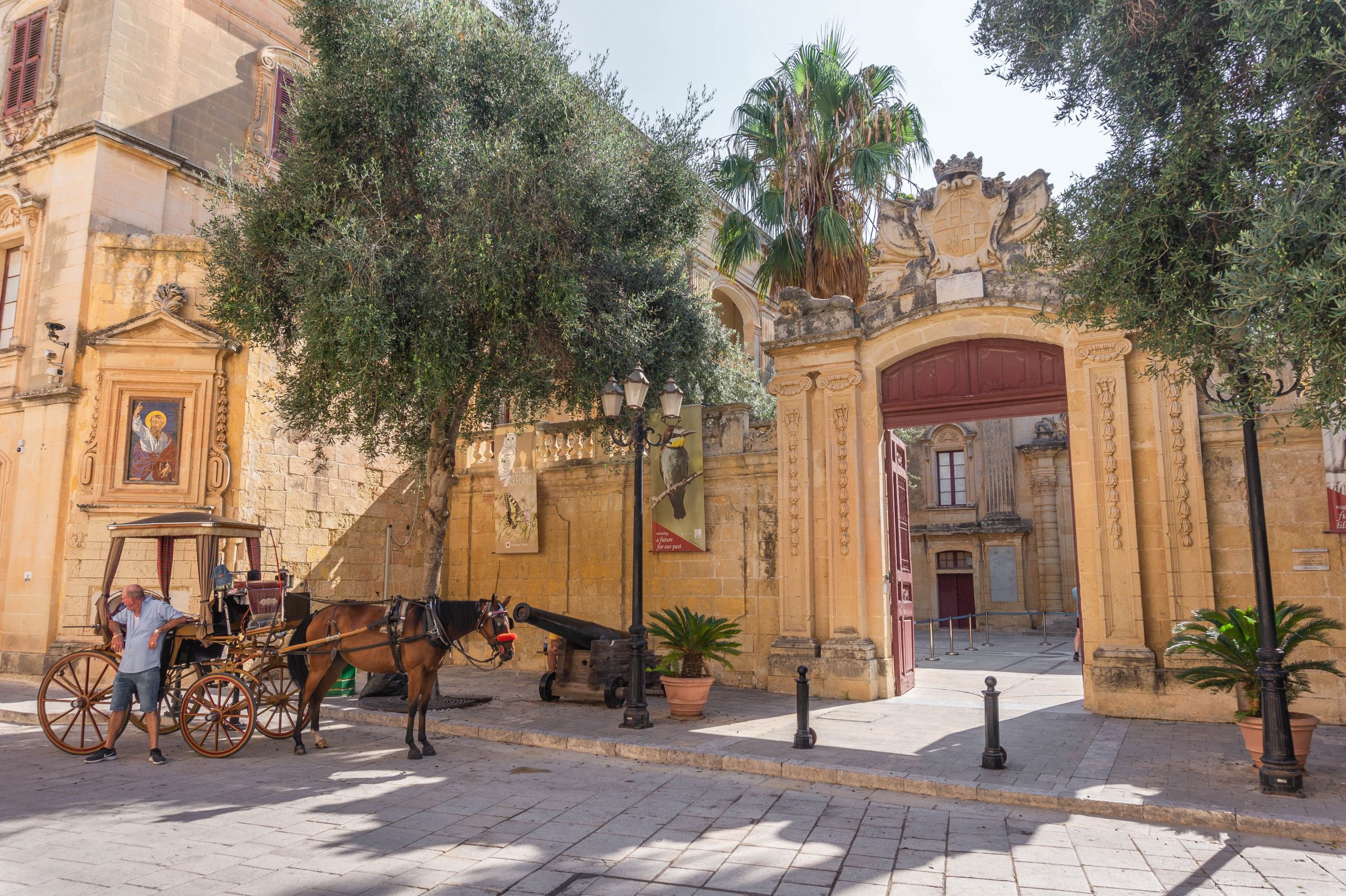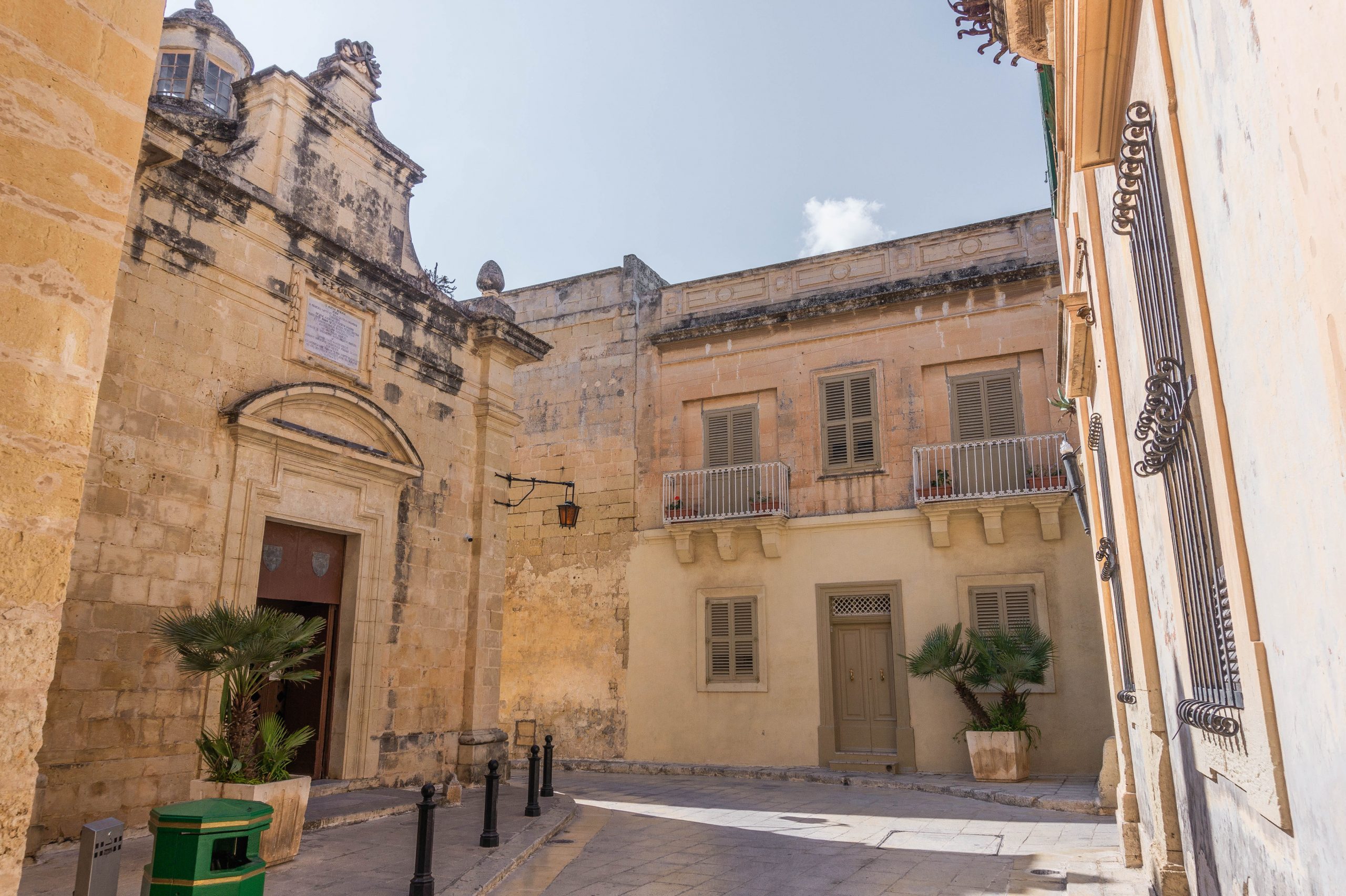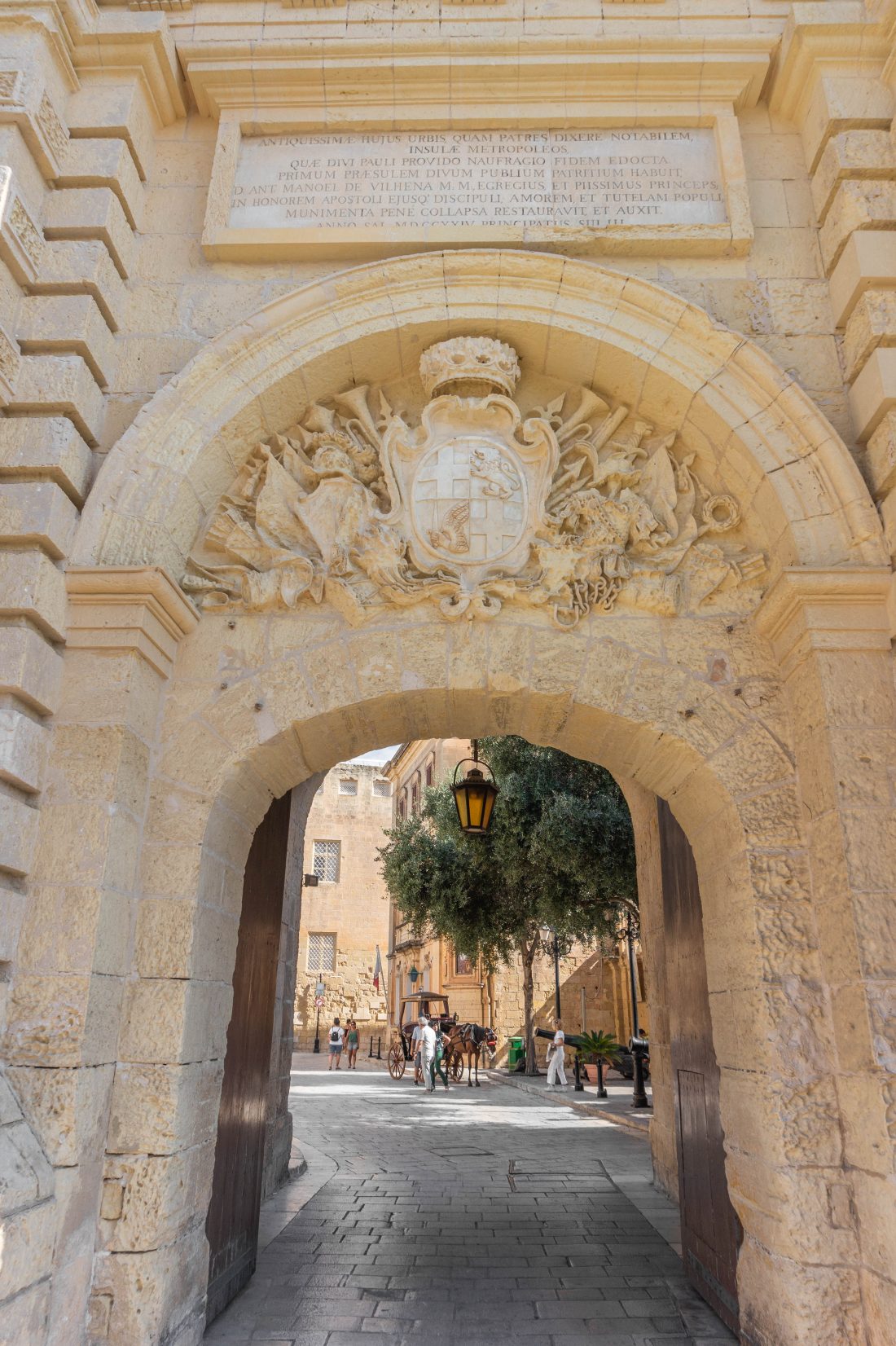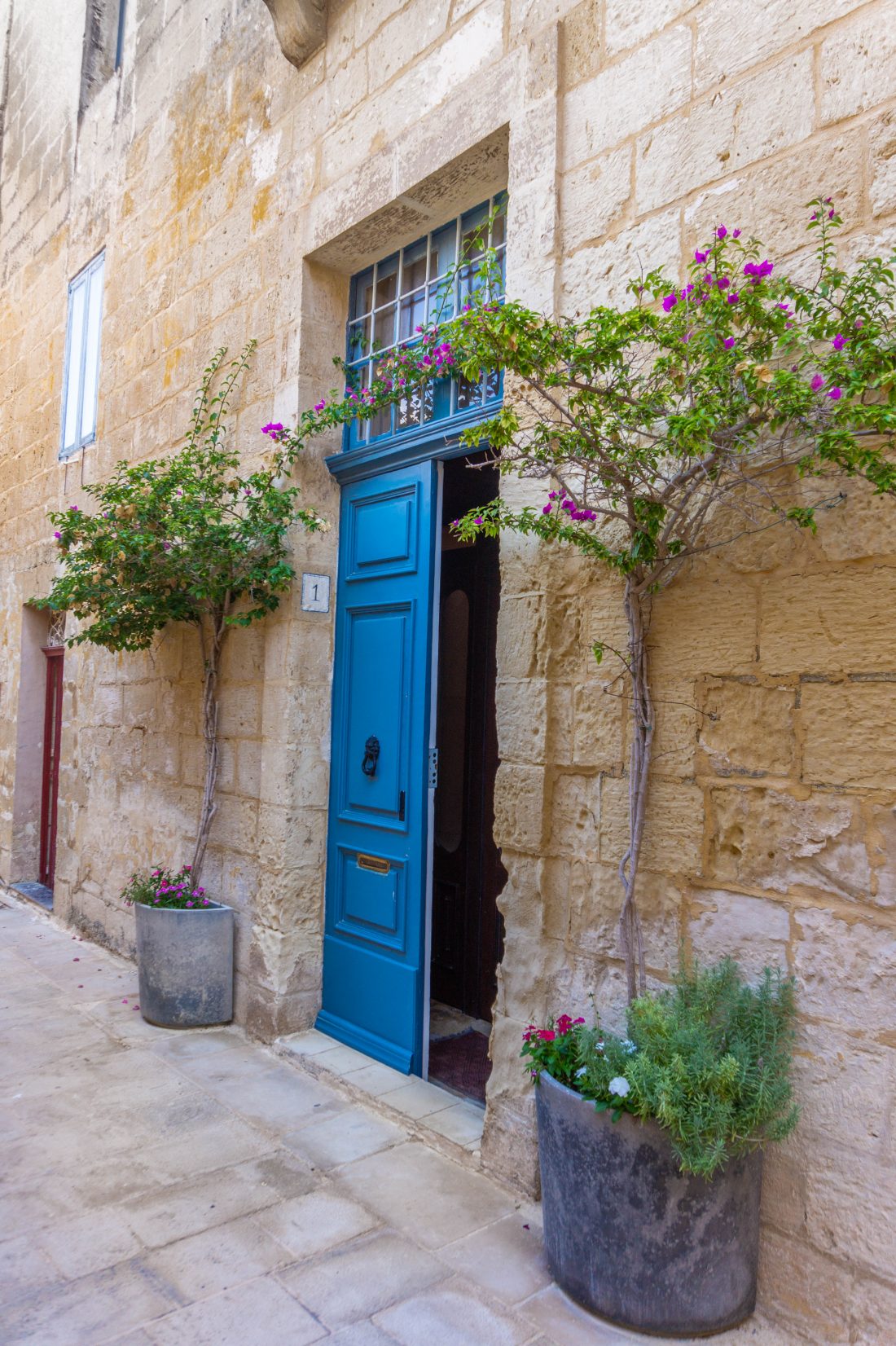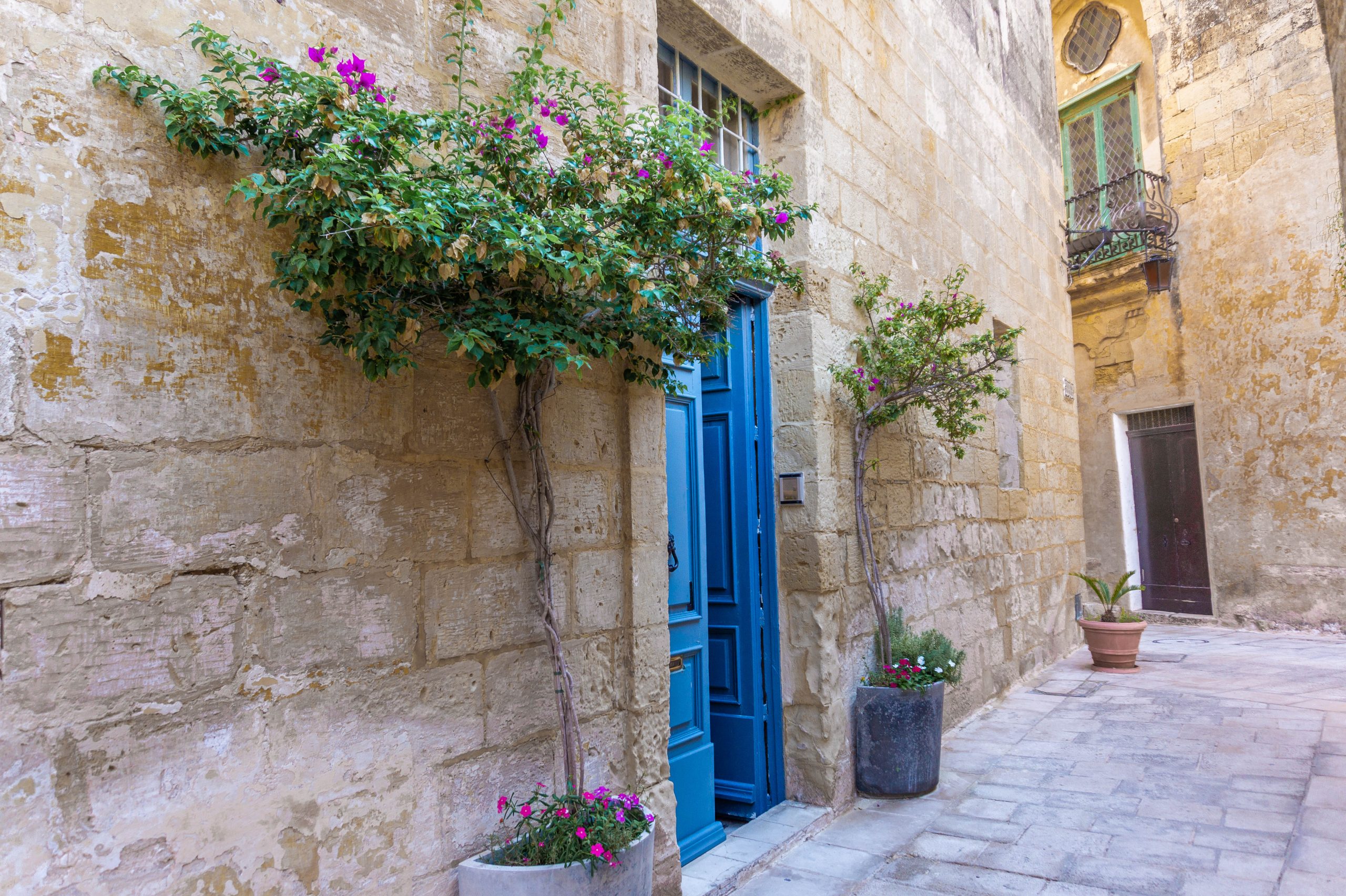 Wander: Seriously, the best thing you can do in Mdina is to walk with no destination and just wander around its tiny cobblestone streets. There were many times when a brightly colored door or beautiful potted plant caught my attention and I would take a quick detour down a small empty side street and just explore. 
Take in the beauty of Mdina's doors: The Maltese people are true artists when it comes to the exterior of their homes. Centuries ago, it is believed that people used to scratch on the door rather than knock, and the il-Habbata (door knocker) was later introduced to protect their fingers and nails. After the introduction of door knockers, creativity began to overflow, and they were soon used as a status symbol. The wealthier the household, the bigger the door knocker.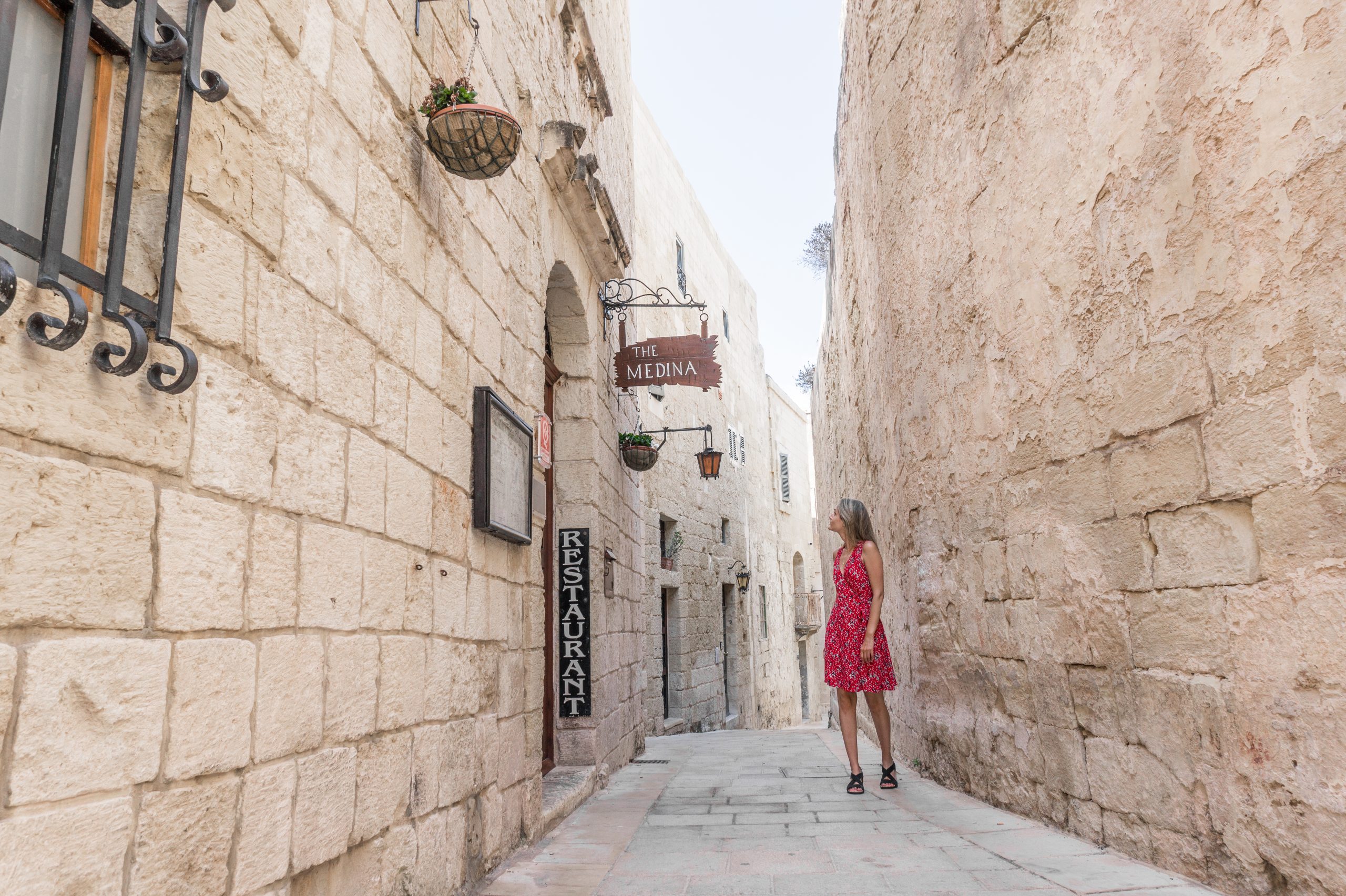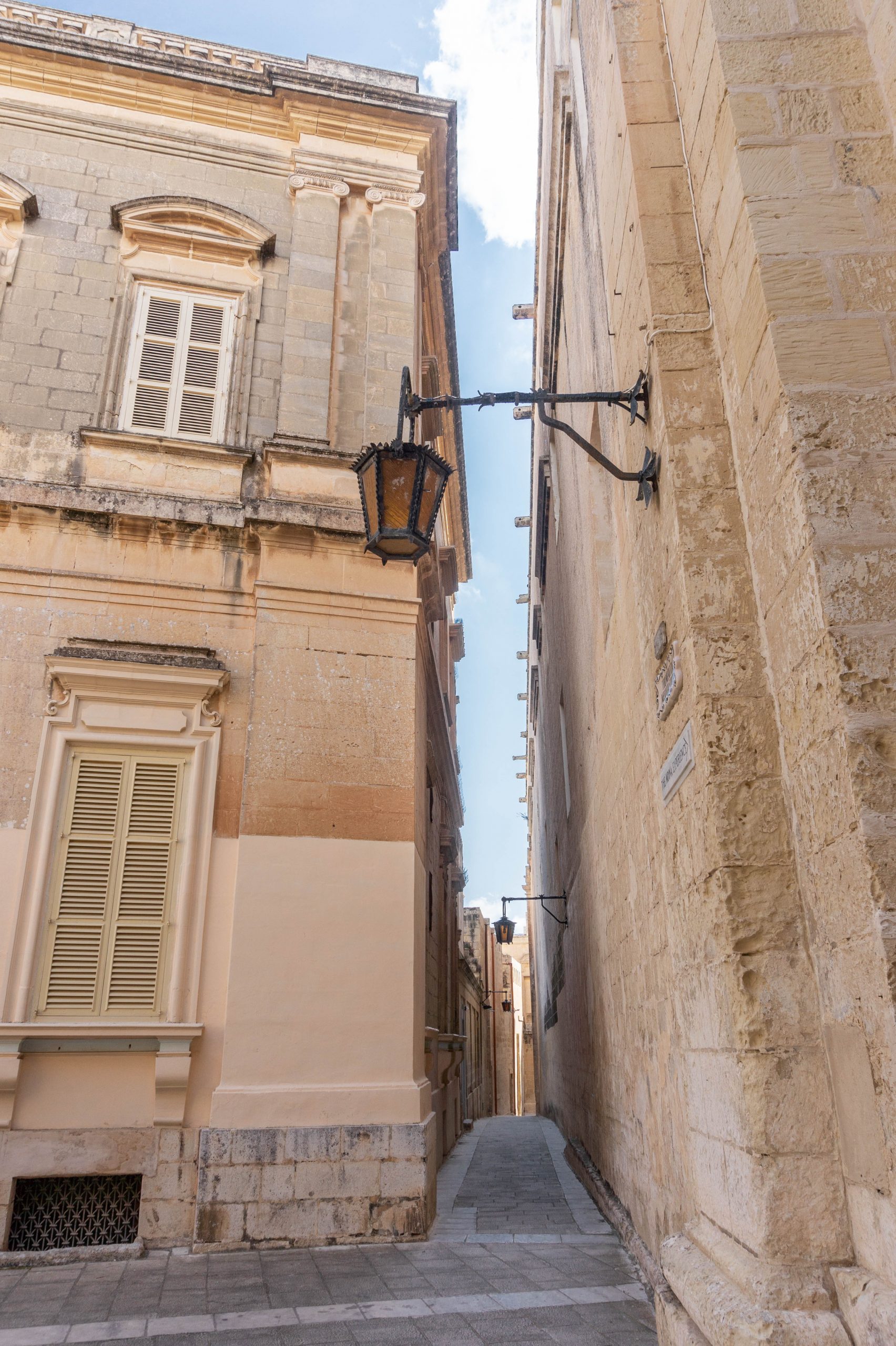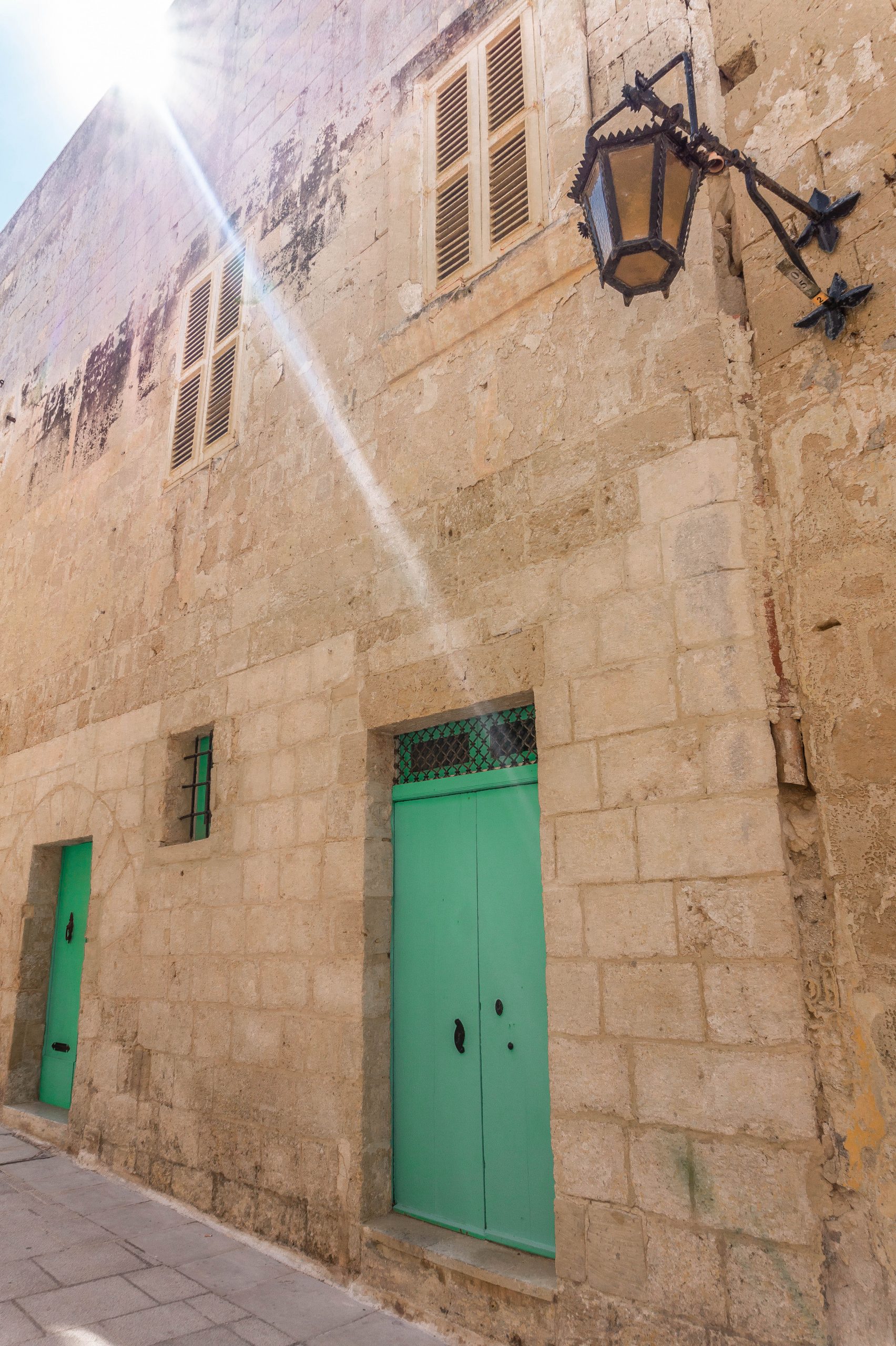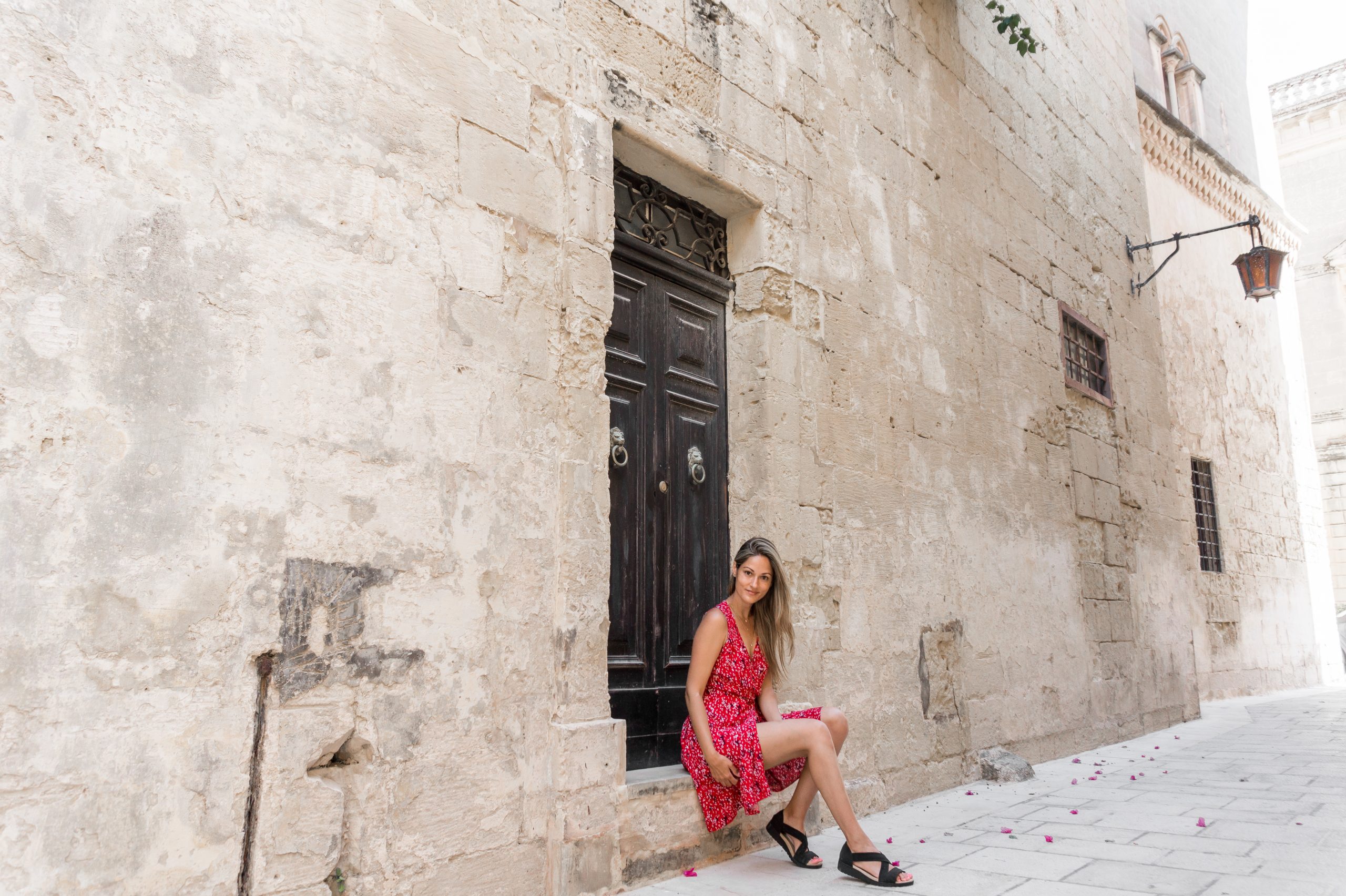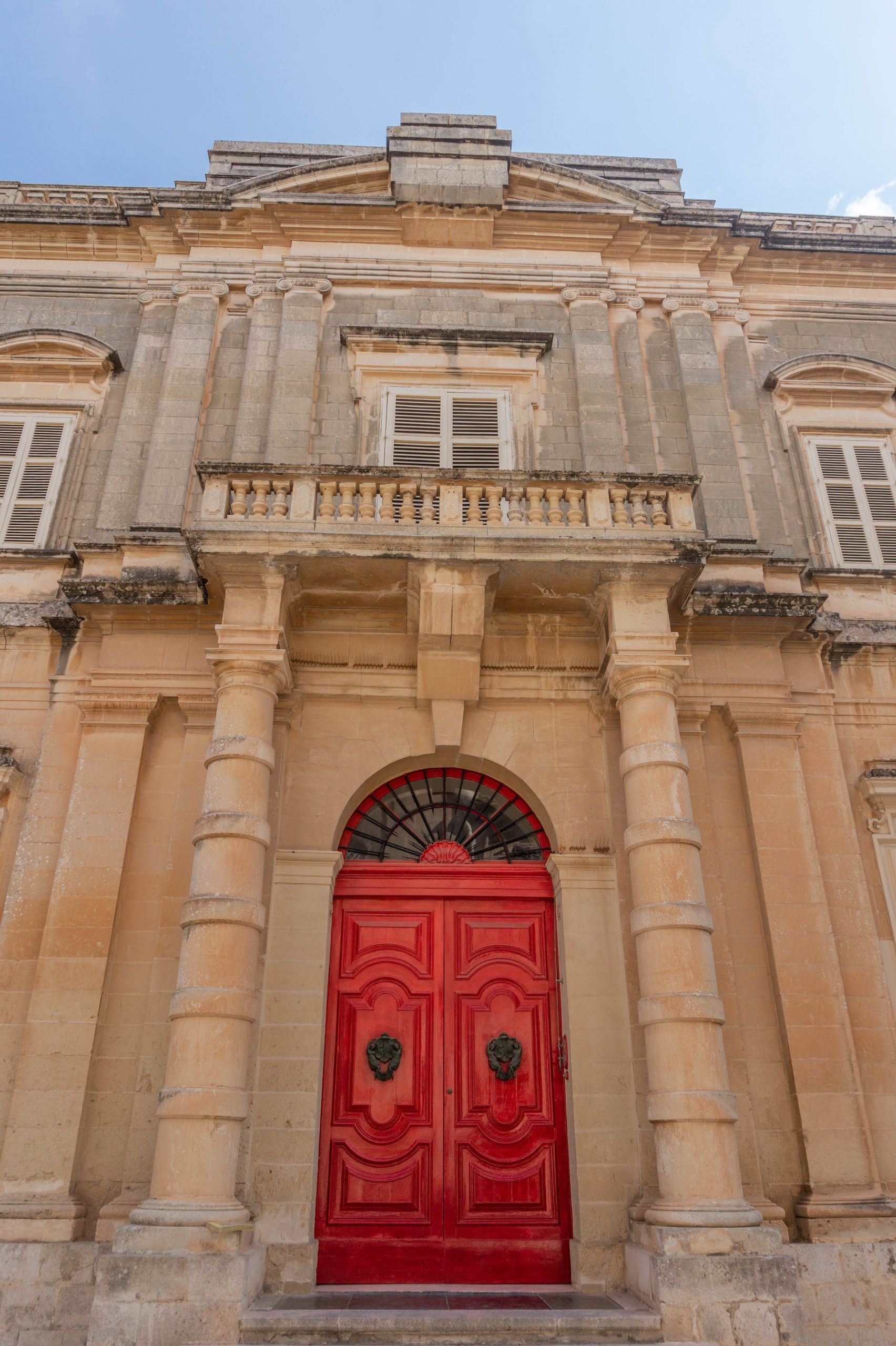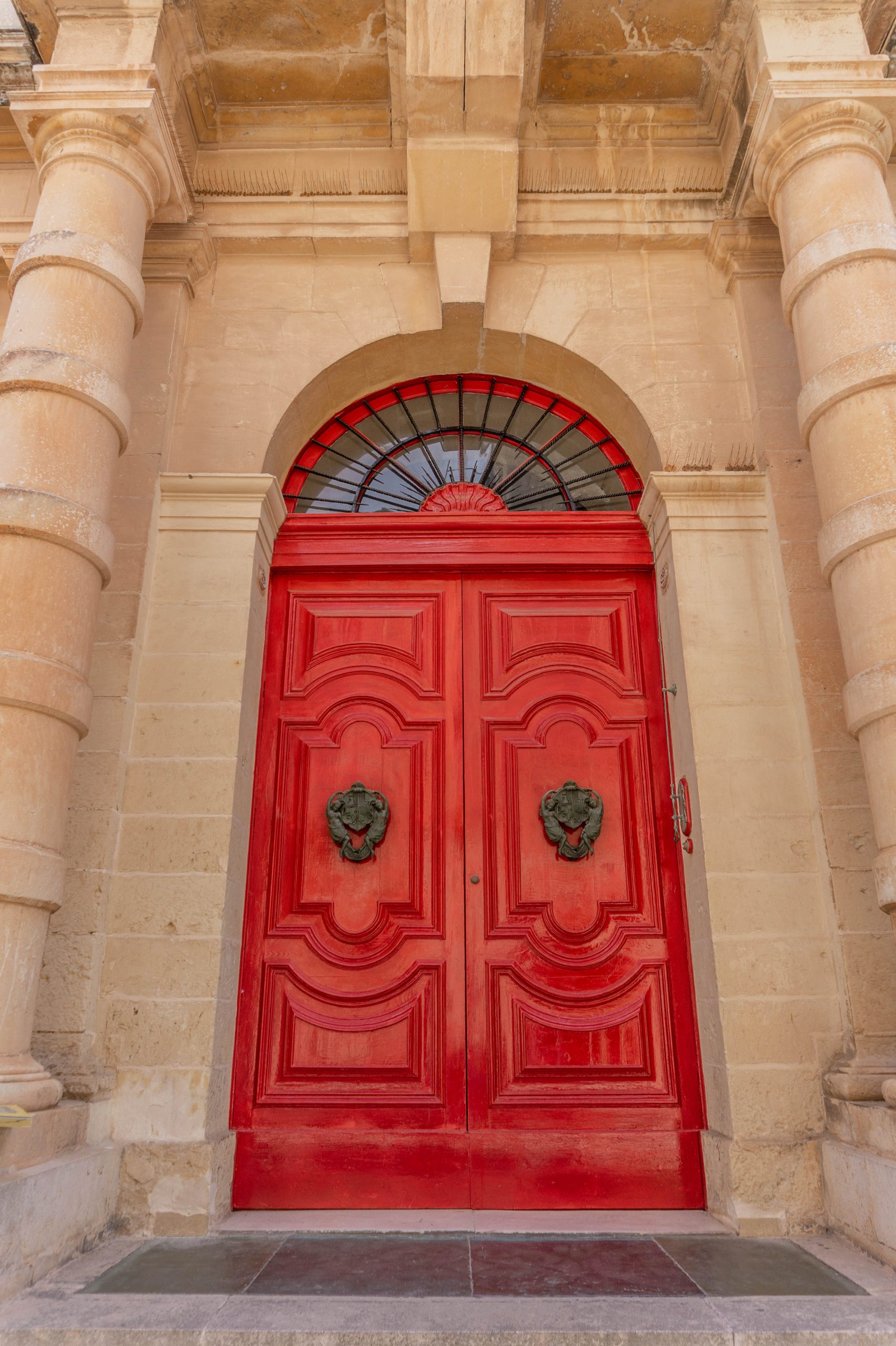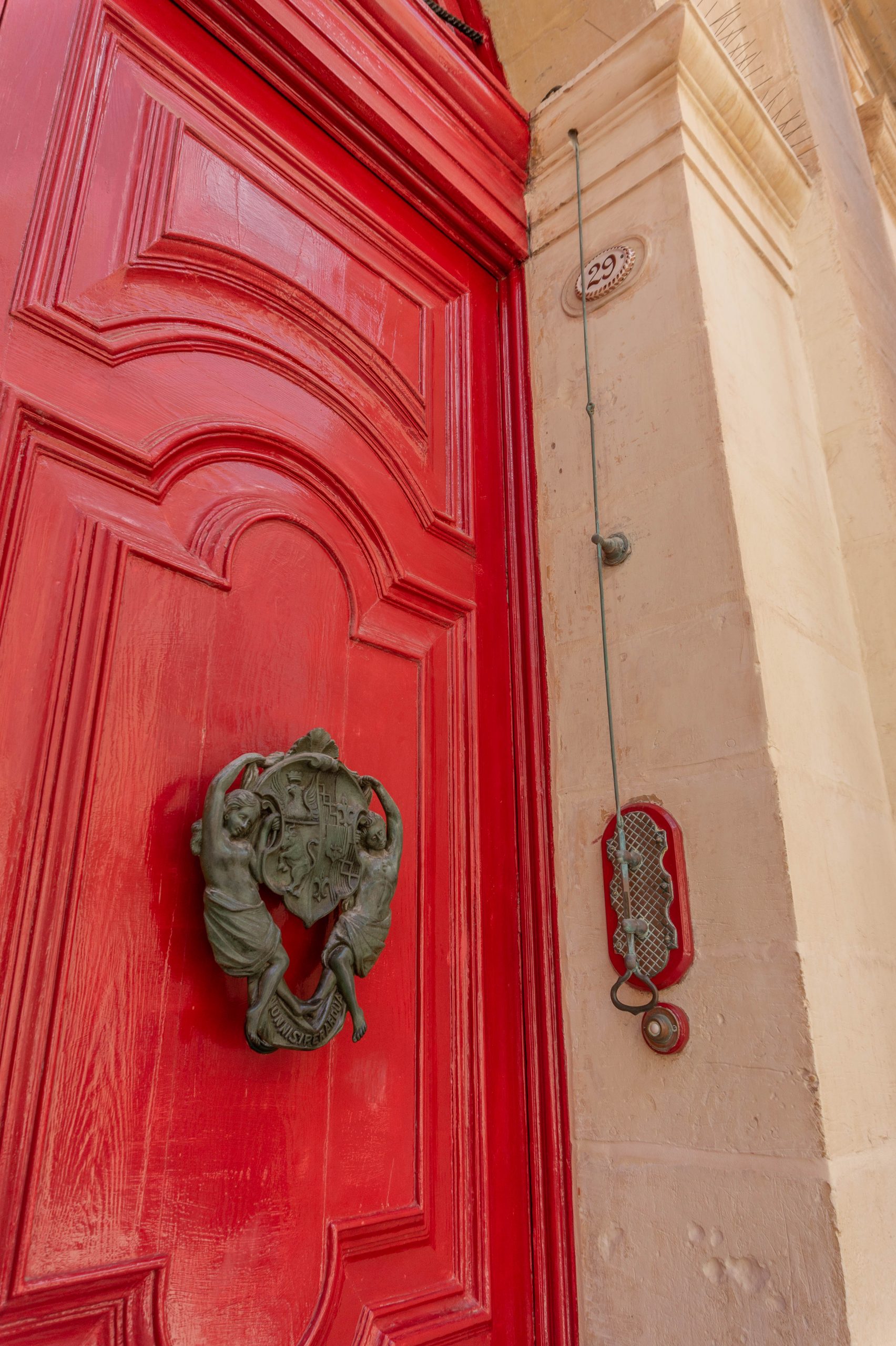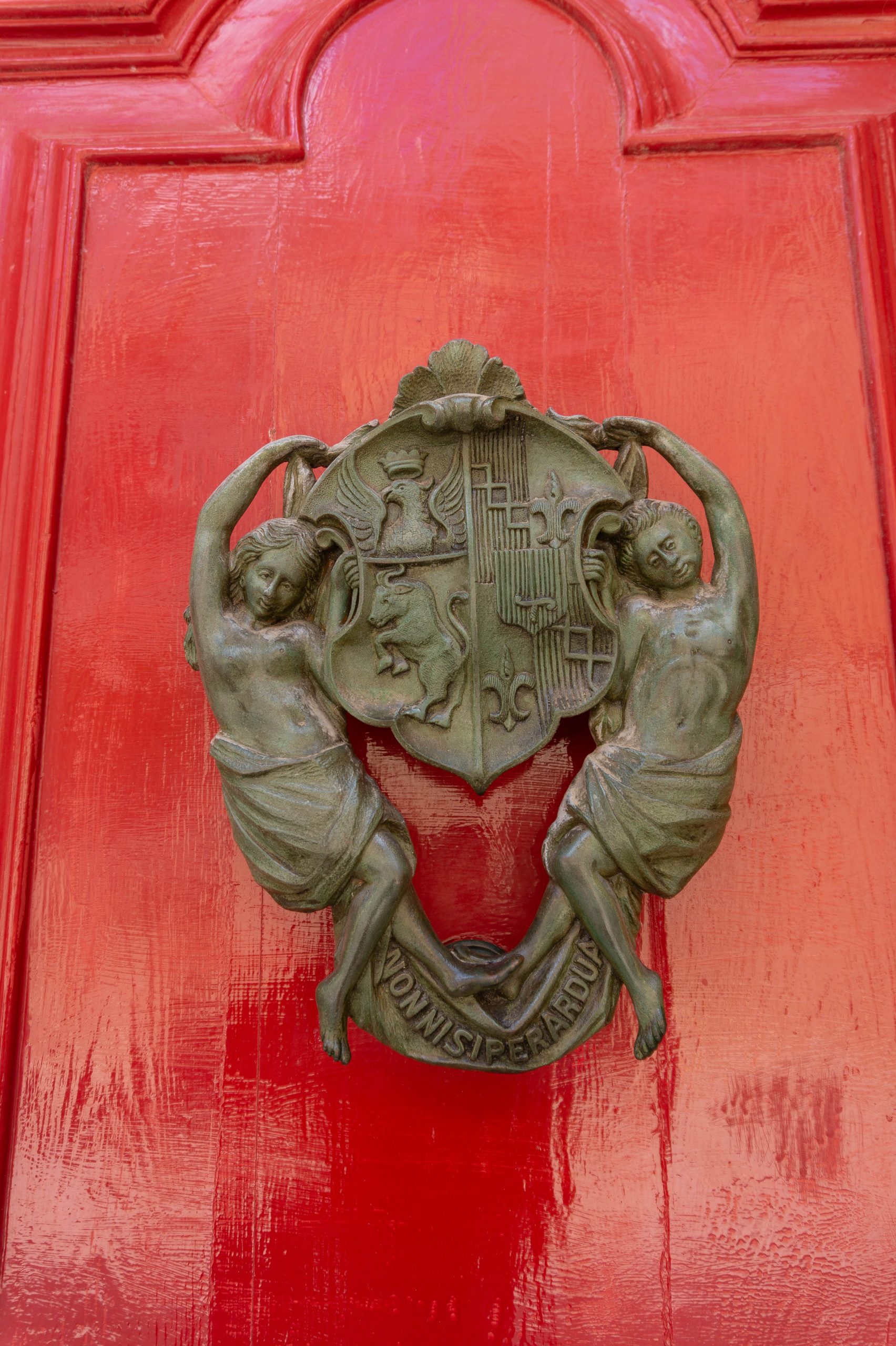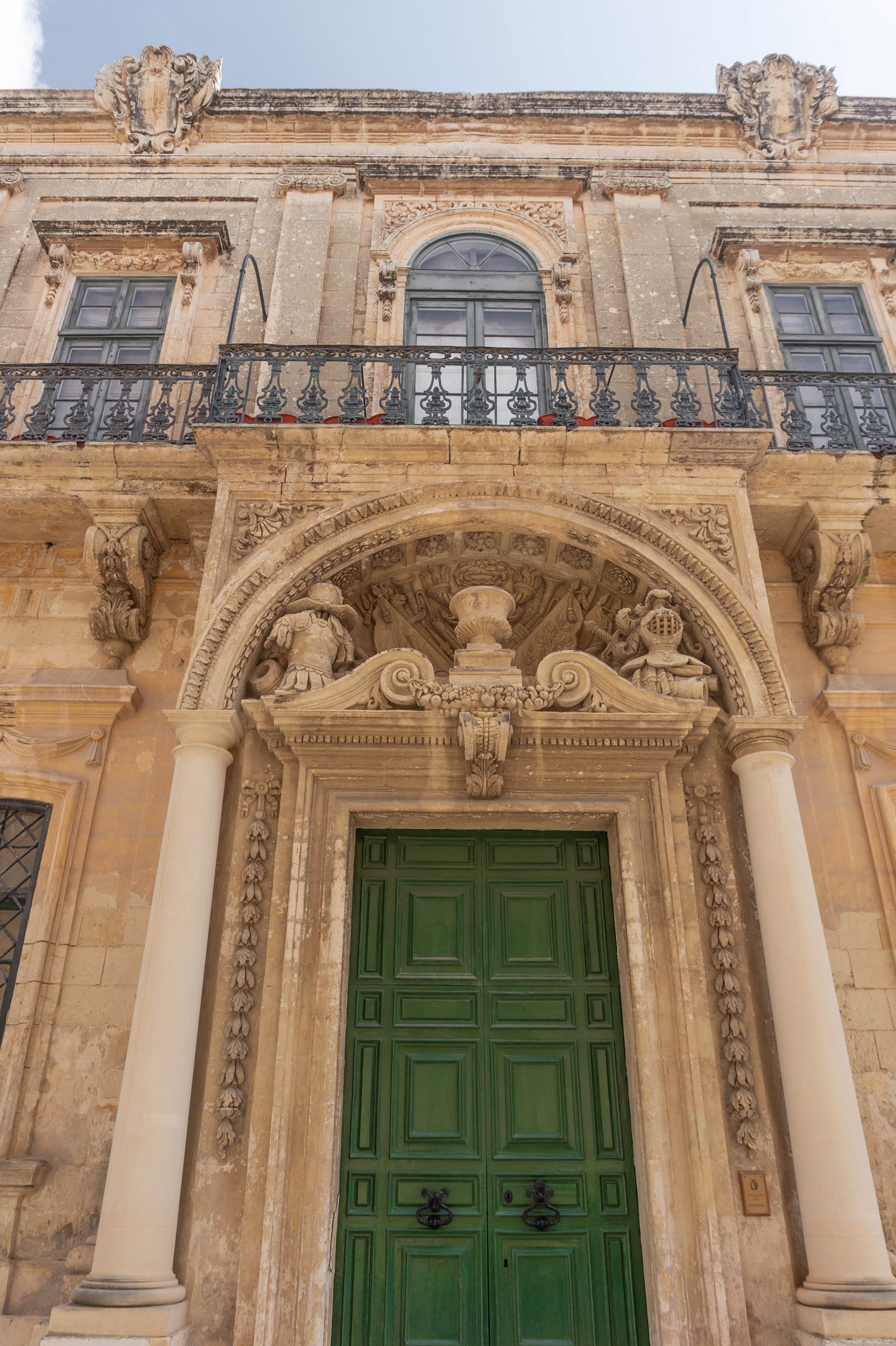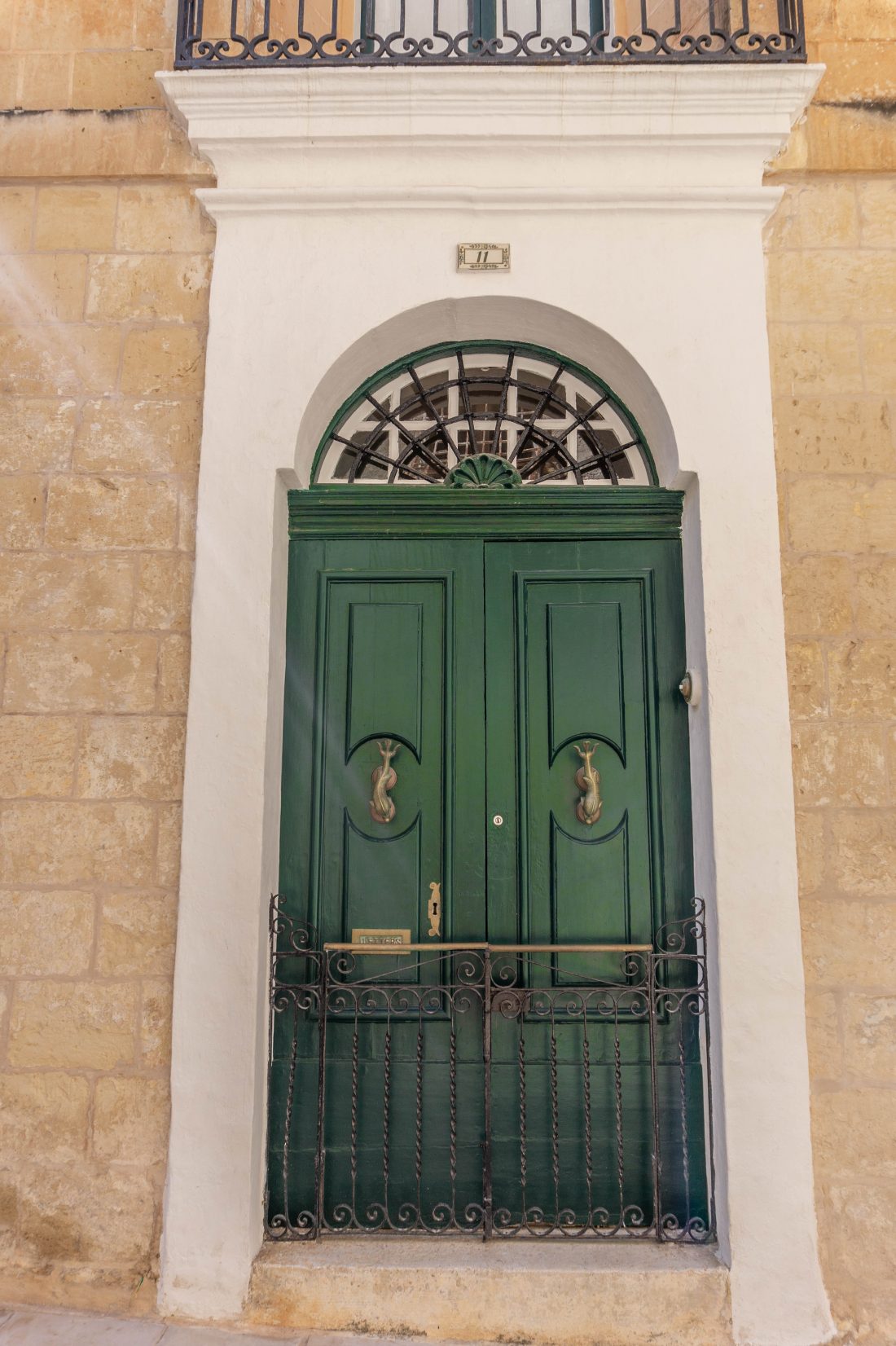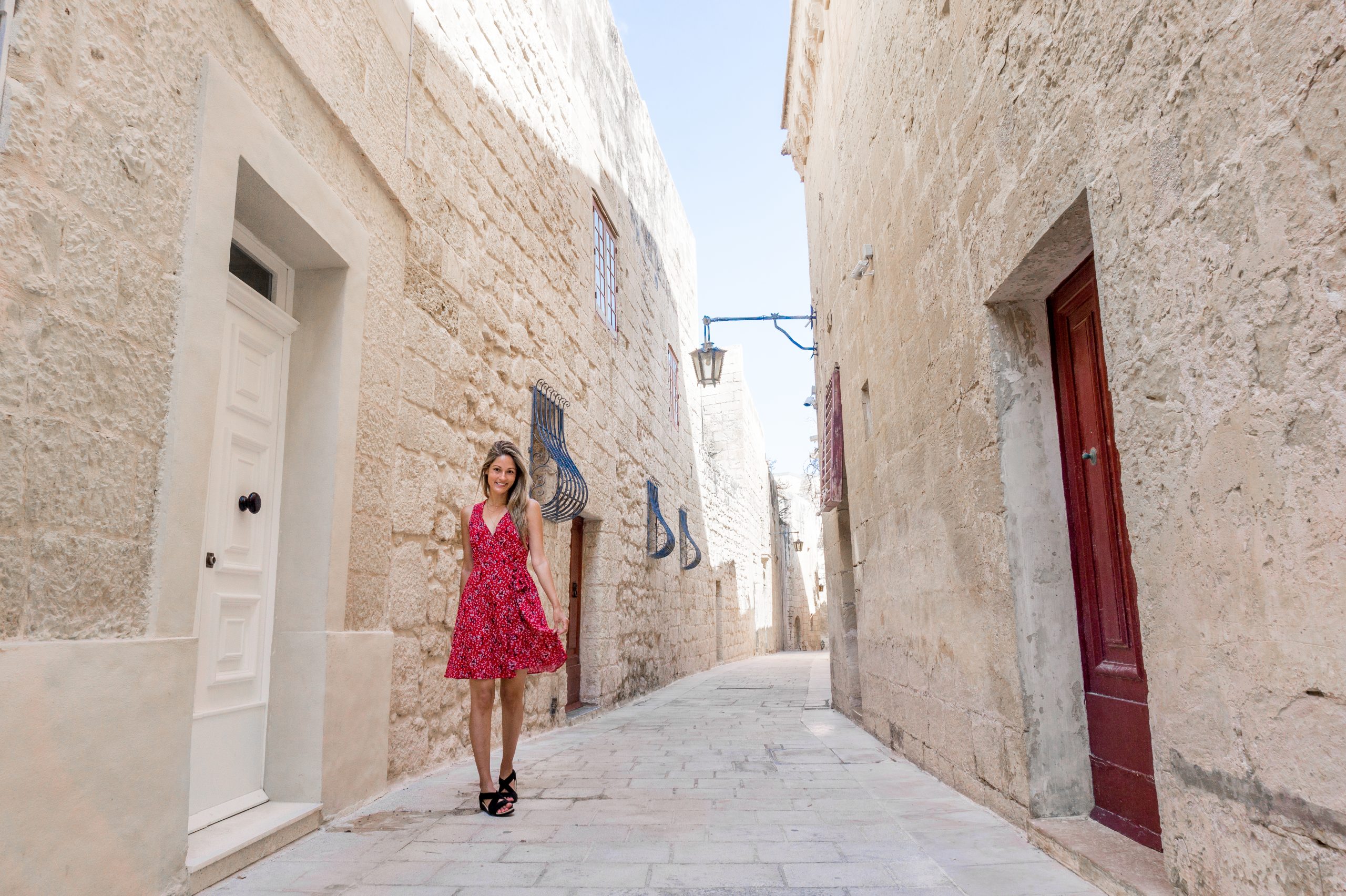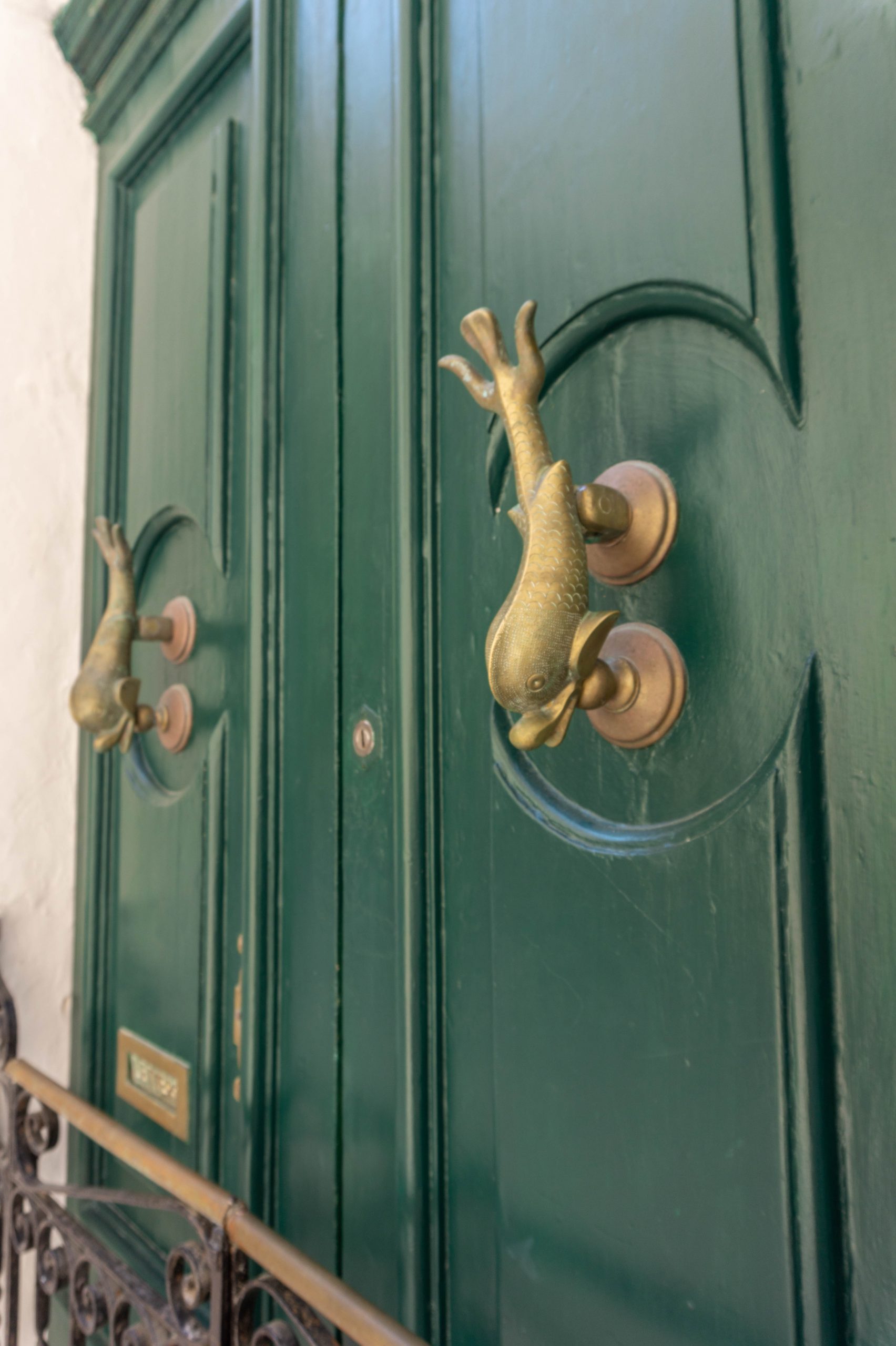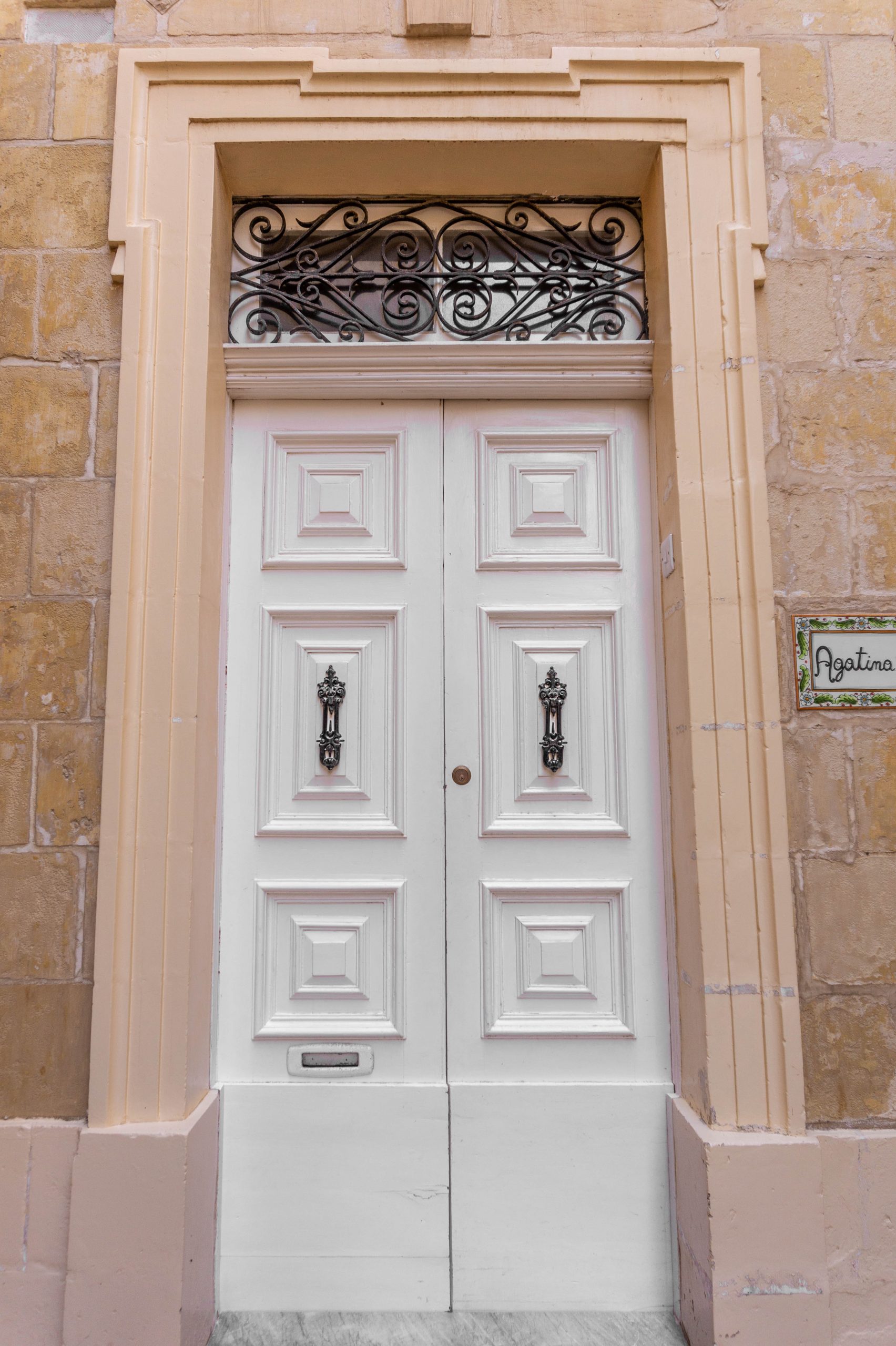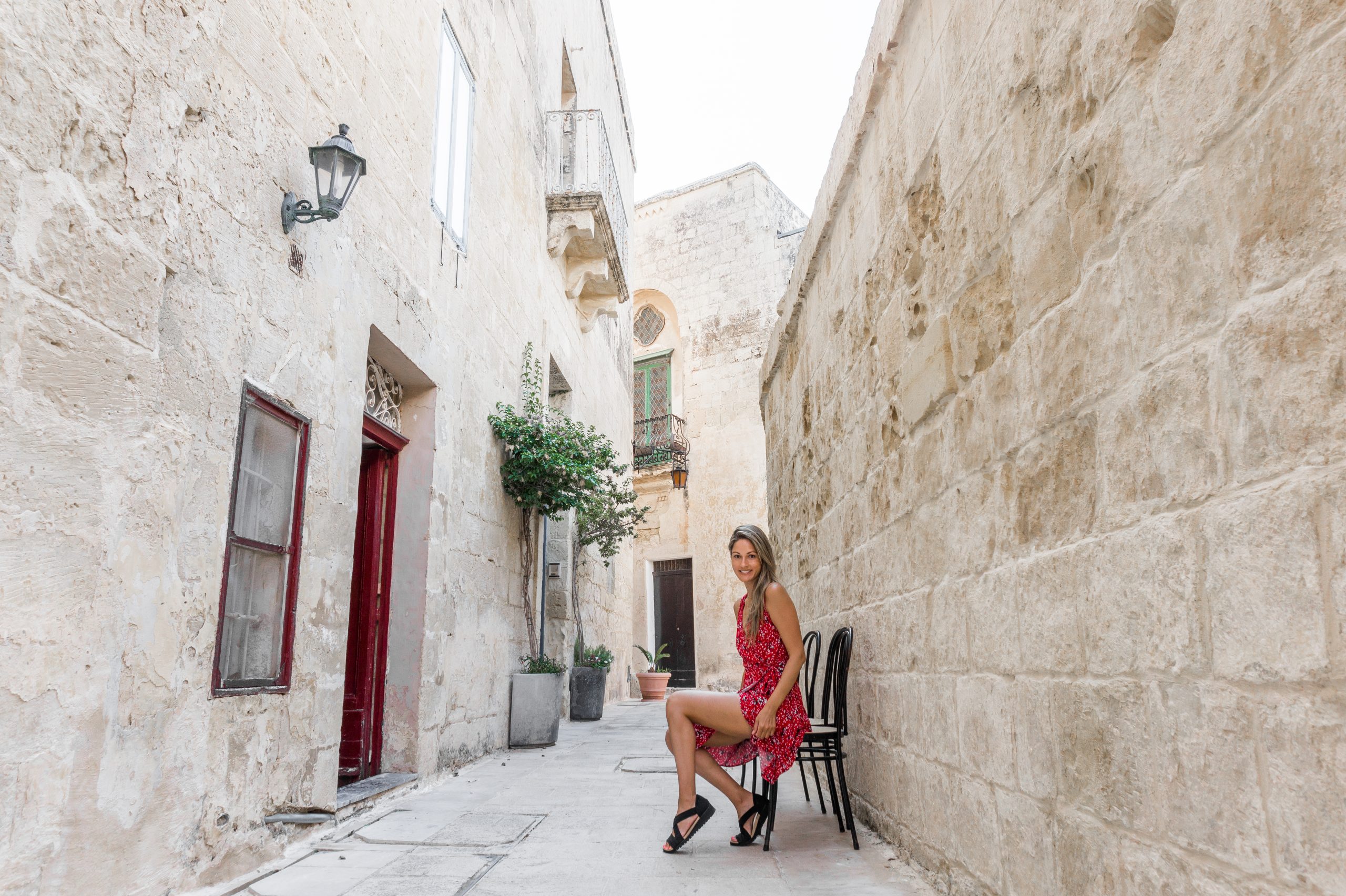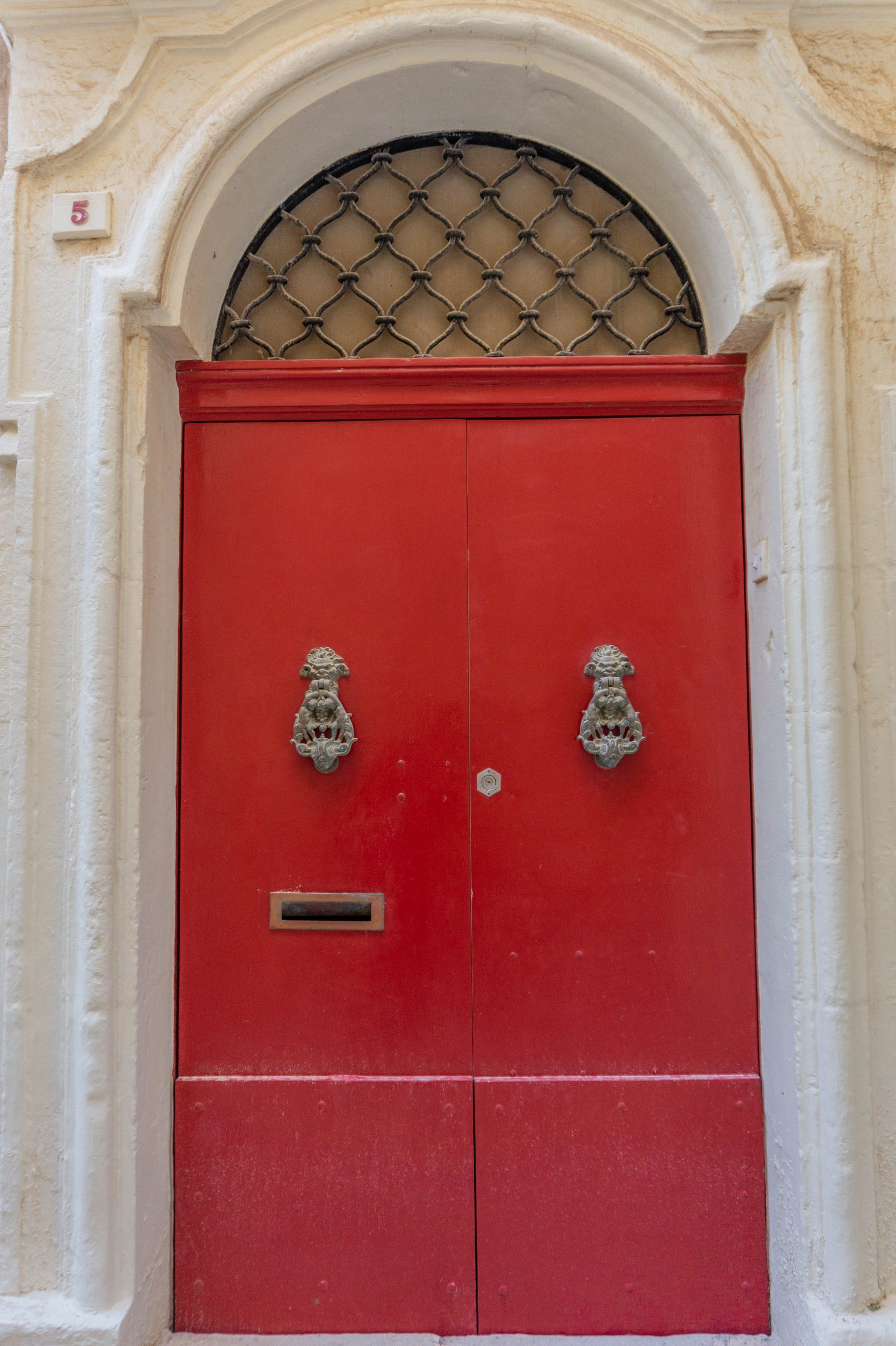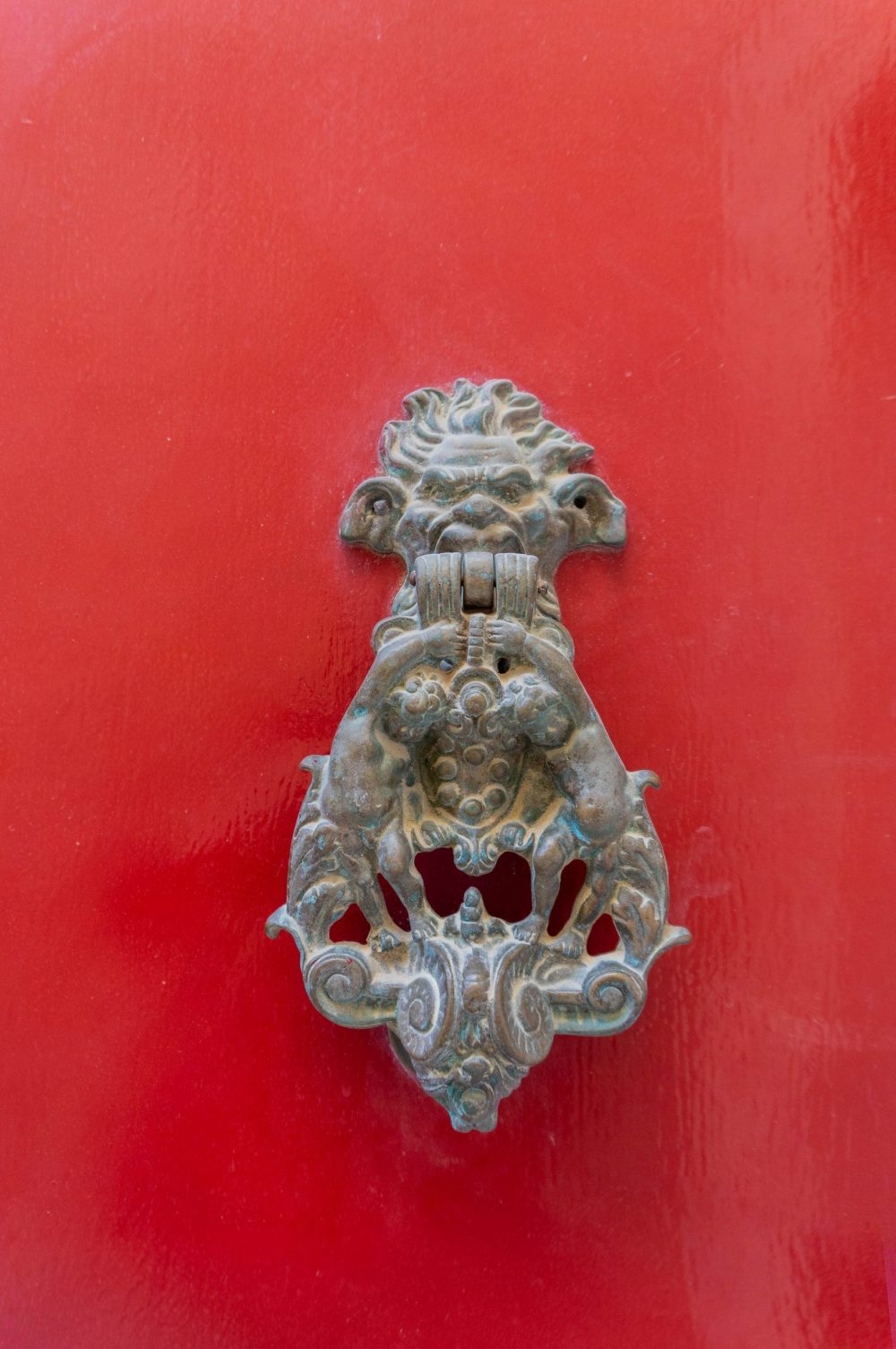 Visit St. Paul's Cathedral– A Roman Catholic cathedral dedicated to St. Paul the Apostle. The cathedral was founded in the 12th century, and according to tradition, it stands on the site where Roman governor Publius met St. Paul following his shipwreck on Malta. The original cathedral was severely damaged in the 1693 Sicily earthquake, so it was dismantled and rebuilt in the Baroque style to a design of the Maltese architect Lorenzo Gafà between 1696 and 1705. The cathedral is regarded as Gafà's masterpiece.
Saint Paul's Catacombs– Here you'll find some of the most prominent features of Malta's early Christianity archaeology. The archaeological clearing of the site has revealed an extensive system of underground galleries and tombs dating from the third to the eighth centuries CE. There are over 30 hypogea in the entire St. Paul's and St. Agatha's complex, over 20 of which are open to the public. While the catacombs are not technically in Mdina but Rabat, it's only a short bus ride away. 
Mdina Dungeons– The Mdina Dungeons are located beneath the Magisterial Vilhena Palace just inside the main entrance gate to Mdina. Here you'll find a series of secret underground passageways, chambers, and cells recreating several events, and the often mysterious circumstances surrounding them. Whilst you wander at your own pace, you will discover at every turn Drama, Mystery, and even Horror from dark forgotten days in an atmosphere of an authentic Medieval Dungeon. It looks a bit kitschy but for €5 you have nothing to lose.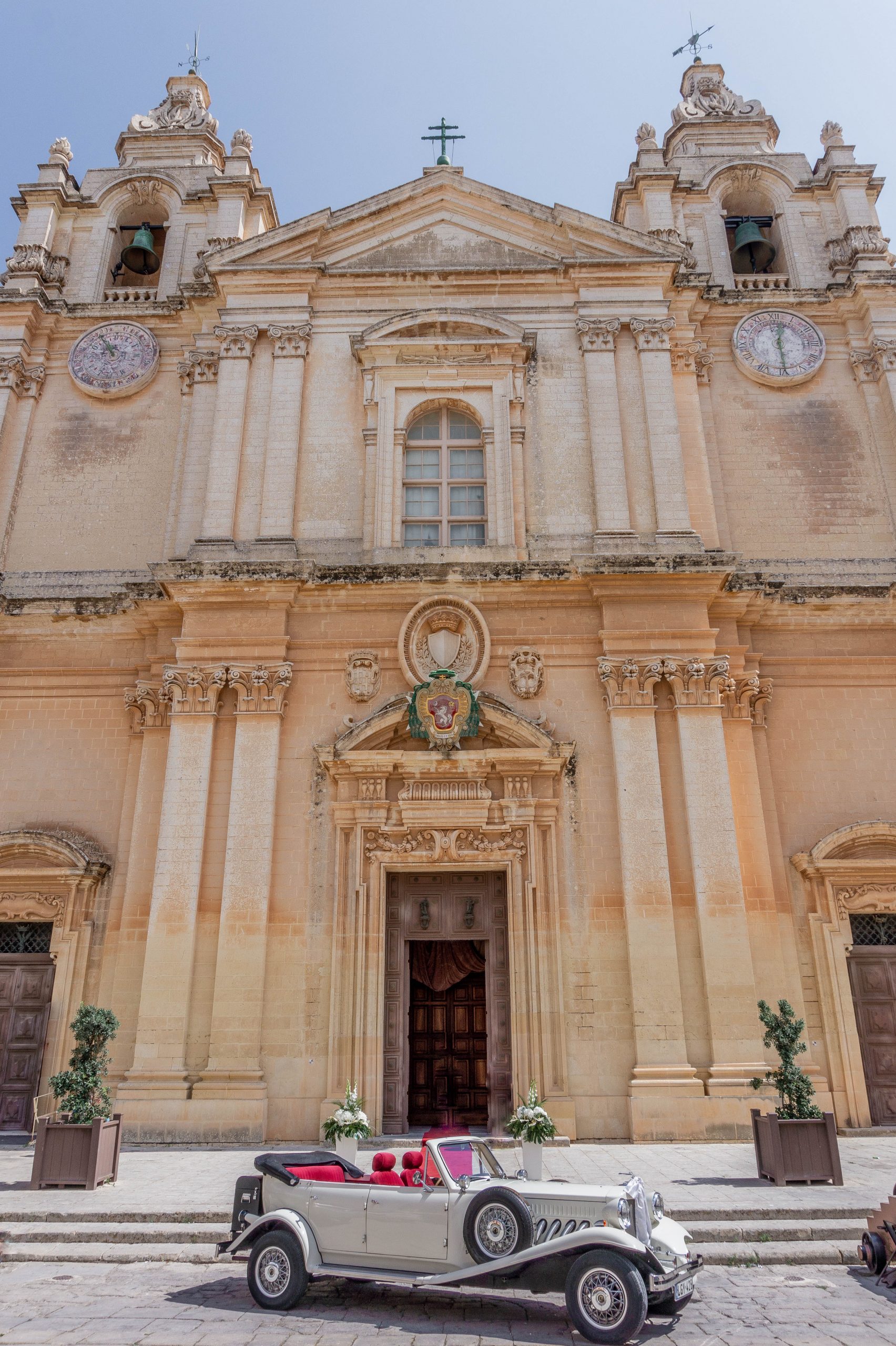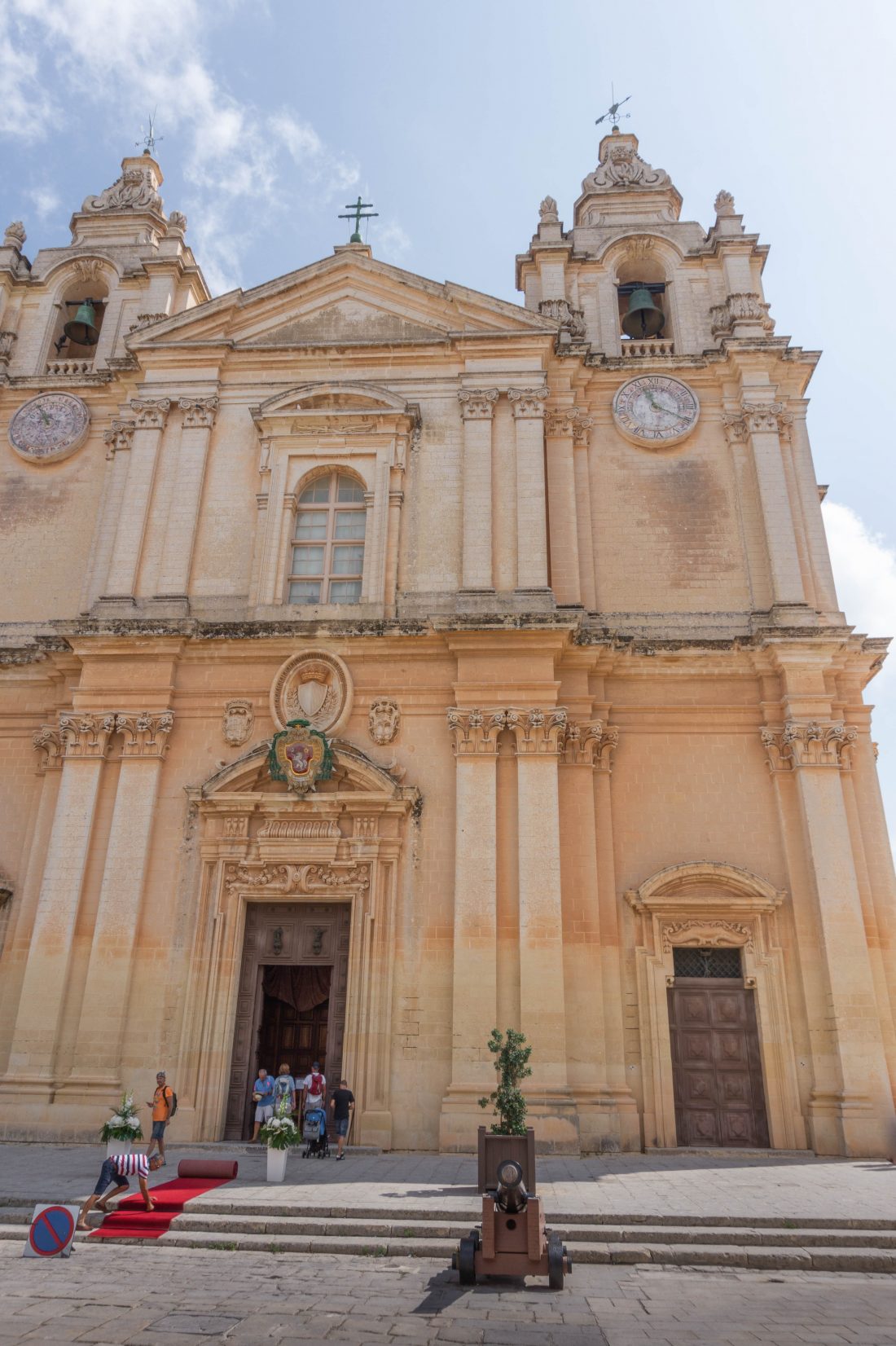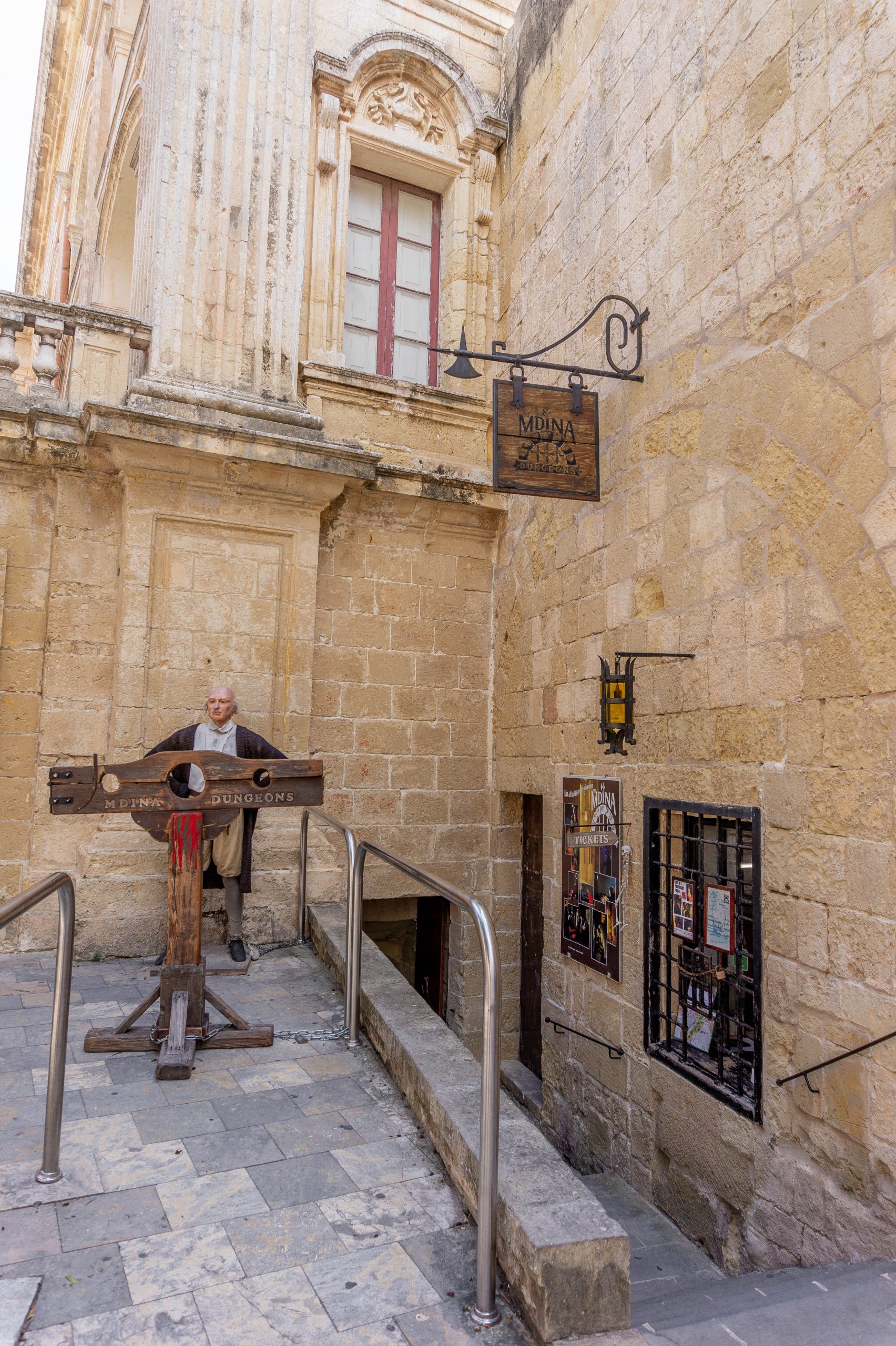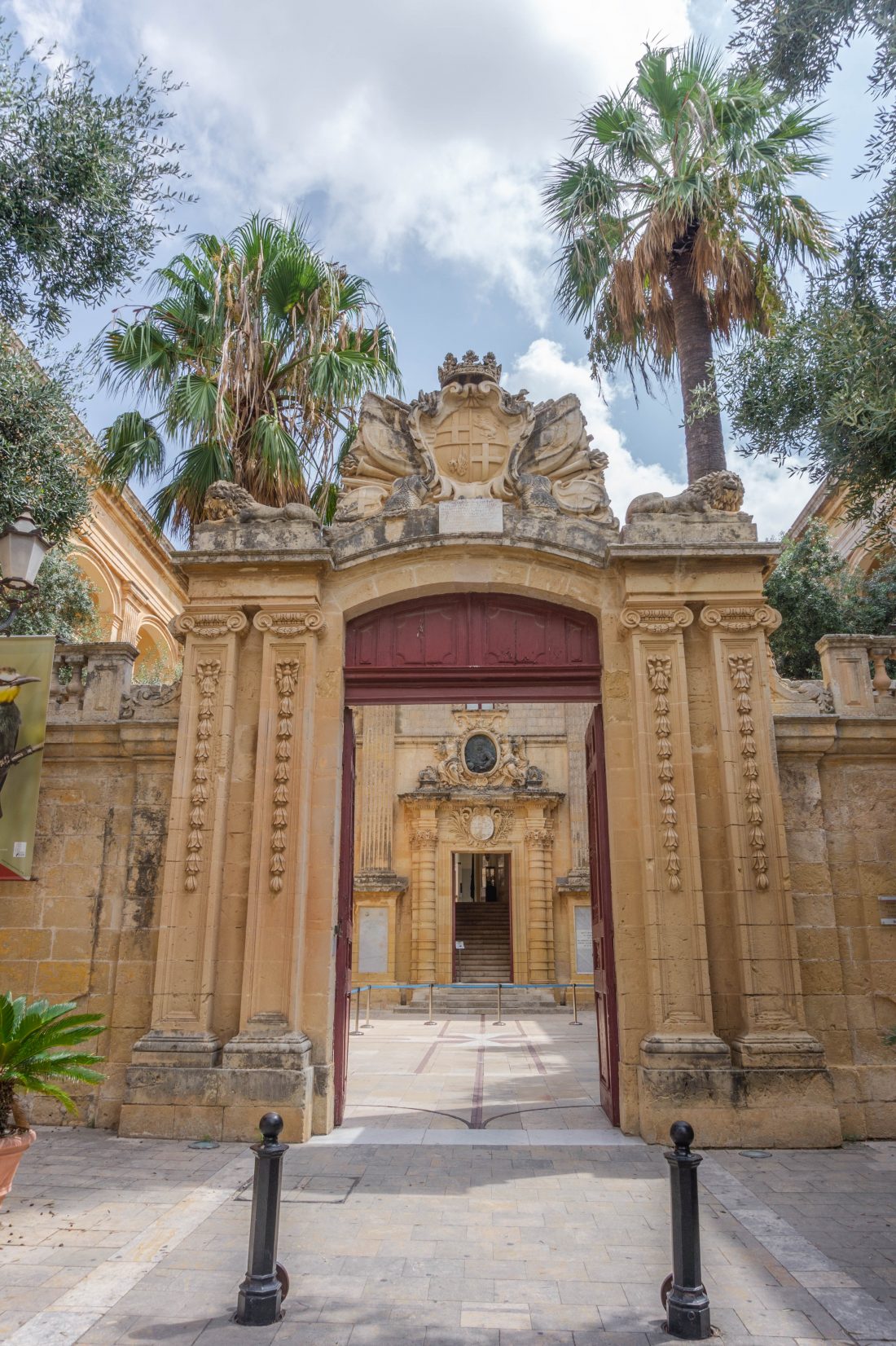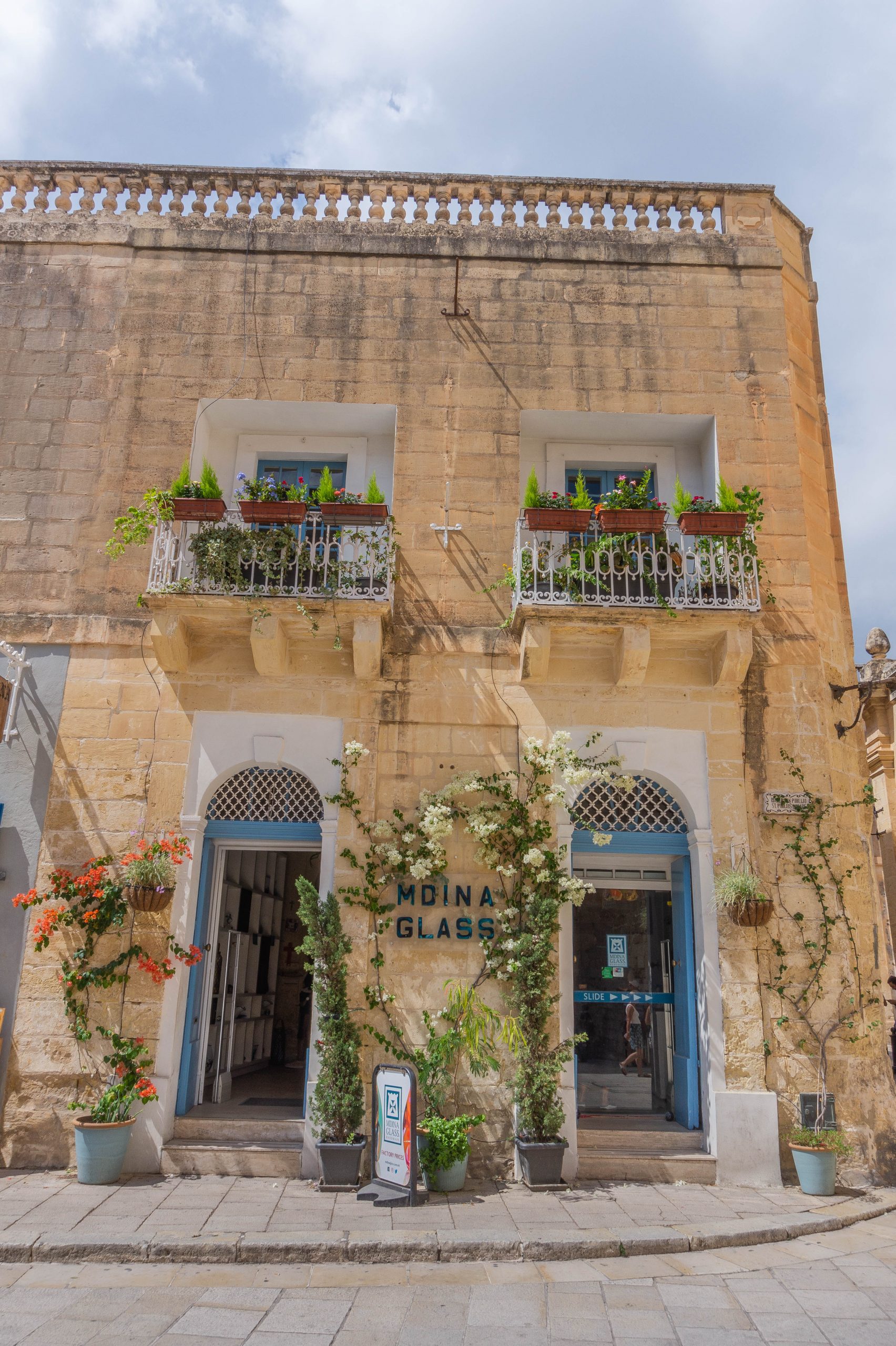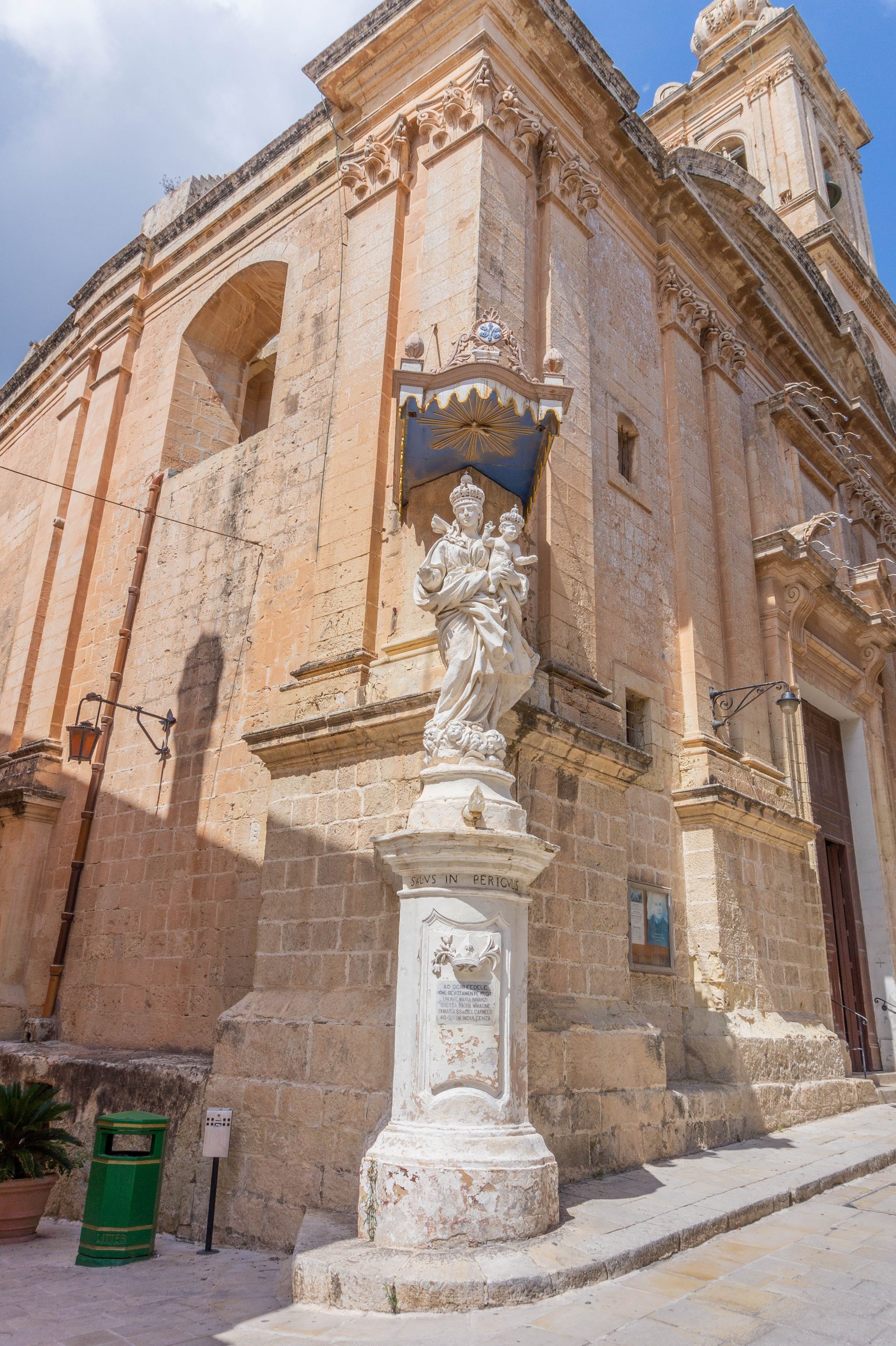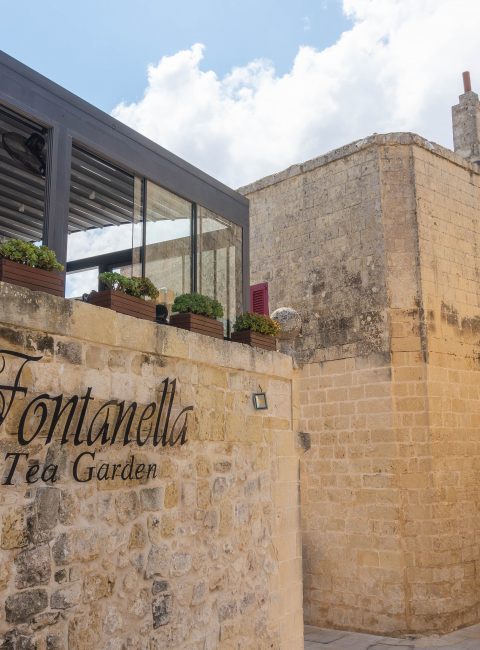 perfect lunch spot in Mdina
Fontanella Tea Garden is the perfect lunch spot in Mdina. I read everywhere that their classic chocolate cake was incredible so my lunch consisted of a huge slice of decadent chocolate cake, a 'dessert-like' frozen blended coffee, and a traditional Pastizzi (veggie with peas) since I figured I should probably have at least one non-dessert item in my belly. 
Fontanella not only offers great food but also incredible views overlooking Mdina (be sure to grab a table outdoors on the patio under one of their umbrellas). 
LIKE THIS POST? SAVE IT ON PINTEREST


clink any photo below to pin!