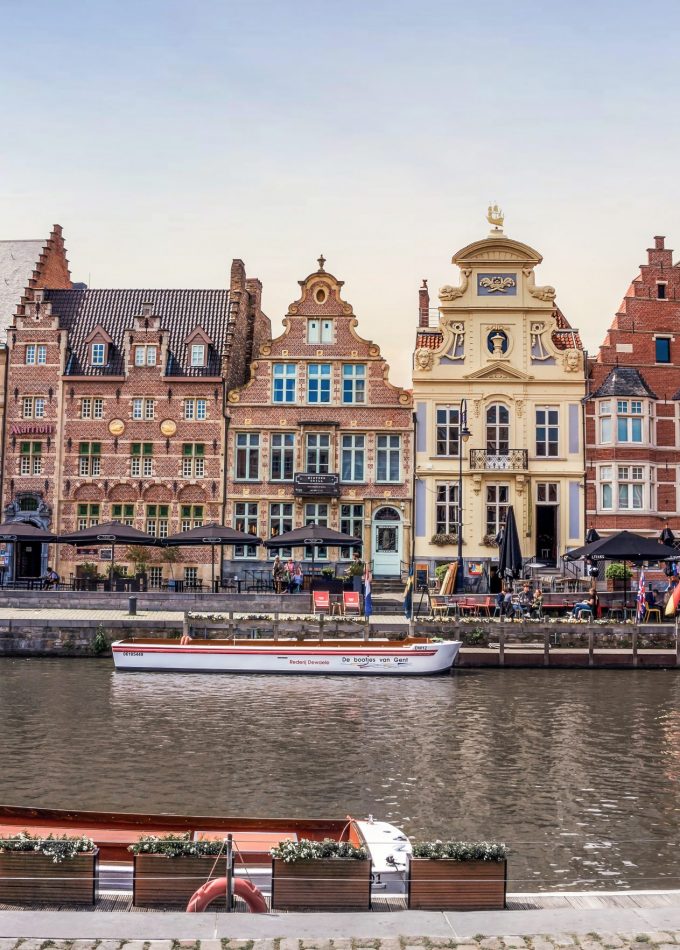 it's the perfect place to explore Belgium
If you take a look at a map you'll notice Ghent is situated in the center of Belgium's most popular cities which makes it the perfect base for exploring Belgium's most popular cities, by train. 
Ghent to Brussels: 30-40 minutes (east)

Ghent to Bruges: 20-30 minutes (west)

Ghent to Antwerp: 1 hour (north) 
Brussels, the capital of Belgium is the largest of the cities and while it's a bit more commercialized, what it lacks in charm it makes up for in food options since it's here where I experienced the best Belgian Fries which you can read about here. 
On the other end of the spectrum, there's Bruges an adorable fairytale city that's much smaller and doesn't need more than a day or two to explore. Next, there's Ghent, not only is it centrally located but it's also the perfect mix of city and small fairy-tale town which means there is plenty of shopping and restaurants but it also has quaint areas that give it a "small town" feel.
How much time is needed?
5-7 nights is the perfect amount of time to stay in Ghent because everything is so easily connected you're able to visit Bruges, Brussels, and Antwerp as day trips.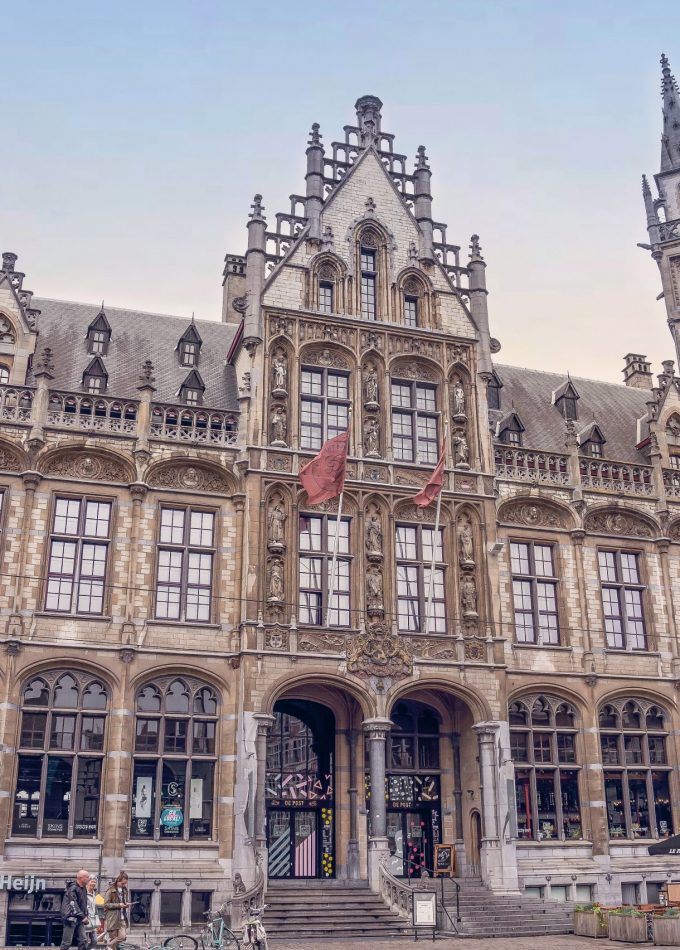 Gravensteen: A medieval castle that dates back from 1180. It was the residence of the Counts of Flanders until 1353 and has since been re-purposed as a court, prison, and cotton factory. It was restored between 1893–1903 and is now a museum and a major landmark in the city.
Saint Michel's Church and Sint- Michielsbrug (Saint Michael's Bridge): A neo-gothic bridge build in 1910, St. Michael's bridge  is arguably one of the best vantage points of the city.  Situated on the River Leie, next to the St. Michael's Church, it looks towards the city center so from the bridge one can observe the three towers of Ghent, St. Nicholas' Church, the Belfry and the Saint Bavo Cathedral all of which I highly recommend visiting. 
Korenmarkt: A square in the historic center and one of the city's most important and famous tourist locations. It connects Ghent's two busiest shopping streets, Veldstraat and Kortemunt and is surrounded by several historic buildings, which today house bars, restaurants, and terraces. 
Graffiti Street: It is said that Graffiti street was created by the city to allow artists to create while keeping street art contained to a specific area and keep Ghent's historic architecture preserved. Since everyone is welcome and free "to do their thing" it means that graffiti street never looks the same from one week to the next.
Saint Nicholas' Church: A 13th-century Gothic-style church and one of the oldest landmarks in Ghent.
Graslei and Korenlei Canal: Stop by Albert Heijn, a grocery store located at Korenmarkt, and grab yourself supplies to enjoy a picnic on the canal.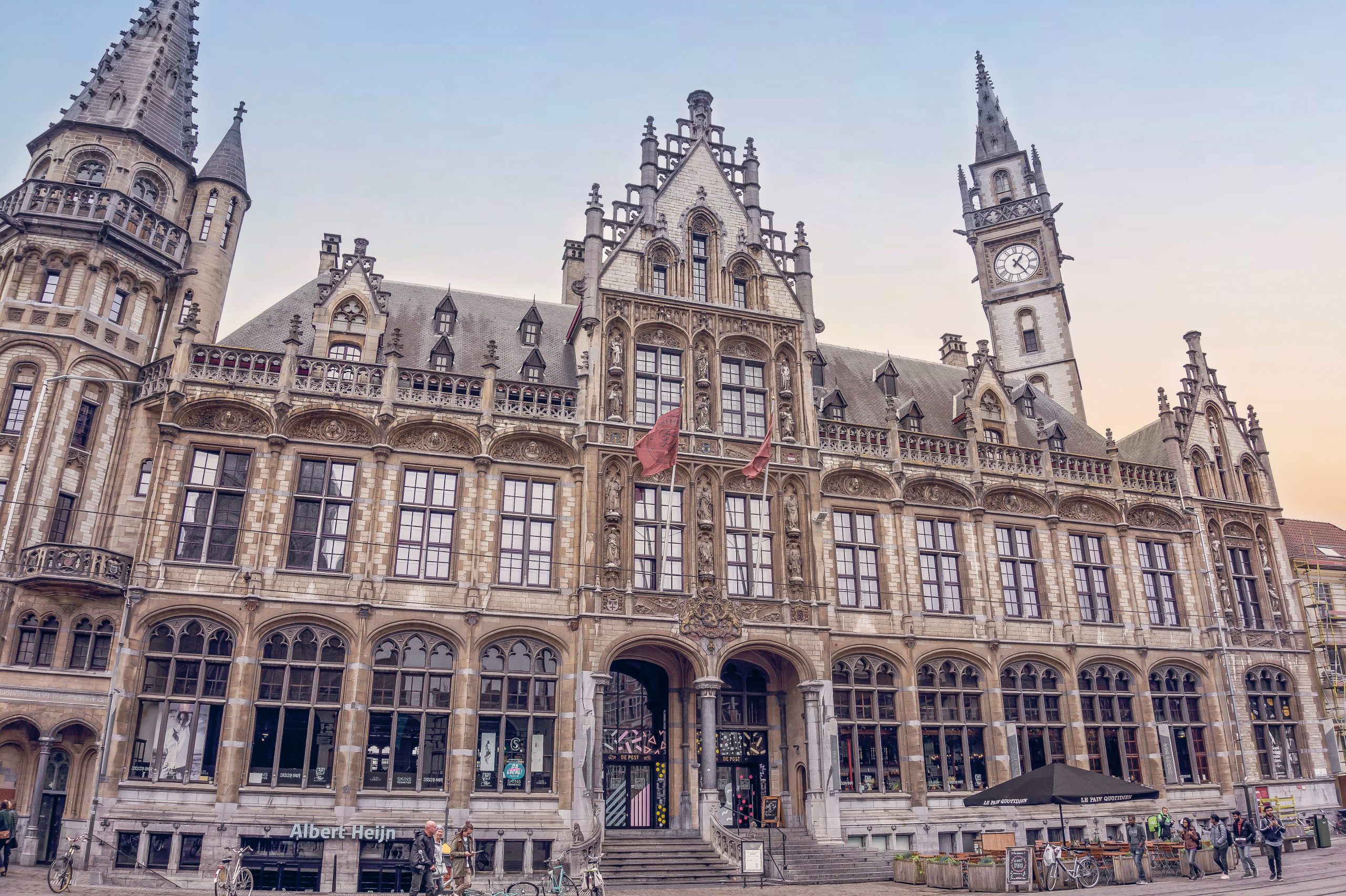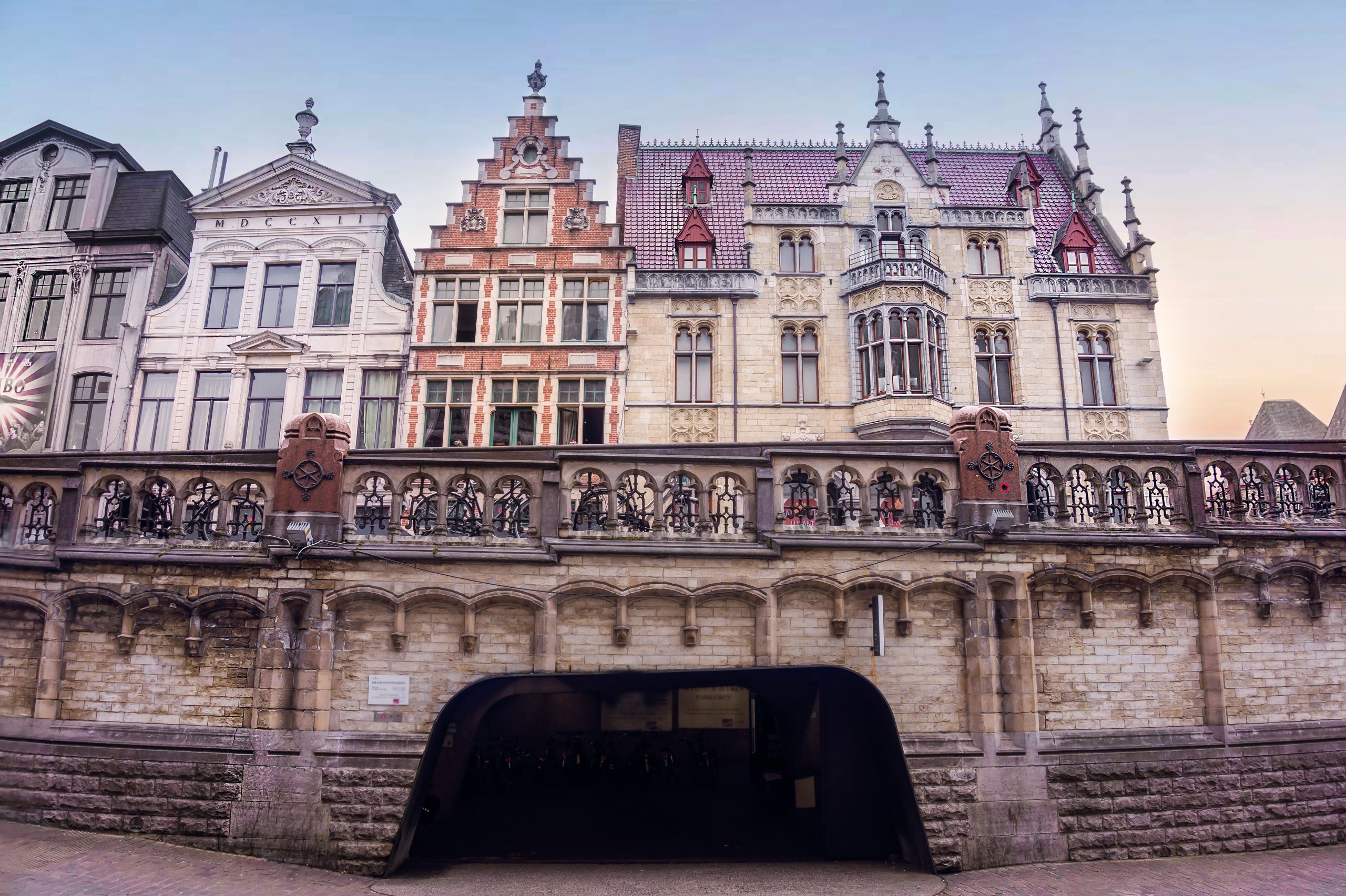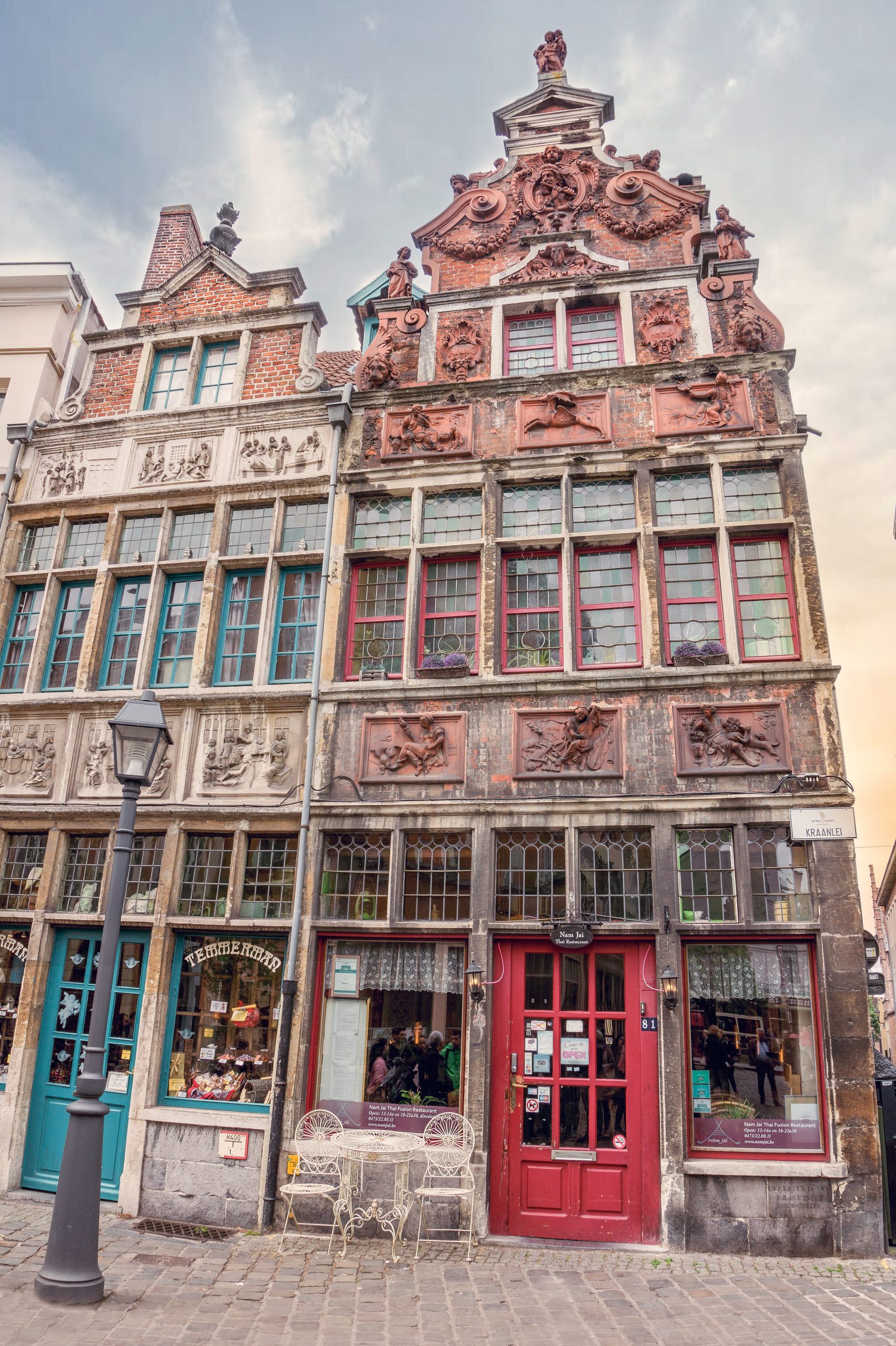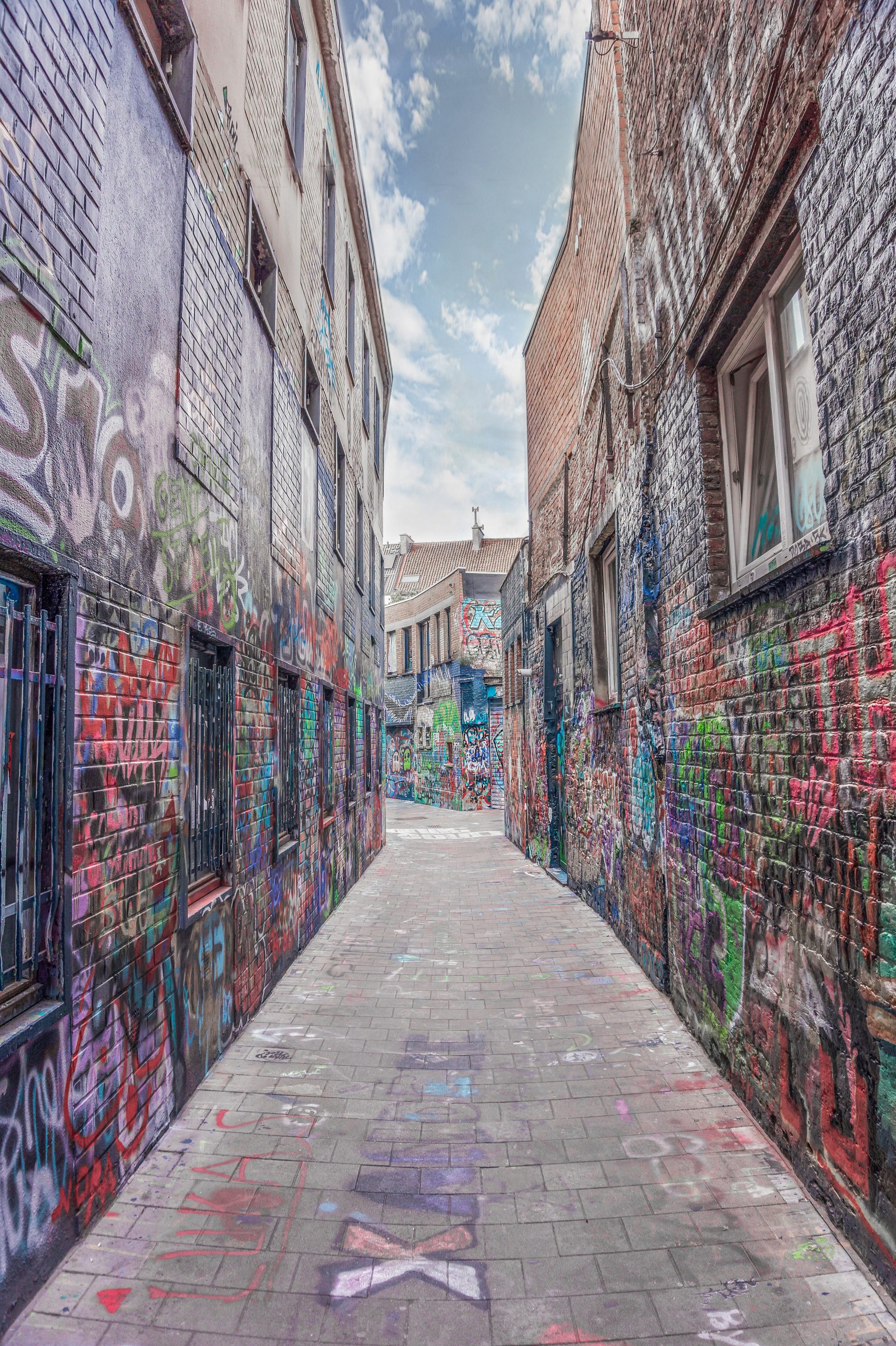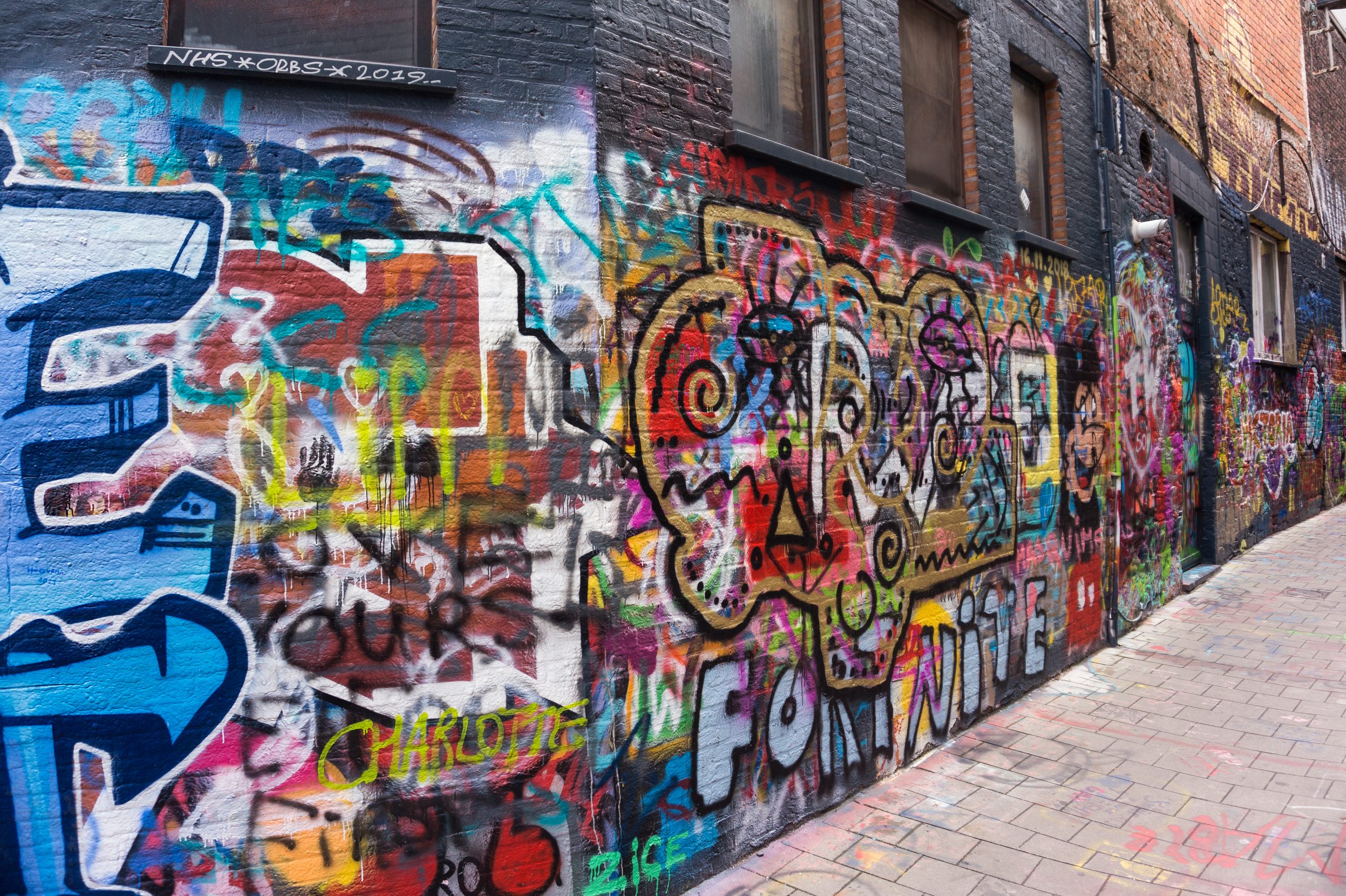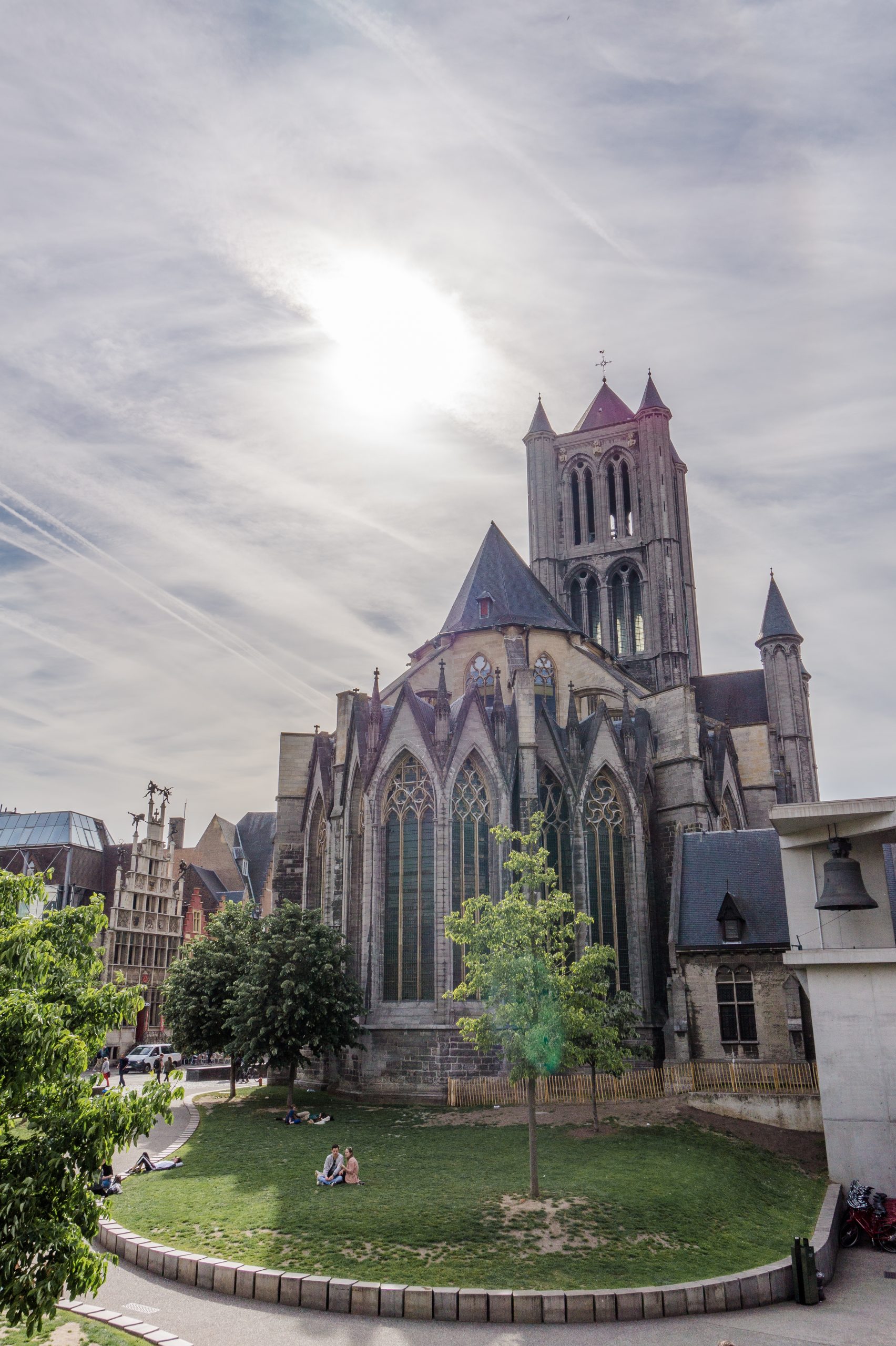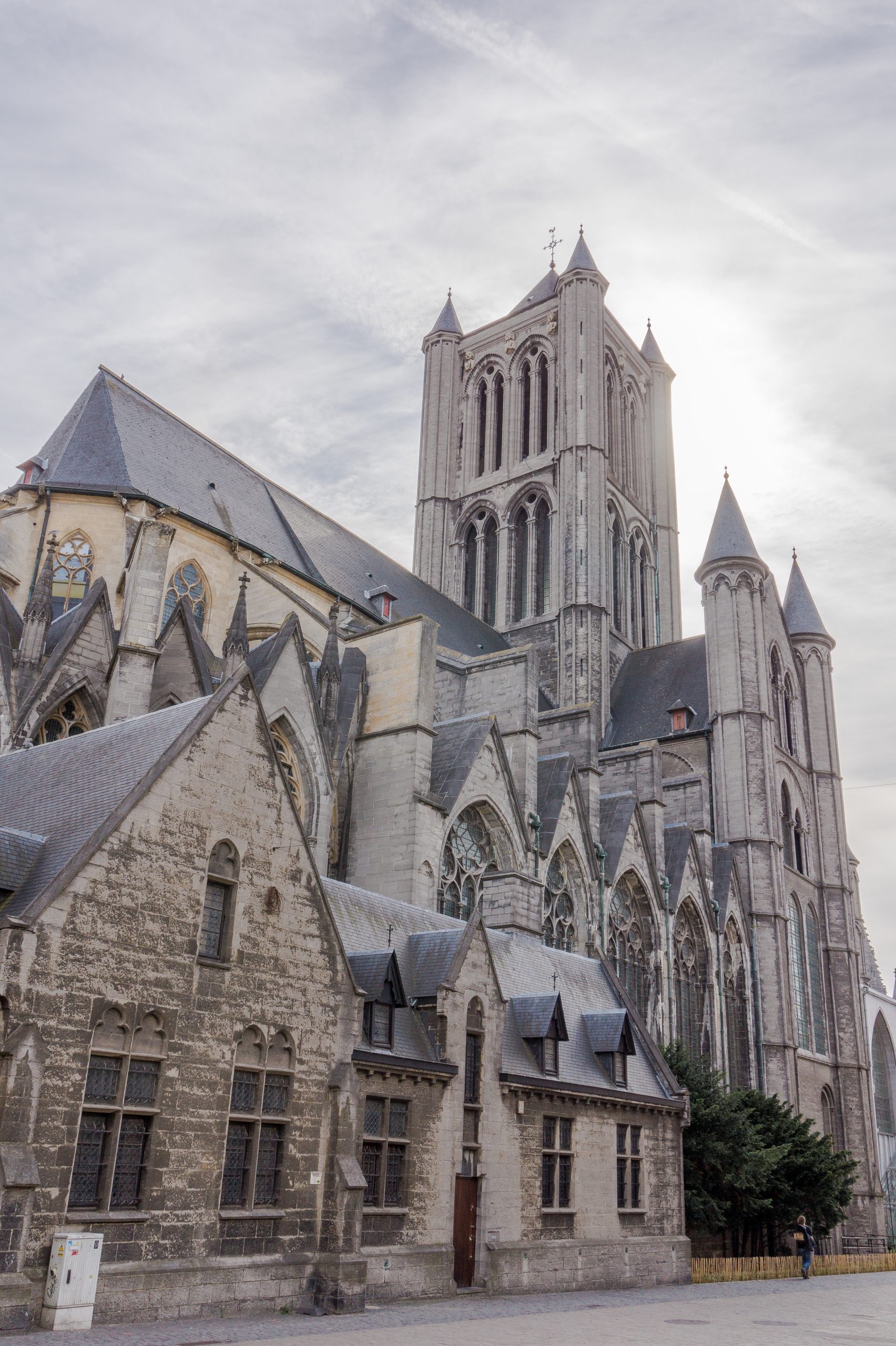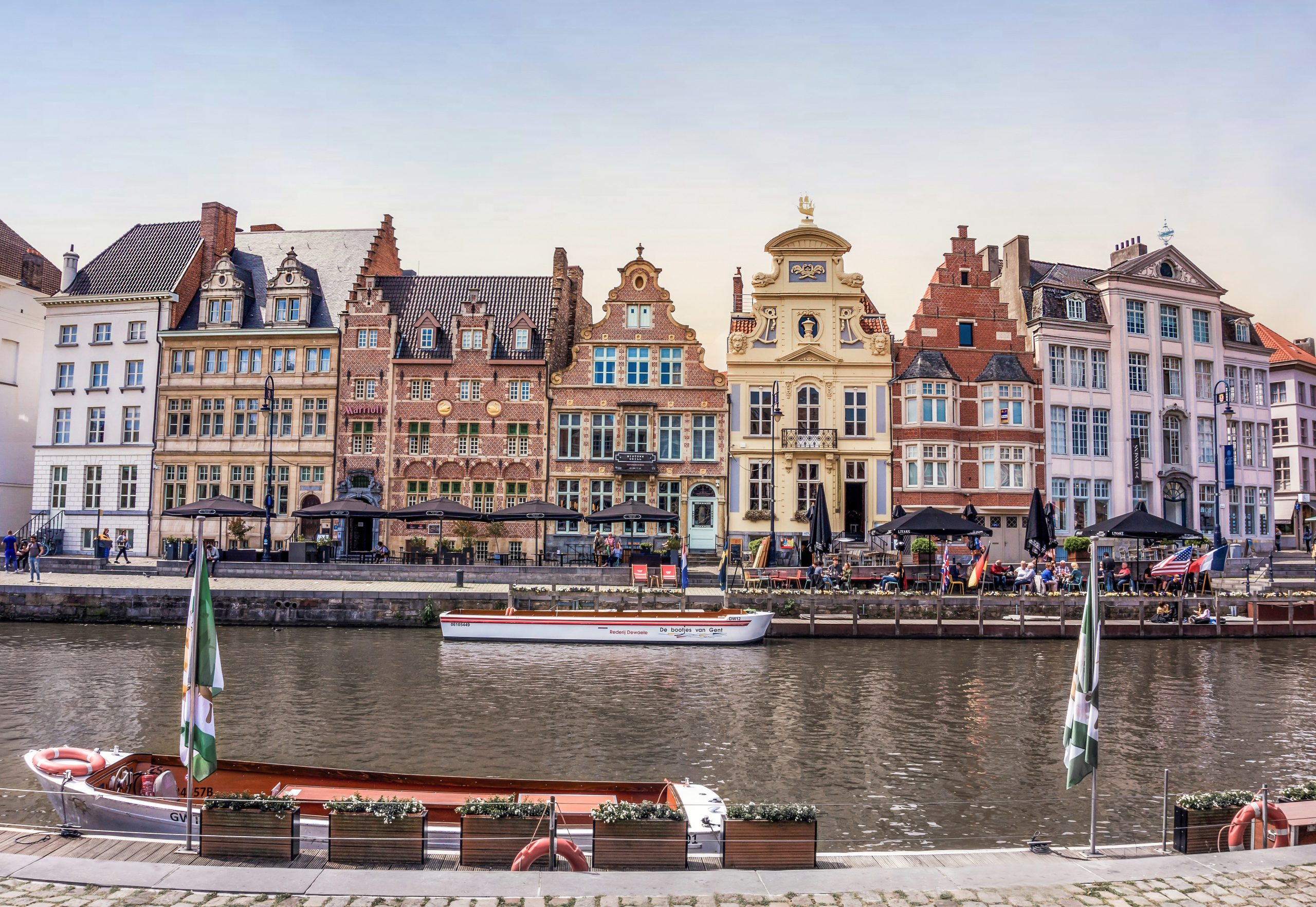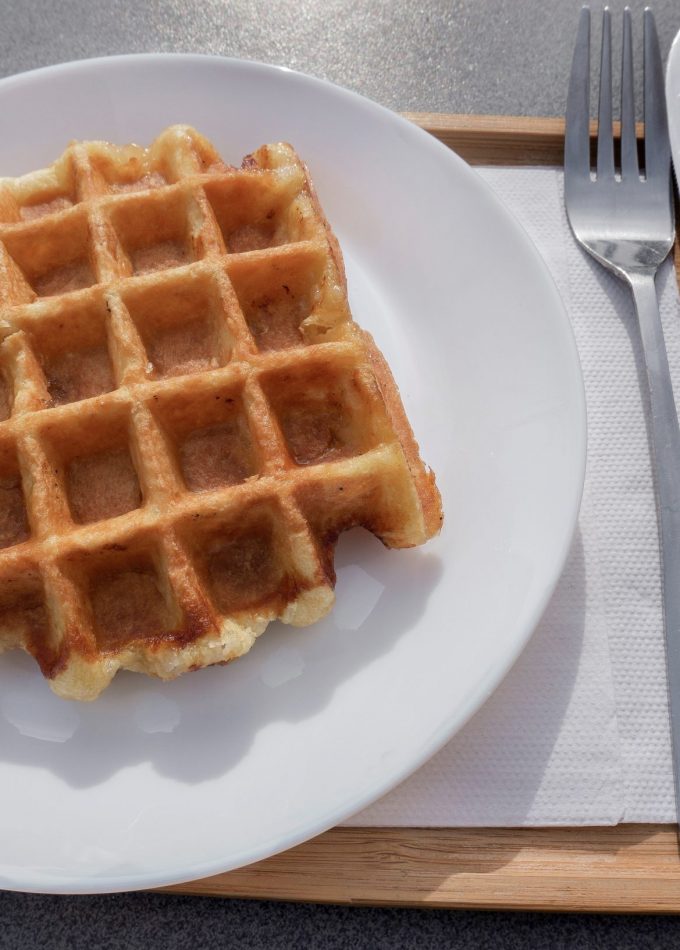 When friends ask for Ghent recommendations, I always tell them about Juffrouw Strik. The pink tables and chairs and wooden menus are what initially caught my eye but it's the amazing hot chocolate and waffles that make this my number one recommendation. 
They have a variety of chocolates with a wooden stick in the middle which essentially acts as a stir-able spoon to create the hot chocolate which I found to be the perfect amount of sweetness. While they offer flavors such as caramel, coconut, and mocha, I recommend going with their most traditional flavor of speculoos which is a type of spiced shortcrust biscuit enjoyed in the Netherlands, Belgium, and Luxembourg.
In my Bruges blog post which you can read here, I share my favorite "fully loaded waffle"  but for a no-frills waffle, Juffrouw is my favorite because it's so perfectly made that it doesn't require any toppings. I also think the complimentary brownie that accompanies the hot chocolate and the Belgian chocolate that accompanies the waffle, is a lovely touch!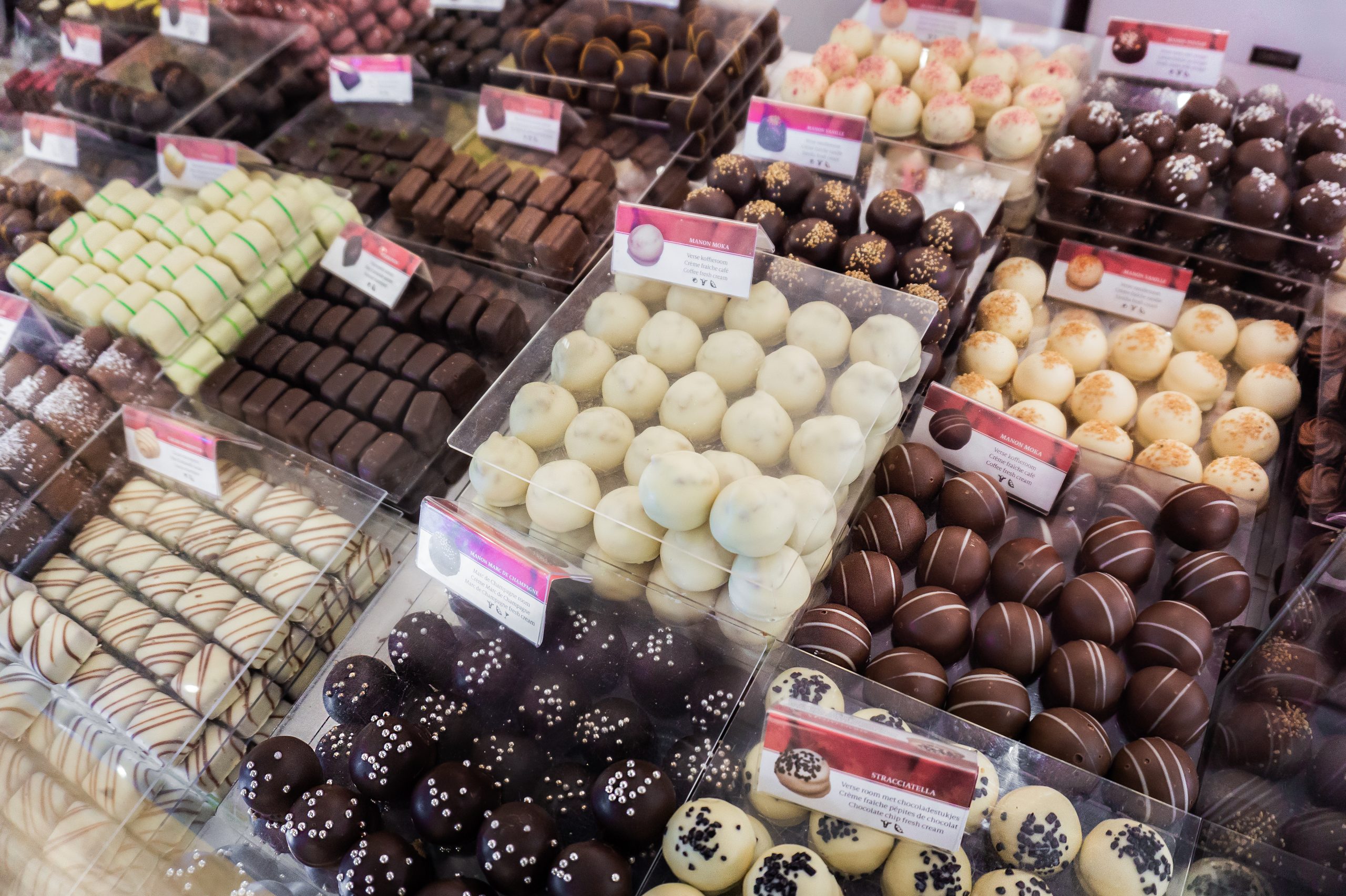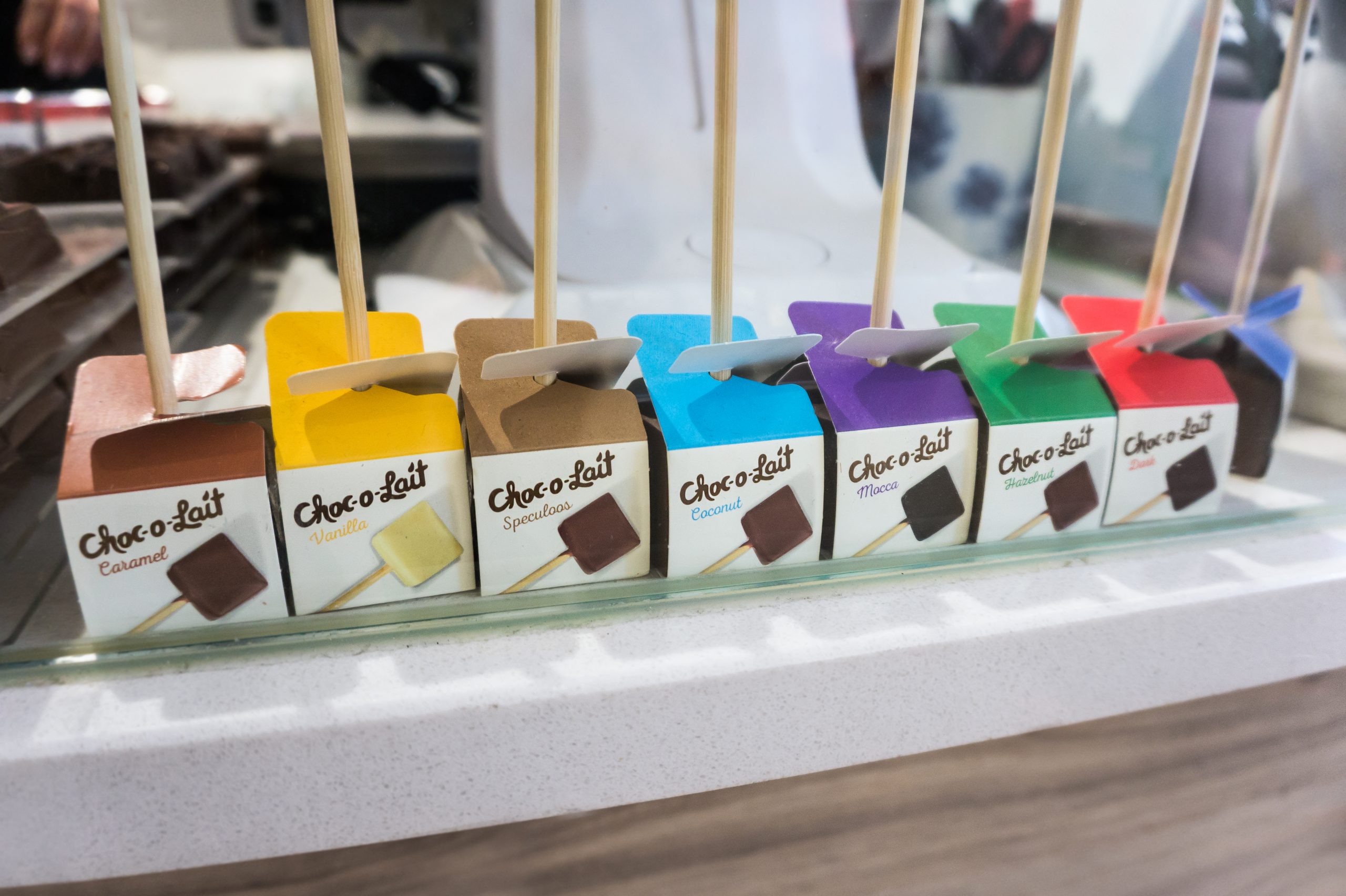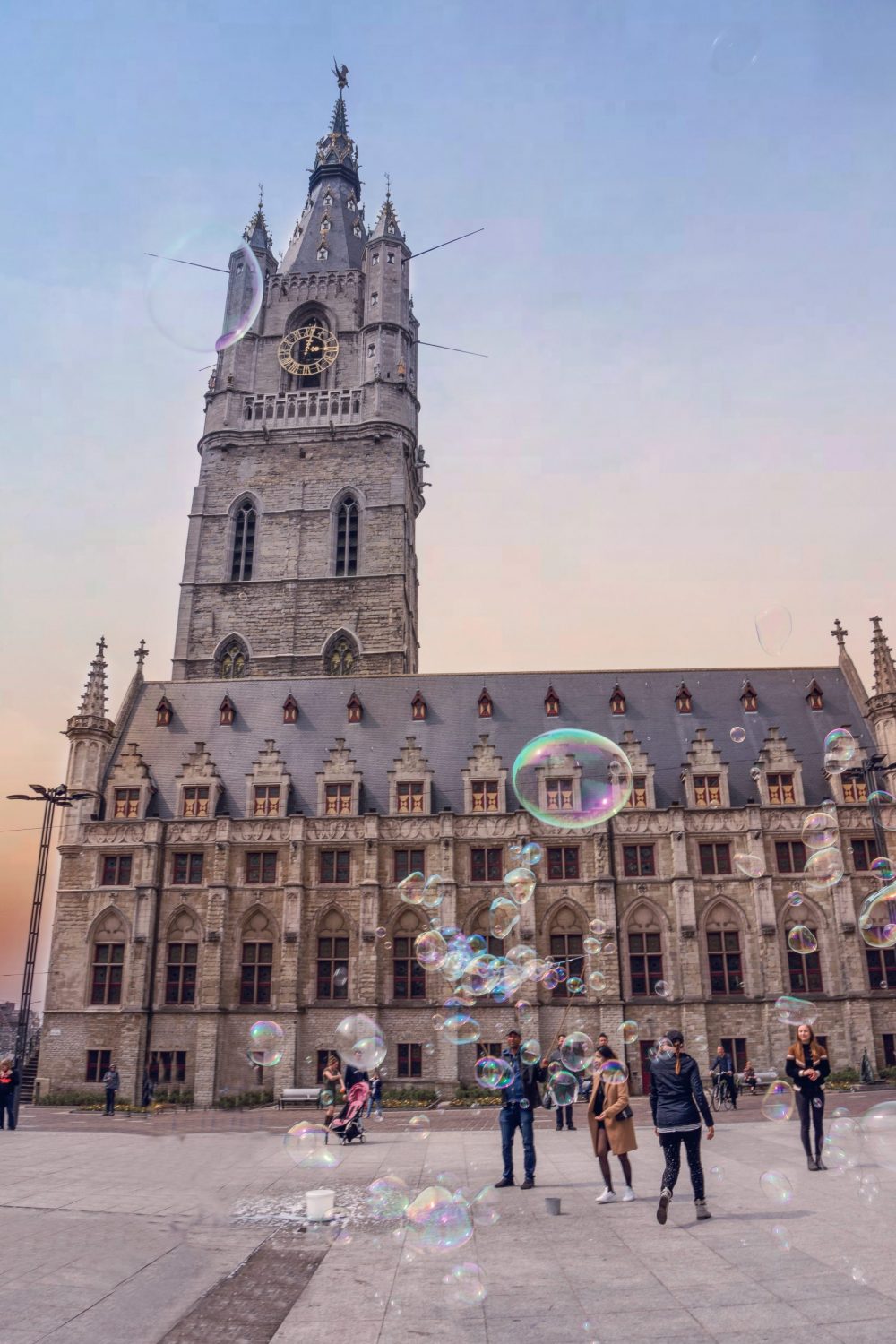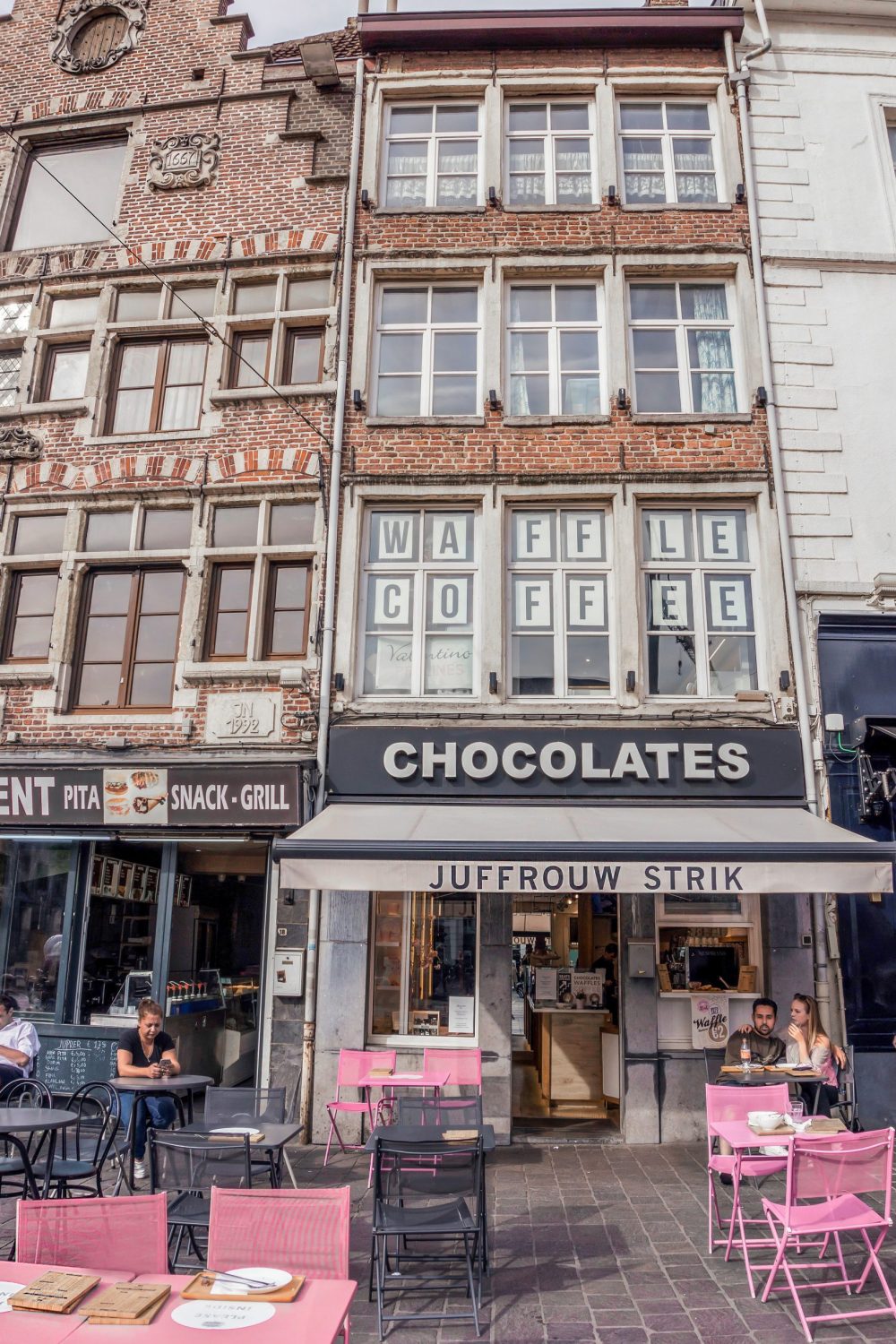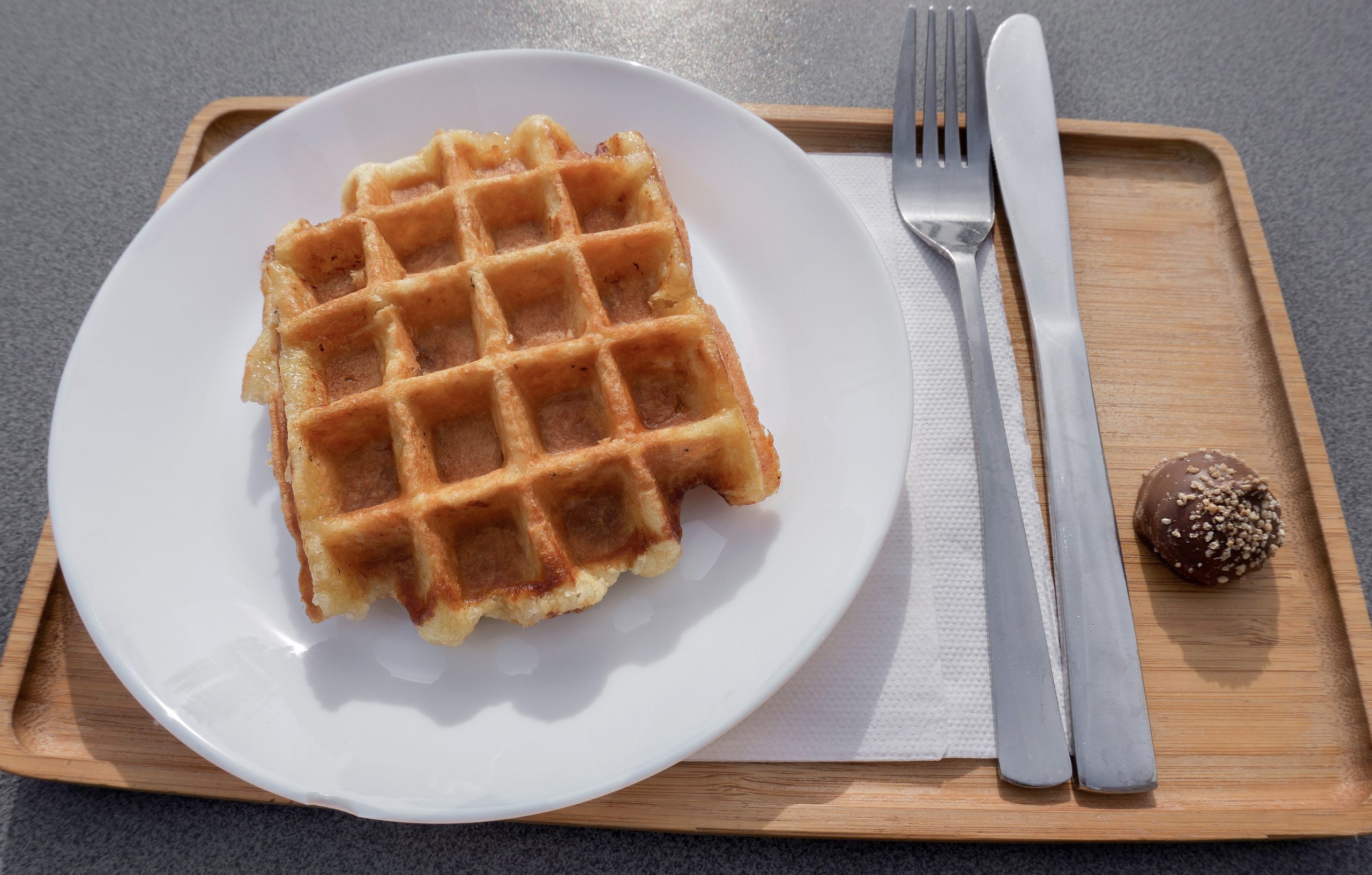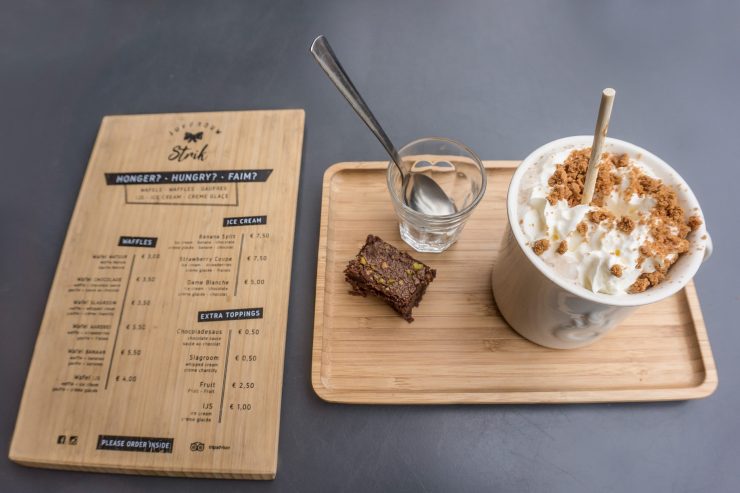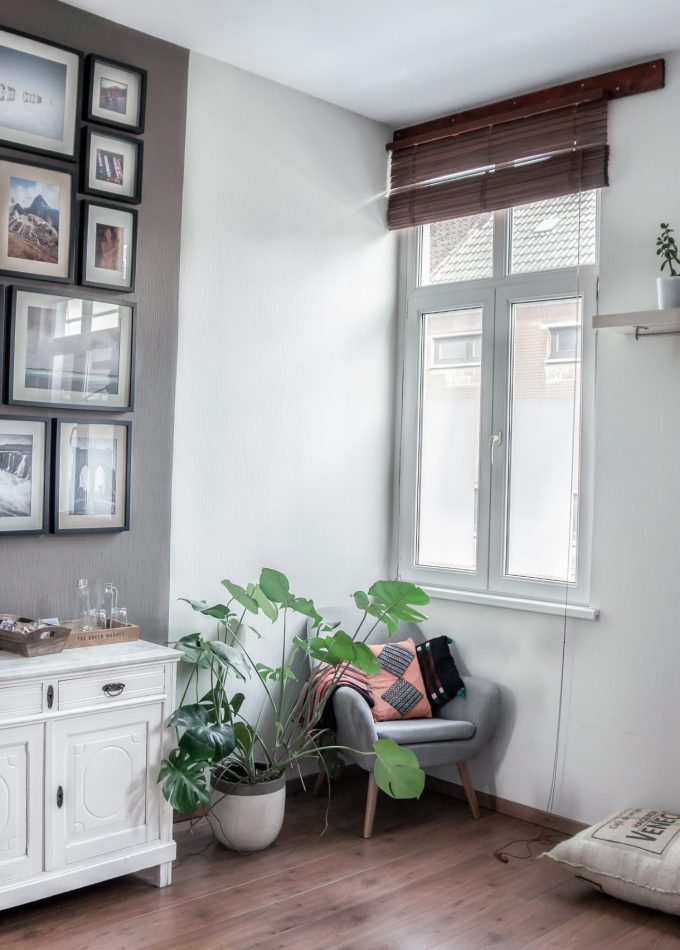 During my time in Ghent, I stayed in one of my favorite Airbnb's to date. The hosts are both avid travelers which largely influenced their decor, the large bedroom held small mementos from their travels around the world and the wall decals were perfectly fitting for a fellow traveler who also has a serious case of wanderlust. 
The waterfall shower was in a bathroom nearly as large as the bedroom and was certainly luxurious. Speculoos cookies and Belgian waffles both plain and chocolate were left at the "sweets station" and were fabulous to nosh on. 
I would recommend this Airbnb ten time over unfortunately during my stay the hosts informed me that they were currently building a new home and once it was complete this property would no longer be available. The time has officially arrived and while their home is no longer available for bookings I went ahead and linked some fabulous options below.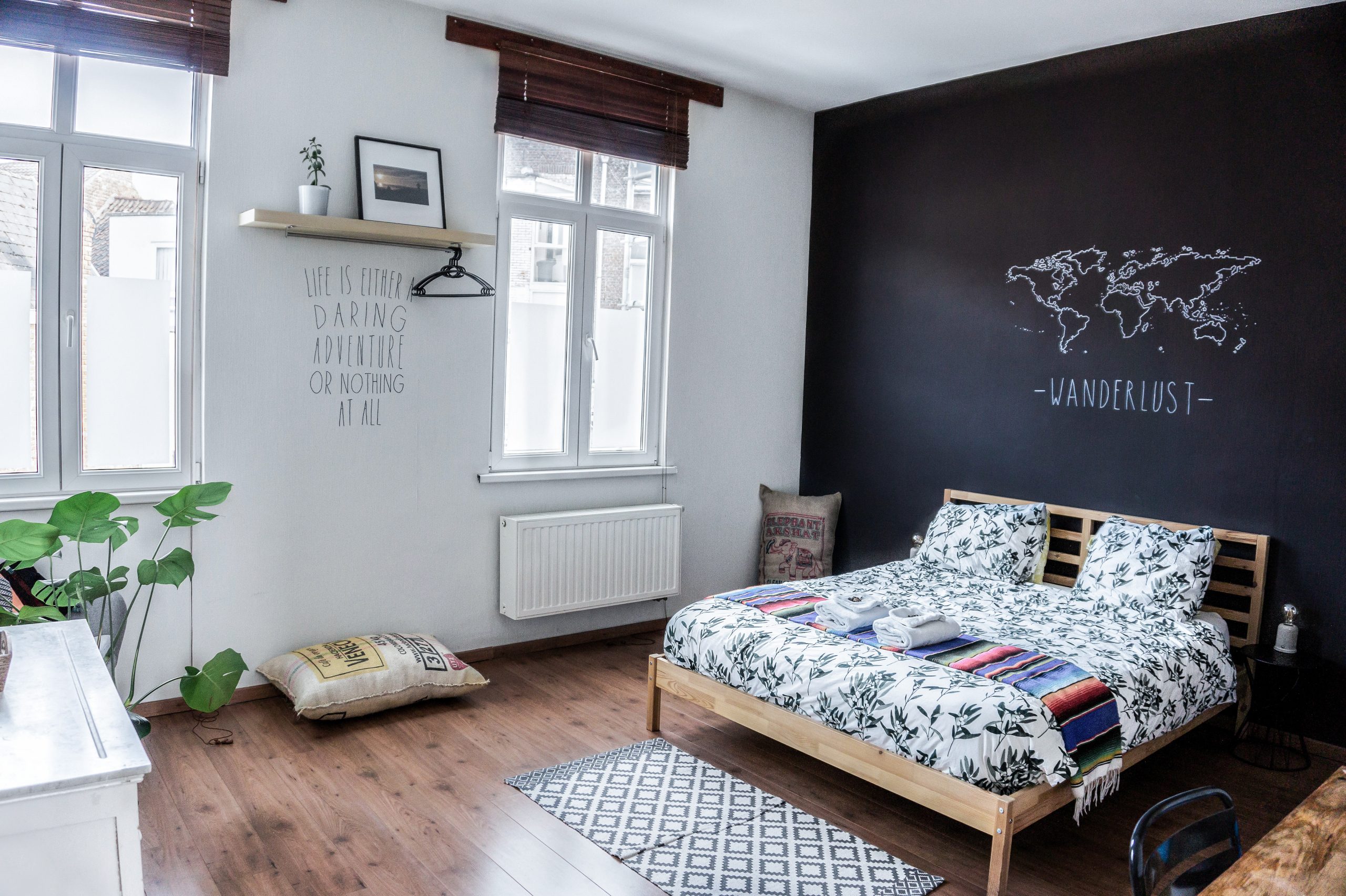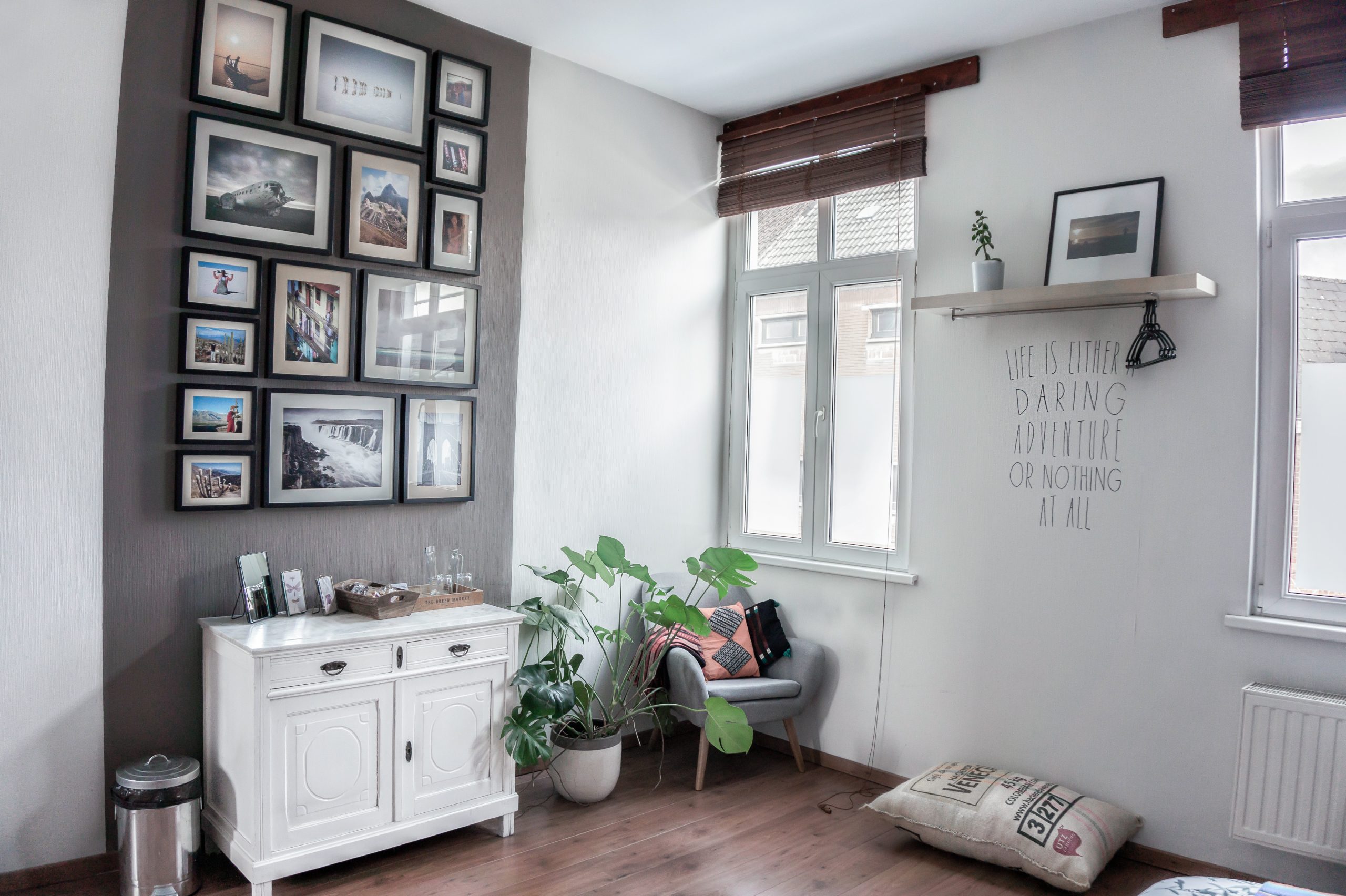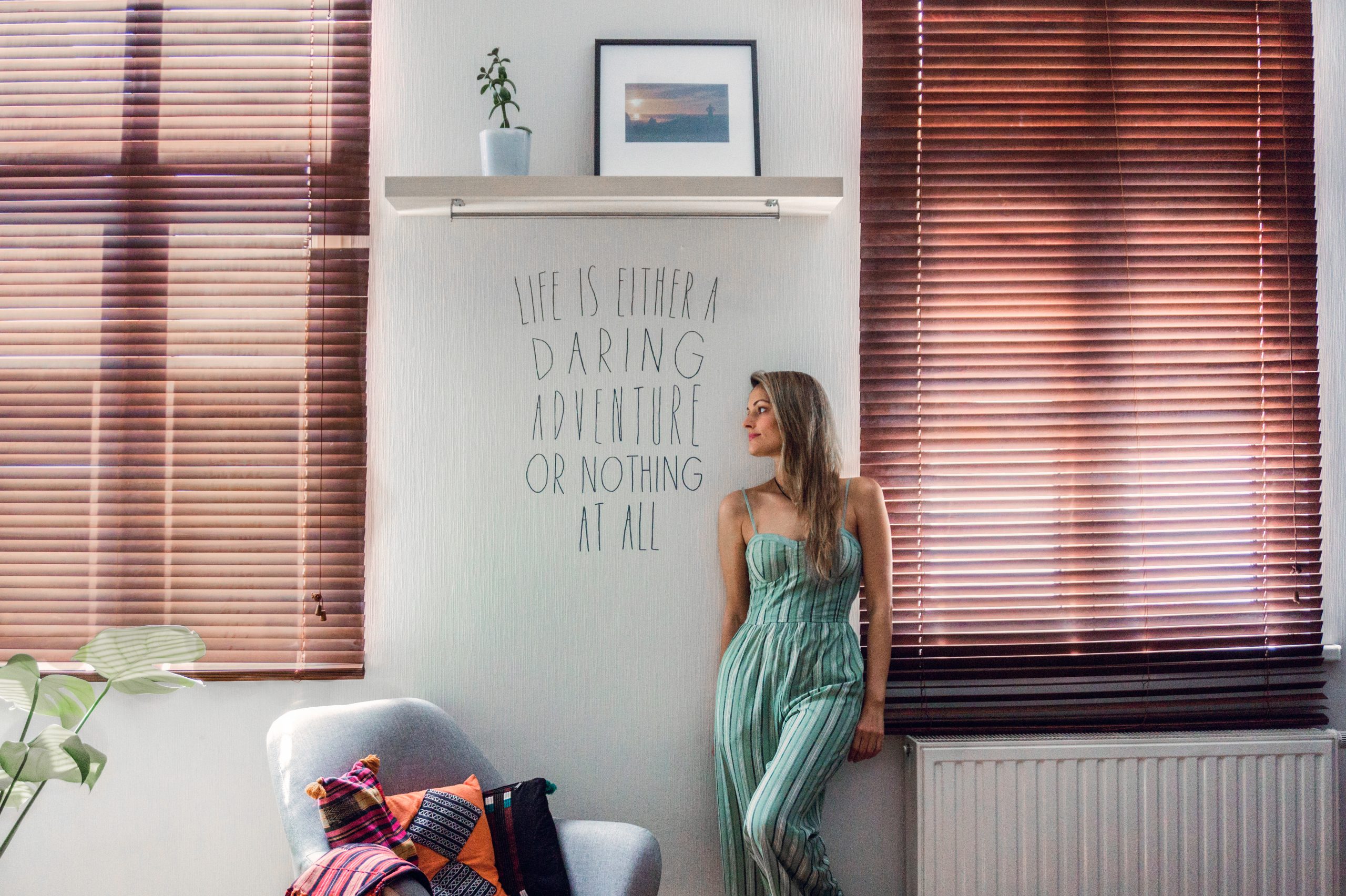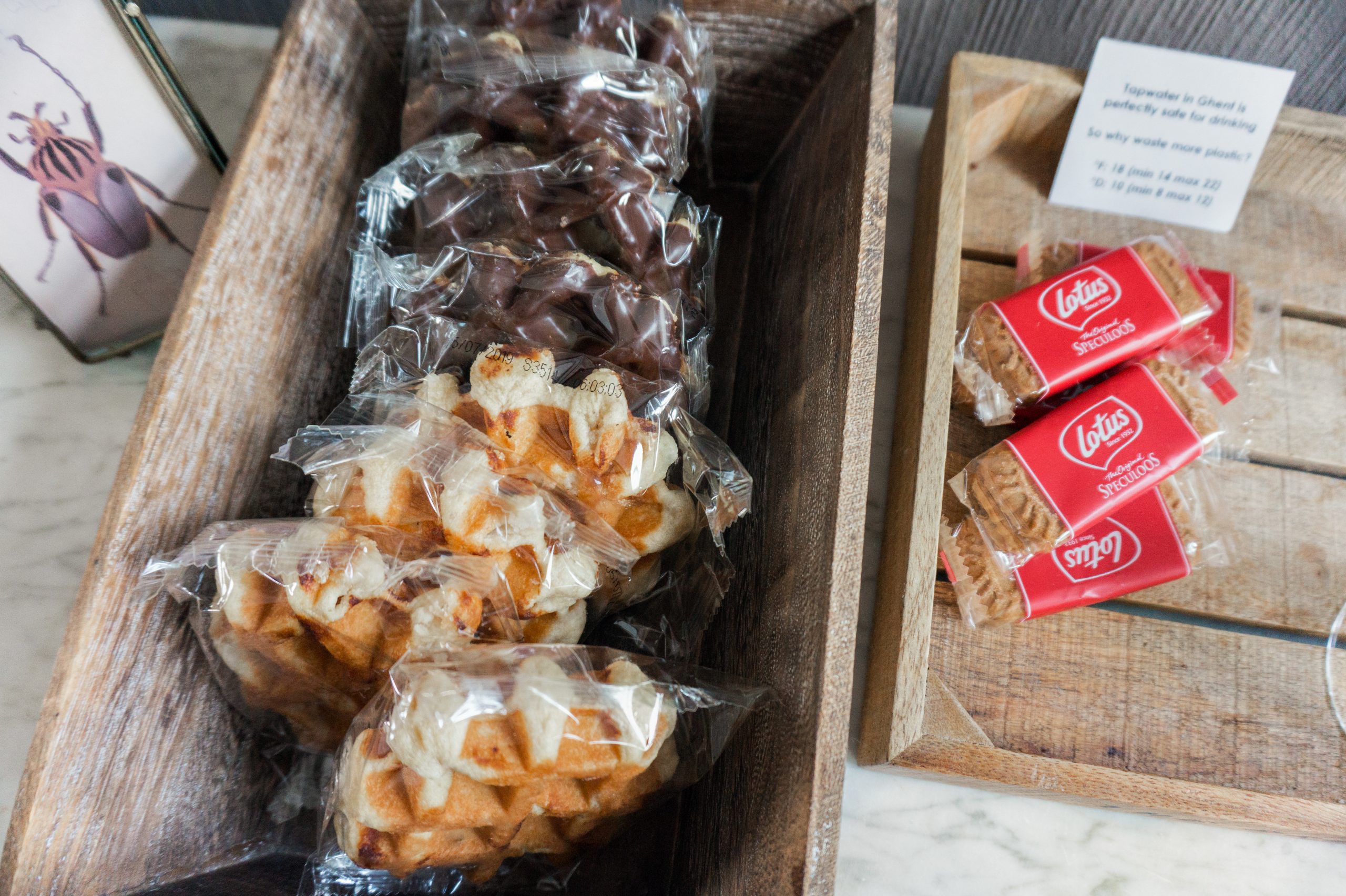 Industrial minimalist apartment with terrace
Room Type: Airbnb – Private Apartment
Rooms: 1 bedroom  – 1 bath
Price: $86+/night
(photos below courtesy of Airbnb)
Belle Epoque, in the heart of the Historic Centre
Room Type: Airbnb – Private Apartment
Rooms: 1 bedroom – 1 bath
Price: $106+/night
Charming garden studio in the historic center
Room Type: Airbnb – Private Apartment
Rooms:  Studio – 1 bath
Price: $80+/night
LIKE THIS POST? SAVE IT ON PINTEREST


clink any photo below to pin!