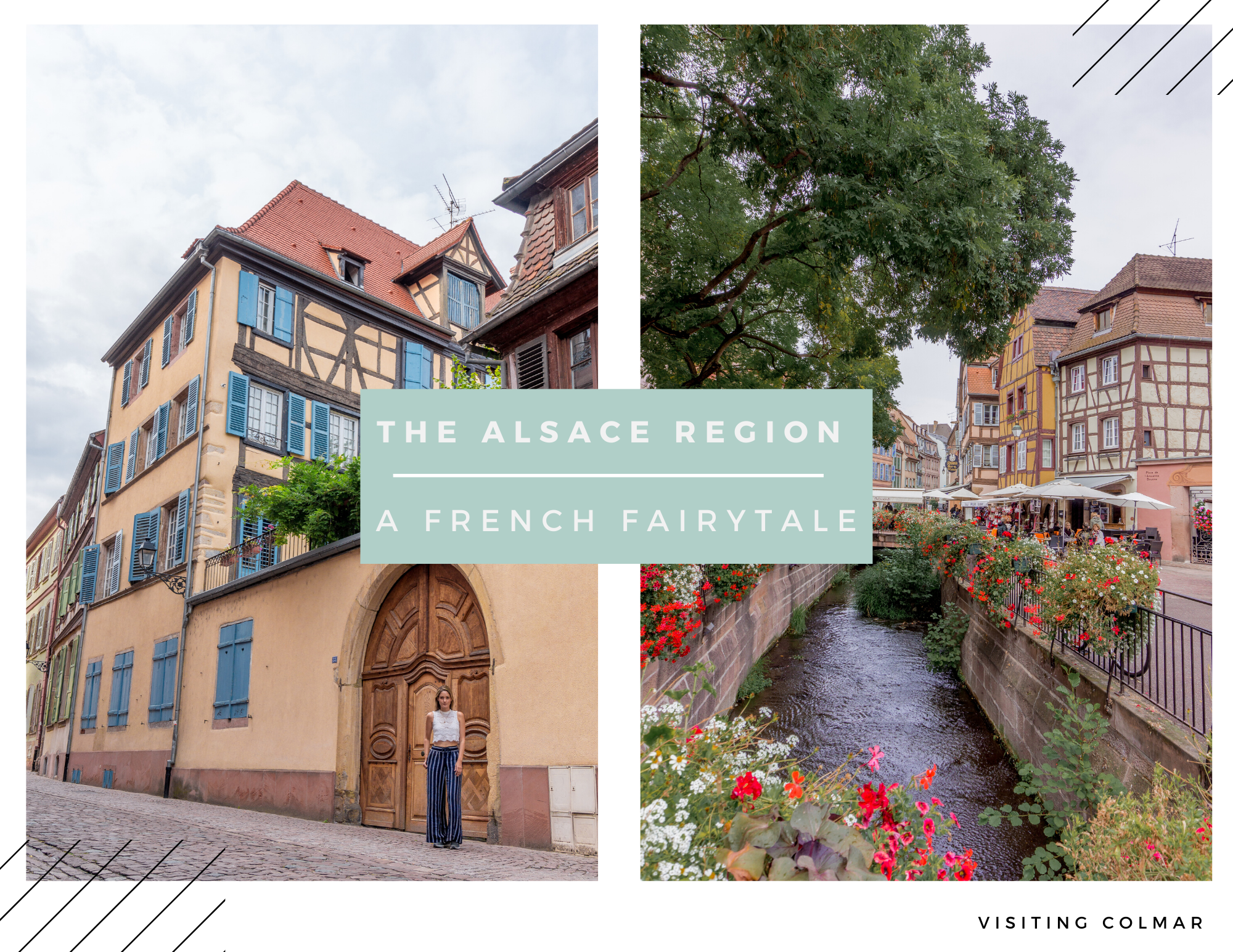 THE ALSACE REGION OF FRANCE
Alsace is a historical region in northeastern France on the Rhine River plain. Bordering Germany and Switzerland, it has alternated between German and French control over the centuries and reflects a mix of those cultures. Similar to Bordeaux, this region of France is best known for its wine typically dry, medium-bodied Pinot Blanc, Pinot Gris, Pinot Noir, Riesling, and other select grapes. 
Wine is such a large part of this region that you can even find wine and cycle maps that allow you to rent a bike and stop at wineries along the route for tastings. The cellars are located in various cities and because cycling through random fields, lost for hours without tasting any wine sounds terrible, guided tours are available from Colmar.
Colmar Bike Tours has fantastic reviews and offers tours like the 'Alsace Wine Route', 'Exploring The Vineyard', and 'Foodie Tour'.
If you prefer more wine and less peddling, this company will gladly chauffeur you around in a minivan for a half-day wine tour. 
Want to get a real feel for the Alsace region? this tour looks amazing. Spend a full day visiting Alsace's most picturesque villages like Eguisheim, Kayserberg, Ribeauvillé, and Riquewihr and visit a typical wine cave to taste a variety of wines. Round-trip transportation from your accommodations in Colmar is also included.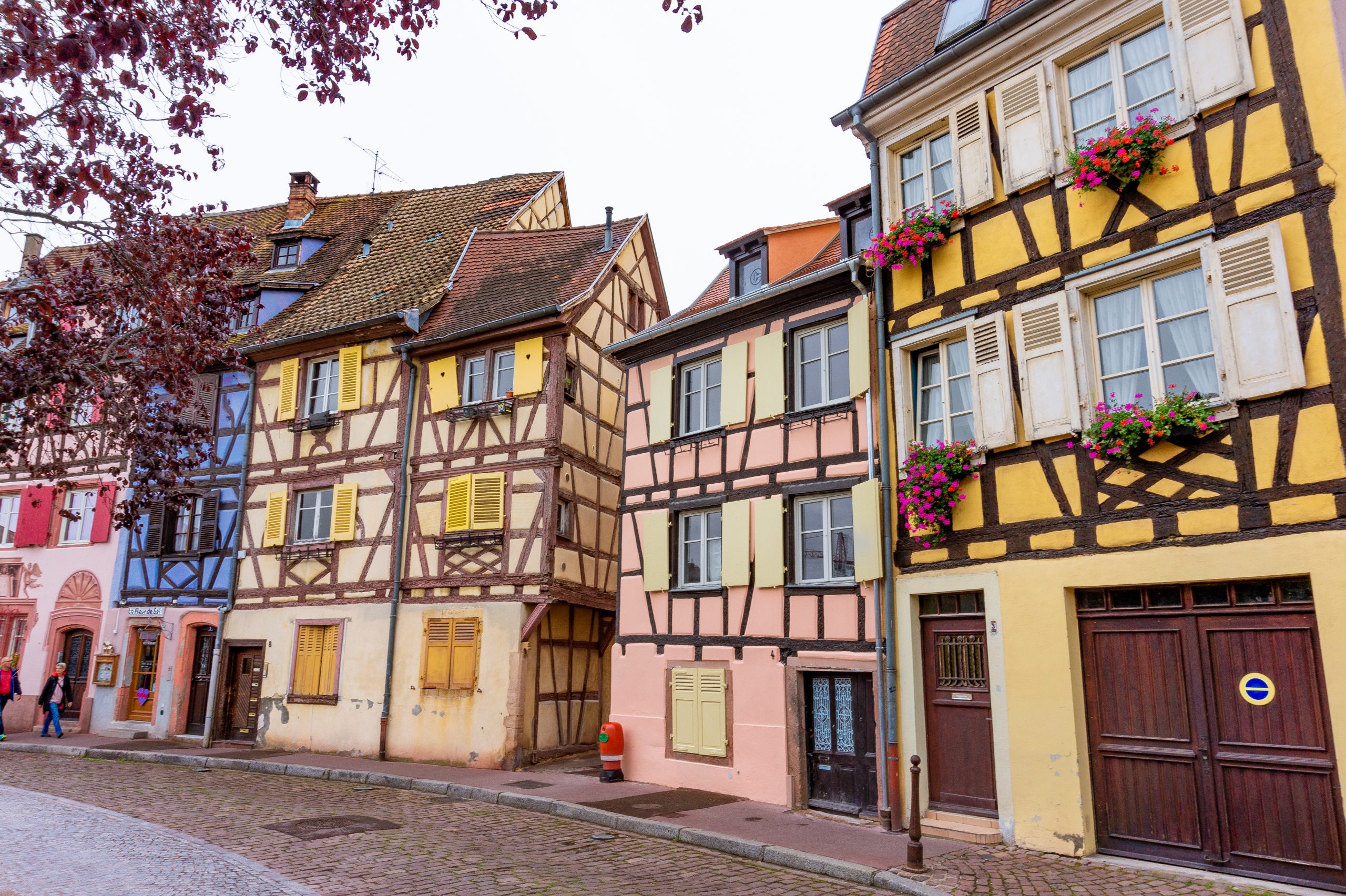 VISIT COLMAR'S PETITE VENISE 
It is said that the towns in Alsace are what inspired Belle's hometown in Beauty and the Beast and I'm honestly not surprised. Walking down Colmar's cobblestone streets you will find timbered houses with children's rocking horses sitting on the windowsills and garden watering cans hanging from the exterior of buildings. It's strange to think people actually live in a town where you feel like you're strolling a Disney film set. Petite Venise also known as "little Venice" is Colmar's most visited and picturesque area perfect for strolling along floral lined canals.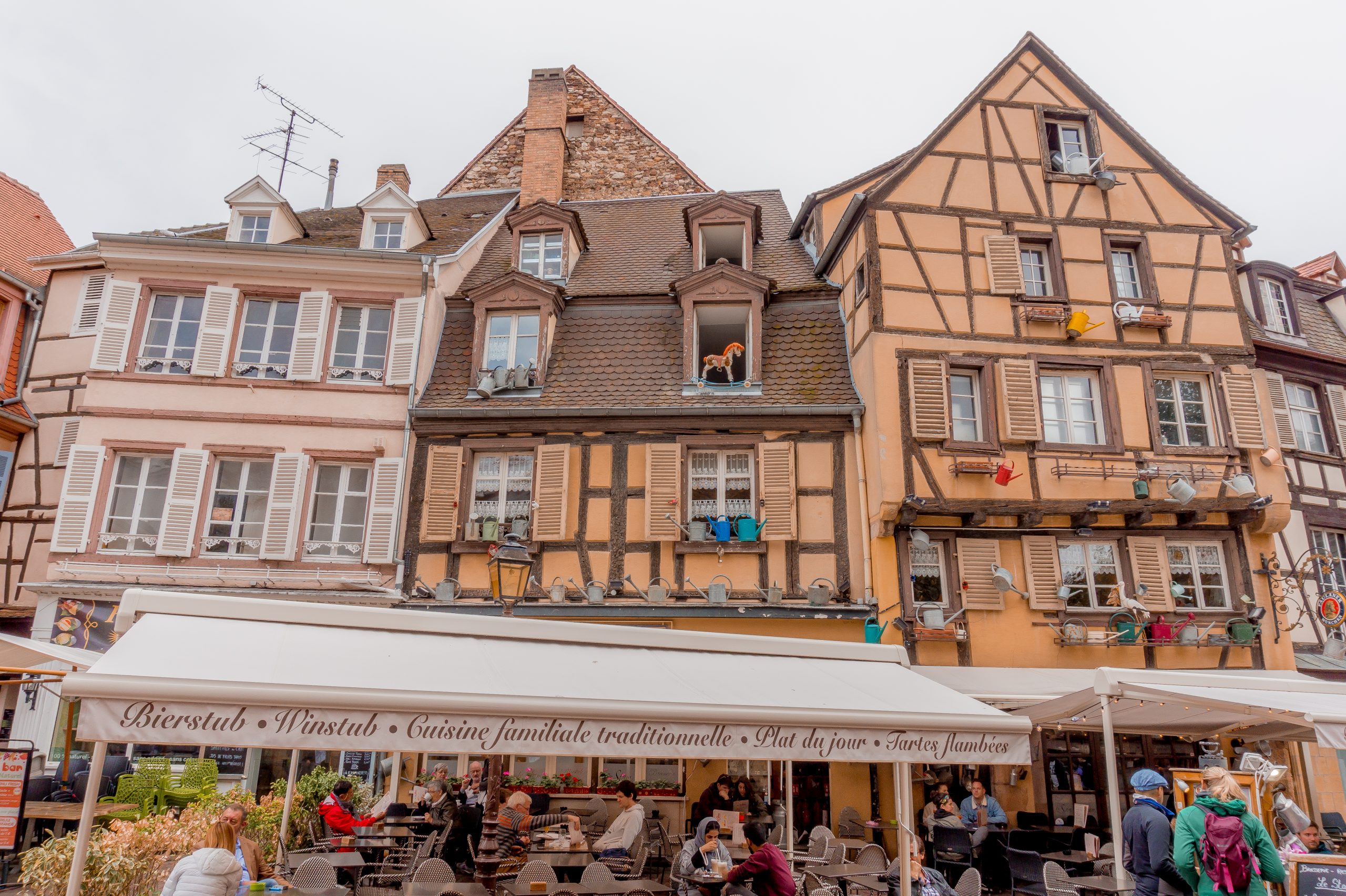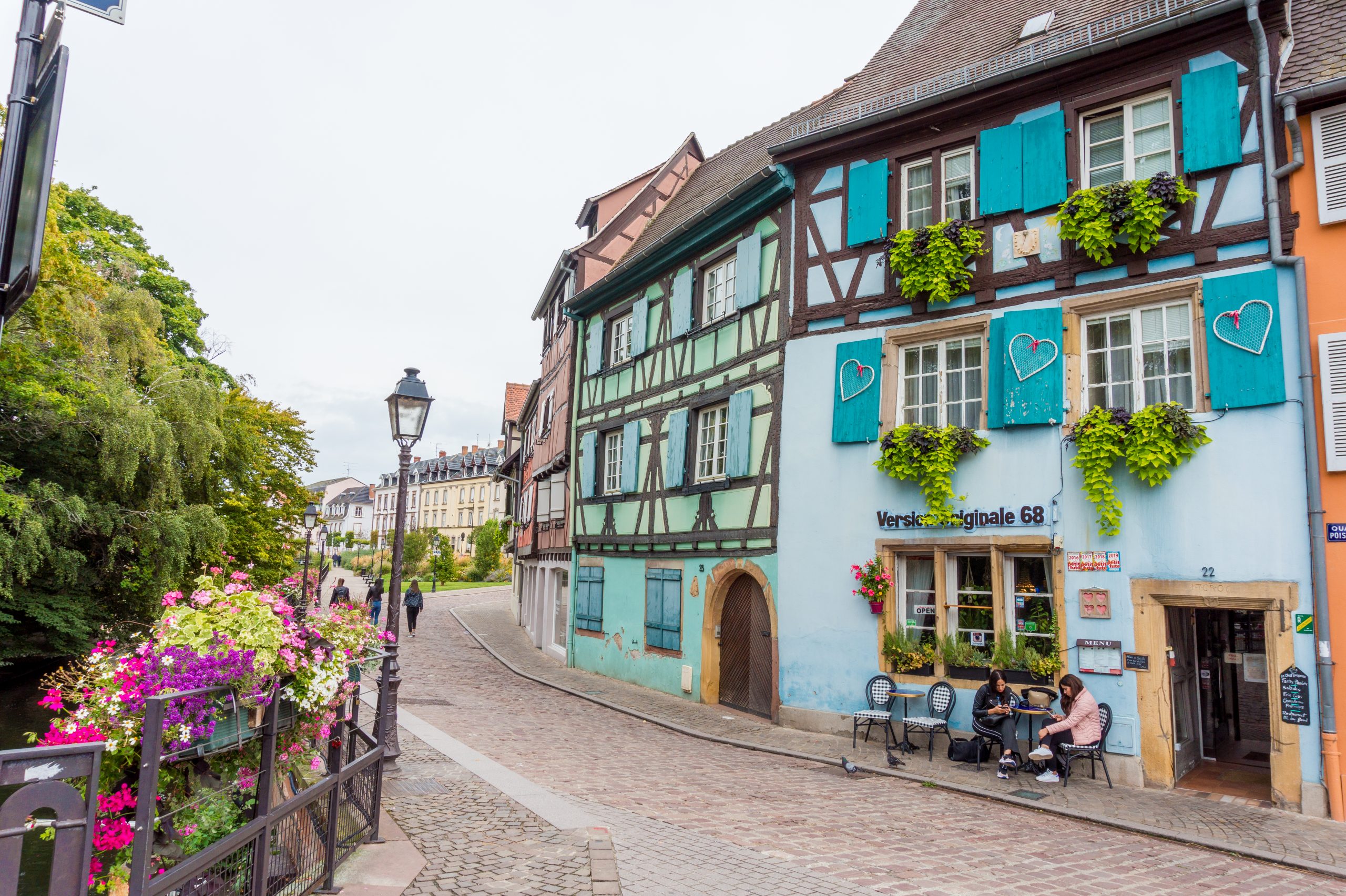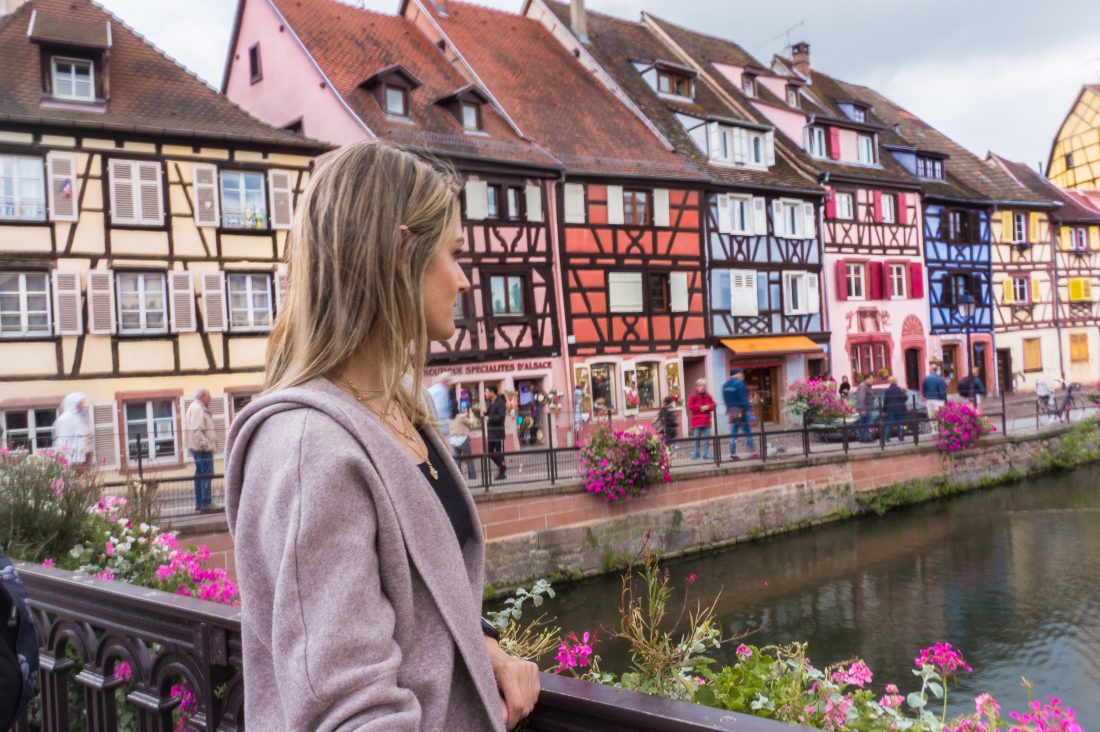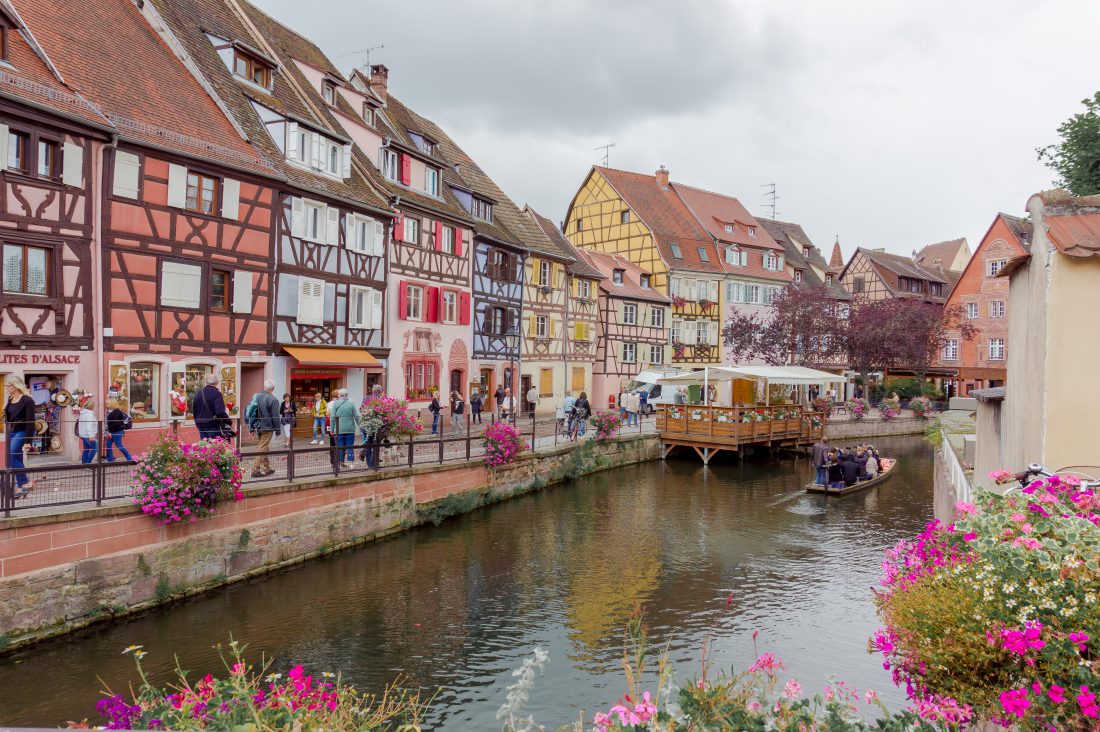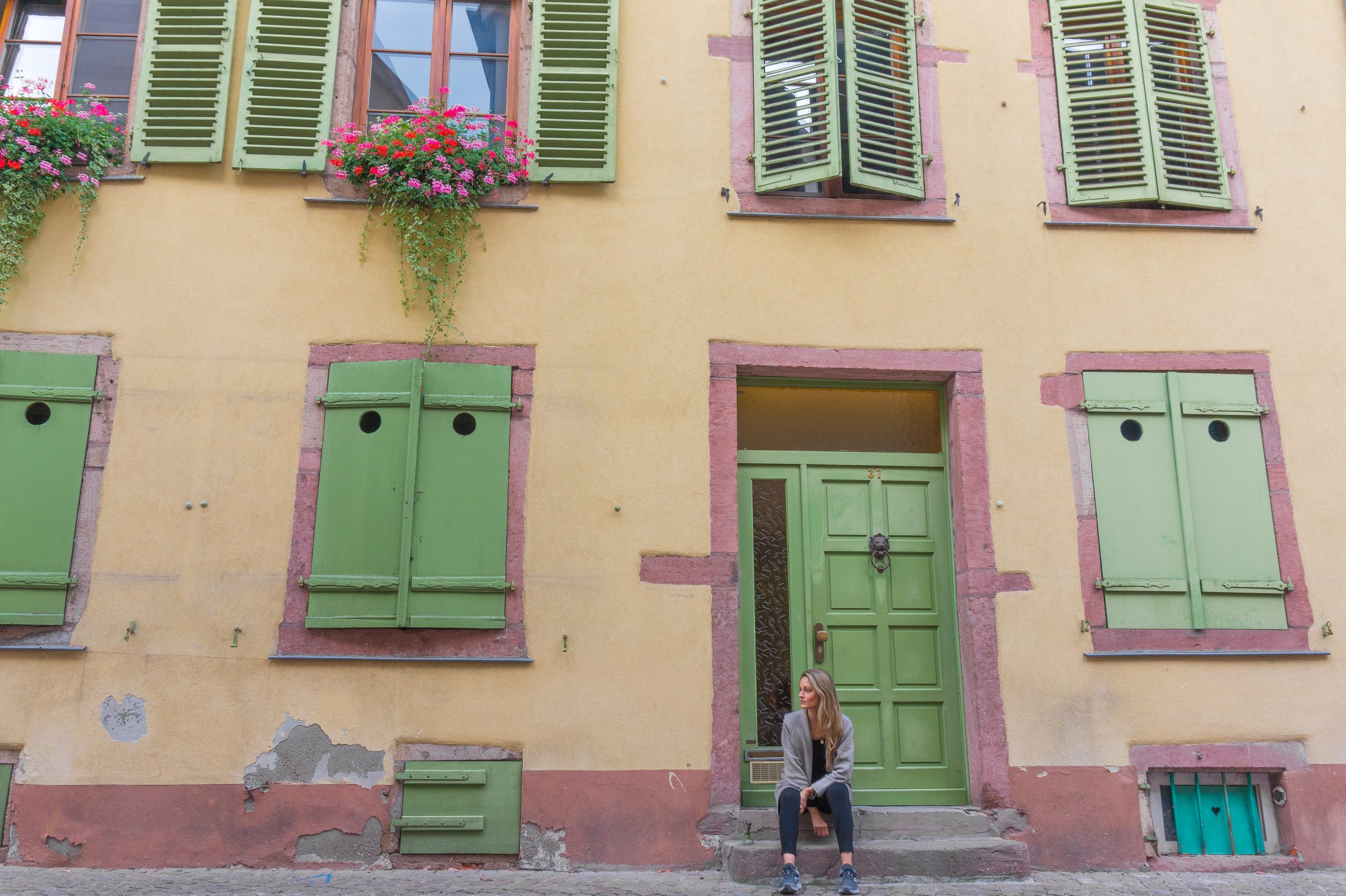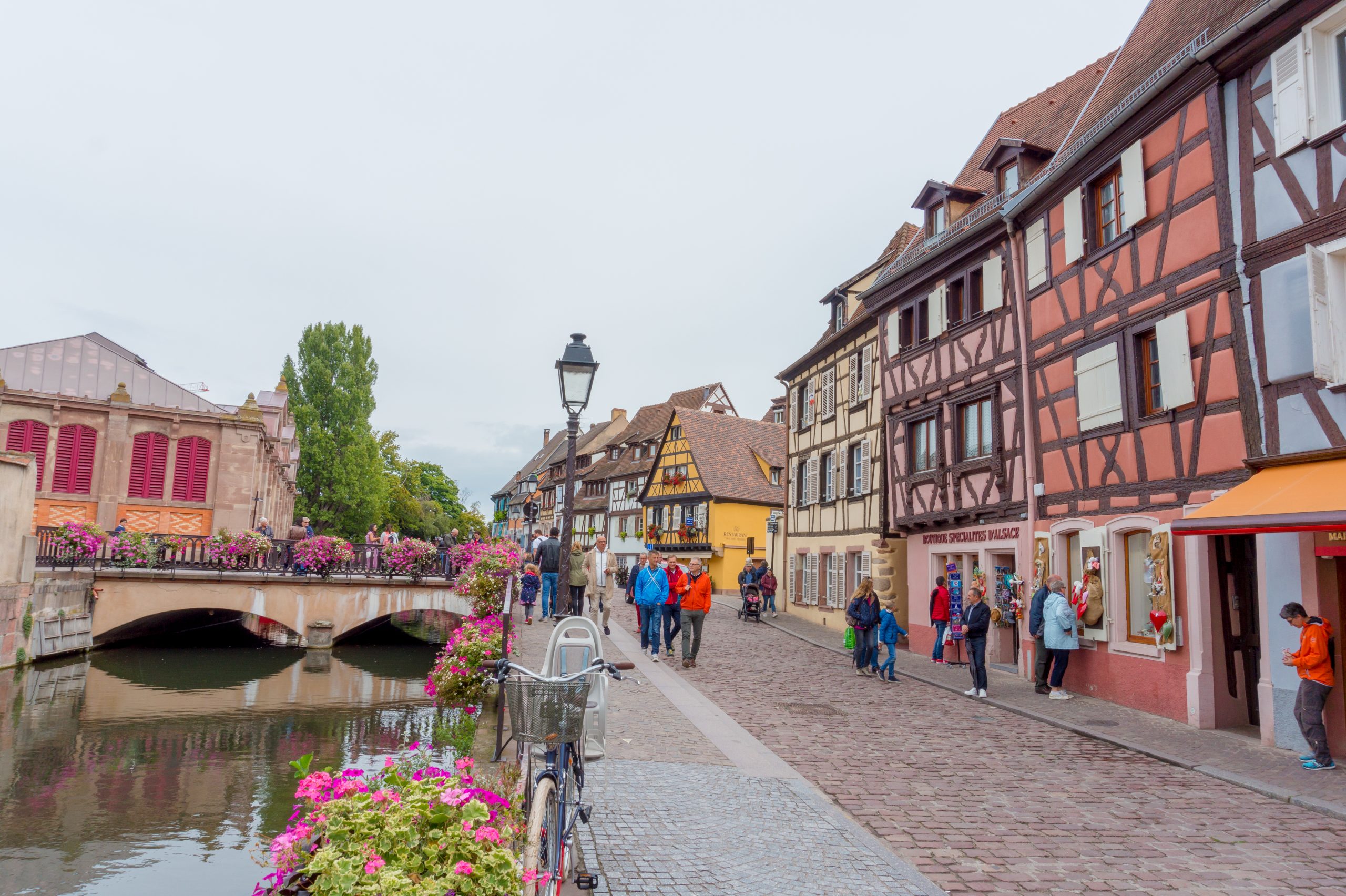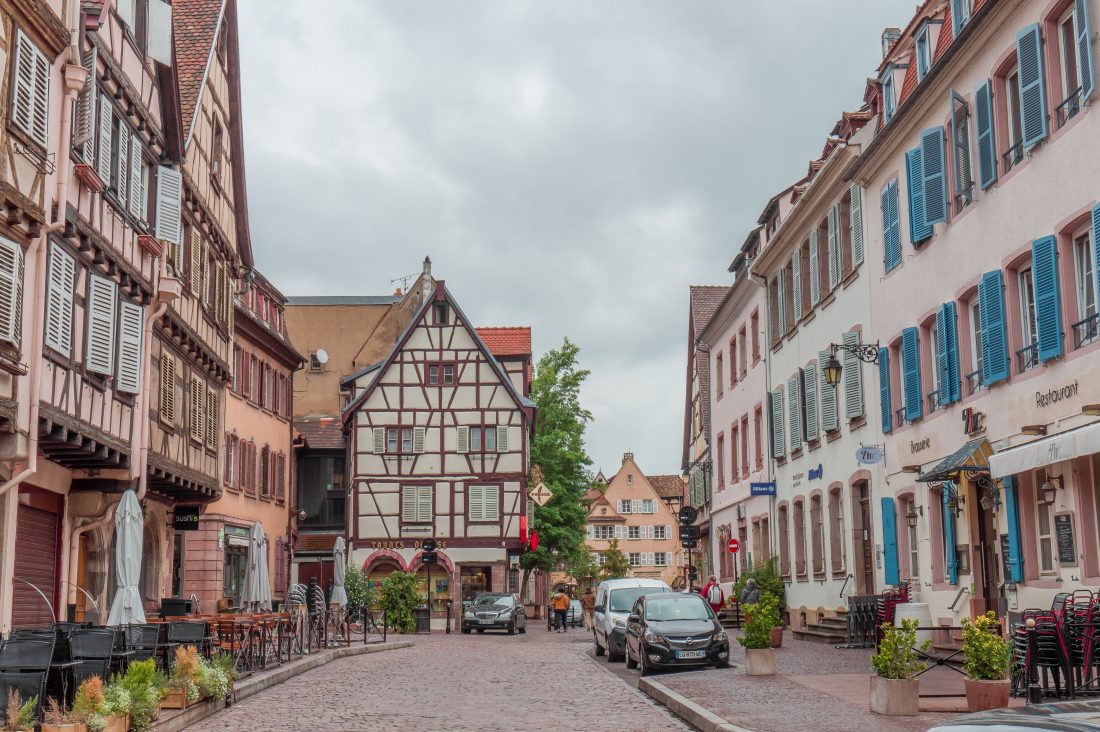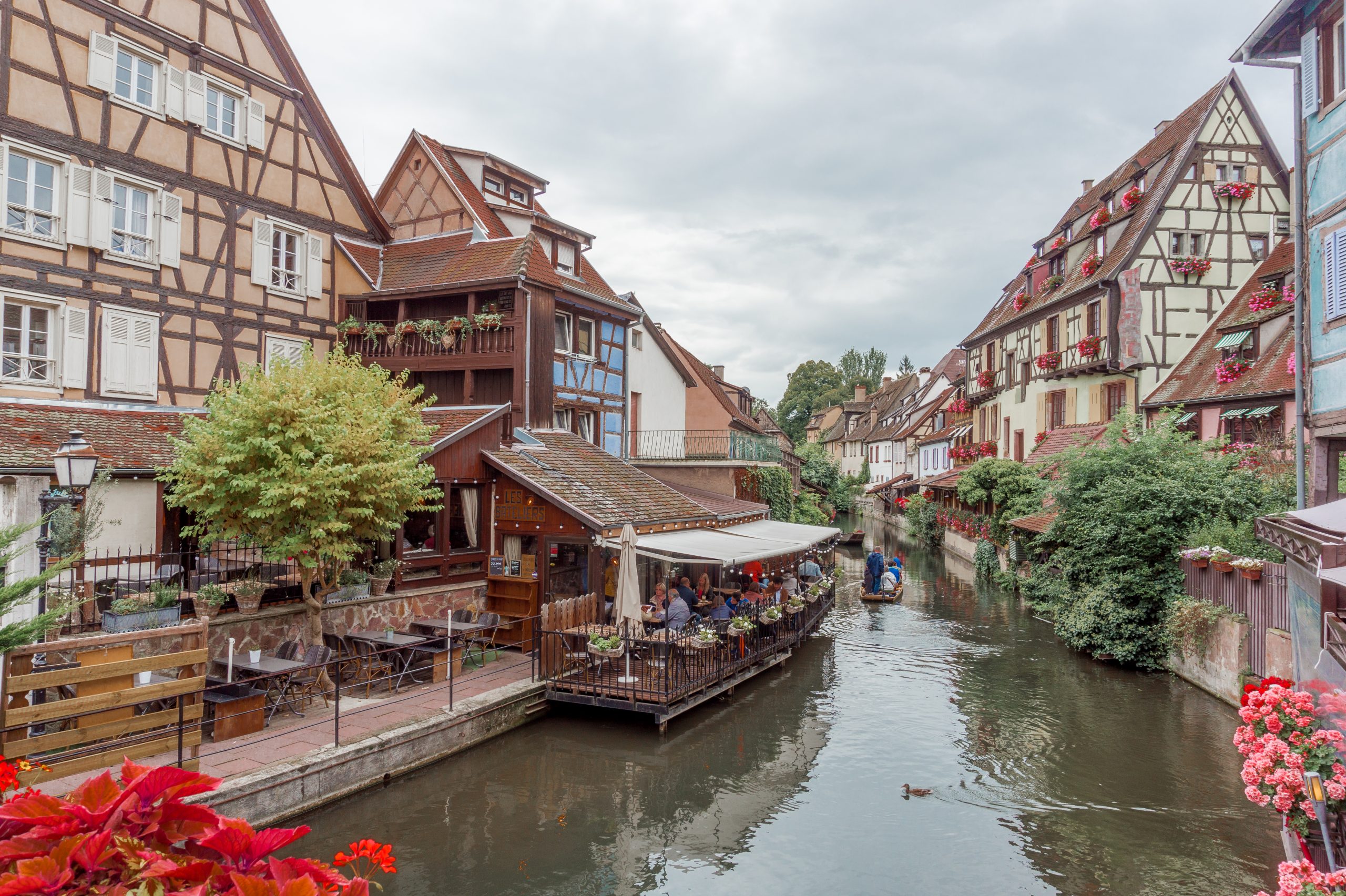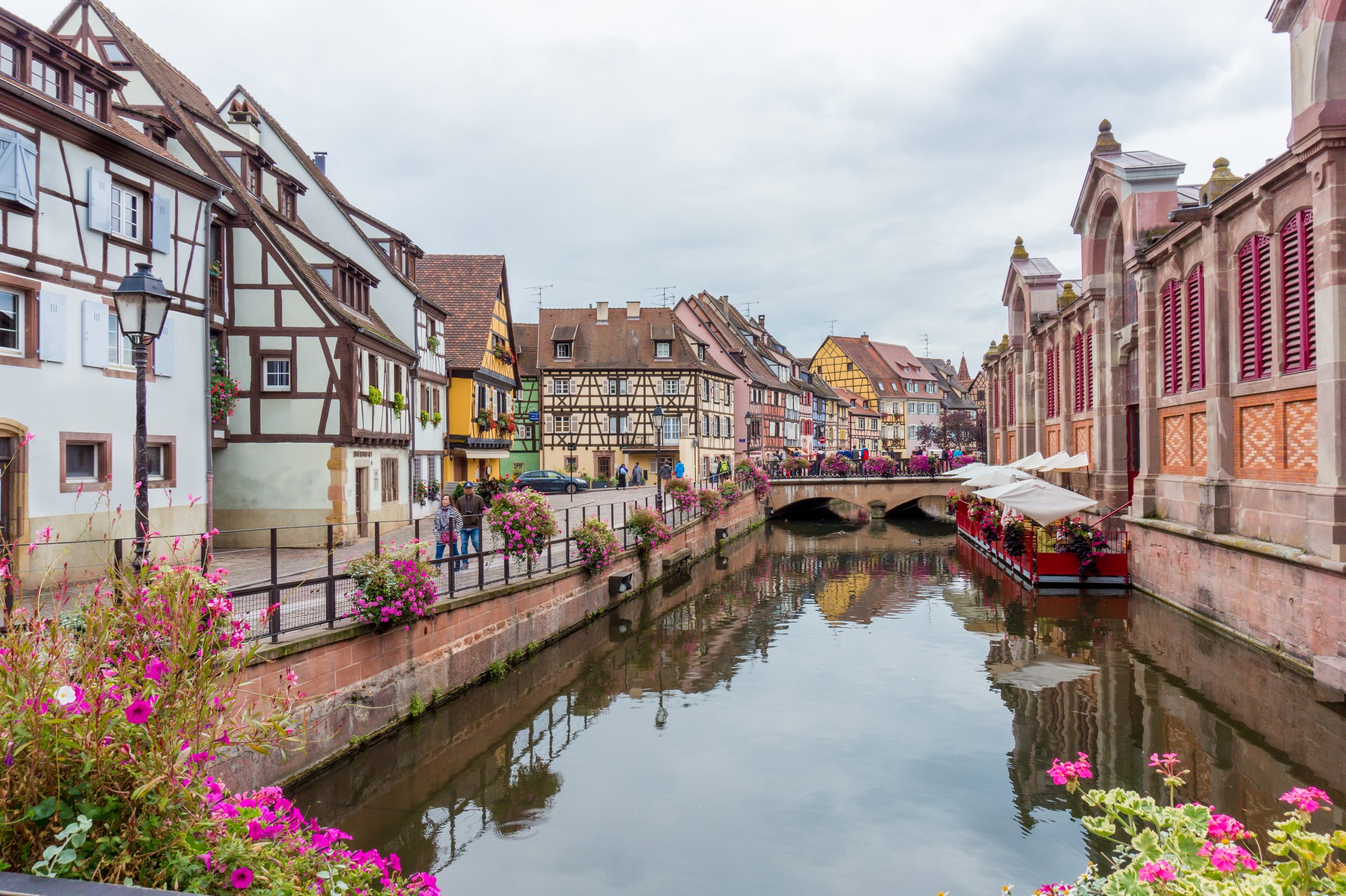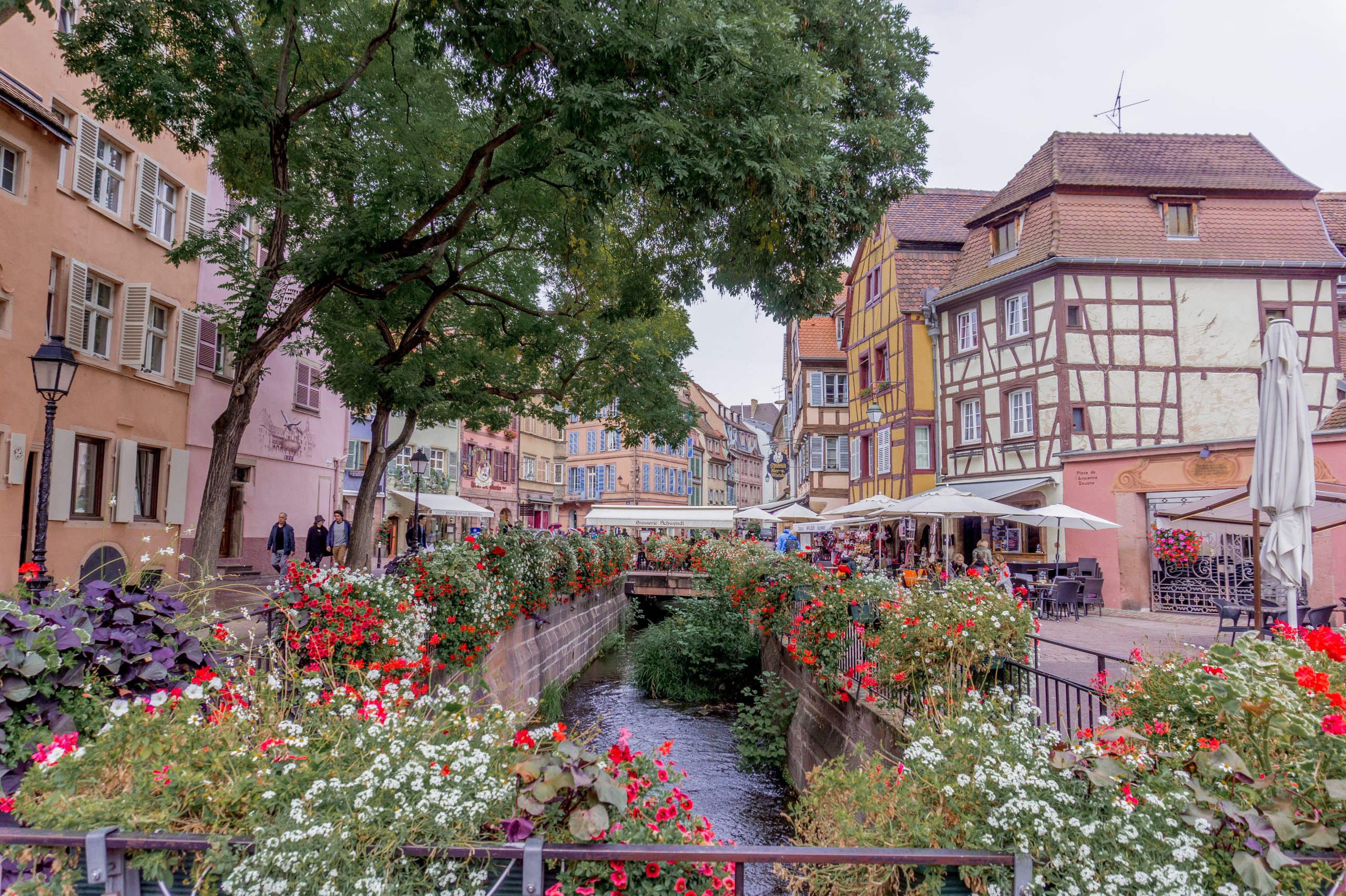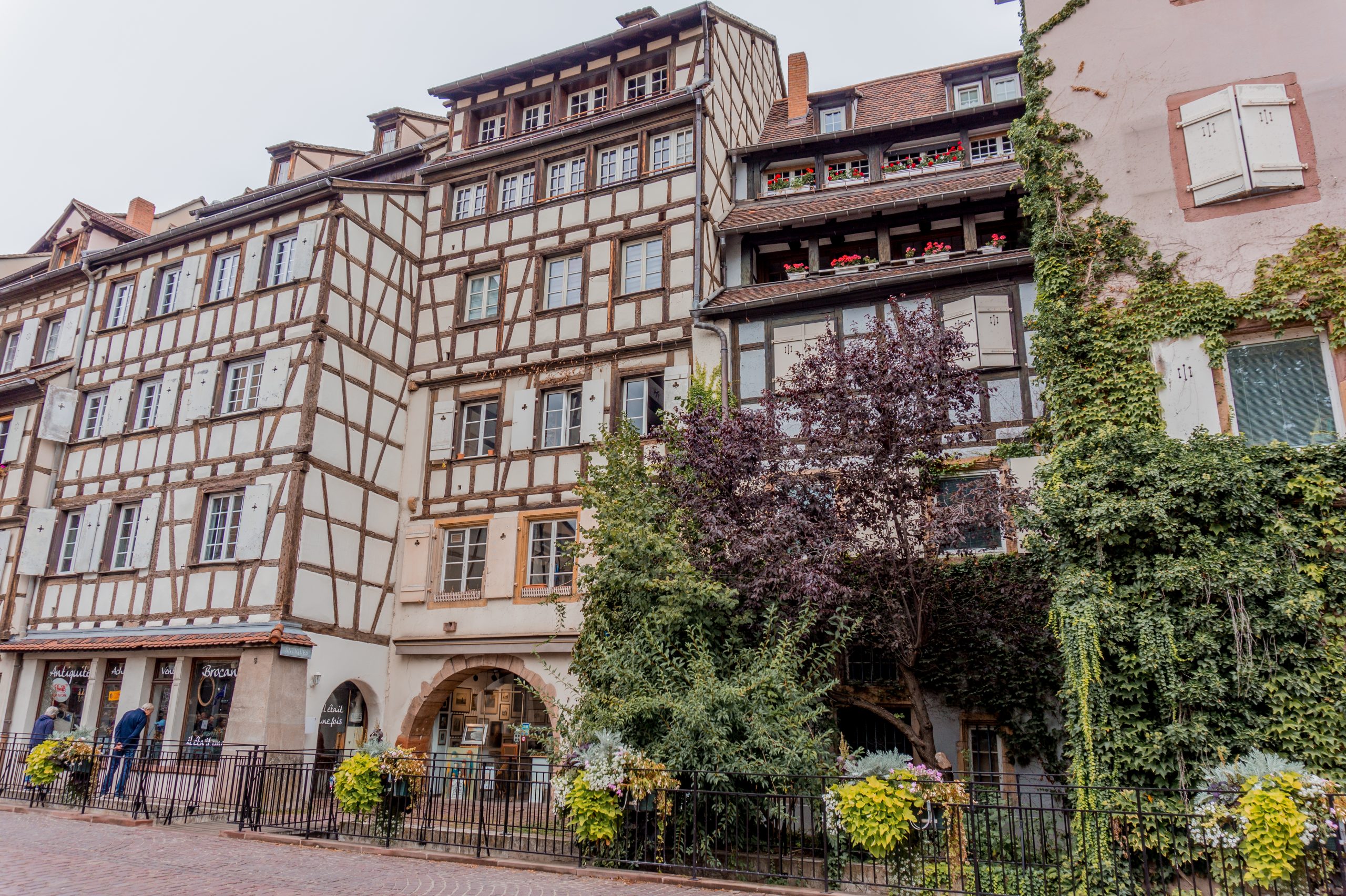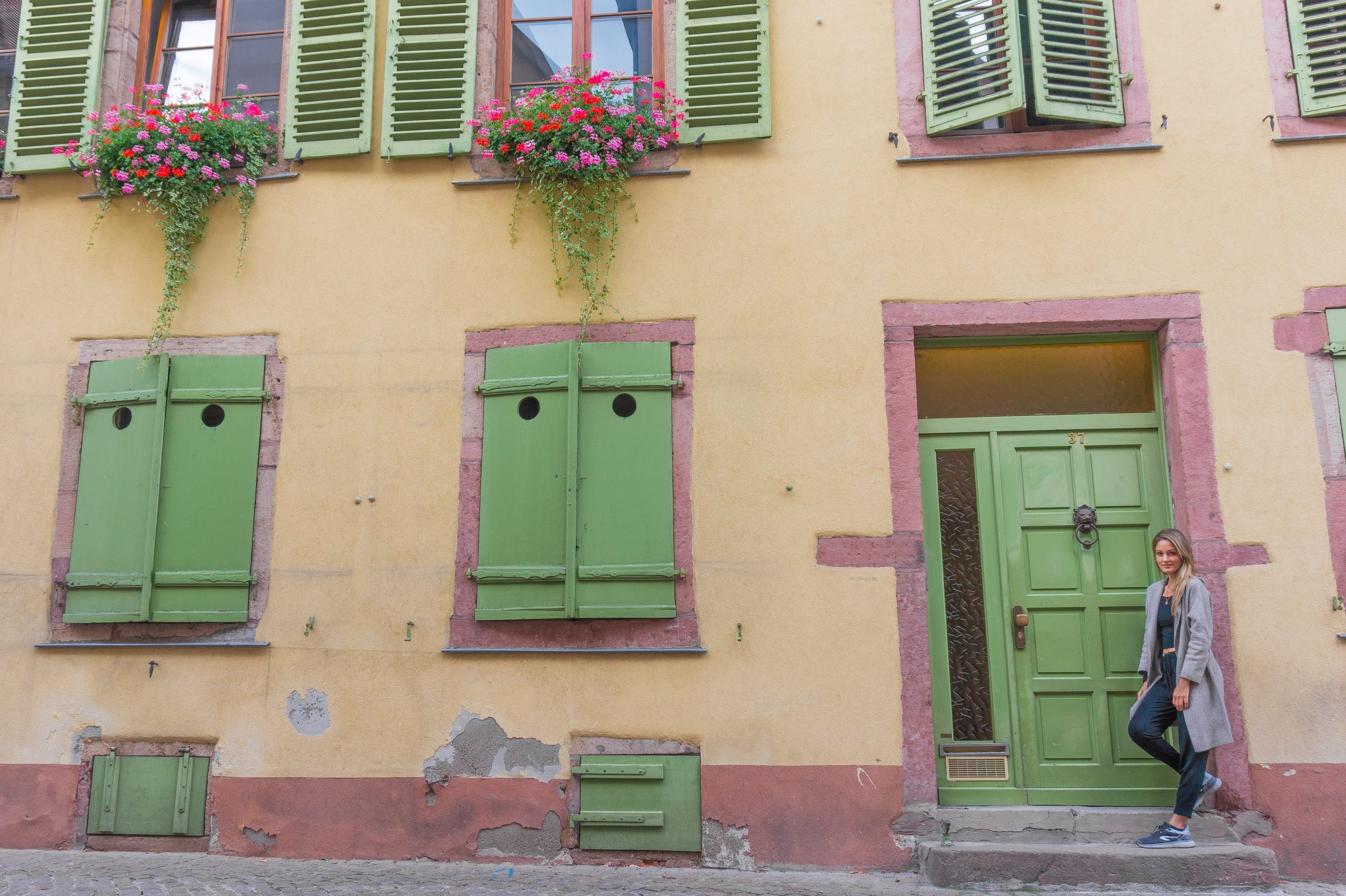 TRADITIONAL FOODS TO TRY 
Flammekueche "Tarte flambée".  

A

thin-crust pizza topped with crème fraîche, bacon, and onion, flammekueche

is to Alsace what pizza is to Italy.

It's seriously delicious and I recommend eating as much of it as possible during your time in Colmar. If you're vegetarian you can order yours without bacon.
Kougelhopf a sweet brioche in the shape of a canelé, garnished with almonds and raisins, and soaked in kirsch or rum.
Pretzel "Bretzel" is a traditional snack in the Bavarian region of Germany and given that Colmar is so close to the border of Germany, it's also a staple here. 
Bread and Charcuterie: Try local cheese varieties like Munster and Barikass.
WHERE TO EAT
Gilg is the highest-ranked, most talked about bakery in Colmar, and the perfect place to try Kougelhopf. Check out their reviews here.
La Stub is a restaurant I hadn't planned on visiting but after arriving in Colmar from Paris, I was starving and it was the closest restaurant to my Airbnb so I gave it a try. I thought their Flammekueche was absolutely delicious but I had nothing to compare it to so the next day I visited the restaurant that so many raved about online. When I arrived it was raining and there was already a line forming which I took as a testament to the excellence of their food.

They were strict about not letting people inside to wait and guests were only able to enter once a table emptied. After waiting over 30 minutes which I have never done when traveling, I was finally seated. Was it worth the wait? No, the Flammekueche was mediocre as was the customer service. While I was certainly a bit disappointed since I had it bookmarked on my phone for months, I now have the experience to say that La Stub hands down have the best Flammekueche in Colmar with customer service to match. Check out their reviews here.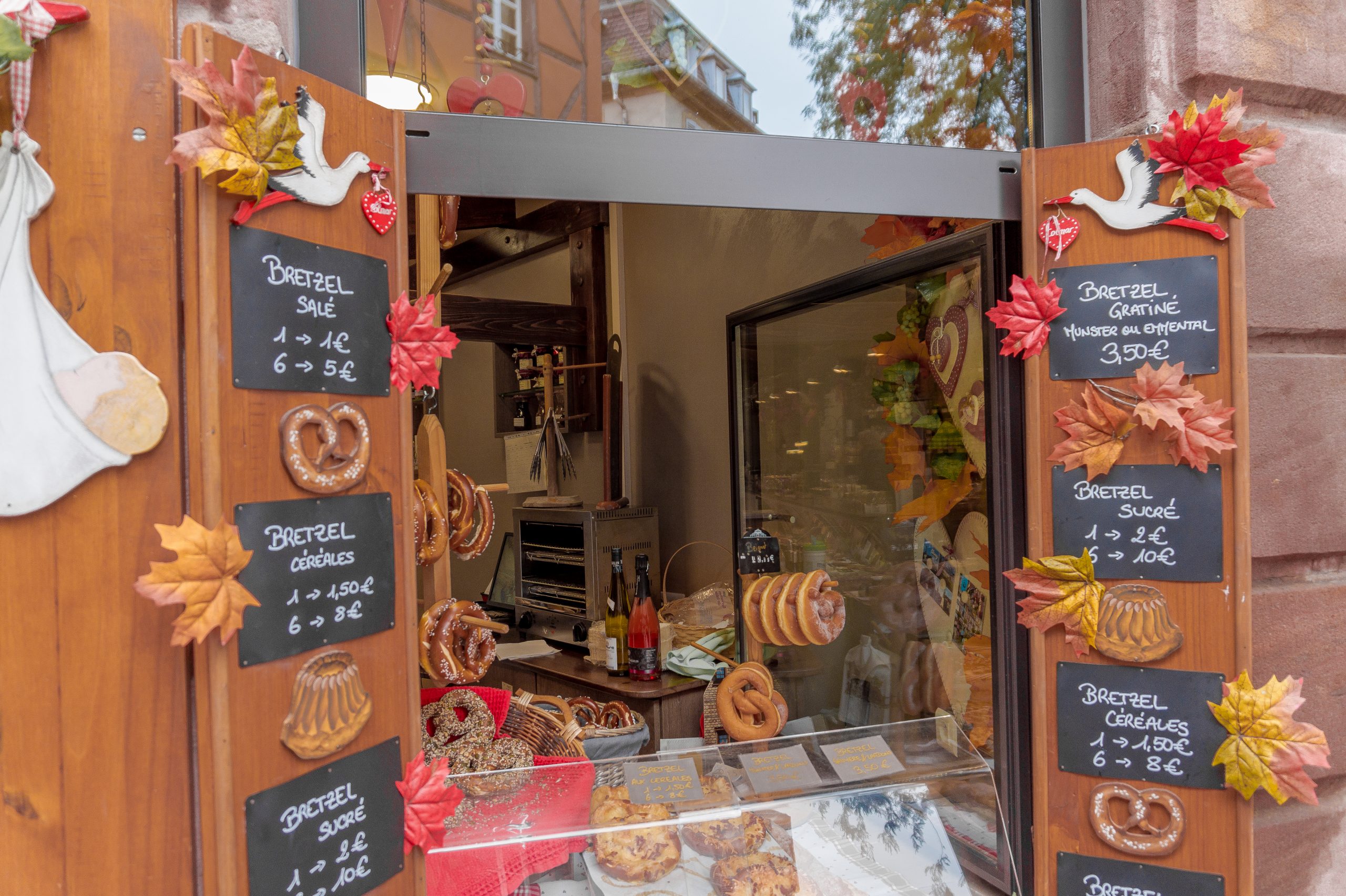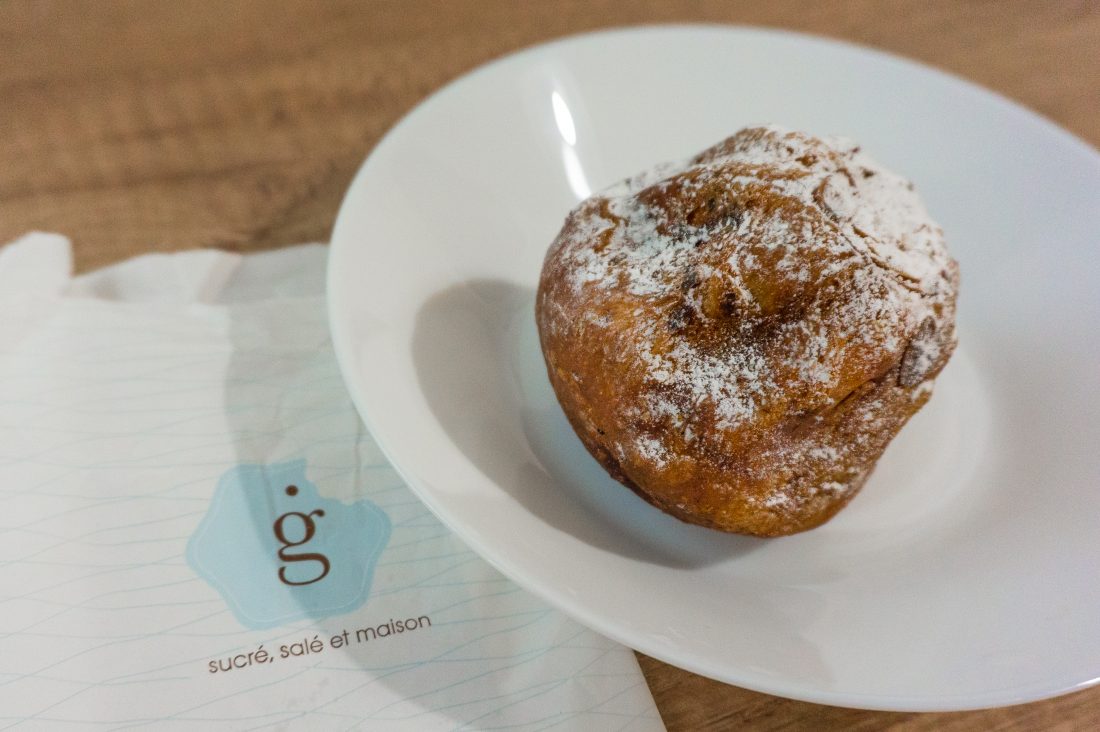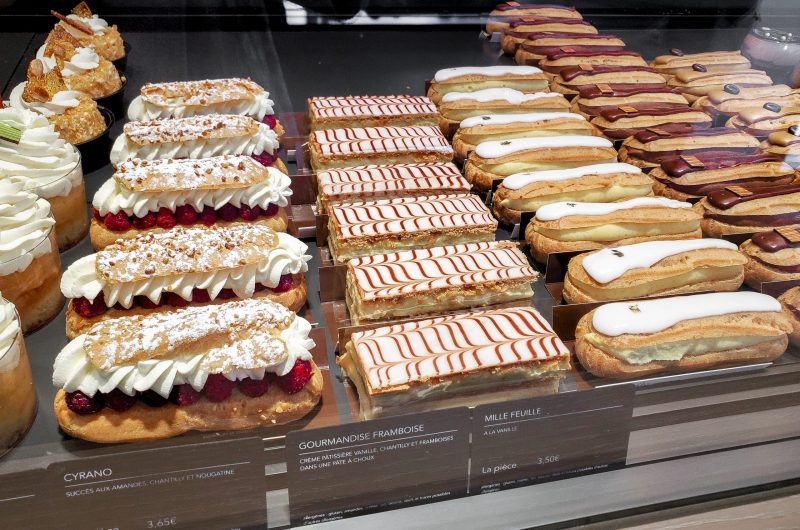 Brasserie Des Tanneurs has to be one of the most photographed buildings in Colmar and for good reason, it's absolutely adorable. The exterior is covered with bright red hearts, watering cans, and a bike dangling from one of the windows. Interested in staying for dinner? Check out their reviews here.
The Pfister House was built in 1537 and despite its medieval features, the house is the first example of architectural renaissance and has become one of the symbols of old Colmar. 
La Magie de Noel is a Christmas store and if you're wondering why it's open during summer it's because Colmar is known for its Christmas markets and for being magical during the Holiday's and pretty much year-round. As a Christmas baby, I oddly appreciate Santa Claus standing in the doorway of a store in September but either-way its the perfect place to buy a souvenir ornament for your tree later in the year.
Statue of Liberty plaques are something you may stumble upon if you keep a close eye on the ground when walking. The copper statue was a gift from the people of France to the people of the United States and was designed by French sculptor Frédéric Auguste who you guessed it, was born in Colmar. 
Monoprix is a major French retail chain that combines a full-service grocery store, clothing, household items, and gifts. Not only is this the perfect place to pick up groceries for dinner or a quick pre-made salad for lunch, but it's also the best place for beauty products. You've probably read about French Pharmacies being "the place to go" but did you know that Mononprix offers the same products but is more affordable. The prices at Monoprix were 2-3 euros cheaper and they offered beauty gift sets in addition to store sales. If you're looking to purchase your favorites from Biotherm, Nuxe, or La Roche-Posay, be sure to stop here.
St Martin's Church is a gothic cathedral built between 1235 and 1365. If you're staying in the center near Petit Venise, it's on the way to Monoprix so it's worth strolling by. 
Le Comptoir de Mathilde "Delicatessen & Chocolate" is a gift and specialty shop selling local oils, vinaigrette, pâté, and chocolate. Samples are offered and if you have room in your suitcase, check out their large chocolate squares which come with a wooden mallet that can be used to smash the square into smaller bite-size pieces.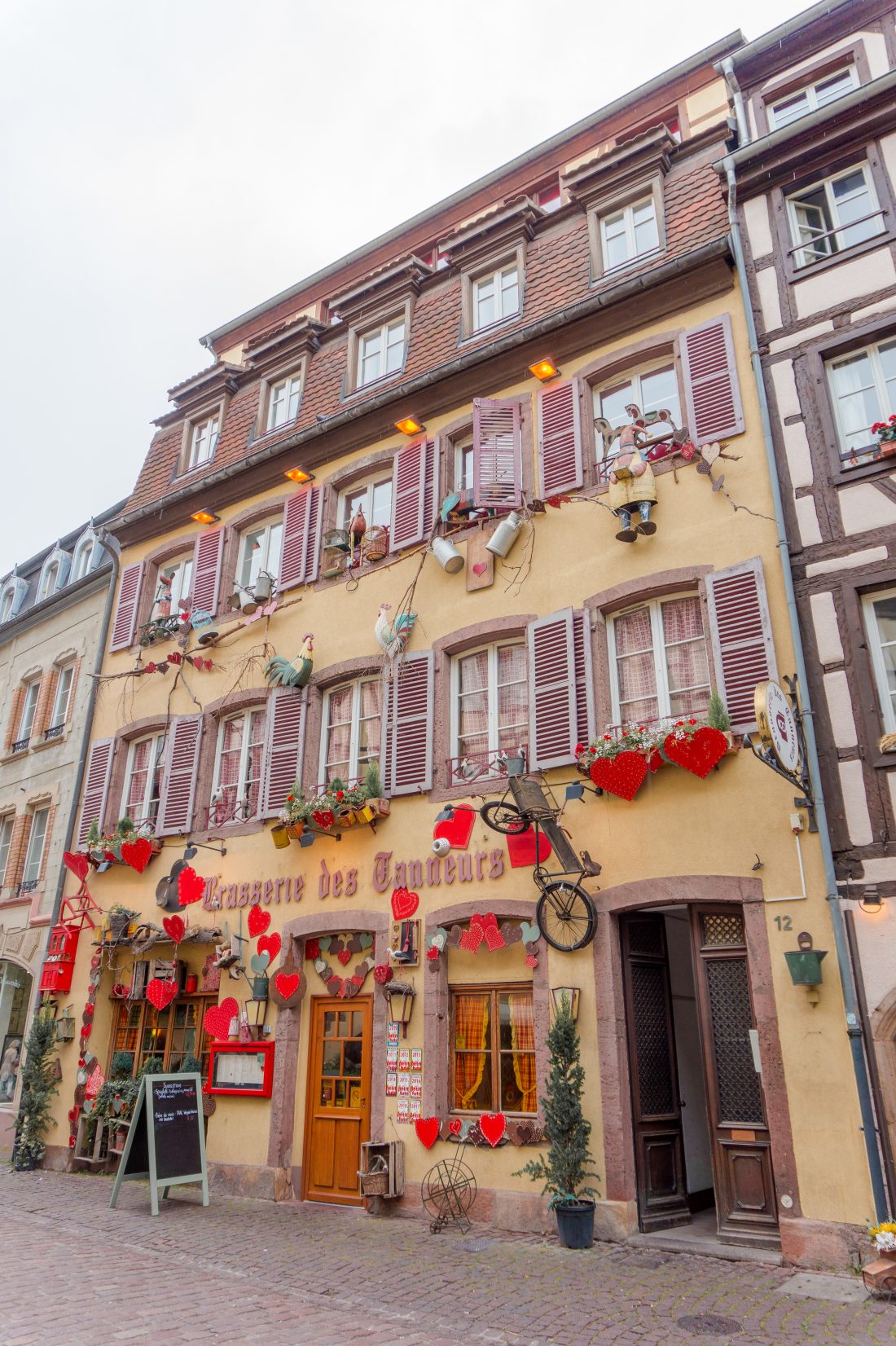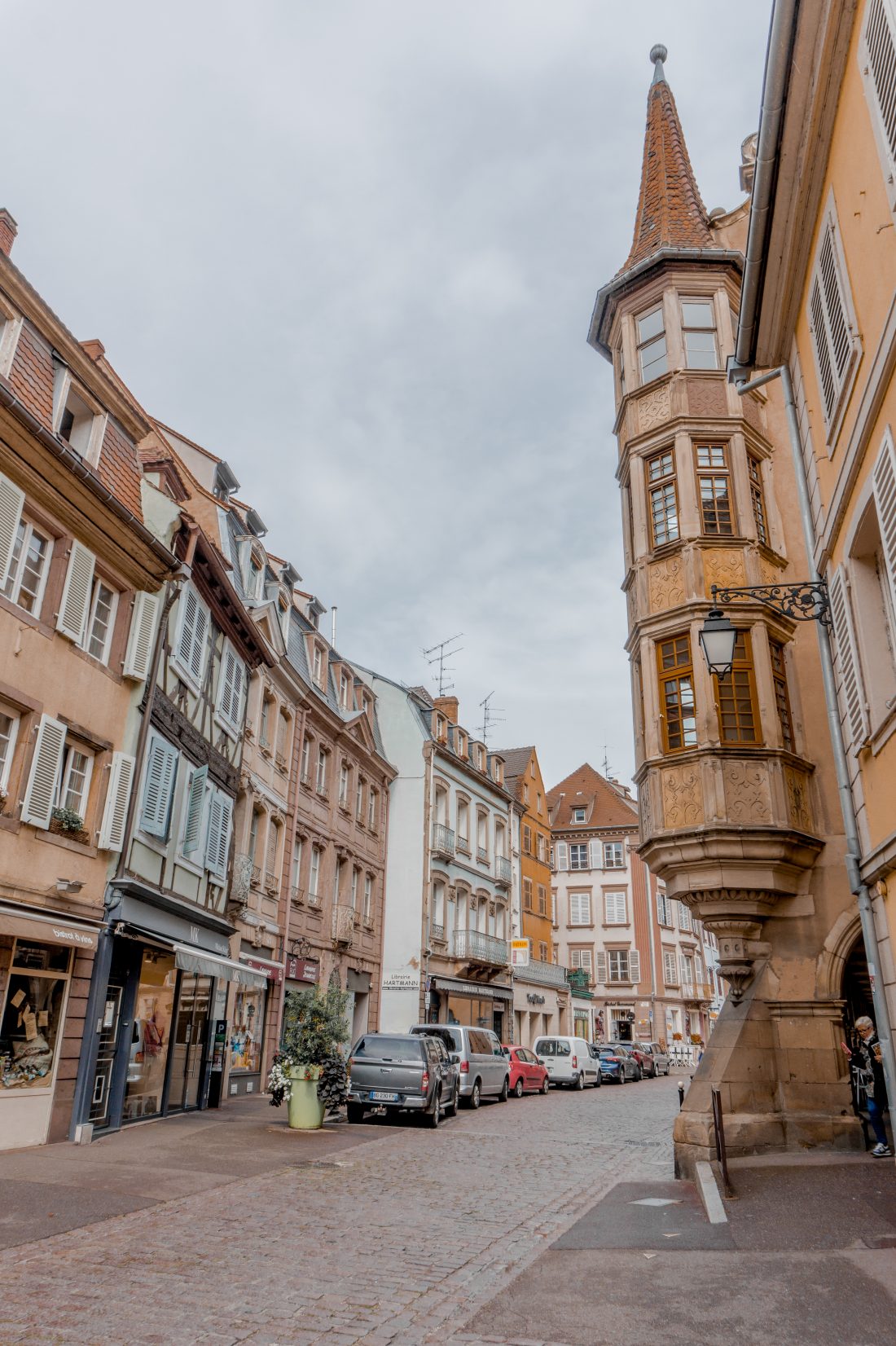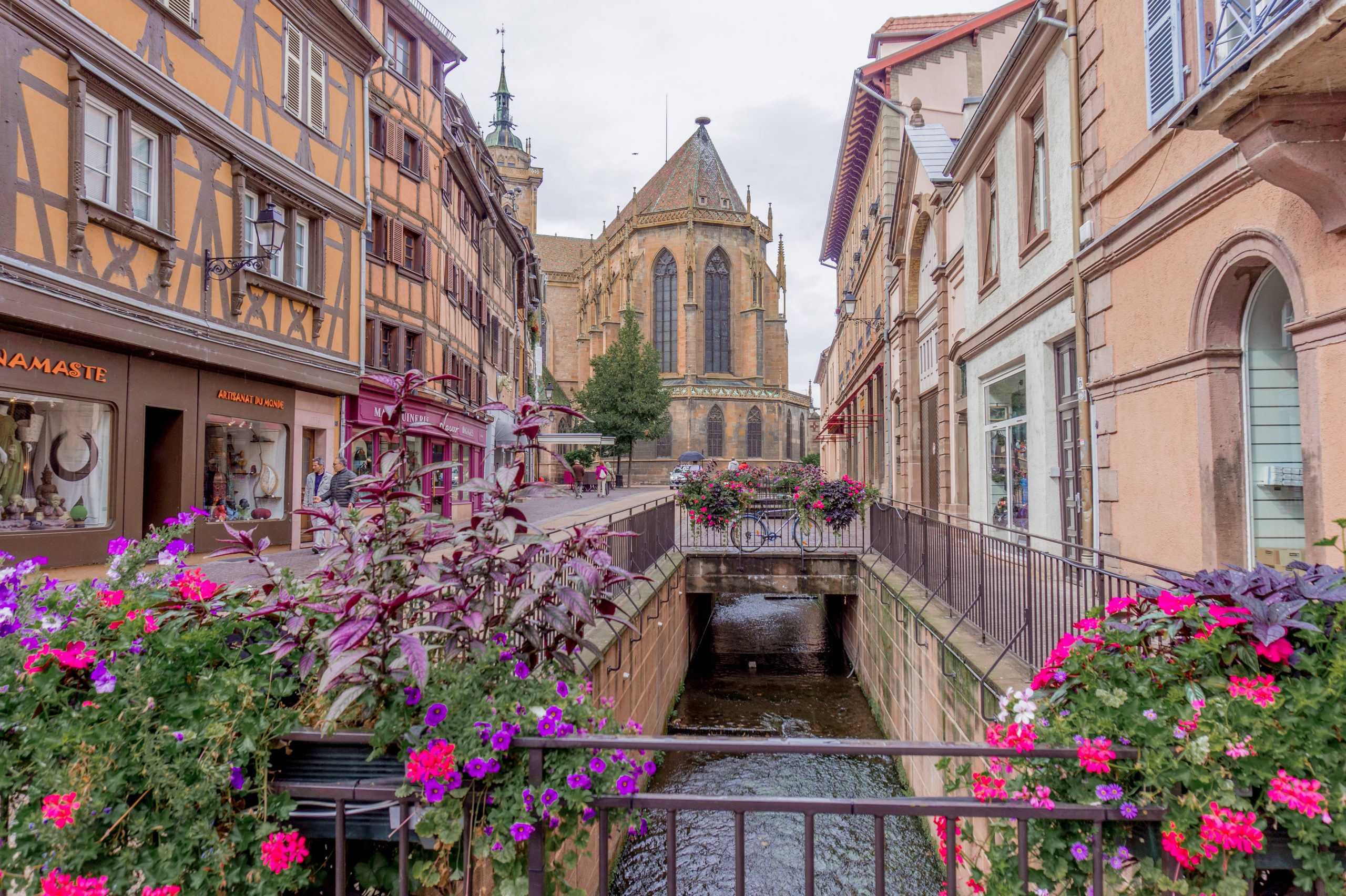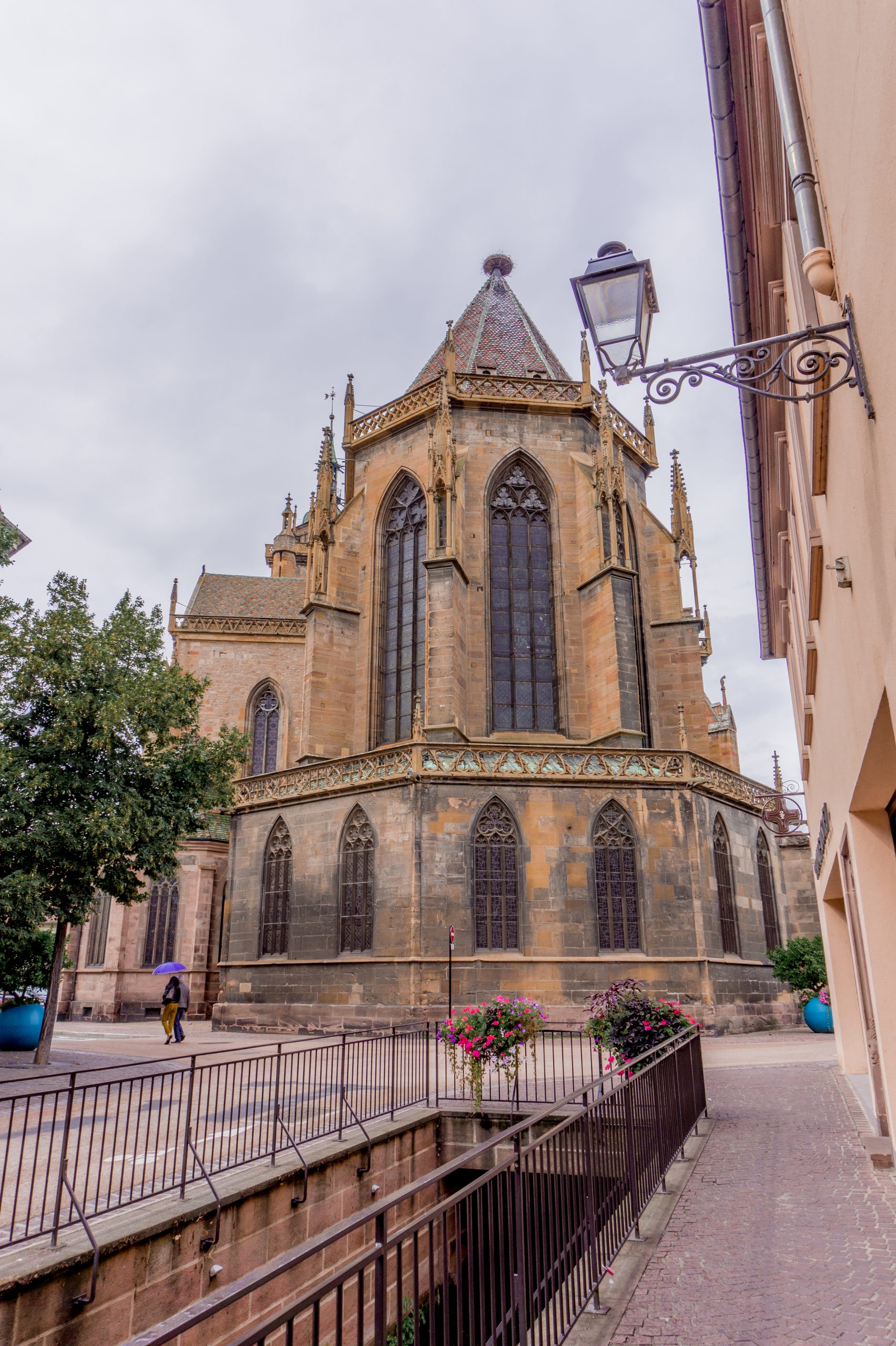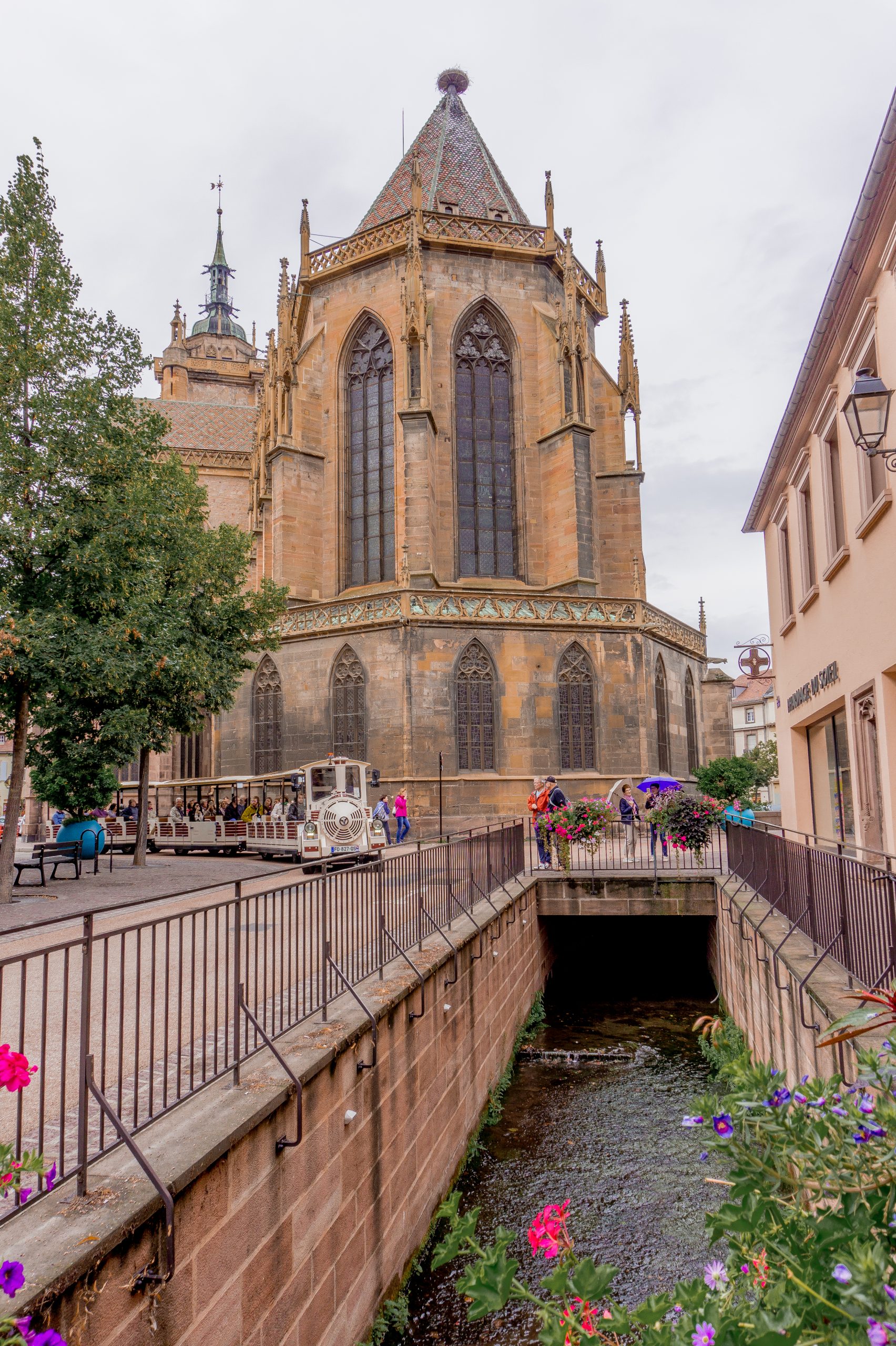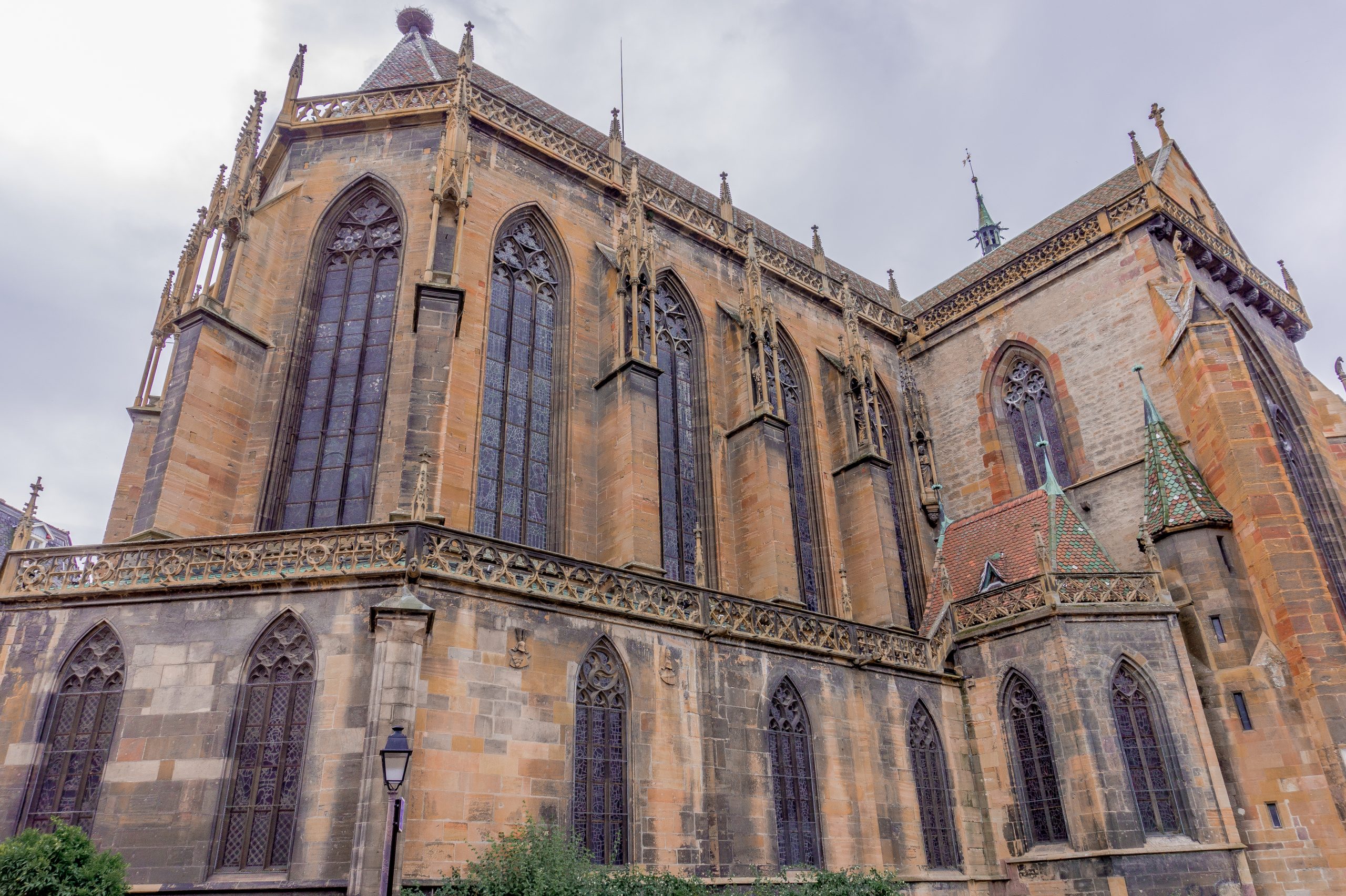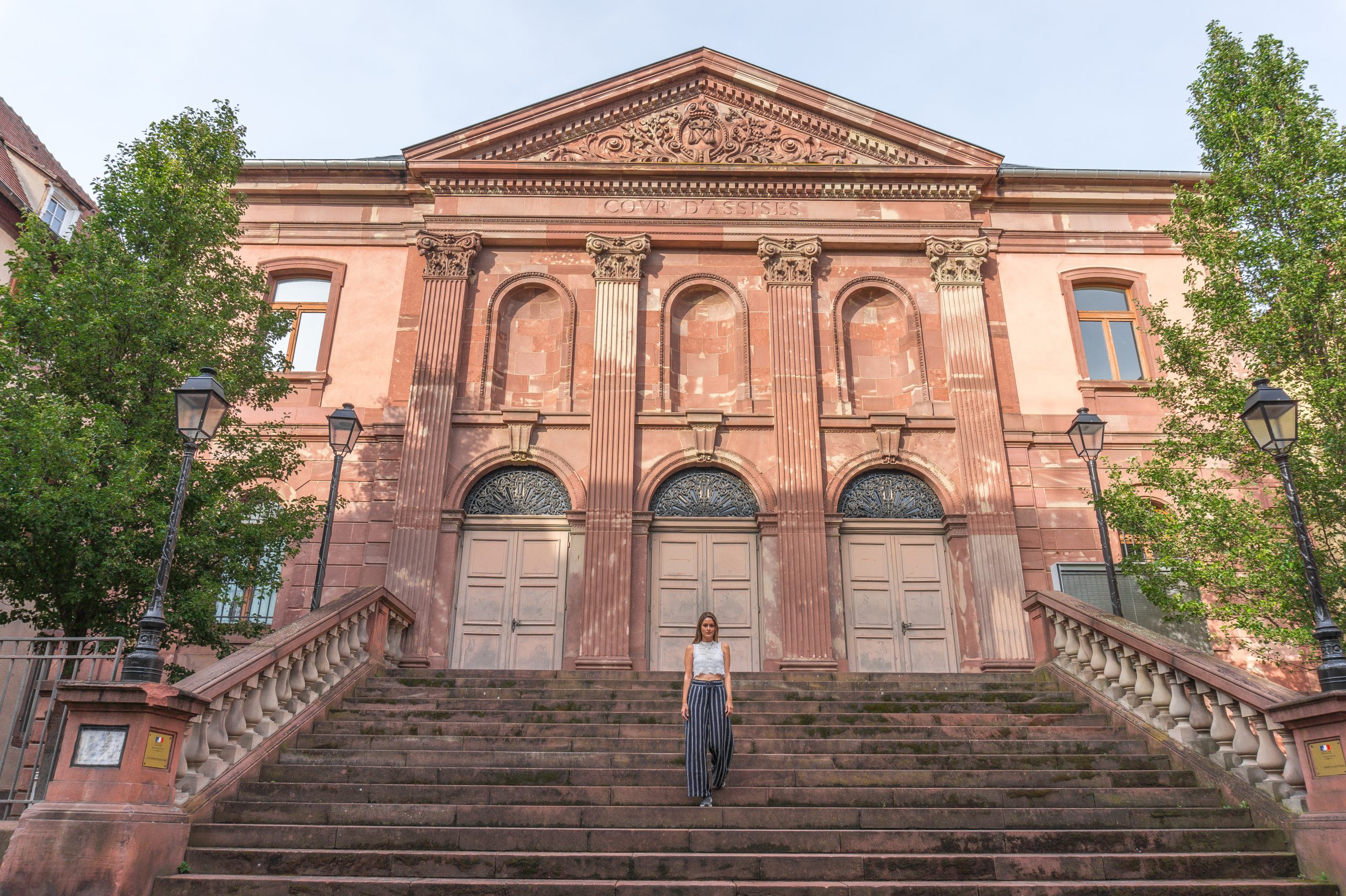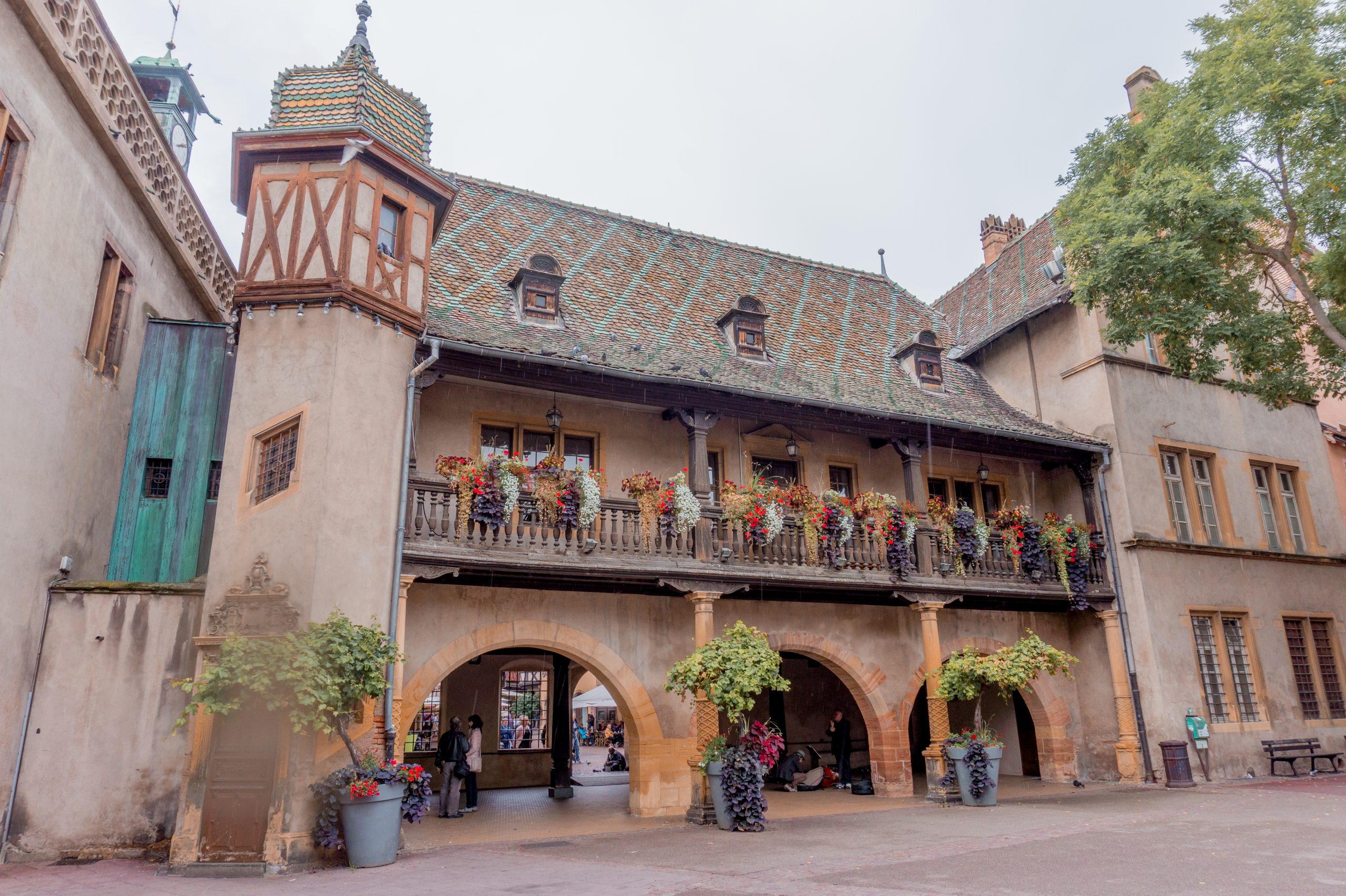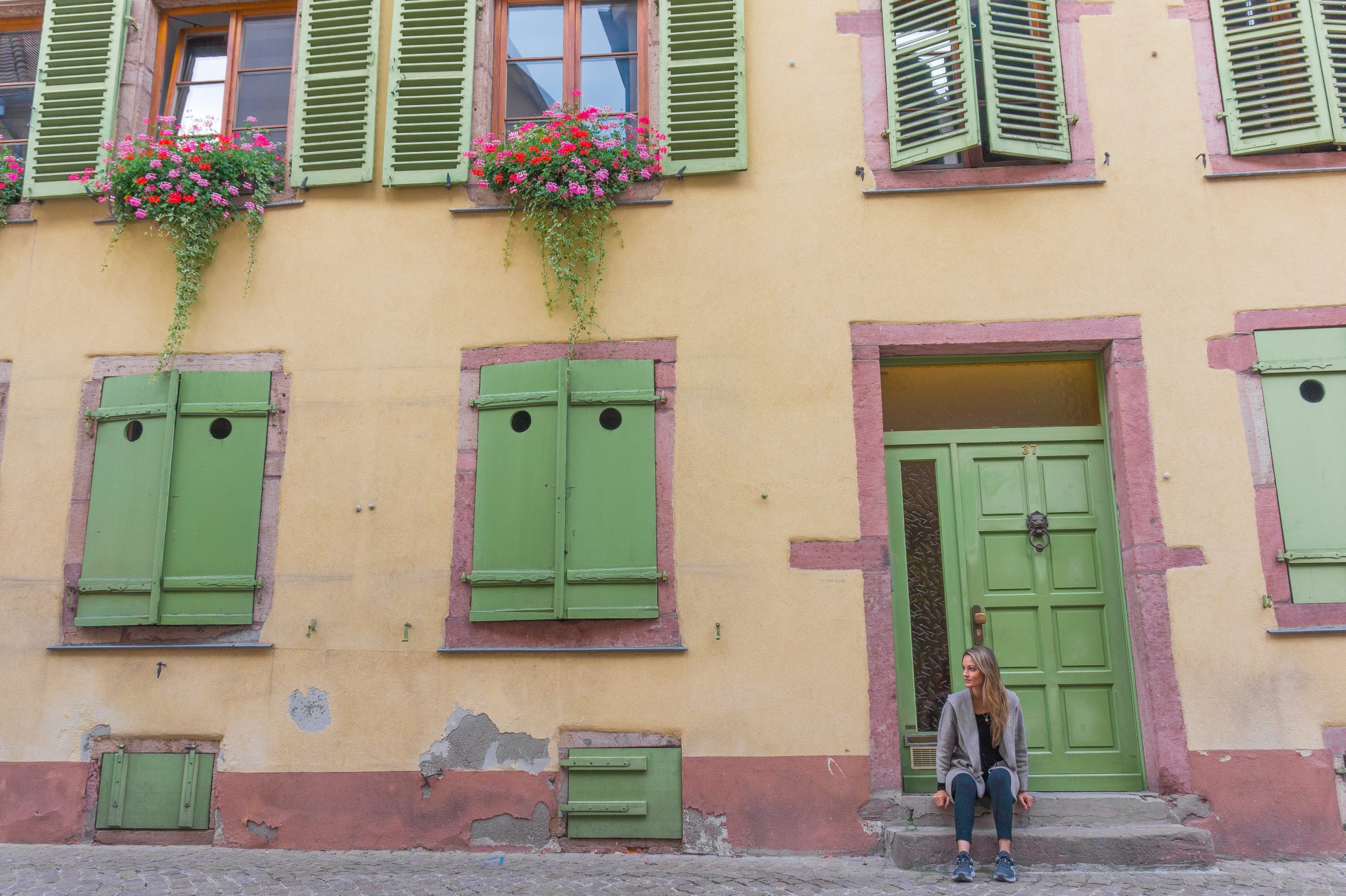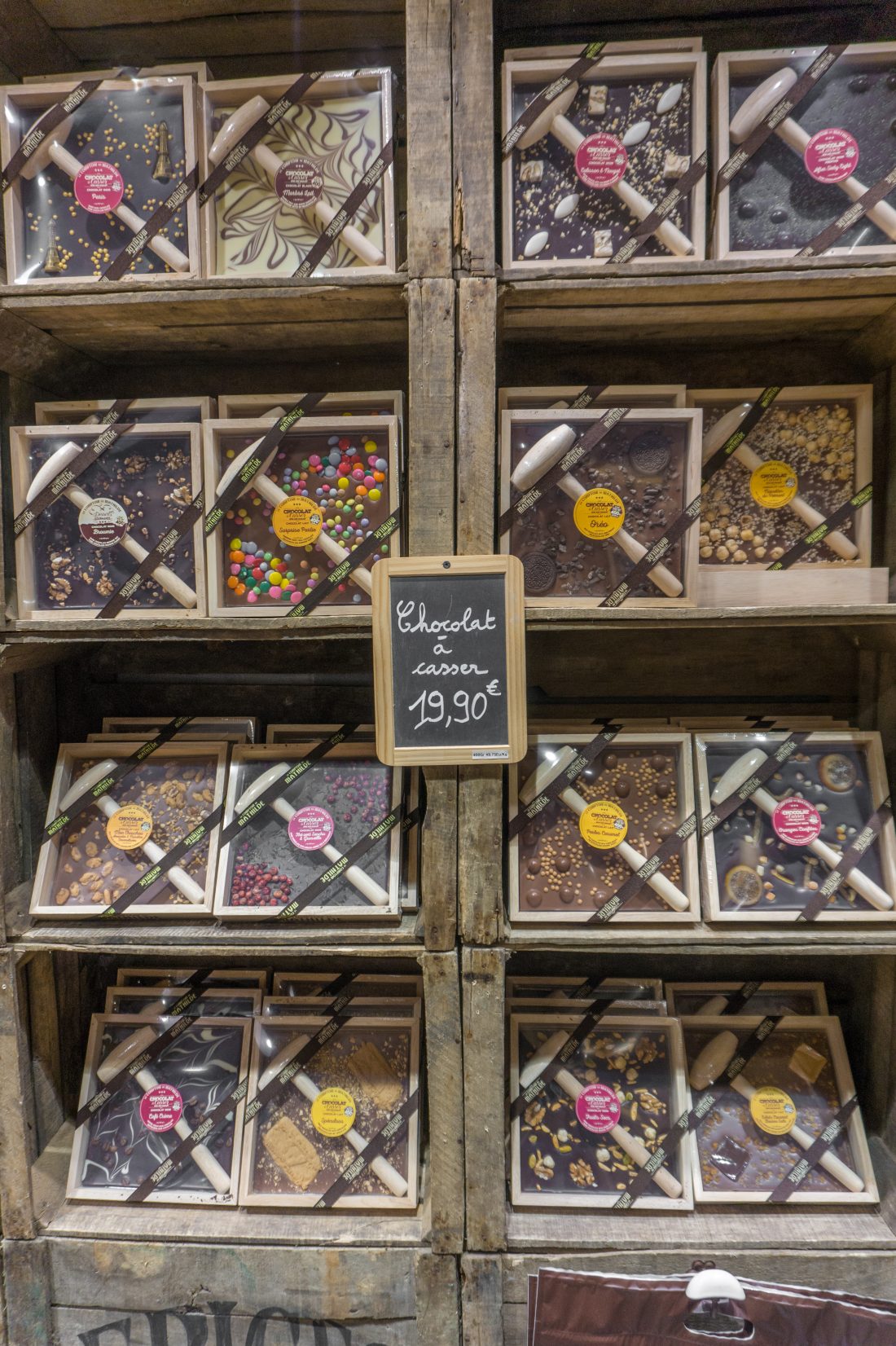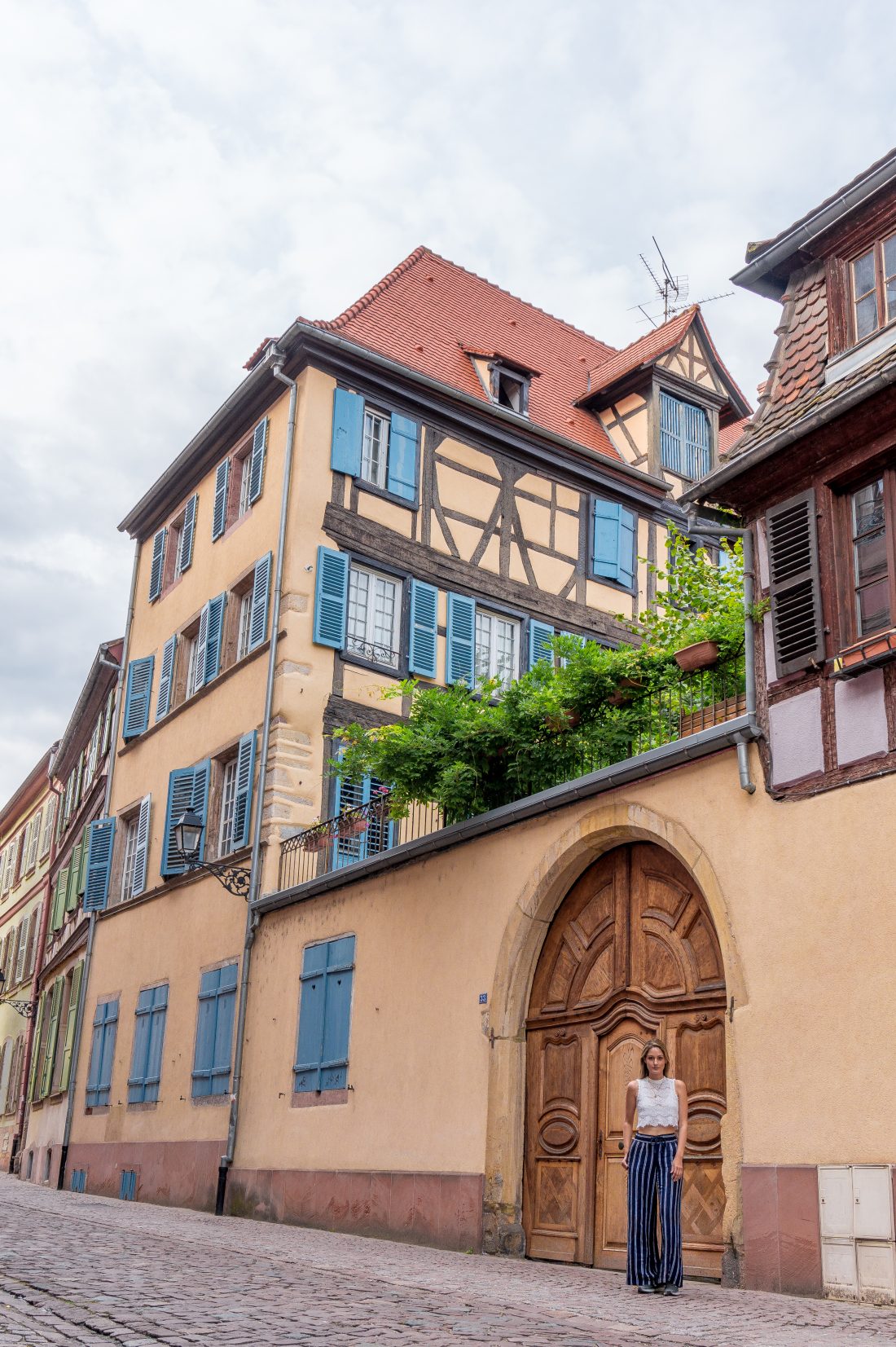 WHERE TO STAY
I've stayed in some pretty incredible Airbnb's around Europe but there was something about this cozy apartment that felt like home. There's a bedroom with a double bed as well as a pull out sofa in the living room that sleeps 2 people and a chase lounge that sleeps another. There is also a nice sized bathroom, a full kitchen, and is located in the center of Colmar and not too far from the train station which is great for day trips. 
Cozy flat, Colmar historical center meublé classé
Room Type: Airbnb – Private Apartment
Rooms: 1 bed – 1 bath, kitchen, wifi, heating
Price: $40+/night
Click here to see the latest prices and check availability.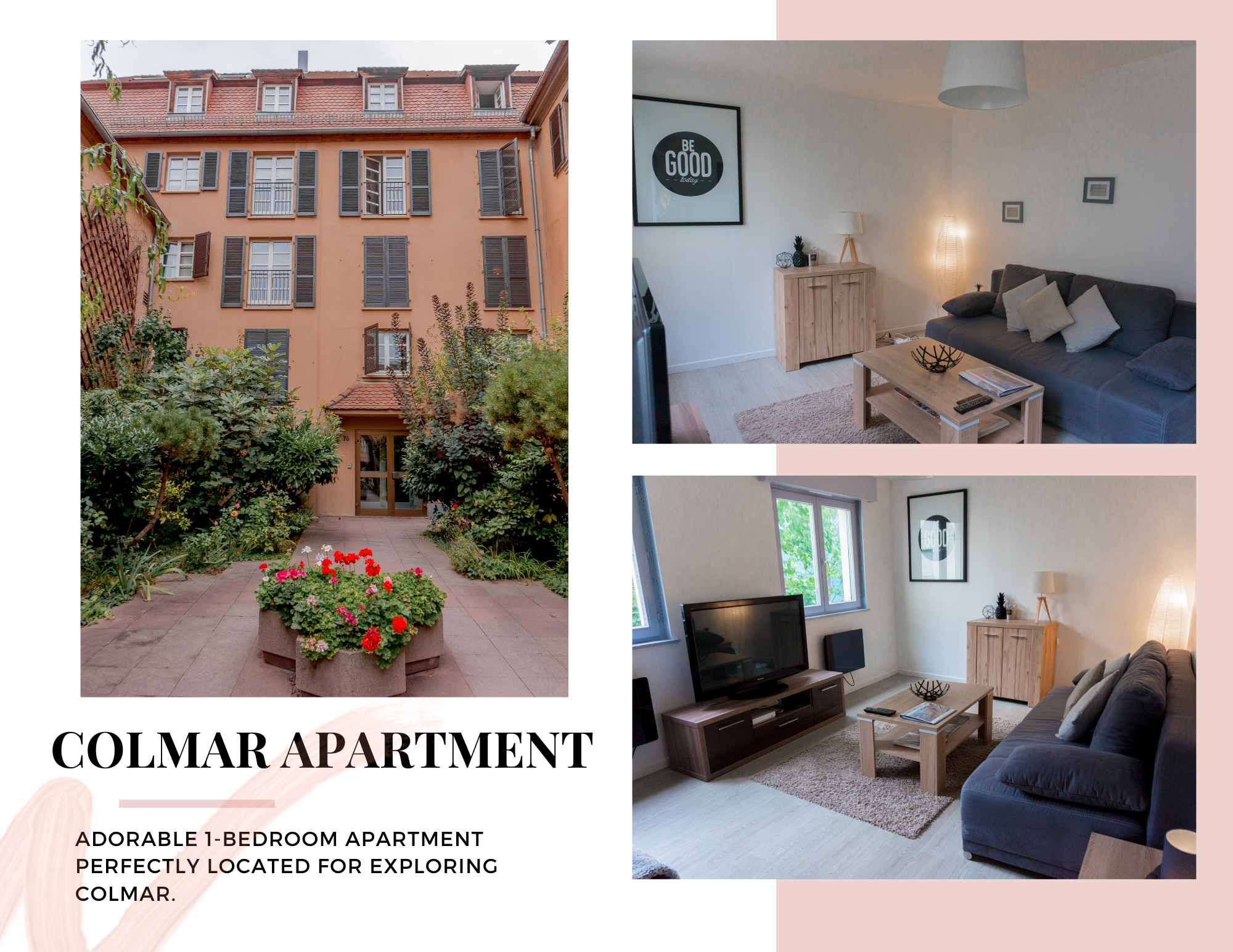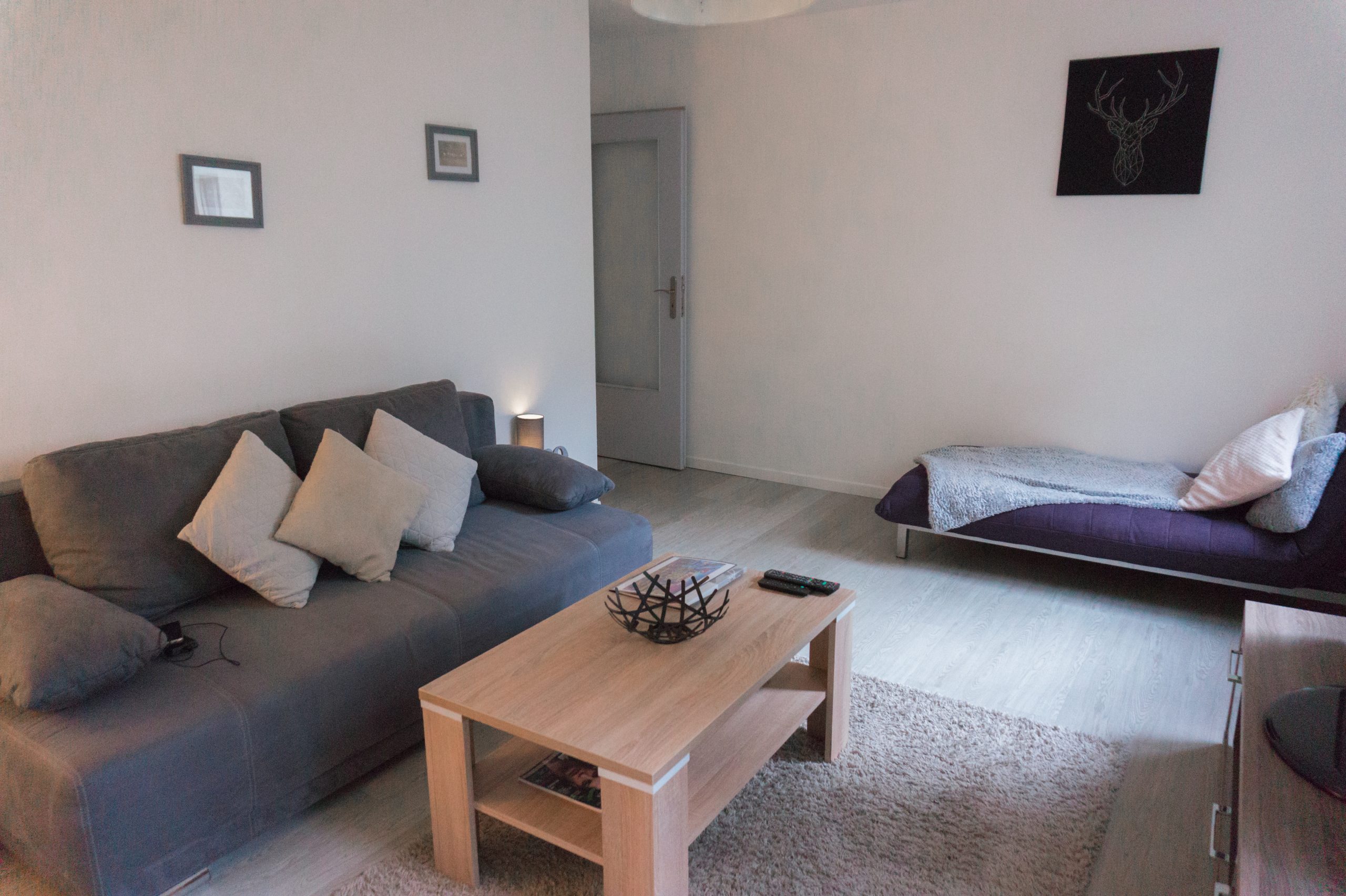 LIKE THIS POST? SAVE IT ON PINTEREST


clink any photo below to pin!