Bruges is the largest city in the province of West Flanders, in the Flemish Region of Belgium. Located 30 minutes west of Ghent by train, its small size makes it easy to visit as a day trip from surrounding cities. Once you've exited the train station and begin to make your way toward the center, be sure to keep an eye out for the residential side streets, they are filled with adorable, architecturally unique homes.
The center of Bruges has most of its architecture intact, making it one of the best-preserved medieval towns in Europe. This UNESCO world heritage site is where you'll find most of the city's colorful Flemish architecture but the restaurants are a little touristy so walk outside of the center for smaller eateries on quaint streets.
explore various architecture
While the city center is mostly colorful Flemish architecture, Bruges is unique because it's filled with so many different styles which also include neo-gothic and fairytale cottages. It's the type of city you go to without an itinerary and instead spend your day strolling around and seeing what you find. 
I stumbled upon a quaint, early-20th-century pedestrian bridge with romantic views of the canal and couldn't put my camera down, this part of Bruges and the Bonifacius Bridge looks like they're straight out of a Grimm's fairytale like Hansel and Gretel.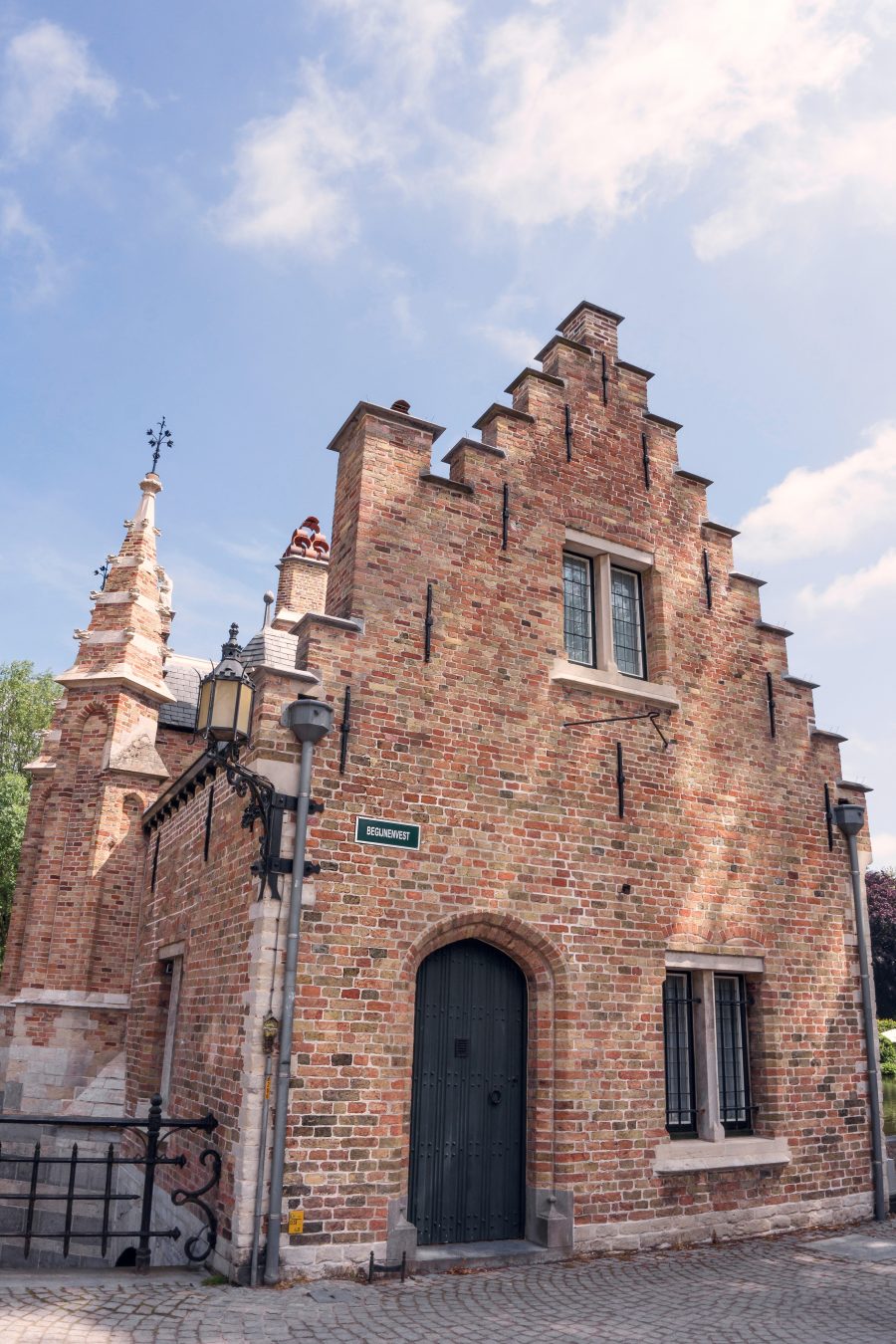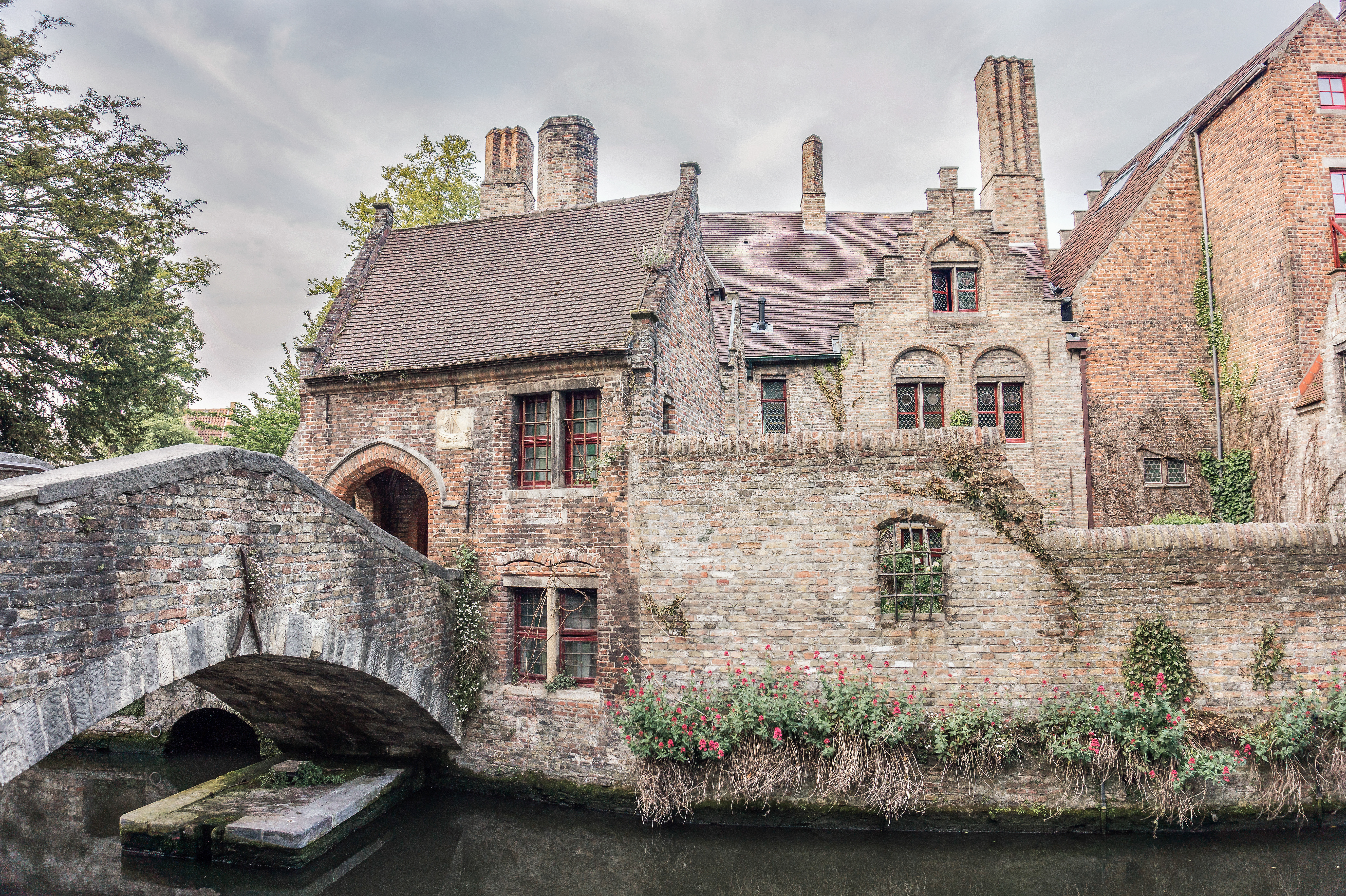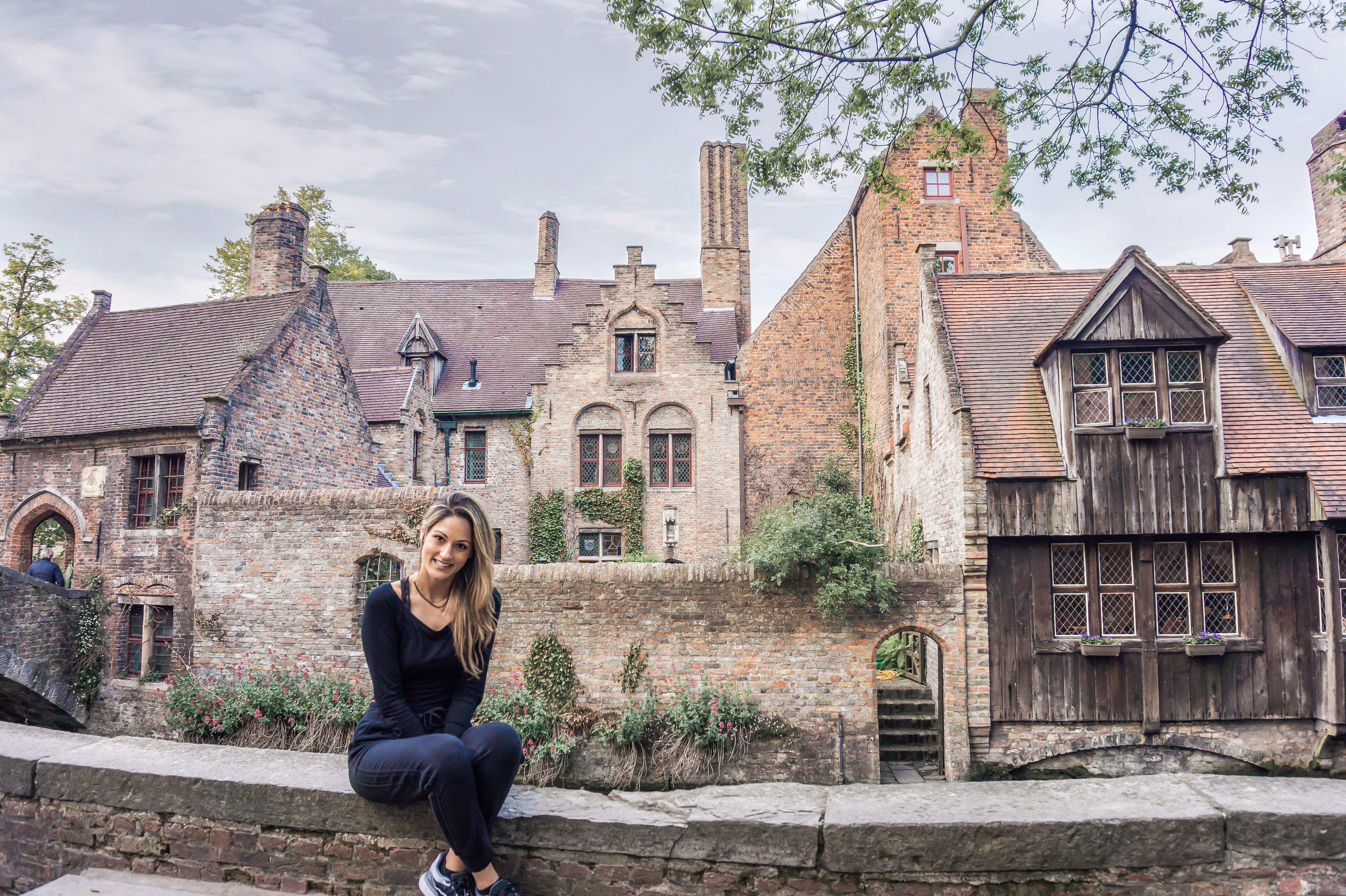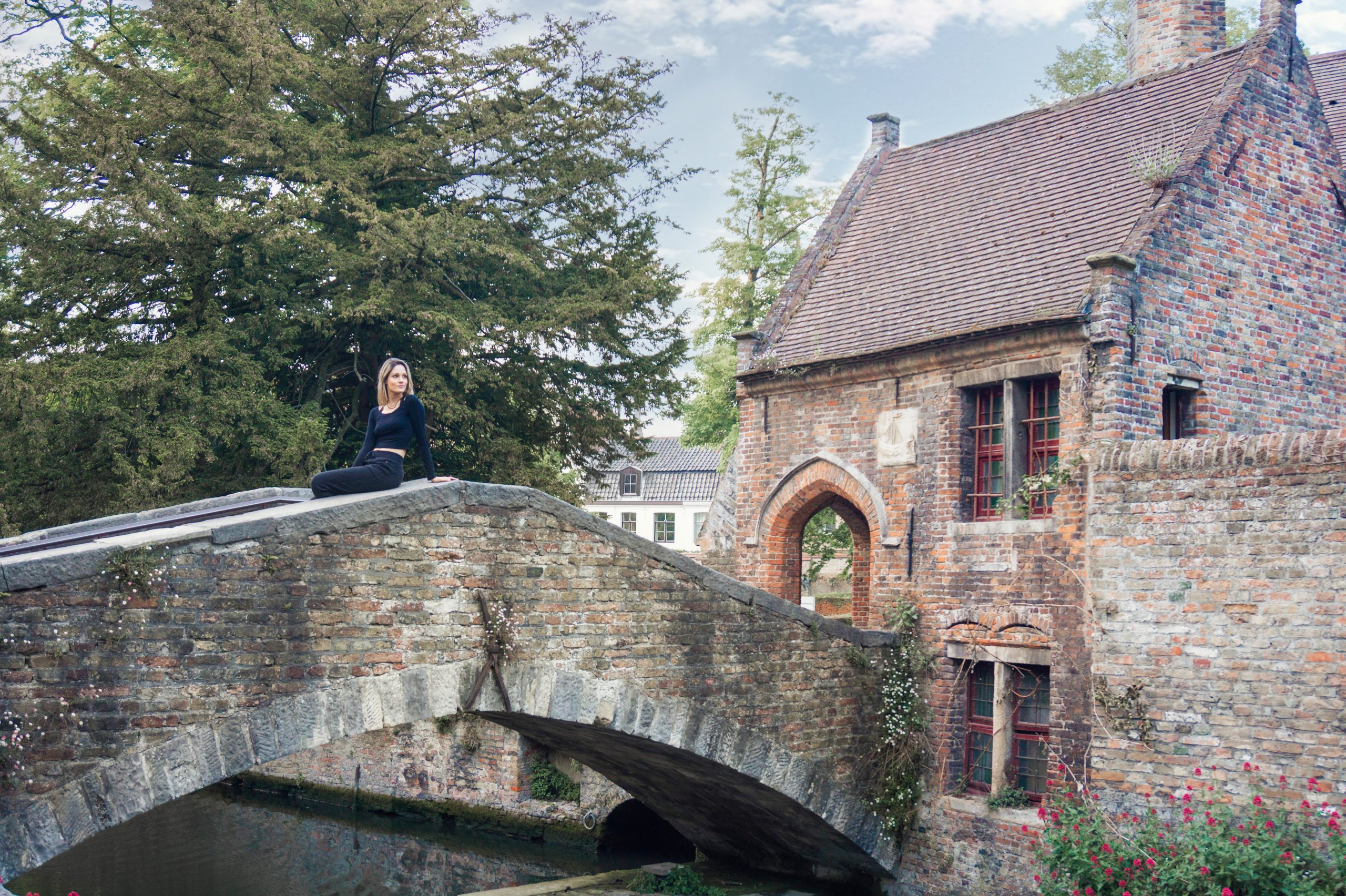 Experiencing a free musical performance by Harpist Luc Vanlaere is a must when visiting Bruges. He's an extremely talented musician who not only plays the harp but every single instrument on stage, he's truly the definition of a one-man band. As if that weren't impressive enough, he is also a carpenter who built many of the instruments he uses on stage such as the unique harmonic sound harp.  
Luc begins the evening by playing a short film about his experience as a musician, he then goes on to play various instruments from around the world such as a Chinese gong, a primitive harp from Uganda, and a harp from Ethiopia with strings made from fishing lines. There's an Egyptian flute and a bamboo flute from India, a hand pan and the oldest string instrument found in the world called the bearded bull 'Lure of Ur'. 
He mentions early in the evening that the best compliment he can receive is someone falling asleep during his performance and let me tell you, I gave him a standing ovation for a full three minutes when I passed out. His instrumental music is soft and will have your mind and body in a trance of relaxation.
Entry to his performance at the Oud Sint-Jan is free so you'd be doing yourself a disservice by missing it. After the performance, Luc stays to chat with guests, this is when I recommend supporting him and his art by purchasing one of his CDs. It's the perfect way to show your appreciation for the time he spent playing and it also makes for a great souvenir to remember your time in Bruges.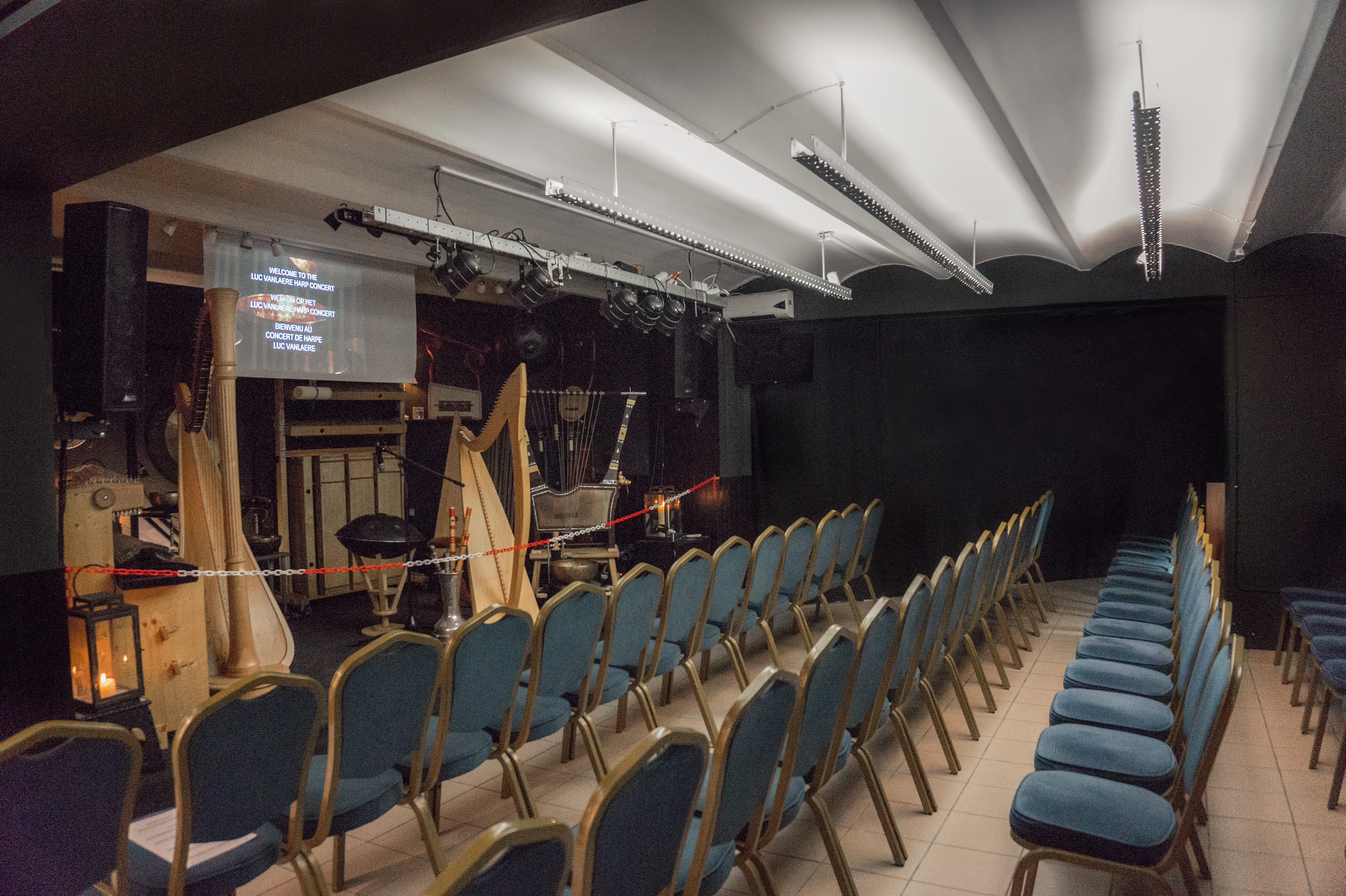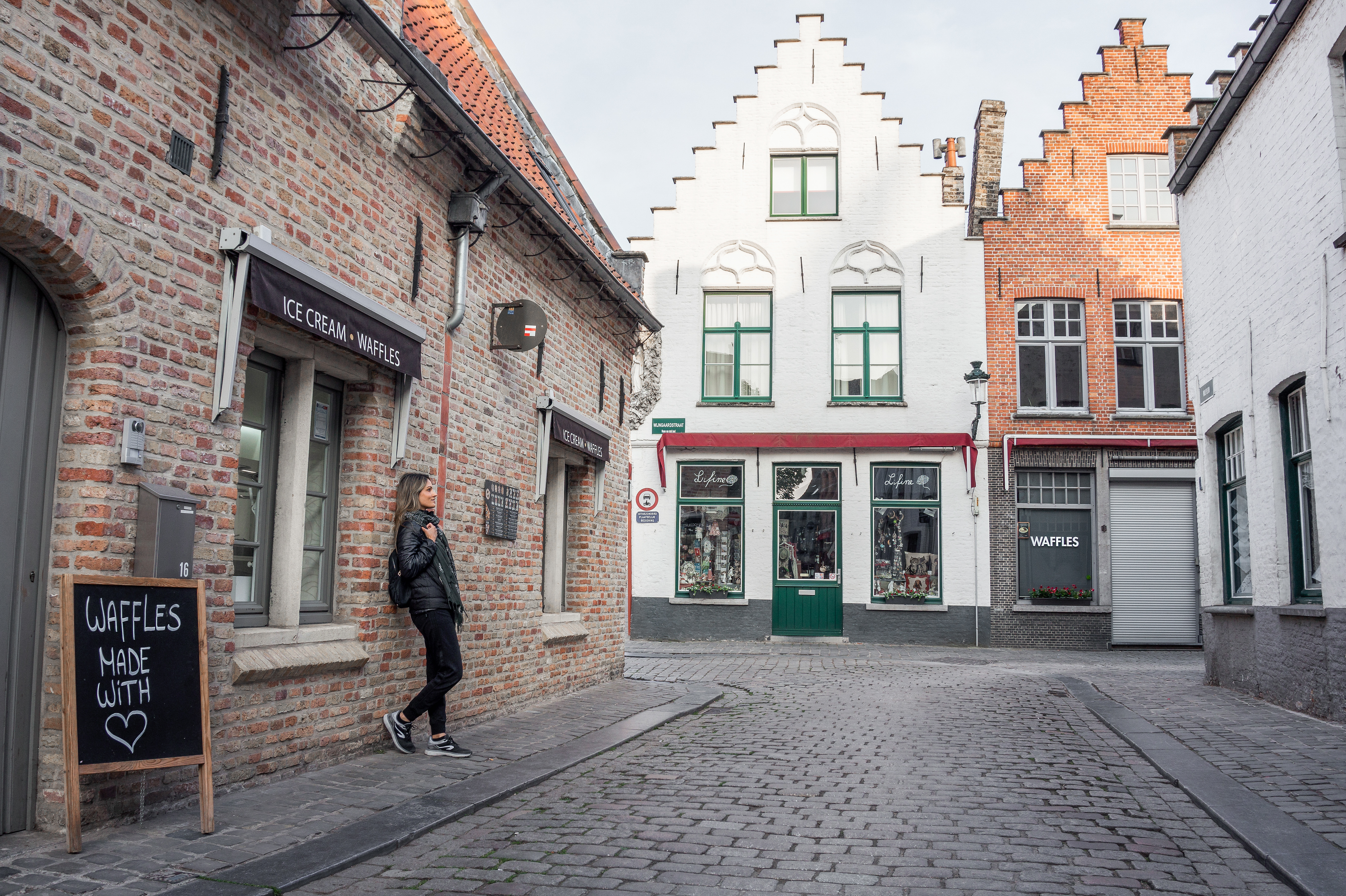 indulge in belgian waffles & Hot chocolate
During my time in Belgium, I ate a lot of waffles, and when I say "a lot"  I mean it's pretty much the only thing I ate. There are shops that you visit for simple no-frills waffles and then there's Oyya where you go for a fully loaded waffle experience. Made fresh daily, their waffles are soft yet crisp and their frozen yogurt is divine.
I suggest ordering their plain waffle and adding a scoop of frozen yogurt (any flavor your heart desires) and their chocolate drizzle that hardens to a perfect shell consistency on top.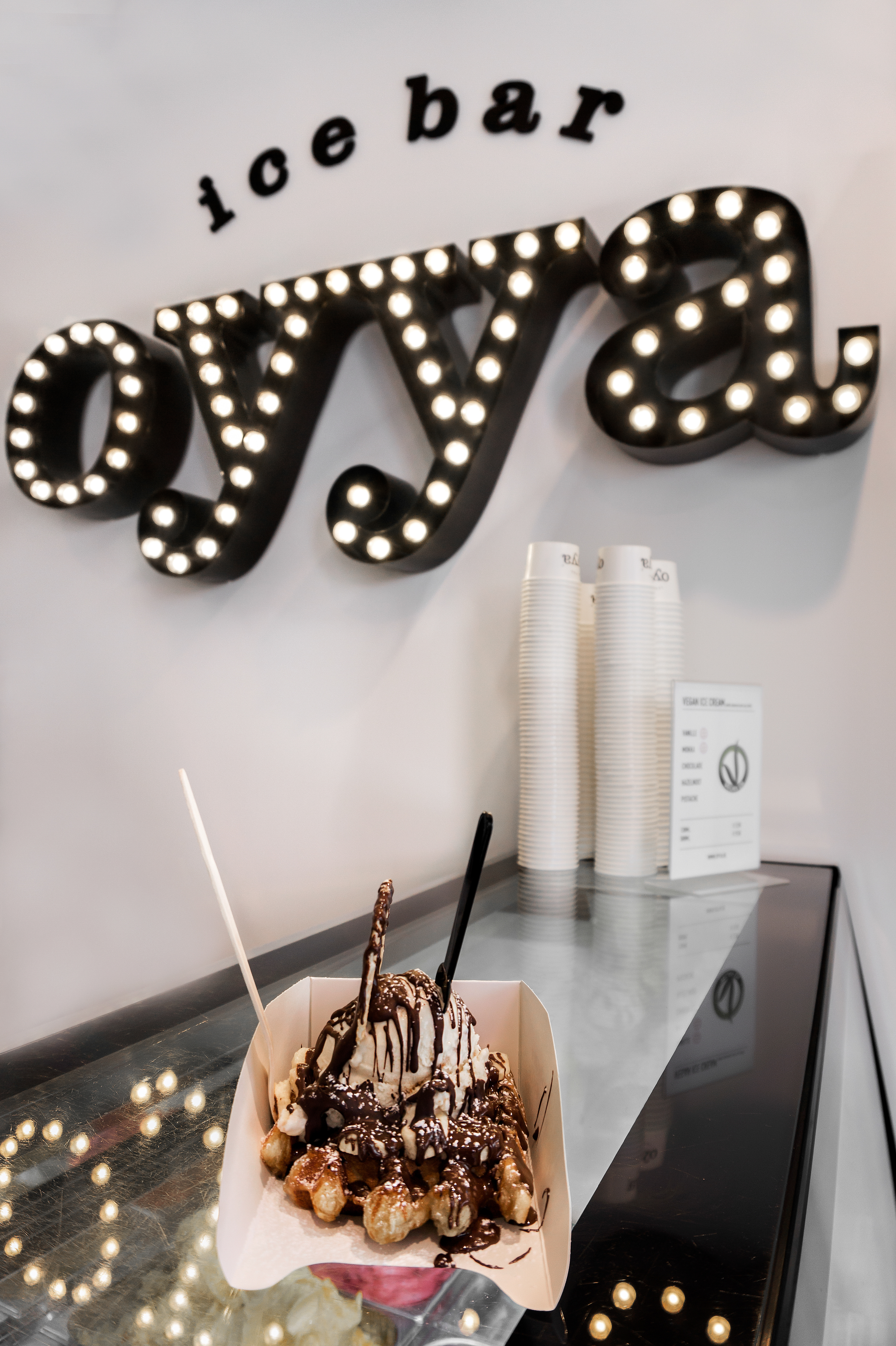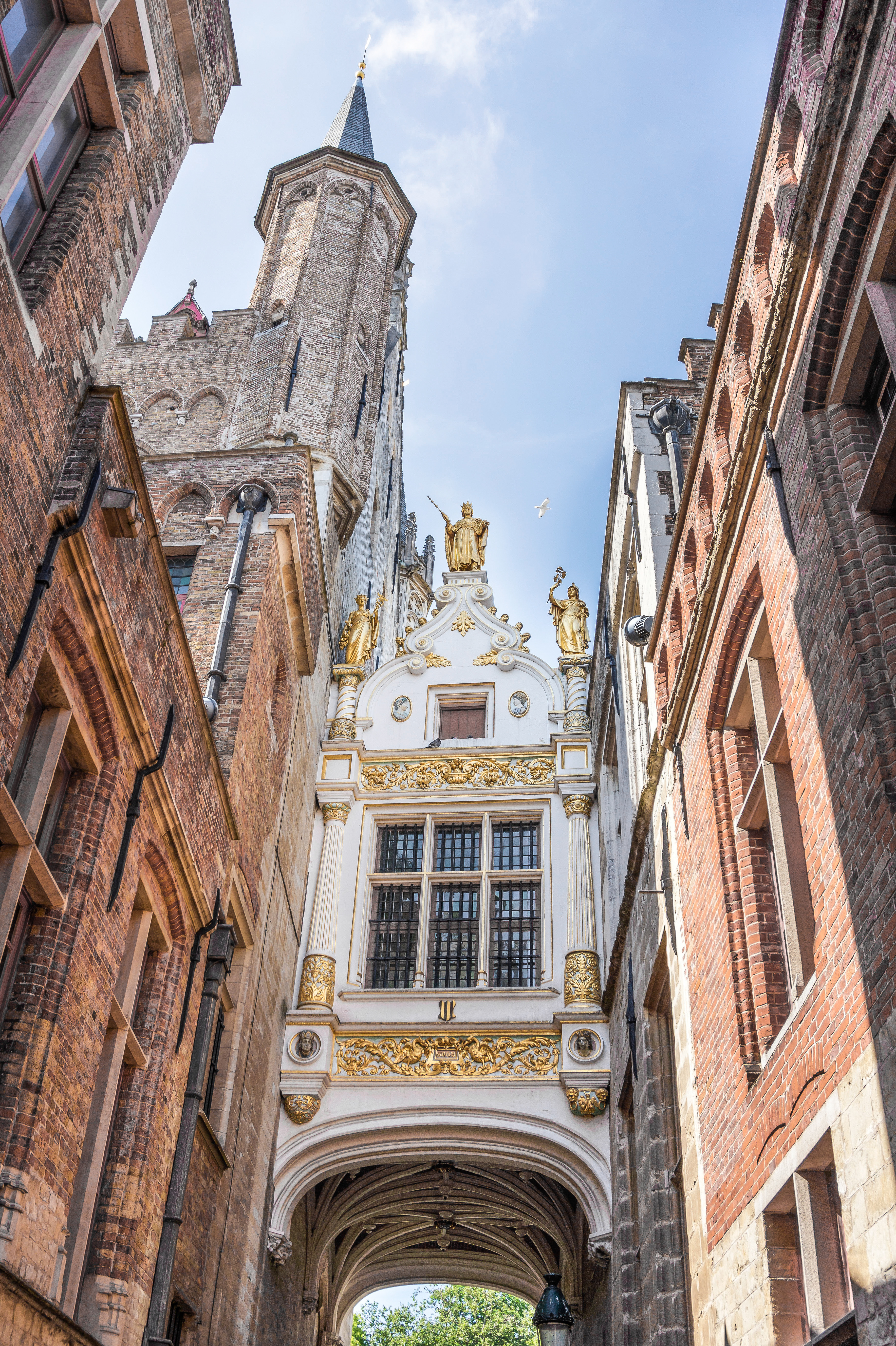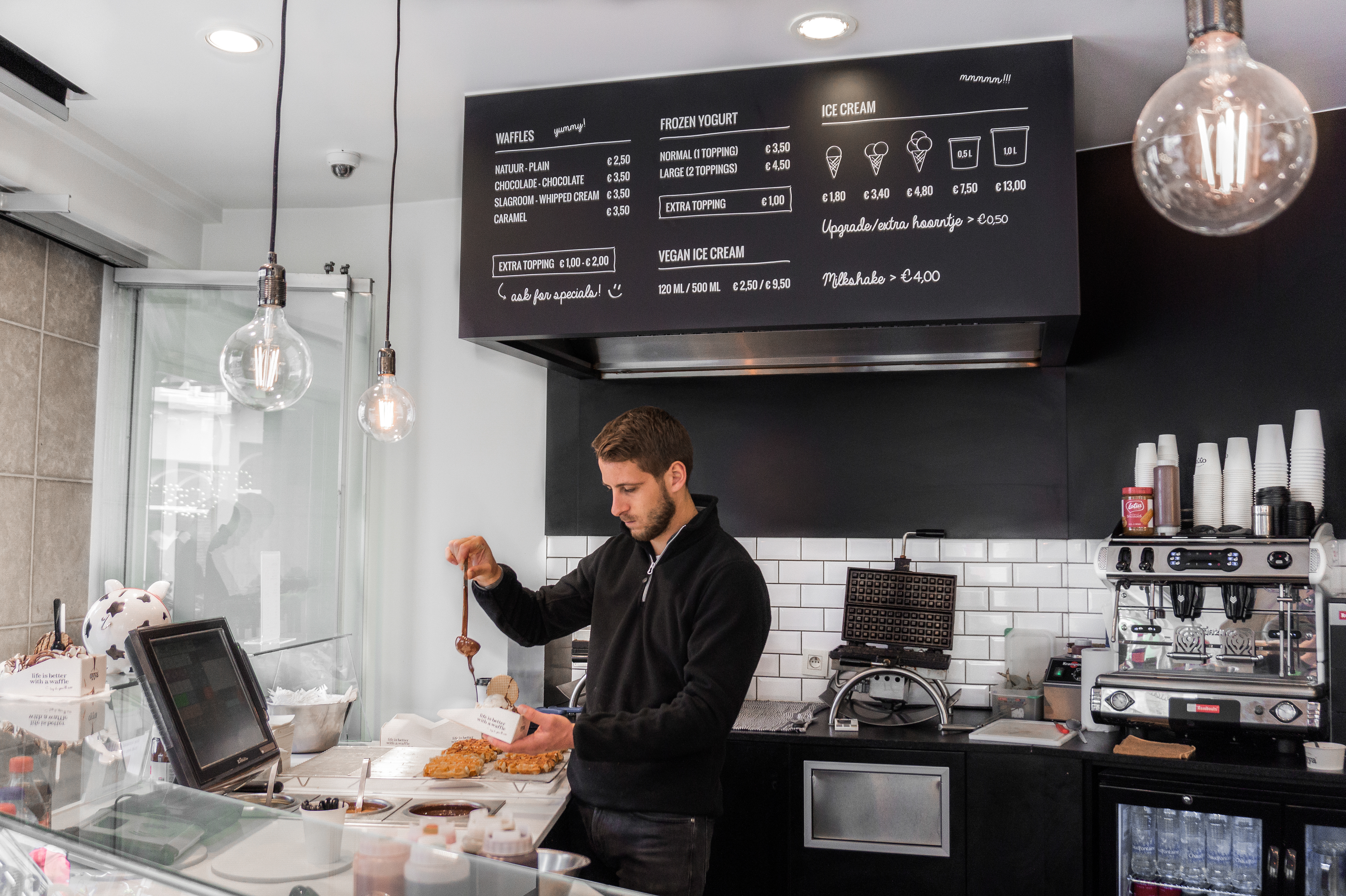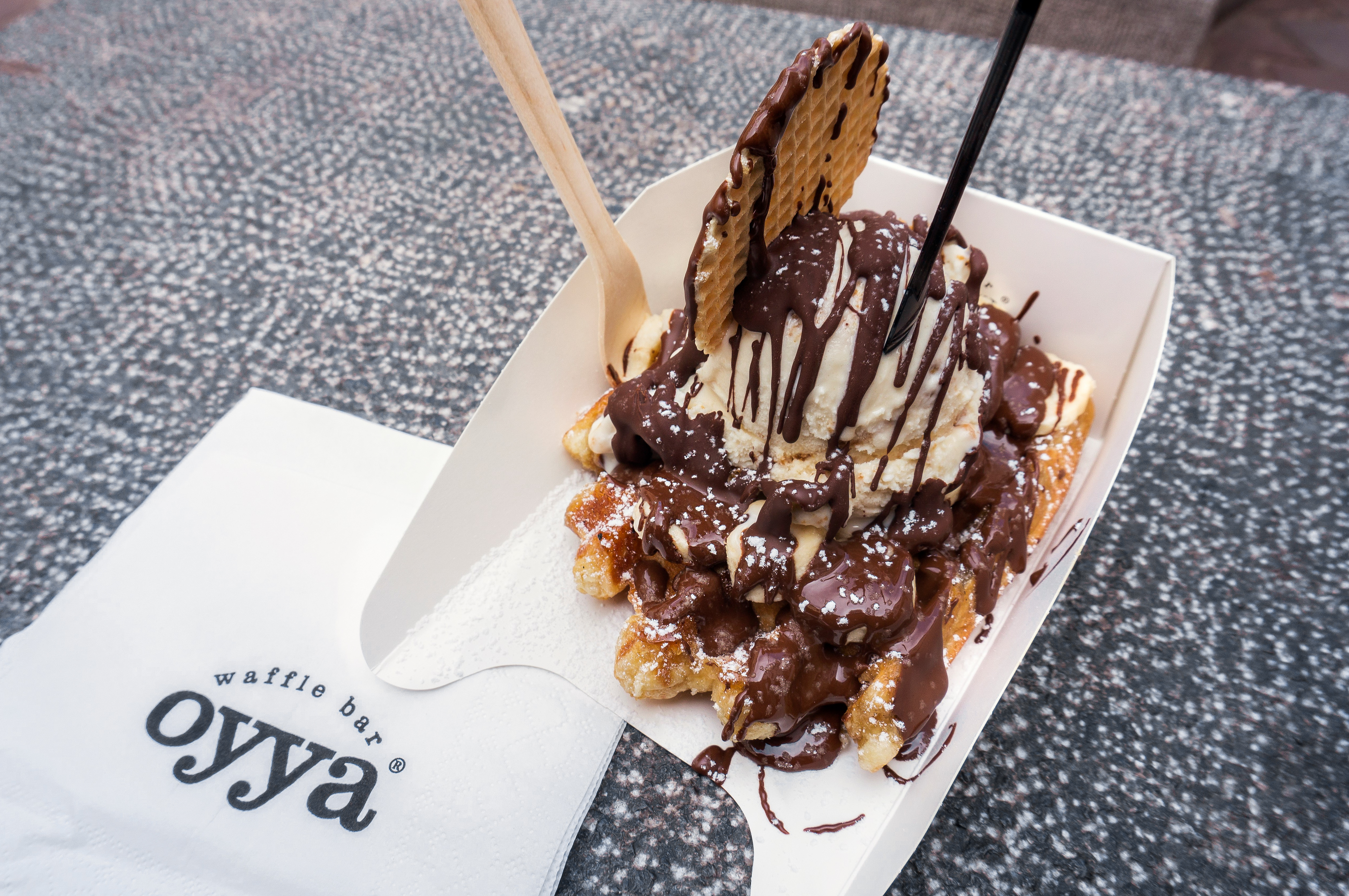 If you're a fan of chocolate, specifically hot chocolate, be sure to stop by The Old Chocolate House. On the first floor of this traditional Flemish building is the storefront where they sell chocolate truffles, pralines, and an assortment of artisan cookies. 
They are best known for their hot chocolate which is served on the second floor in their tearoom. The chocolates are held inside a chocolate cup and served with a huge mug of steaming milk. The chocolate cup is edible so drop the entire thing into your mug and whisk away!
I asked which is the most traditional chocolate and they suggested I go with either Belcolade or Callebaut, the two main Belgian cacao producers. I asked that they surprise me with a dark variety from either one, and if I remember correctly, I sipped on the Belcolade which was lovely.
Just a fair warning their hot chocolate is really sweet and I'm obsessed with sweets to the point where I think about it as I'm eating my dinner, and still, I was unable to finish the entire cup. If you're sensitive, I recommend asking for the least sweet option on the menu. Either way, be sure to grab the best table in the house, the one right in front of the beautiful stained glass window which allows you to sip your Belgian hot chocolate while horse-drawn carriages move along the cobblestone streets.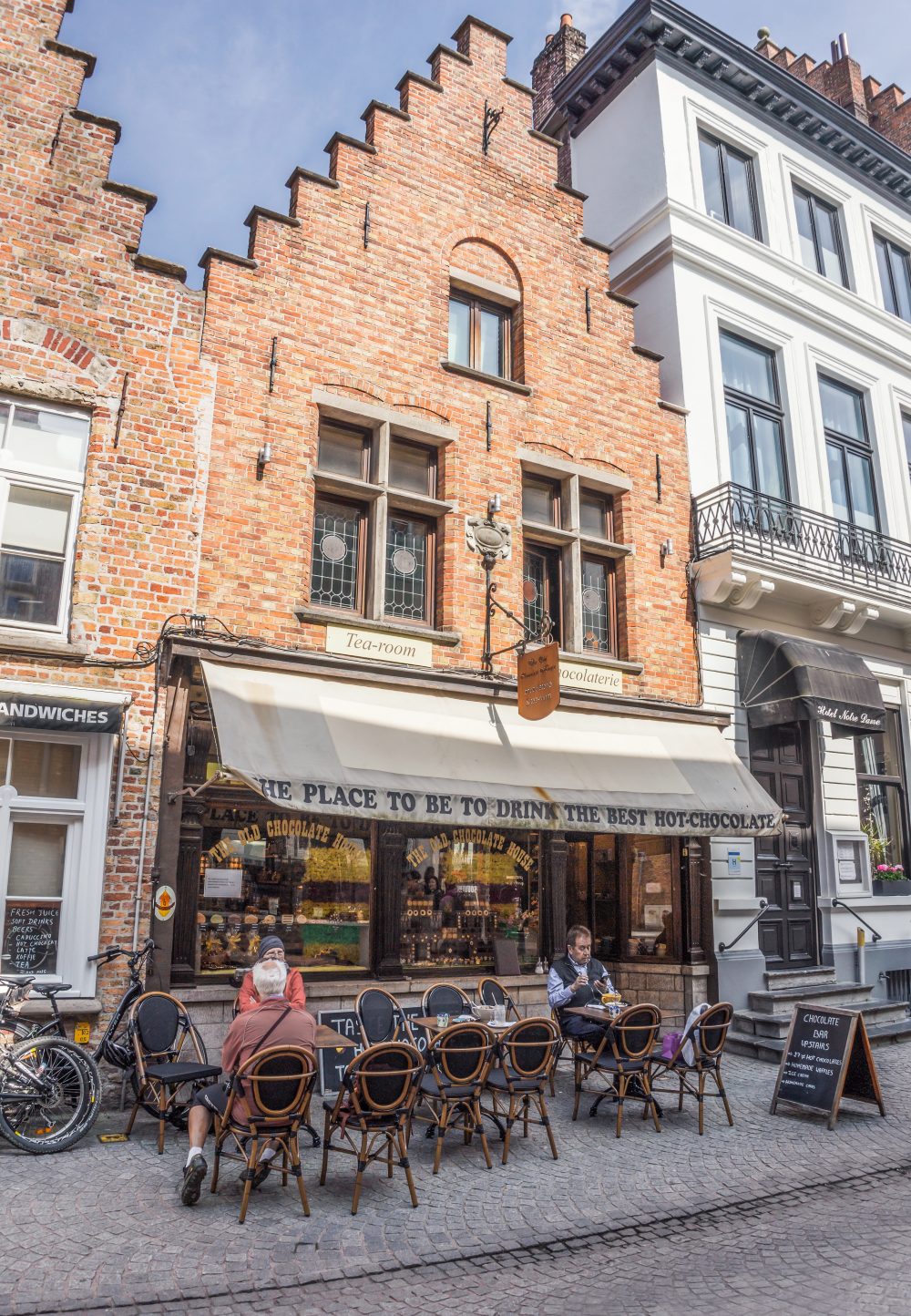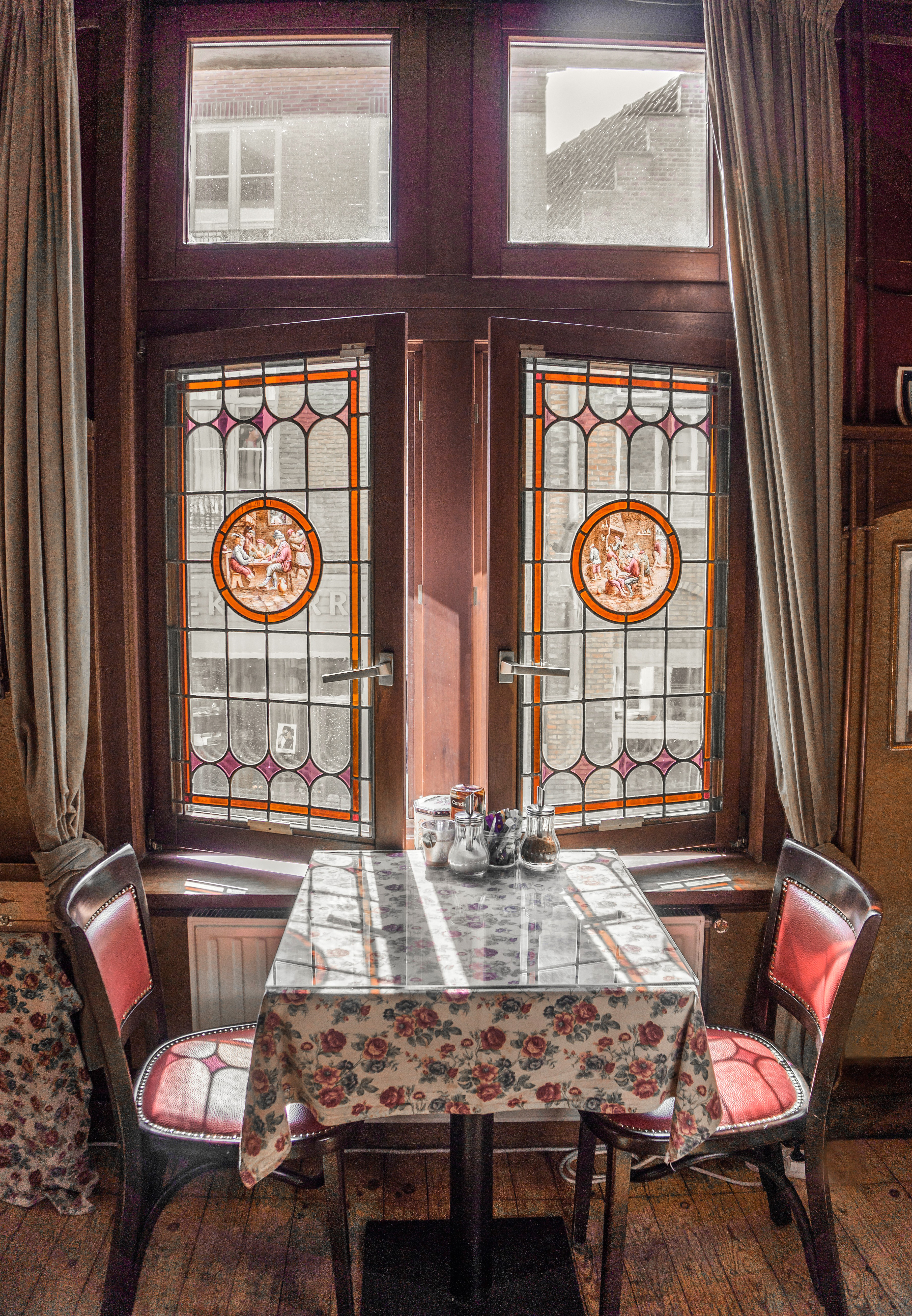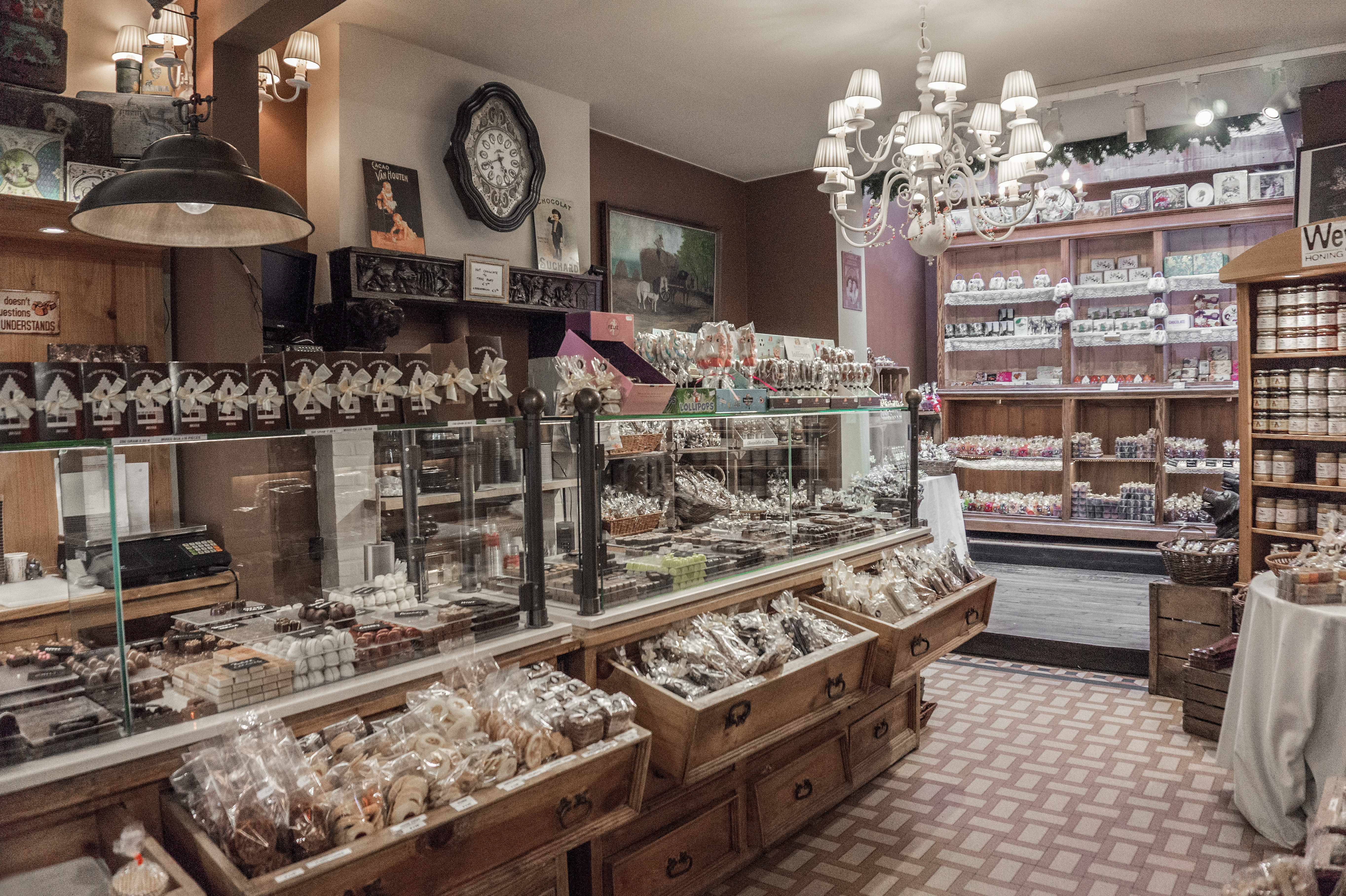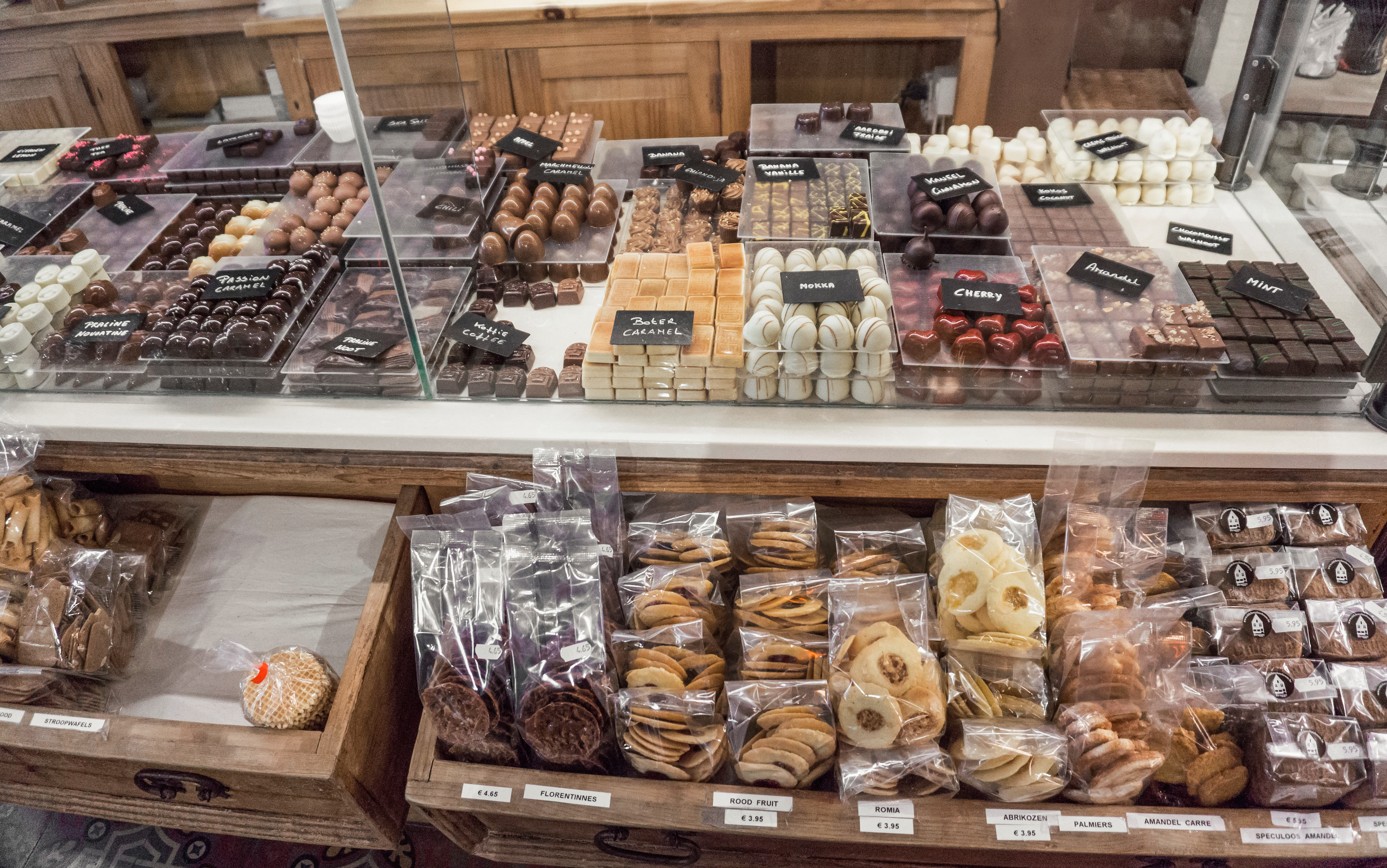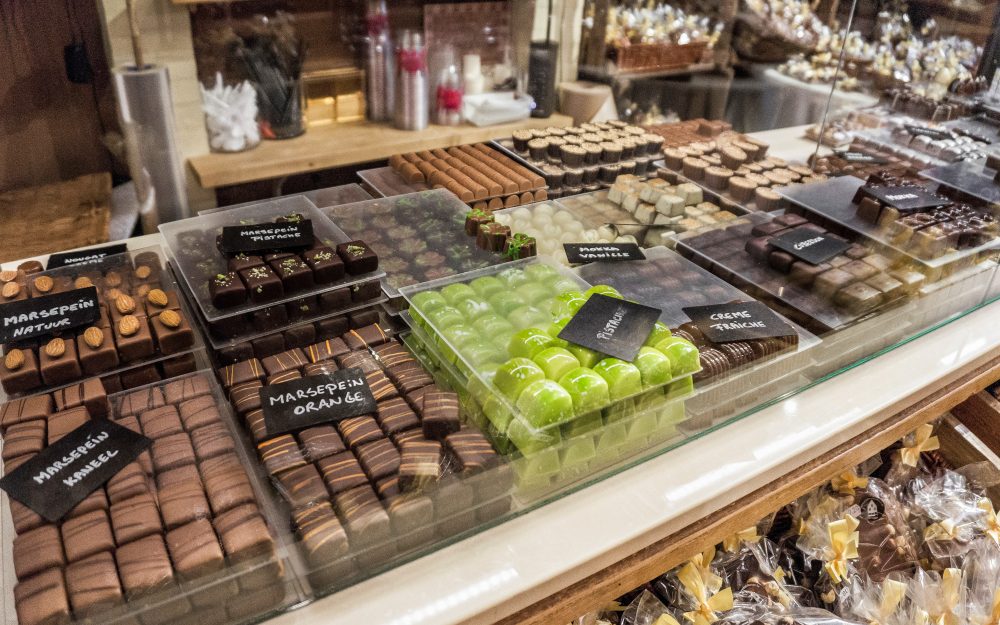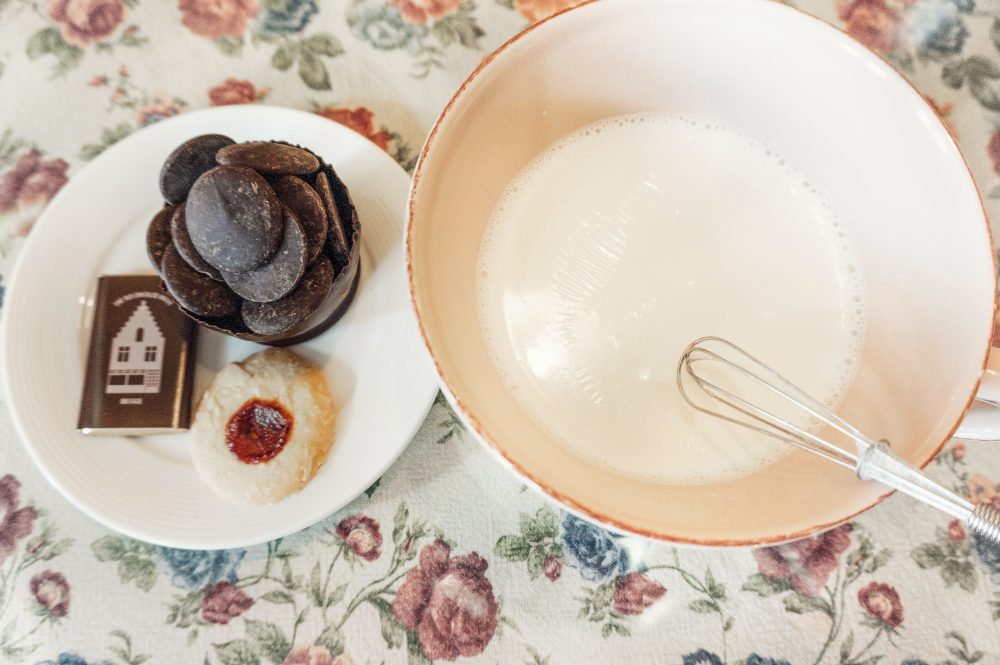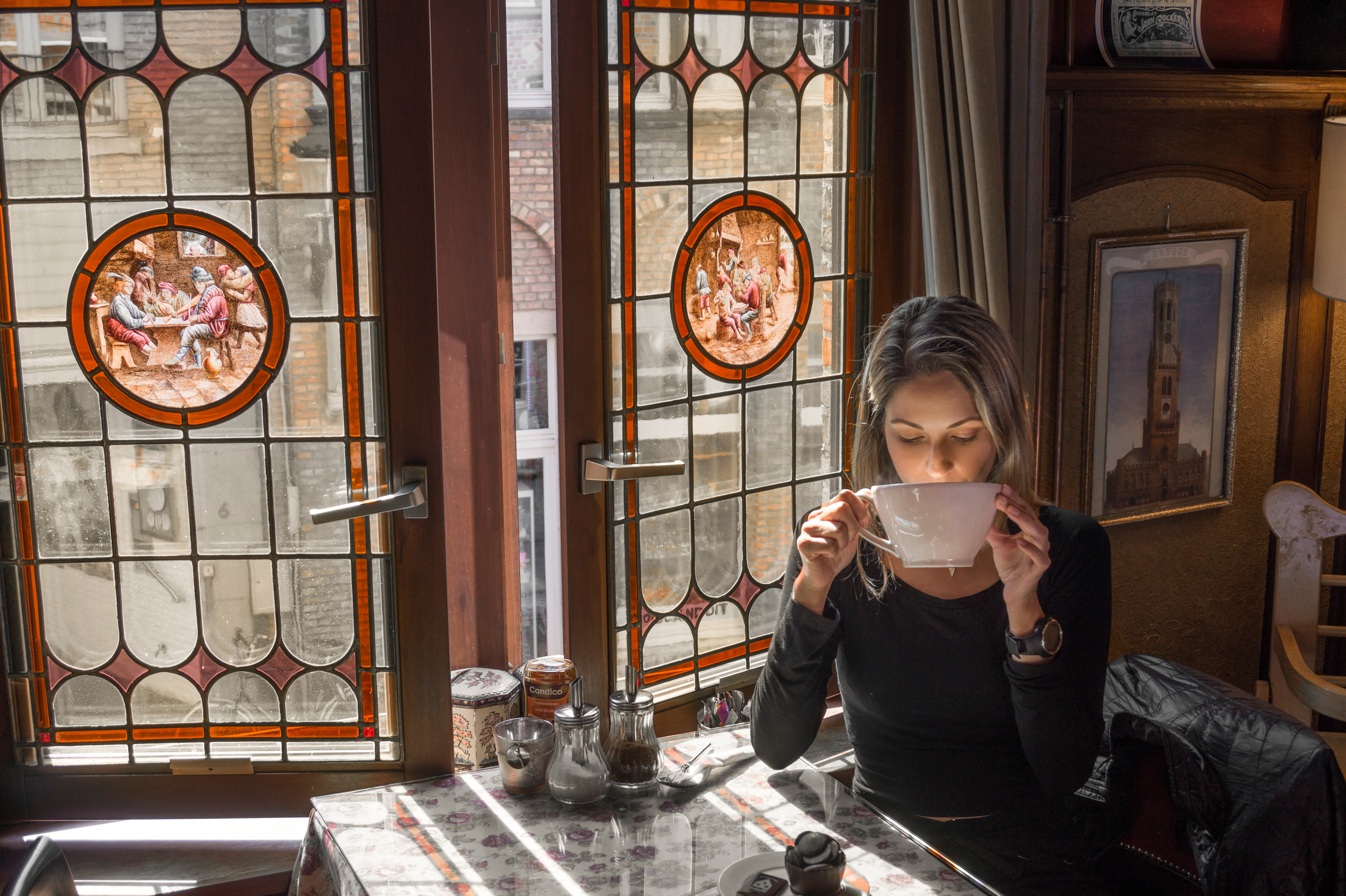 LIKE THIS POST? SAVE IT ON PINTEREST


clink any photo below to pin!