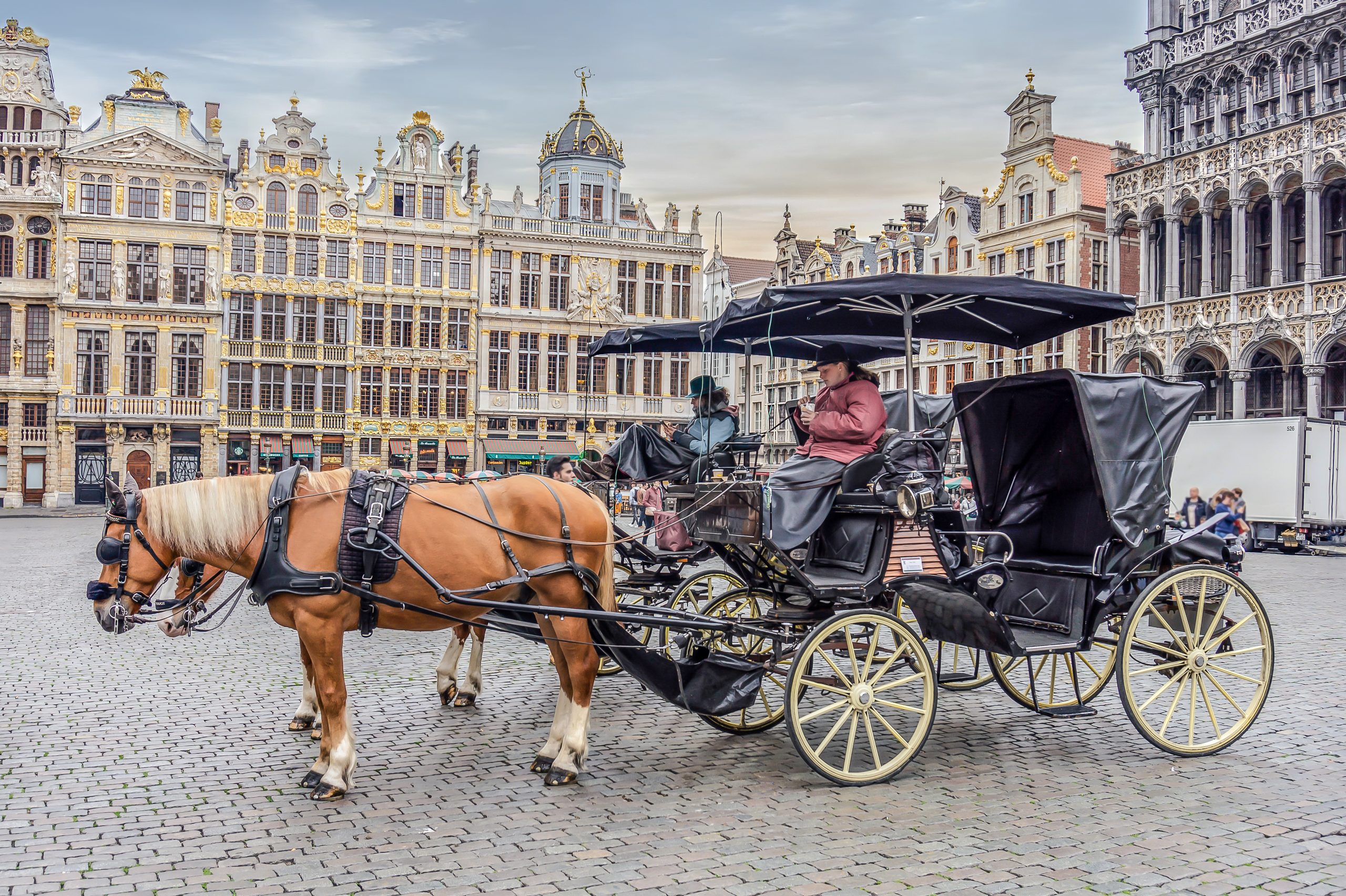 Brussels, the capital of Belgium is filled with stunning architecture, horse-drawn carriages, and limitless amounts of restaurants, Belgian waffles, and fries. It's a big city that has something for everyone, so whether you spend a few days or as a day trip from Ghent, it's worth a visit. 
Grand Place: Is considered one of the most beautiful medieval squares in Europe. The ornate Grand Place is considered the center of Brussels, where many historic buildings dating from the 17th century are located.
Notre Dame Du Sablon: This Gothic, Roman Catholic cathedral was completed in the 15th Century but a century later it was massively enlarged to cope with droves of pilgrims attracted by the supposed healing powers of its Madonna statue.
Book a chocolate or waffle tour: What better way to experience Belgian chocolate or waffles than to join a chocolate-tasting tour or book a workshop and make your own. I've linked a few more options below. 
Manneken Pis: Dutch for "Little Pissing Man" is a bronze fountain sculpture in the center of Brussels, and although I don't really understand why, it's considered a very popular landmark (it's actually a stop on guided tours). It depicts a tiny man peeing into the fountain's basin, and was designed by Jérôme Duquesnoy the Elder and put in place in 1618 or 1619. Manneken Pis is the best-known symbol to represent the people of Brussels sense of humor since they often dress the statue in different costumes. Will it be wearing traditional clothing? or be dressed as Santa or Dracula? You'll have to visit to find out. 
Book a beer tour: Spend a few hours trying and learning about Belgian beers which vary from pale lager to amber ales, Flemish red ales, sour brown ales, strong ales, and stouts. I've linked a few tours below. 
Comic book route: Walking the streets of Brussels I stumbled upon a Tintin mural and later found out it's a part of Brussels "comic book route". Since the early 90s, Brussels has paid tribute to characters and authors of the Franco-Belgian comics on the walls of their city. Here's a list of the various walls with photos and addresses.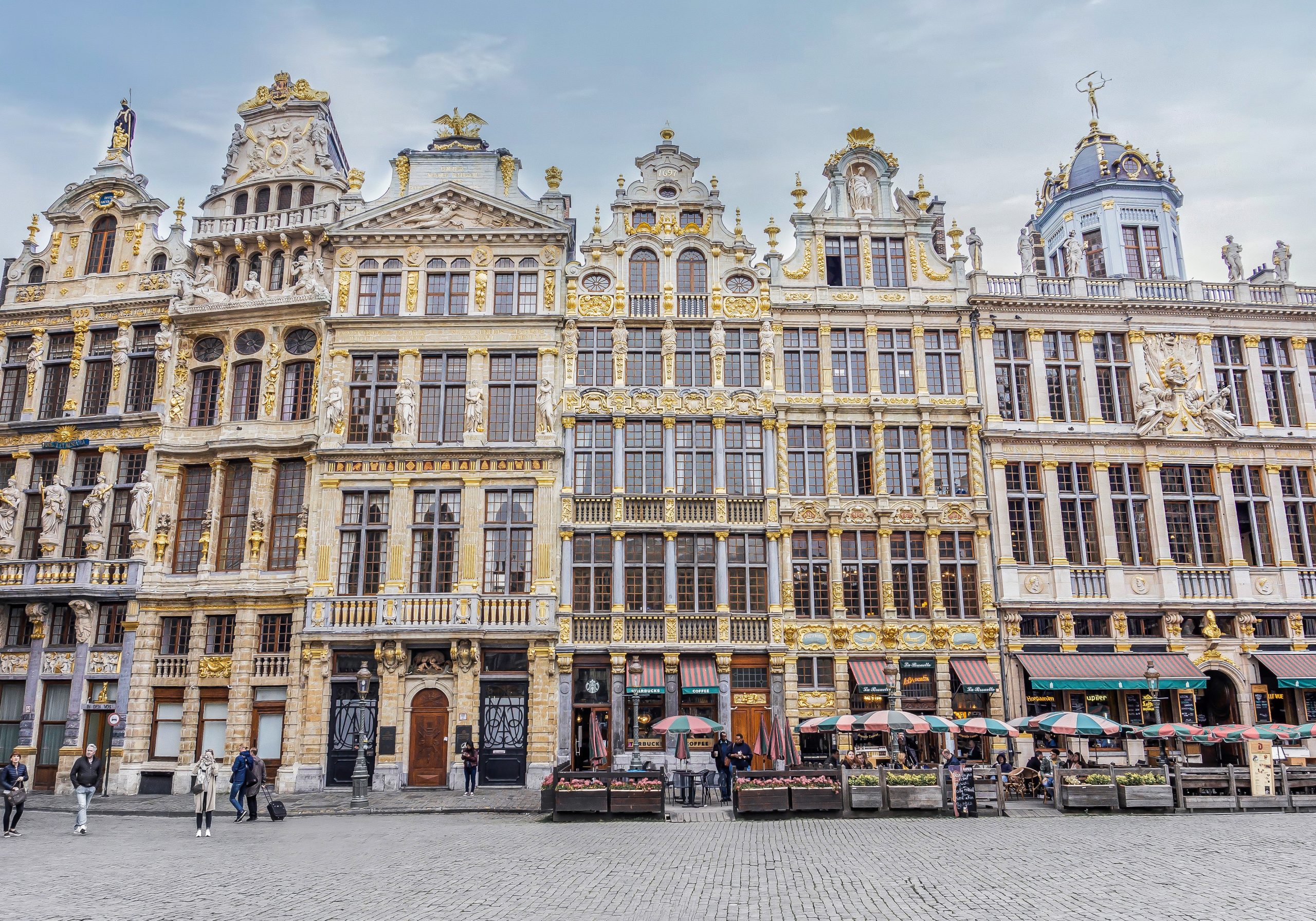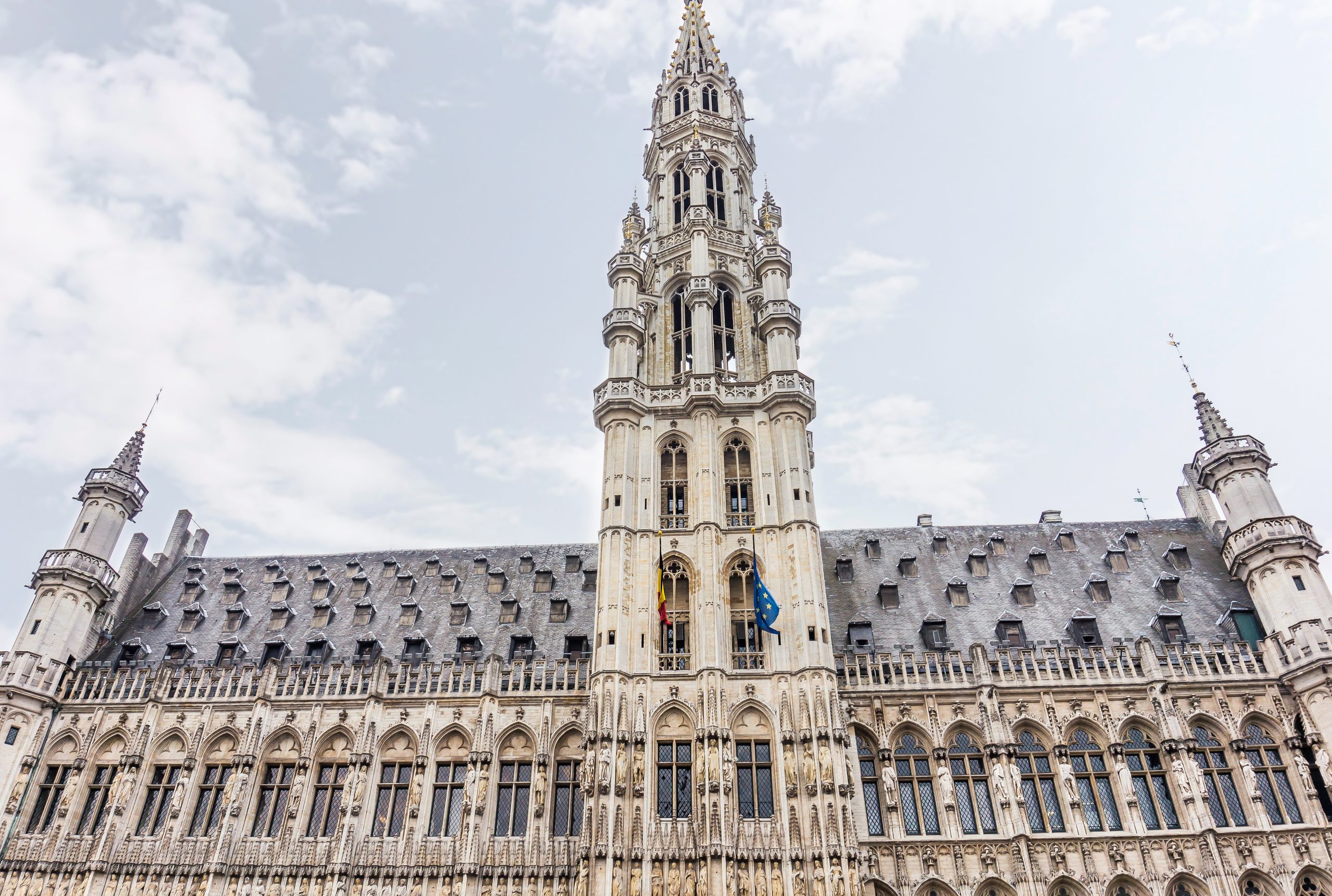 With only an afternoon in Brussels, I wasn't wasting any time when making the important decision of which fry spot to try, so I asked a local. They immediately responded that Fritland is the most popular with tourists and locals and they have the best fries in town. Don't expect a sit-down restaurant, Fritland is a fast food joint where food is ordered from a street-facing service hatch.

They offer toppings such as ketchup, ketchup-curry, pickles, and mayonnaise which is a traditional topping in Belgium and The Netherlands. Their list of toppings is plentiful but I was interested in the spicier options indicated on the menu by a pepper. It starts with the Americaine and gets hotter with Samourai and Pili Pili. I went with Americaine and thought it was perfectly spicy without overpowering the fries themselves.
LIKE THIS POST? SAVE IT ON PINTEREST


clink any photo below to pin!