When booking accommodations in Malta, there are three main cities to choose from; St. Julian's, Sliema, and Valletta. Here's a quick overview of what you can expect in each.
St. Julian's is where you will find a majority of Malta's nightlife, particularly in the district of Paceville which is heavily populated with nightclubs, bars, strip clubs, pubs, and restaurants. While this area has a lot of options for nightlife, it does have a "spring break" party vibe so if that's not you're thing, you'll probably only find yourself visiting this area once or twice during your stay. There is also a tiny sandy beach nearby called St. George's Bay but aside from these "hot spots", there isn't much to do in this area. 
Sliema is located south of St. Julian's and has a much calmer atmosphere. There are a variety of seaside restaurants, a large indoor shopping mall, grocery, and boutiques. This is also where you'll find the Ferries bus stops which have connections to almost anywhere on the island.  
Valletta is charming, filled with history, and is where you will find most of Malta's museums and churches. During the day Valletta is where a majority of people visit since it has the most options of things to do which you can read about in this post, the evenings on the other hand are much quieter. The streets are often empty with people leaving to visit Sliema and St. Julian's. You can find a few bars open but for the most part, Valletta becomes a bit of a ghost town at night.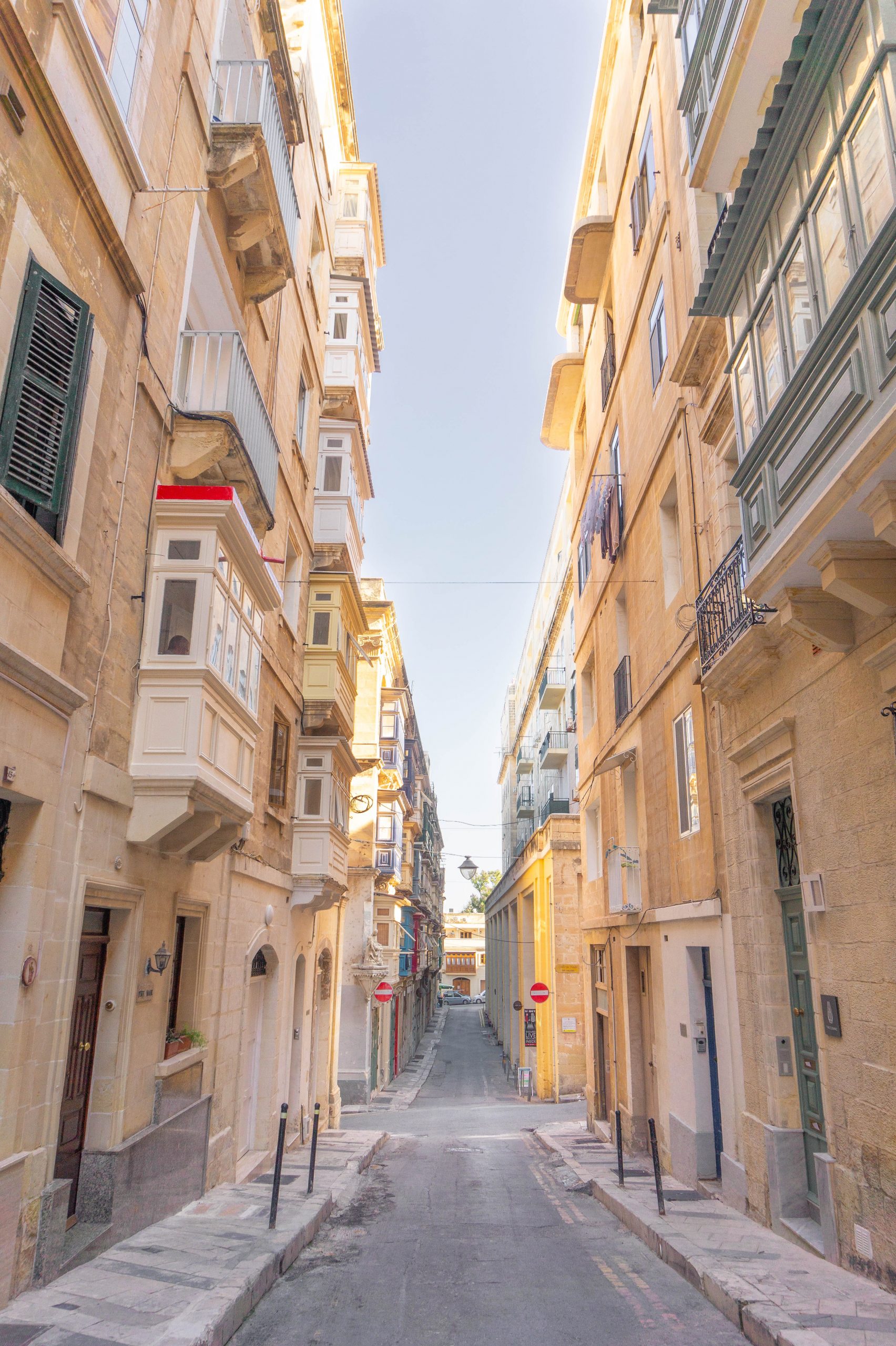 by bus but be warned they fill up fast!
When they say Malta is a small country, it's small. You can travel from one end to the other in about an hour by car although most visitors get around by public bus which is extremely easy to navigate. As you can see from the map below, St. Julian's is located furthest north then Sliema and Valletta. There is a transportation hub in Sliema where all of the main buses are located at Ferries 1, 2, 3, 4, and 5. 
With buses being the only source of public transportation, they fill quickly. If you are staying anywhere between Sliema and Valletta south of the Ferries bus stops (blue markers on the map) when the bus leaves St. Julian's with passengers and then picks up passengers in Sliema, by the time the bus gets to you on its way to Valletta, there's usually no room which means you will have to catch the next bus (hopefully!). 
The same can be said for anything between Sliema and St. Julian north of Ferries bus stops. If the bus leaves Valletta with passengers and then picks up passengers in Sliema, by the time it gets to you on its way to St. Julian's it's full. For this reason, I found staying in Sliema near the Ferries bus stop is perfect. It's centrally located and offers access to a variety of bus options to get you anywhere you want on the island. 
There's also a bus that goes directly to Ċirkewwa, the Ferry Boat Terminal (green marker on map) that takes you to the islands of Comino and Gozo although if you want to visit the Blue Lagoon, I suggest booking this amazing company. They offer a van/coach transfer with pick-up points near various accommodations so that you can avoid the long journey to Ċirkewwa on public transportation.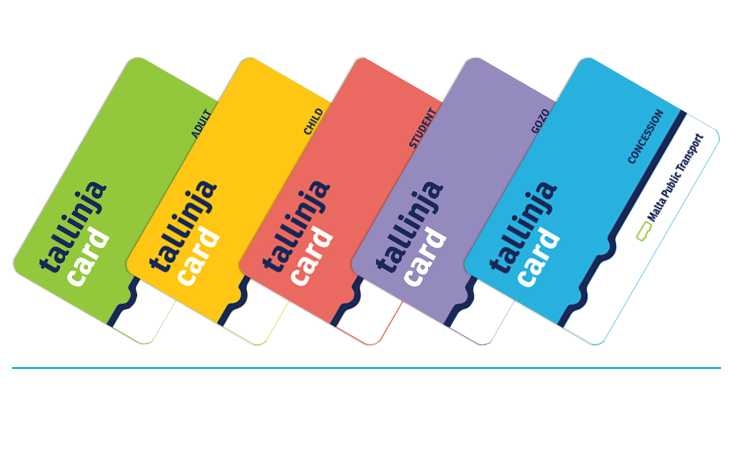 Single Two-hour ticket: These can be purchased with cash directly from the bus driver.
12 single Two-hour tickets CARD: This card gives you 12 journeys totaling 6 round-trip tickets. 
Explore CARD – This card gives you 7 days of unlimited trips. It includes buses going to and from the airport and night buses.
I spent a week in Malta and purchased the Explore Card which allowed me to travel as much as I wanted without worry that I wouldn't have enough cash on hand to catch a bus back to my accommodations, especially late at night. Cards can be purchased at public transport kiosks and there is one located in Sliema near the Ferries 3 bus stop.  
TRANSPORTATION APPS TO DOWNLOAD: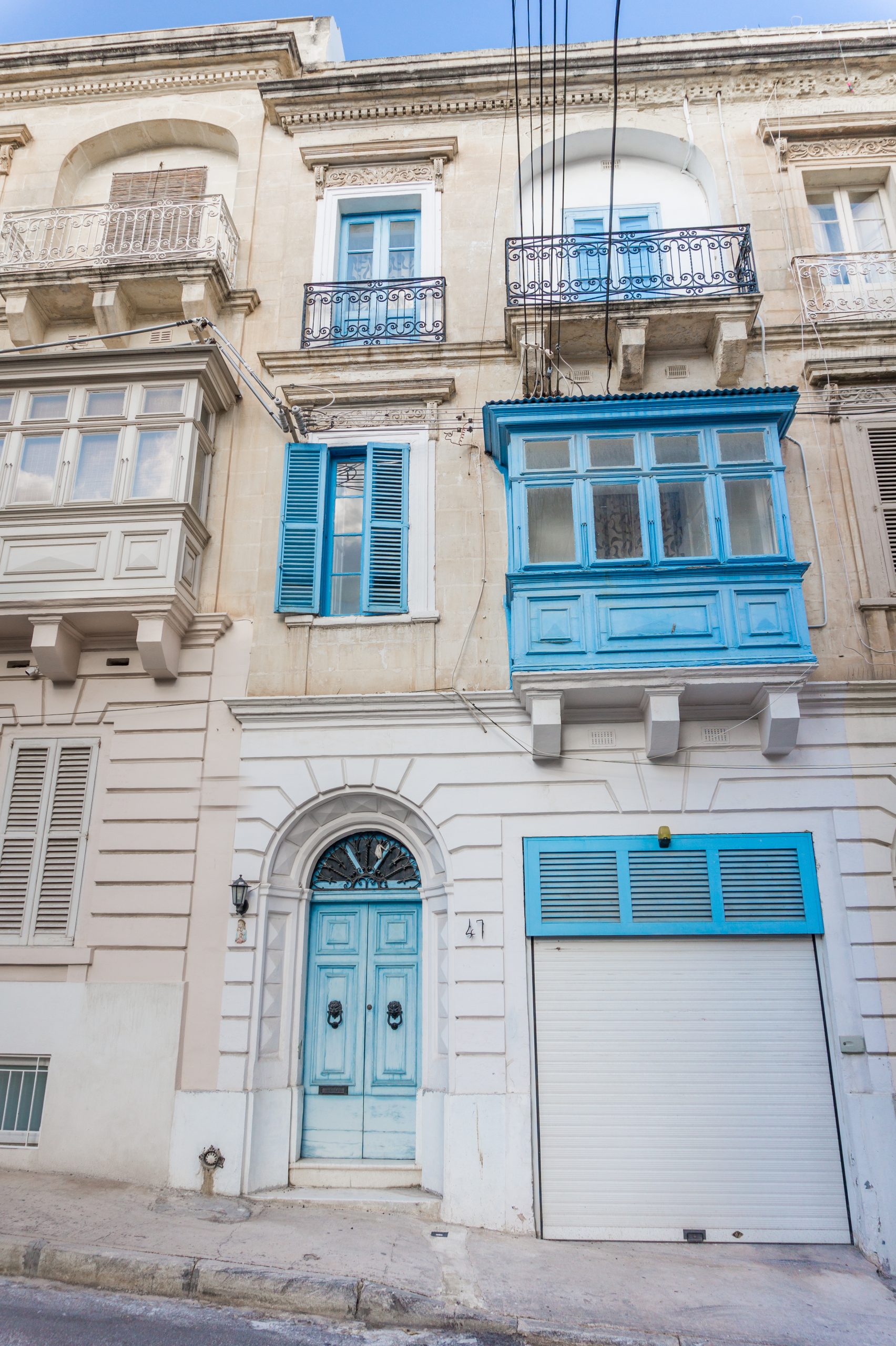 If you're in your early 20's and looking to spend your evenings partying, sleeping in late, and your afternoons laying on the beach, then St. Julian's may be a good fit.
If you only have a few days in Malta or are looking to stay somewhere filled with history and charm, then Valletta is a great choice.
Valletta is usually the type of place I would choose to book accommodations but the fact that it turns into a ghost town at night solidified my decision to book in Sliema and I couldn't have been happier. Sliema is centrally located, has the Ferries bus stops which are great for exploring the island, and is the perfect mix of lively and laidback with options for things to do in the evening. It's also much closer to St. Julian's should you choose to have a night out on the town and hit a few bars and clubs. 
Need ideas for planning your Malta trip? Click here for the top things to do in Valletta, here for the best way to visit the Blue Lagoon and Gozo, and here for info about visiting Mdina The "Silent City".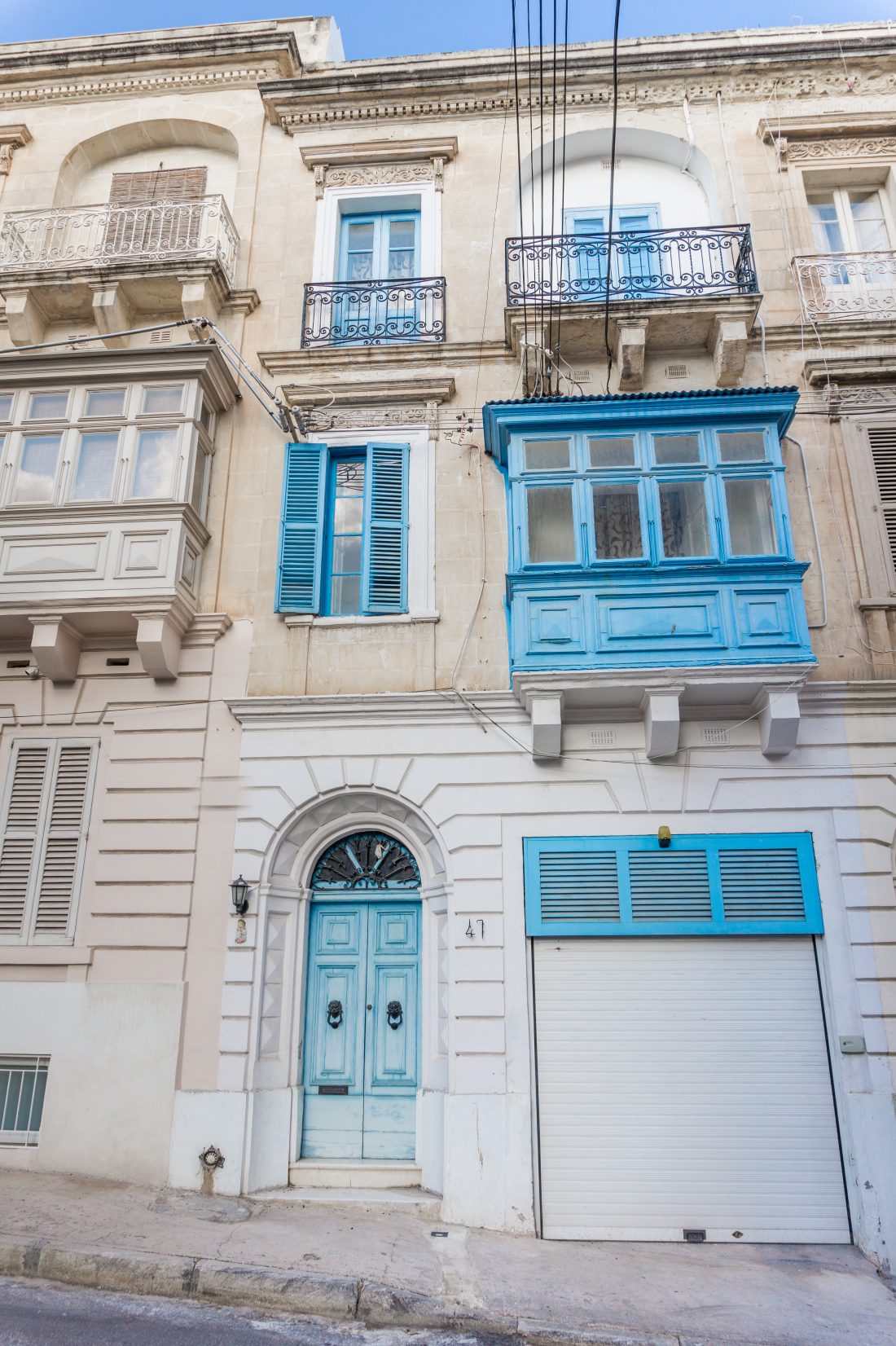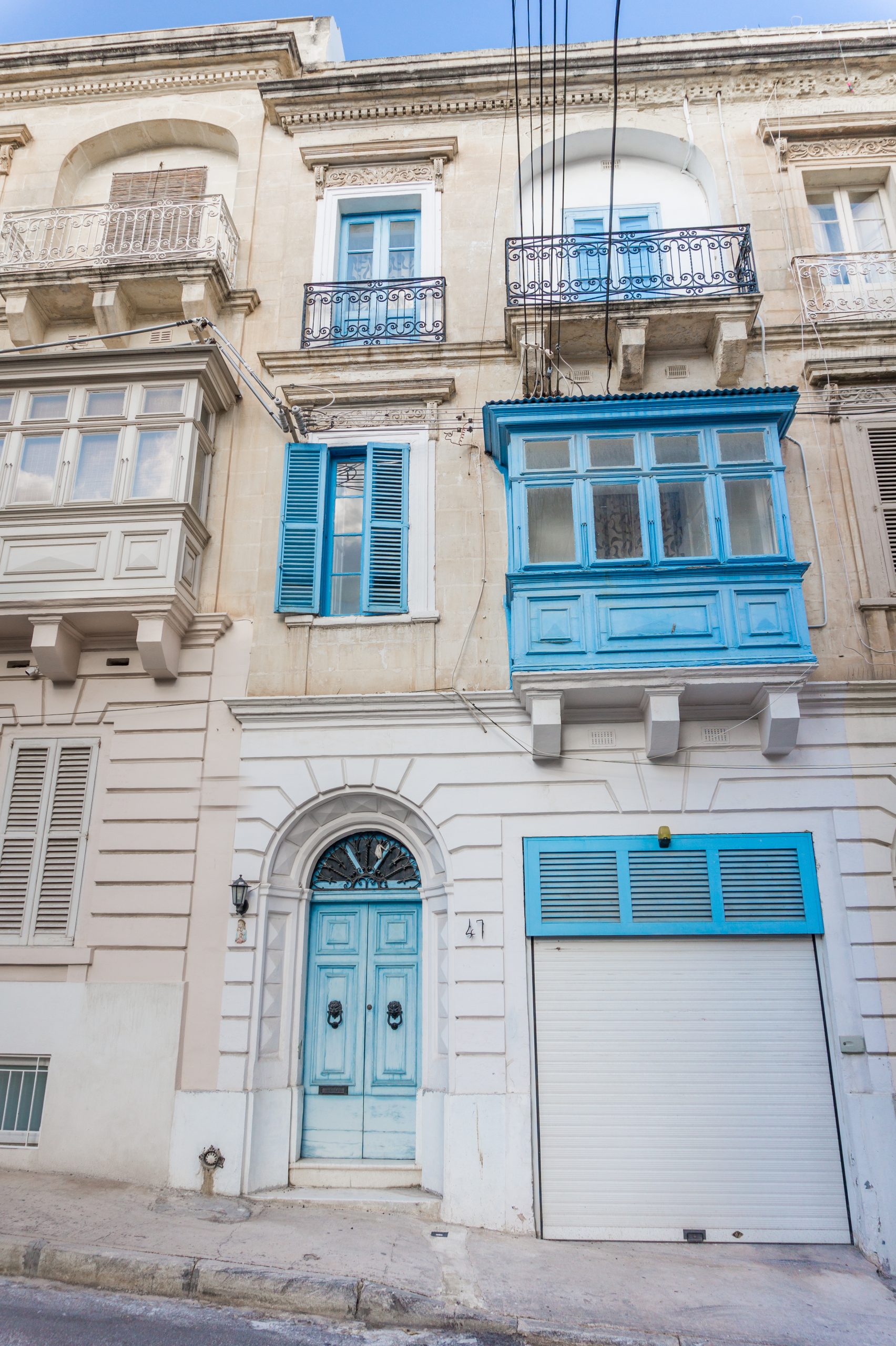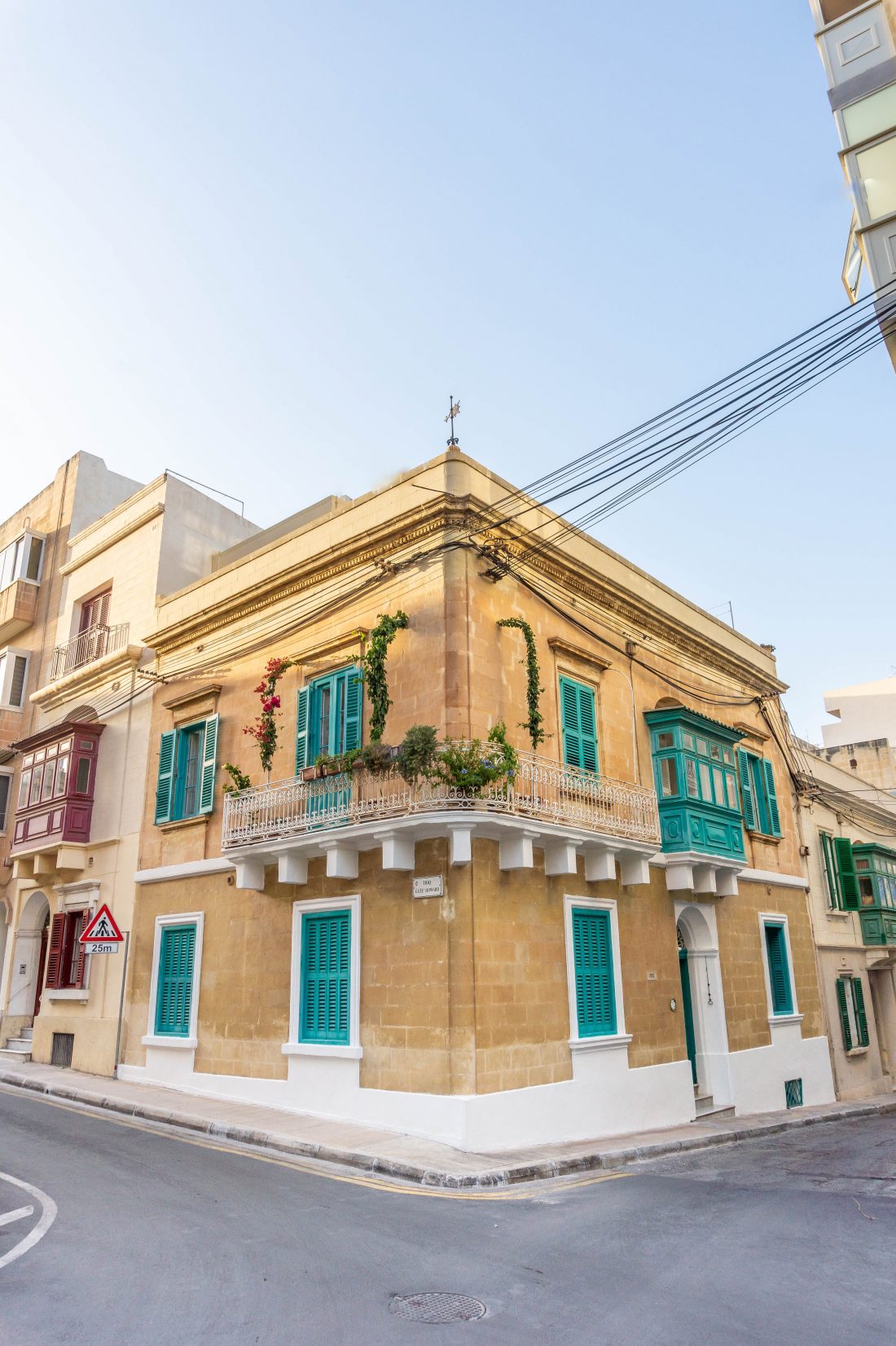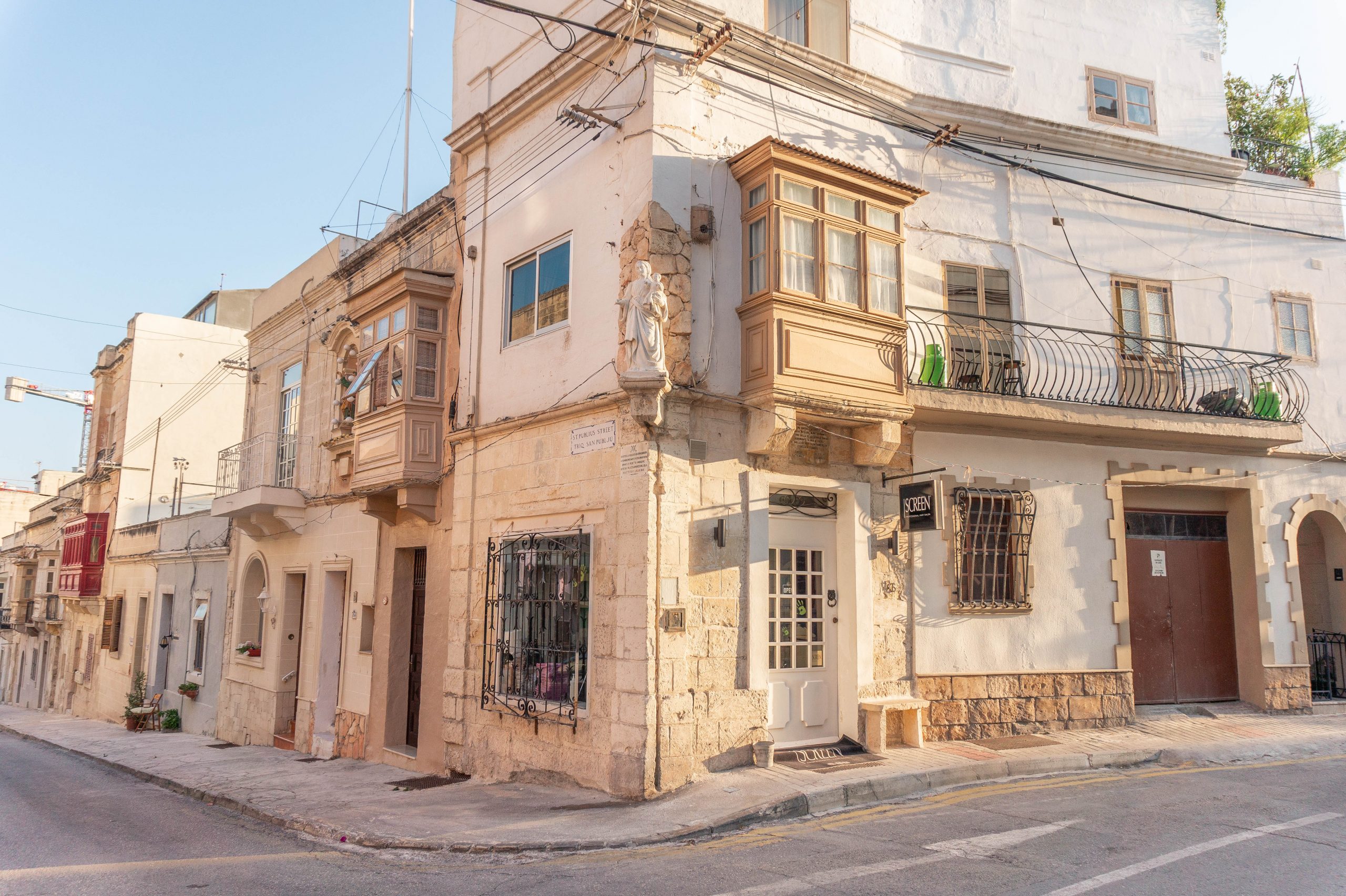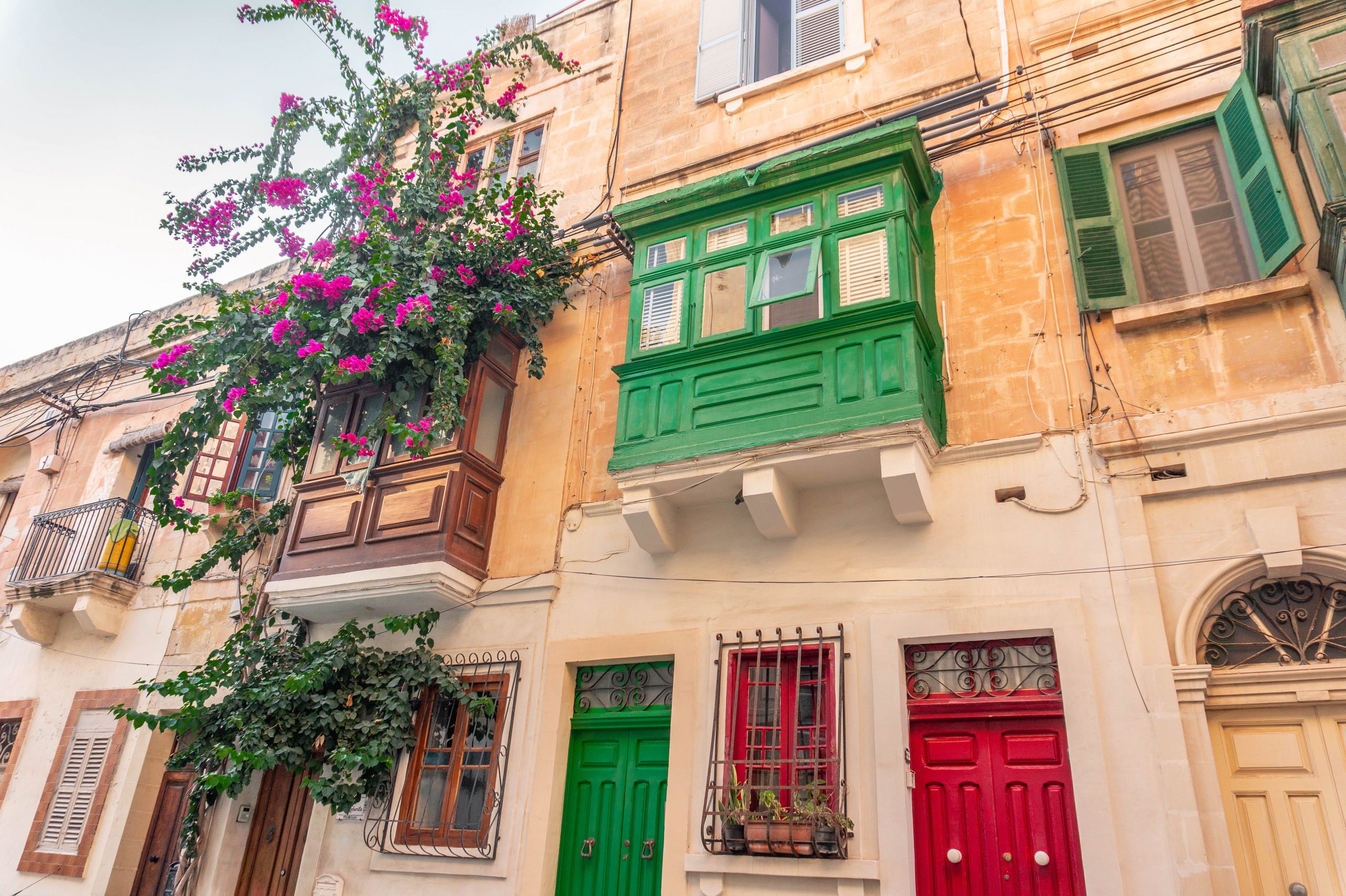 CHECK OUT THESE HELPFUL POSTS
LIKE THIS POST? SAVE IT ON PINTEREST


clink any photo below to pin!