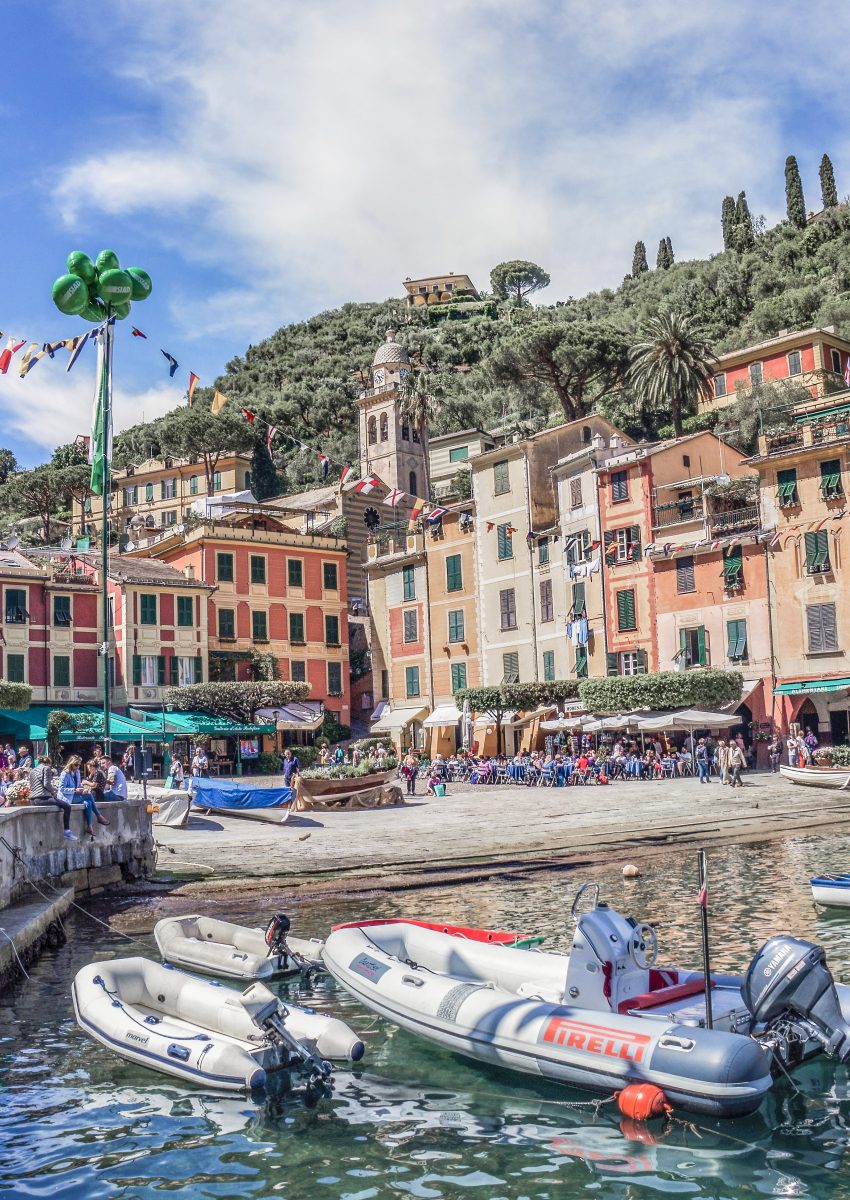 Portofino, a fishing village on the Italian Riviera lined with pastel-colored houses, high-end boutiques, seafood restaurants, and a small cobbled square overlooking a yacht-filled harbor.
If your accommodations are in a town off of the Italian Riviera and you would like to experience arriving in Portofino by sea then taking a ferry is an option. 
I chose to take the train from my Airbnb in Chiavari to Santa Margherita which allowed me to explore a bit before heading to Portofino. 
In front of the Santa Margherita Ligure-Portofino train station in Santa Margherita, you will find bus #82 which takes you directly to Portofino in about 15-minutes.

If you purchase your bus ticket from a newspaper stand instead of onboard the bus you'll save 1€.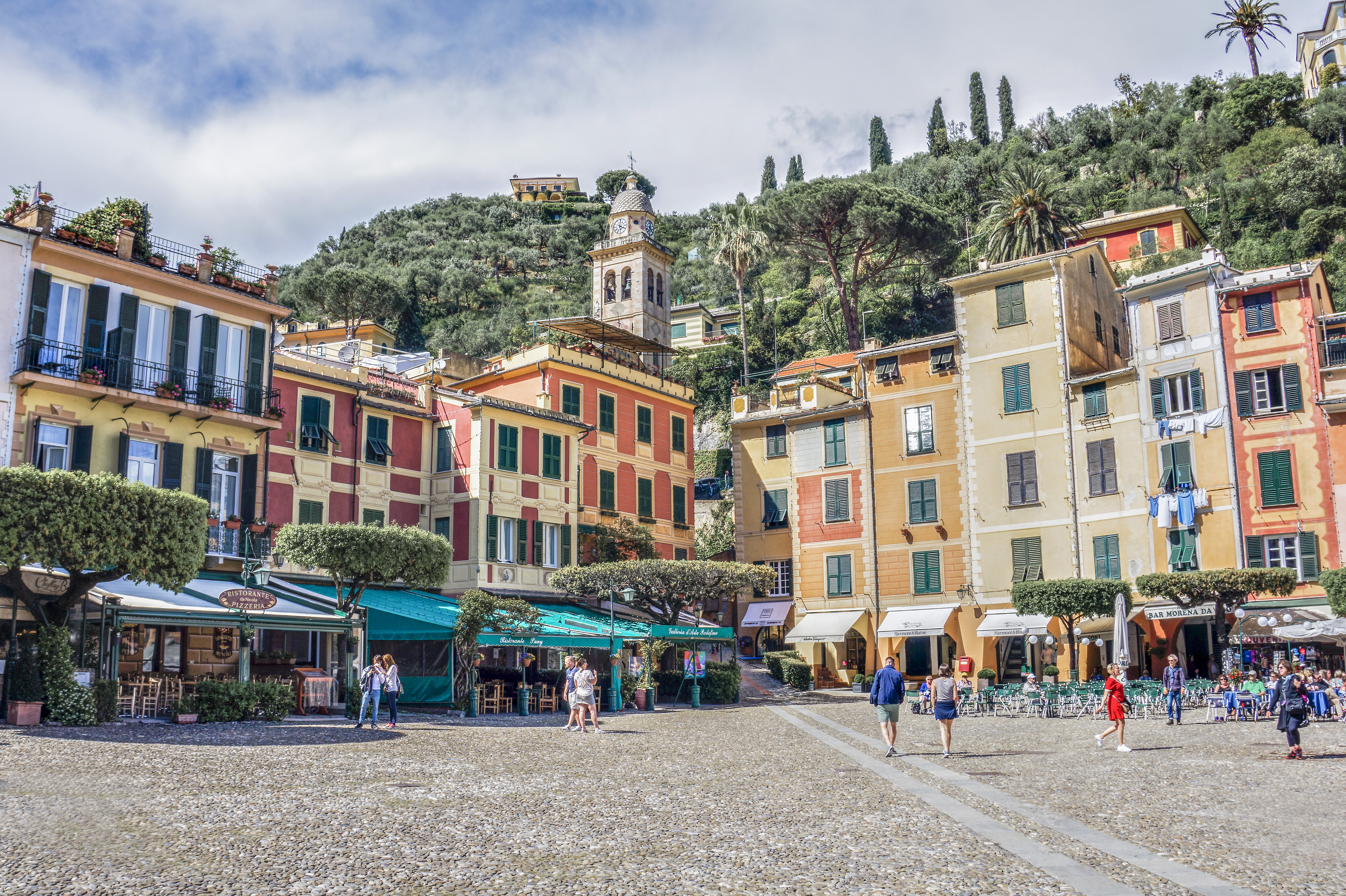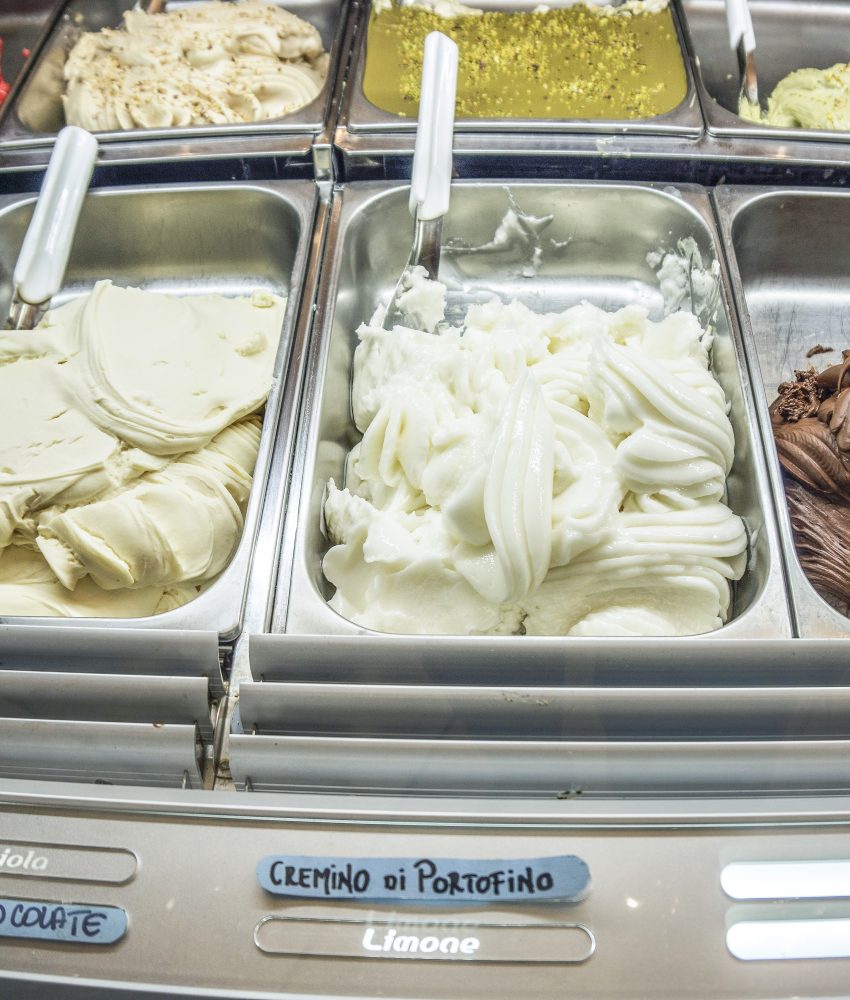 Take a stroll to Chiesa di San Giorgio. A Catholic church erected in Romanesque style in 1154, offering beautiful views over Portofino. 
Continue your stroll up the mountain to Castello Brown which has been used for harbor defense since the 15th century. If you choose not to pay the entrance fee to enter the castle, the walk is still lovely, and the views from the top overlooking the harbor are great. 

If you're not looking to indulge in a fancy lunch or dinner along the shore, grab a piece of focaccia from a small shop and explore Portofino for a bit before finishing your afternoon with a scoop or two of creamy gelato at Gepi Portofino. 
Gepi Portofino
 reviews  

Address: Piazzetta della Magnolia, 2, 16034 Portofino GE, Italy
Telephone: +39 333 337 7857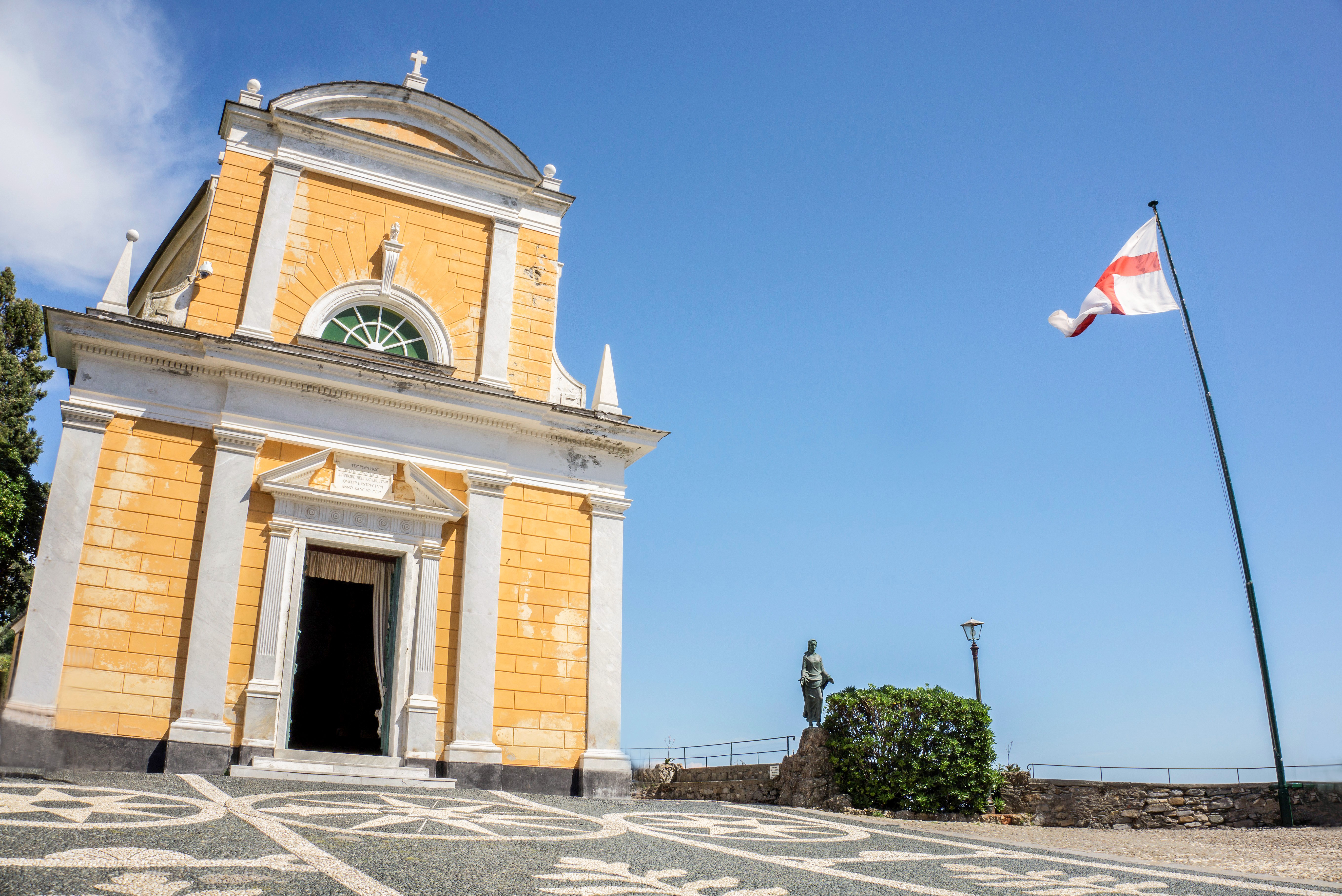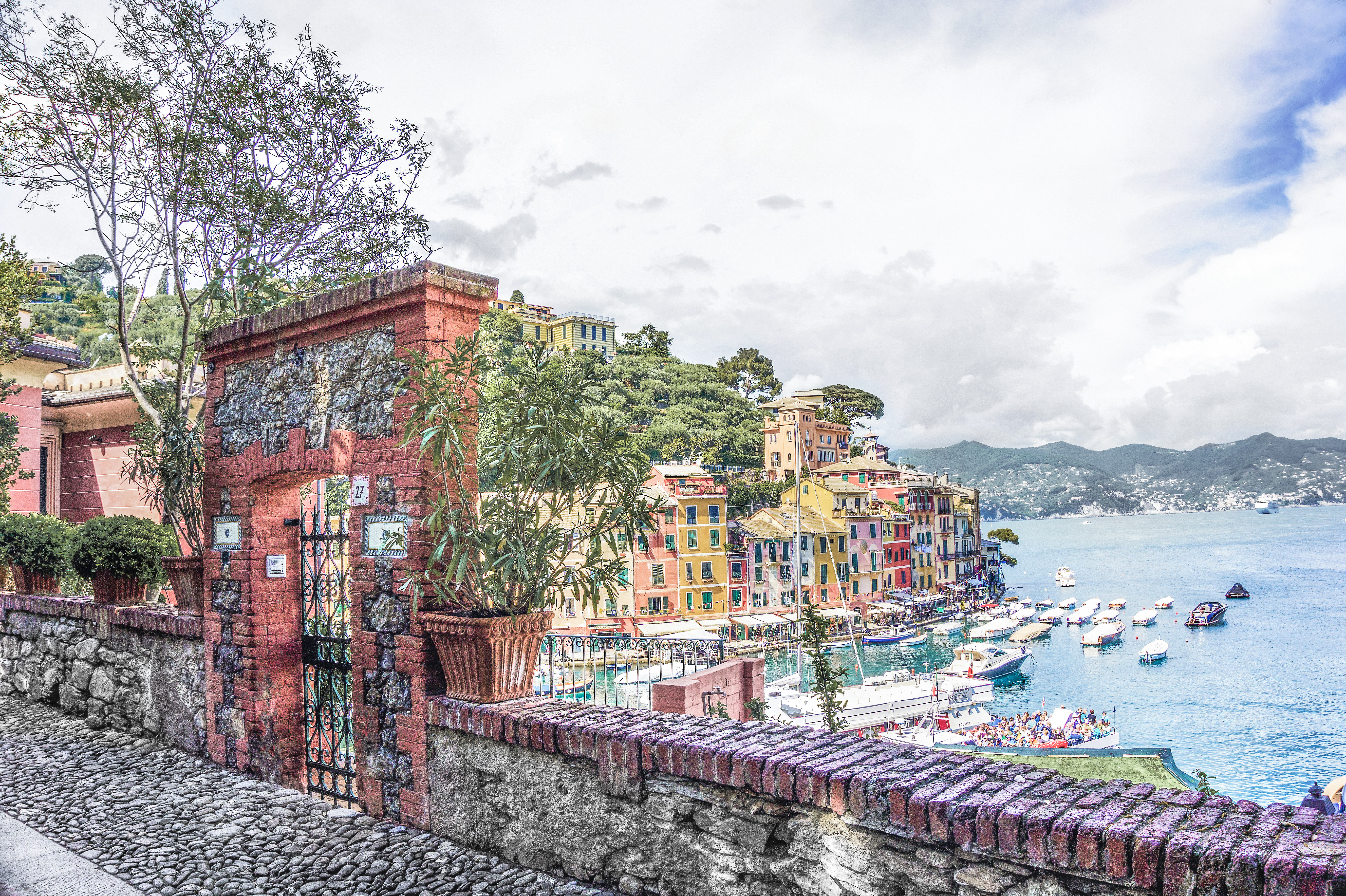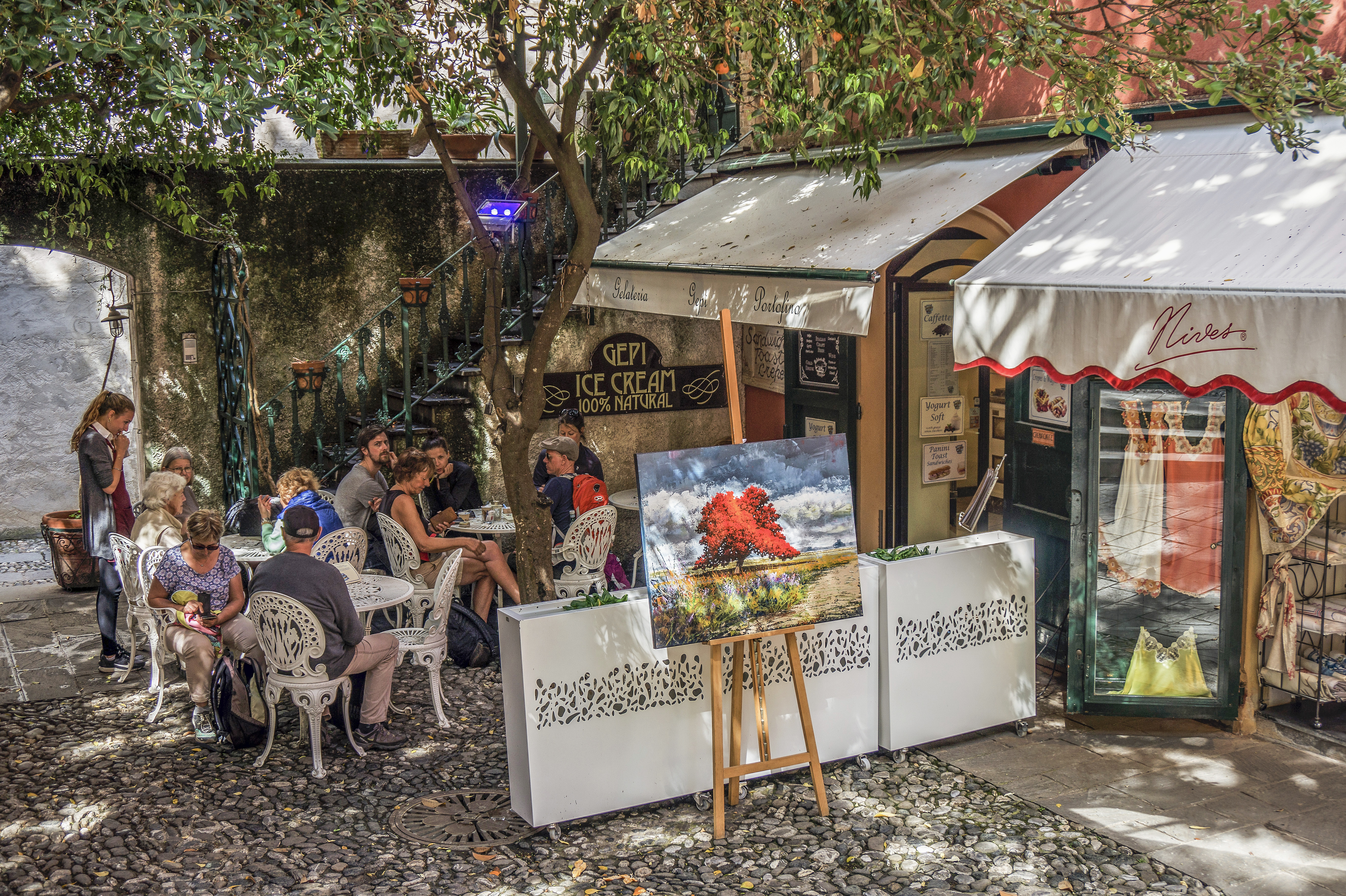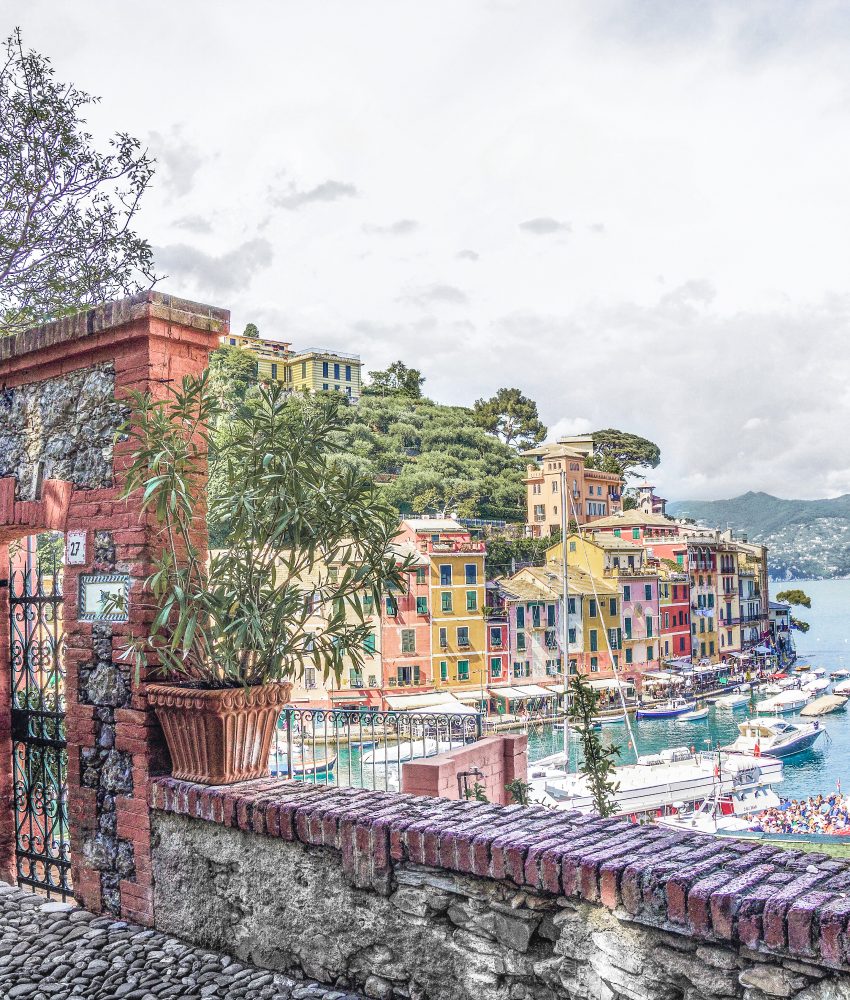 is portofino worth visiting?
If the yachts didn't already give it away, Portofino is expensive. Is it worth visiting? Well, I wouldn't necessarily plan my trip prioritizing a visit but if you happen to find yourself in the area, it's a nice way to spend a couple of hours walking along the water. Keep in mind it's really small so if you're looking to do more than enjoy a pricey meal and drink along the water, you may feel a bit 'over it' after a couple of hours.