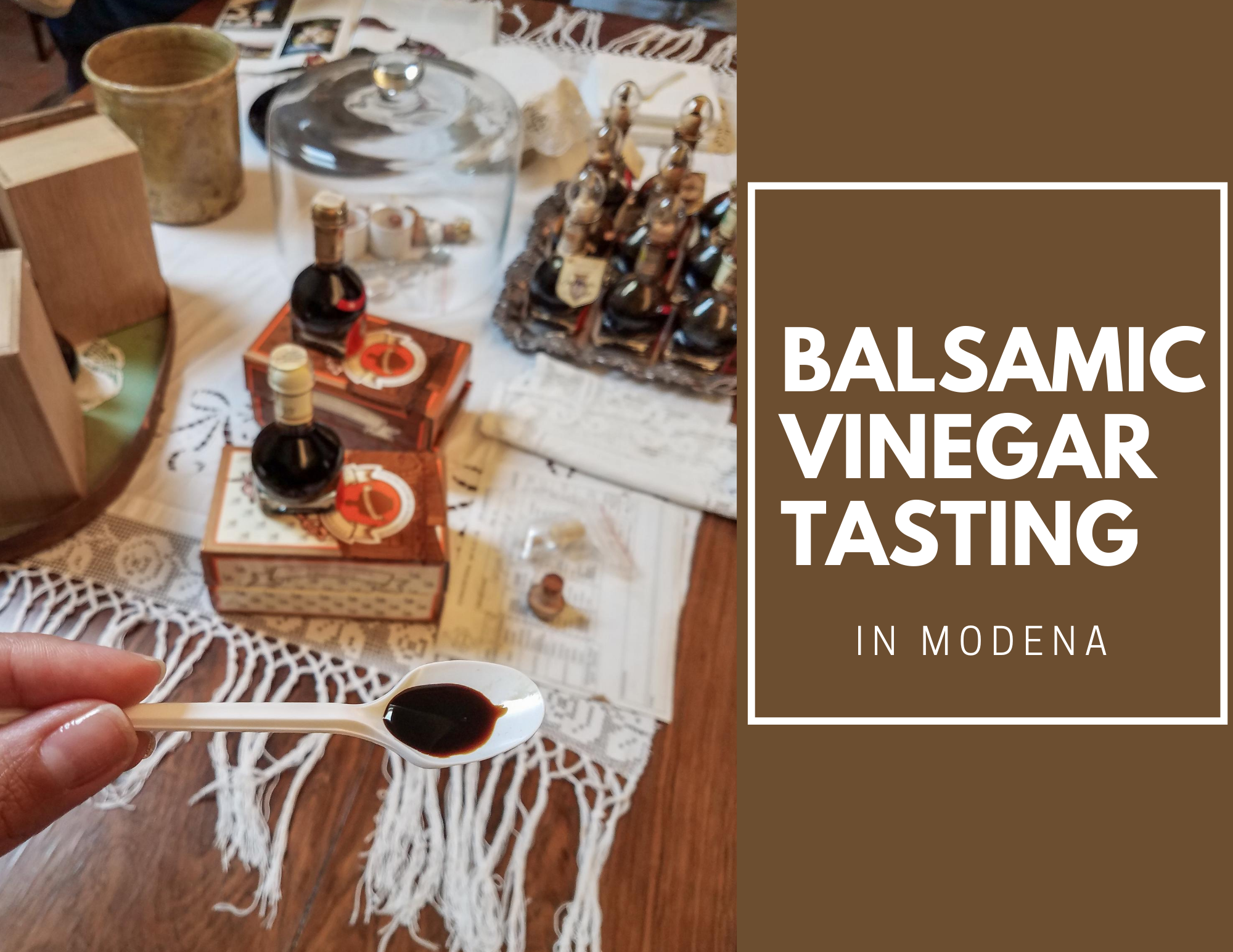 My biggest reason for visiting Modena was to spend time learning about the production of authentic balsamic vinegar. If you're not familiar with the popularity of balsamic vinegar from this region go ahead and check the bottle stashed in your kitchen, more often than not it will mention the area of Modena although it's not technically the real deal but we'll get into that later. 
While searching options for balsamic vinegar tasting, I stumbled upon Acetaia di Giorgio. I liked that they aren't a mass production factory but instead a family run business with production taking place under the roof of their 1860's residence which isn't far from the city center.
A week before my arrival I made an online reservation for their complimentary tour which they were very sweet to accommodate with my limited schedule. Upon arrival, I had the privilege of meeting Giorgio (the owner) in the garden of his beautiful home where he and his family produce their signature balsamic vinegar. Marcello, Giorgio's son in law gave the tour and spent an hour or so explaining the history of balsamic vinegar and the difference between store bought and D.O.P certified which his family produces.
Their home is beautiful and includes special touches such as a framed thank you letter from former President Barak and first lady Michelle Obama. The original flooring of the home is preserved under glass and the cotton linens which lay on top of each barrel are handmade by the women in the family.
My favorite part of the tour was obviously the tasting and Marcello was extremely informative with explaining the process of producing authentic D.O.P balsamic vinegar. While pouring each vinegar onto our tasting spoon, he further explained the notes of flavor we were experiencing.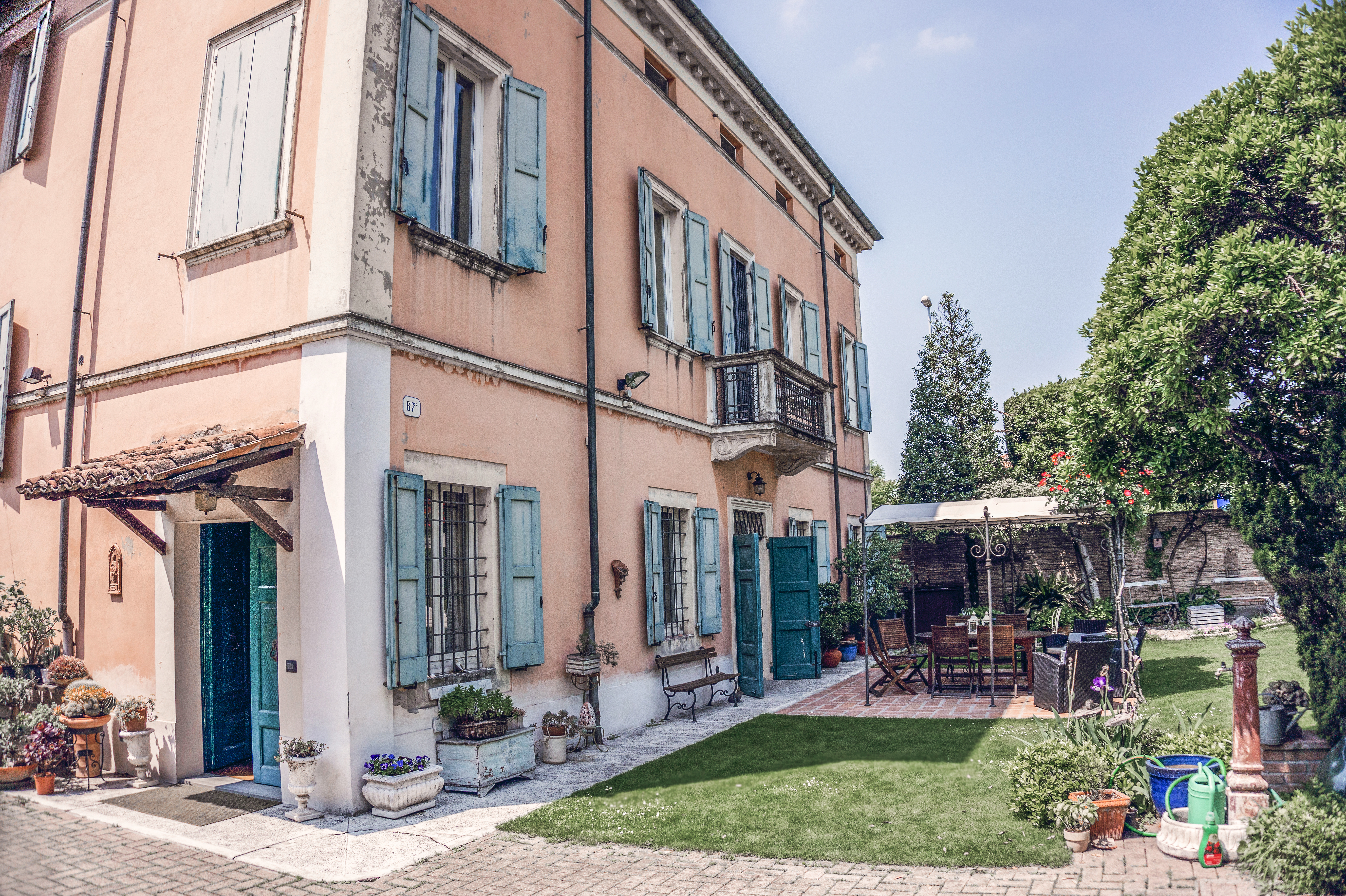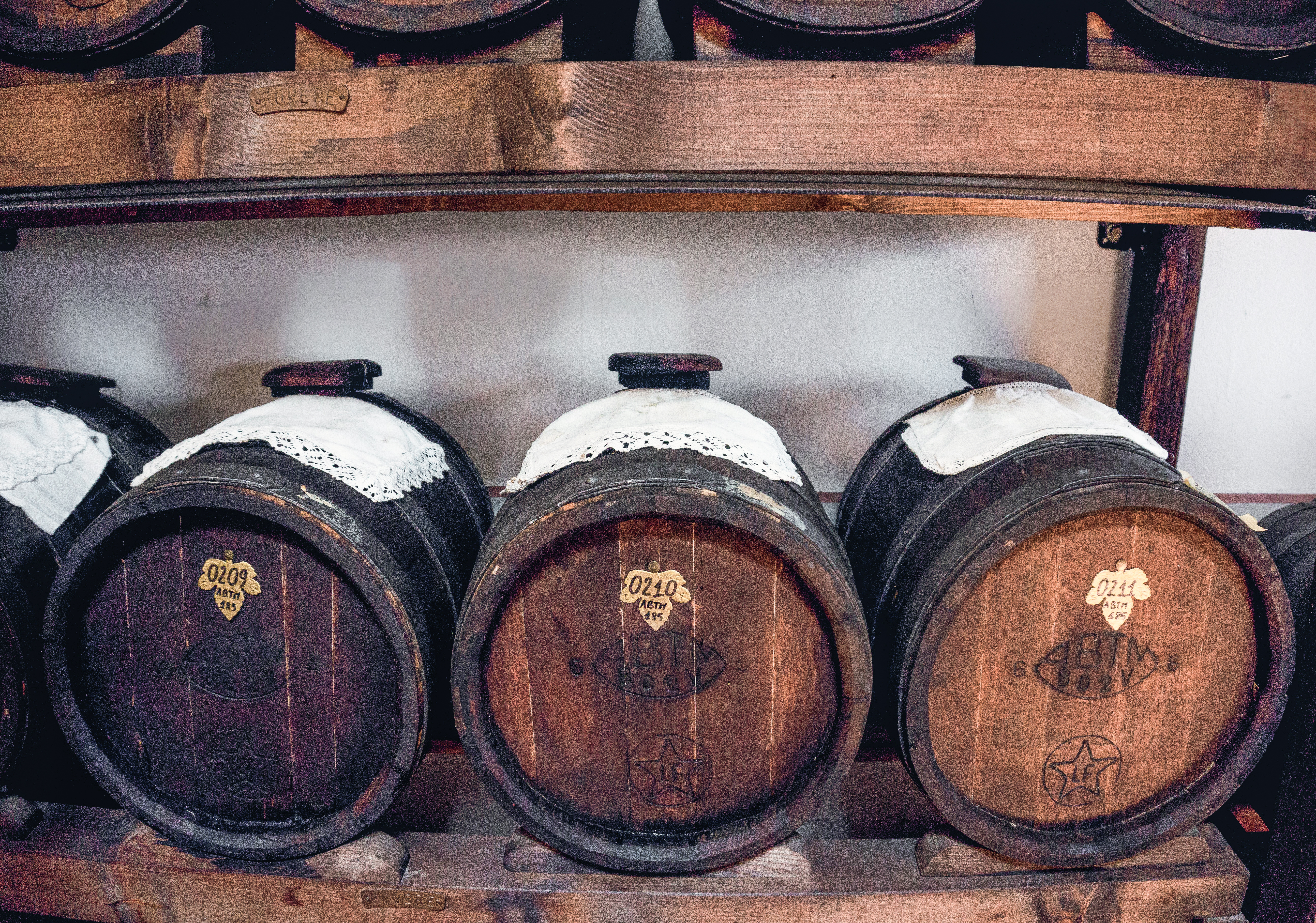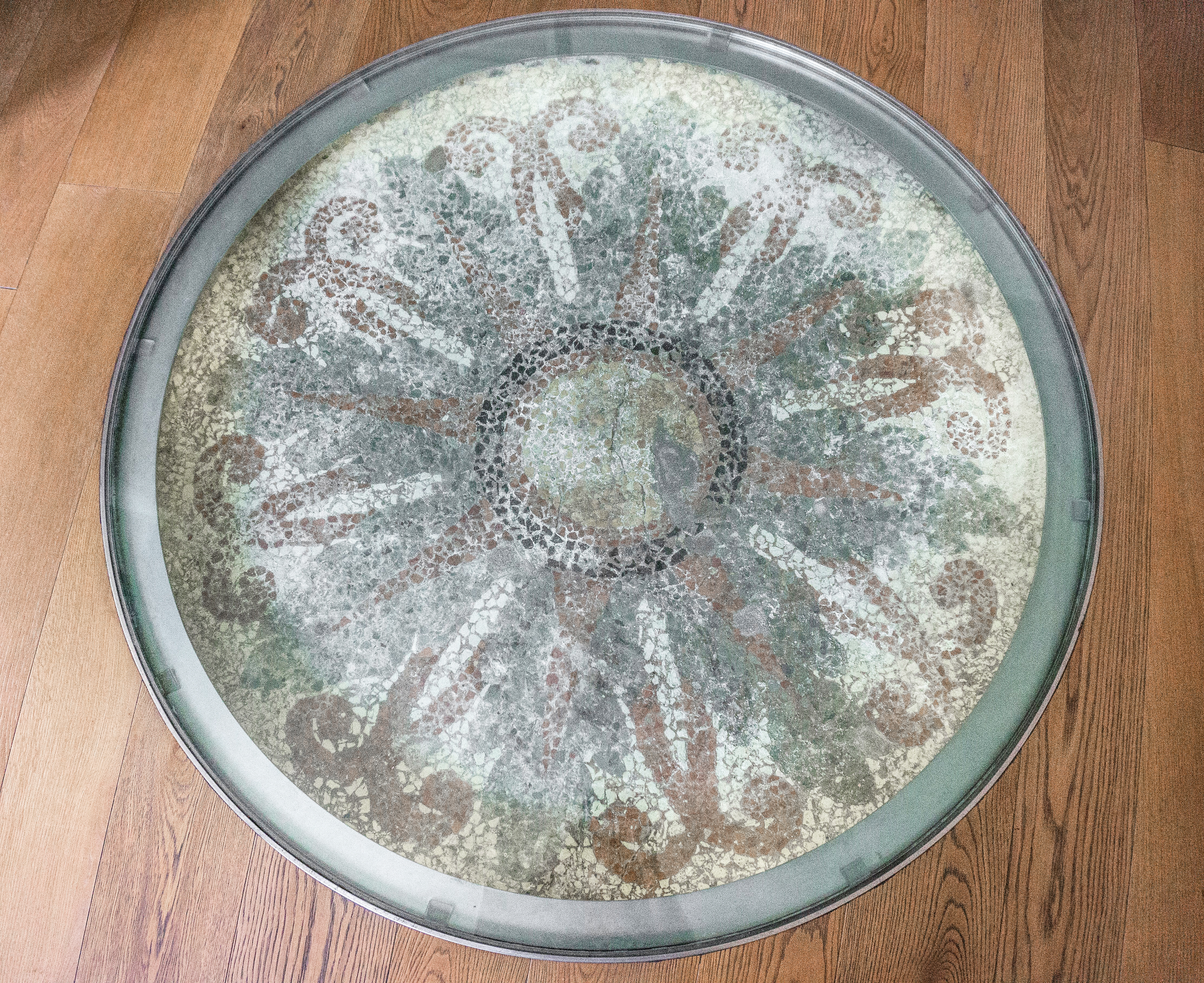 Ordinary Vinegar is largely an alcoholic liquid while balsamic vinegar is produced directly from grapes.

The grapes used to make balsamic vinegar are grown and harvested within a defined local area.

The grapes are crushed and the liquid "must" is boiled for several hours in an open vessel until it's volume is reduced by half.

The liquid is then placed in the first of a series of small barrels that are usually stored in the attic of the house.

The barrels are made of different species of wood, each adding complexity to the developing flavors of the product. 

The final step is decanting, the smallest cask of the sequence provides a few liters of product.


THE DIFFERENCE BETWEEN STORE BOUGHT AND (D.O.P) 
The biggest difference is the taste and consistency. Store-bought balsamic vinegar has a watery consistency and a flavor which you most certainly wouldn't want to consume on it own.
        TRADITIONAL D.O.P 
It has a unique taste to the barrel in which it is aged with a syrup-like consistency that gets thicker the longer it ages.

The flavor is rich and the quality is high which means it can truly be enjoyed on its own or used to enhance the flavor of your meal. 

The bottle is labeled based on the aging period with white representing 12 years and gold representing 25 years.



STORE BOUGHT 

It can come from everywhere in the world. Since mass production factories prefer not to "waste time" in the aging process, their process can include cooking the grapes for a few hours then immediately bottling.

Sometimes it is not made from grapes and is instead wine vinegar with the addition of coloring, caramel, and thickeners to give the appearance of traditional balsamic vinegar. The quality among these kinds of vinegar is not always the best and explains why they almost always taste identical. 
HOW TO OBTAIN (D.O.P) APPROVAL – SUPER INTERESTING!!!
True balsamic vinegar is always labeled Aceto Balsamico Tradizionale and has a D.O.P. stamp, which basically guarantees that the origin and location of production (Modena, Italy) has been verified.
Traditional Balsamic Vinegar of Modena must be assessed by a panel of five expert tasters within the Consortium of Producer of Traditional Balsamic Vinegar of Modena. They oversee the production of D.O.P products and have established a series of procedures throughout the production process to ensure consistency and the continuation of certain traditions. 

These experts grade the balsamic vinegar based on a set of visual, smell and taste standards, guaranteeing that each vinegar placed in the distinctive Giugiaro designed bottle bearing the seal of quality has been produced with all rules, regulations, and procedures.

If a balsamic vinegar is not approved by the board of experts, the producer of that balsamic vinegar is unable to bottle and sell their product. The producer must continue the aging process in barrels until they are ready to present it to the board once again for approval.  

Once approved, it is allowed to be placed in the distinctive D.O.P approved bottle and affixed with a numbered seal guaranteeing the quality of the product contained in each individual bottle.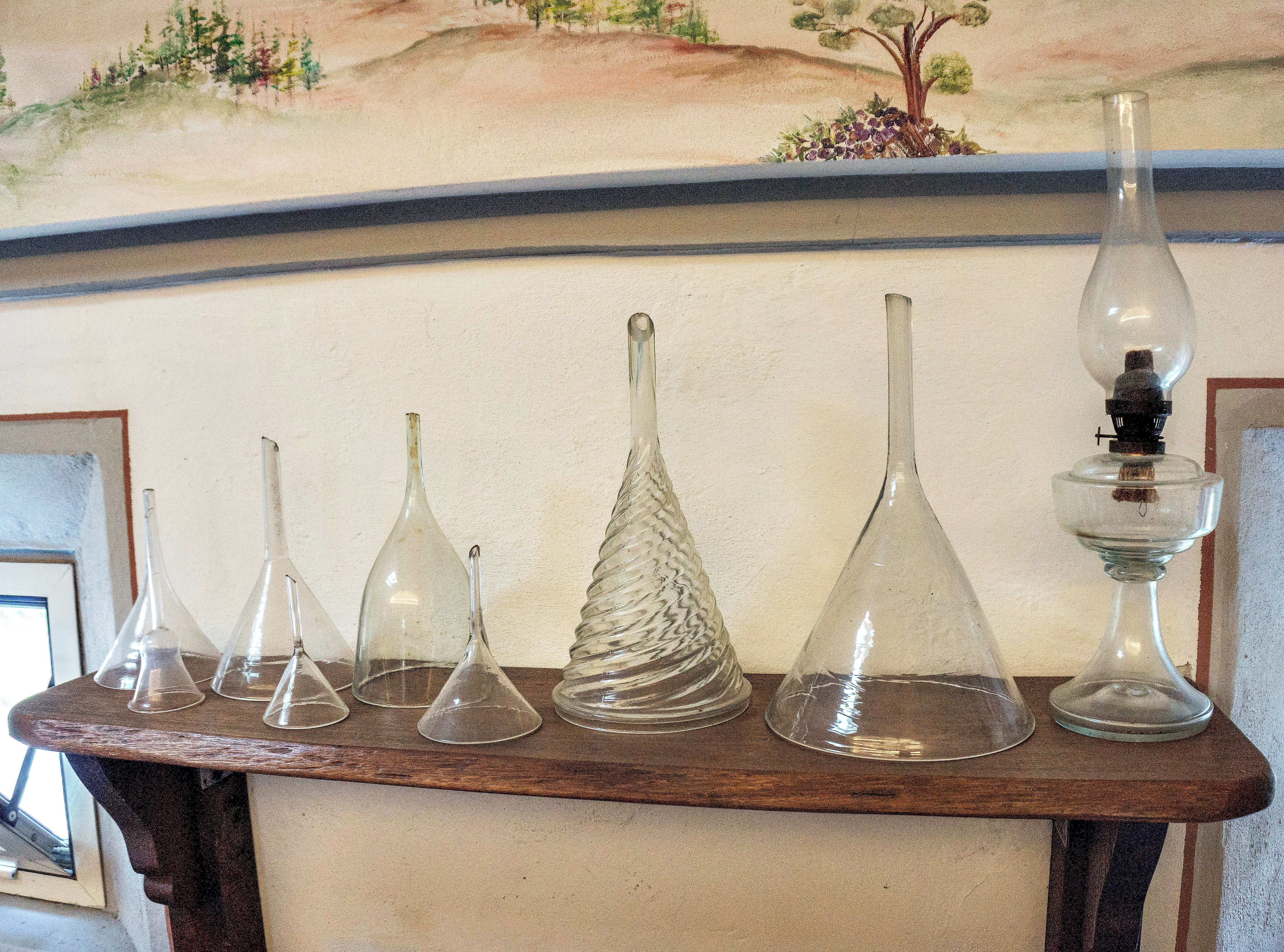 PRICE DIFFERENCE
The pricing for store-bought balsamic vinegar varies but typically starts at $3.99 for 8.5 oz. 

Traditional Balsamic Vinegar of Modena is sold in the D.O.P approved bottle 100 ml (roughly 3 oz) and ranges from $52 to $350 depending on the type of barrel and aging (12-25 years)

Yes, there is a significant price difference, however, the time that it takes and the care that goes into producing quality balsamic vinegar is remarkable. You also have to consider if each barrel is aging between 12-25 years, they aren't mass producing the product and quantities are limited. 
MY OVERALL EXPERIENCE
Acetaia di Giorgio is a small business passionate about producing quality balsamic vinegar, I highly recommend visiting them during your time in Modena. The tour is free and although there is no pressure to purchase anything, they do offer you the option at the end. With that being said, they do spend a significant amount of time sharing their knowledge while letting you taste their signature bottles. For that reason, I recommended supporting them by purchasing a bottle of your own to take home with you to remember your time spent in Italy.
If you are on a budget, there are options. My heart yearned for the 12-year cherry barrel ($71) however at the time I was able to purchase the 12 year mixed woods ($52) and have loved the memories it brings with ease use.
Tip: Purchase their handmade blown glass dropper, it makes drizzling over your meal easy.